Future Alumni Network
UCalgary's Student Alumni Association – connecting students to their future.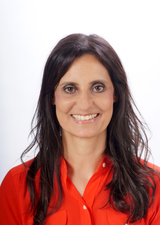 Elita Laios, Co-Lead, Grad Engagement
Elita is a University of Toronto and double University of Windsor alumna currently taking her master's in educational research at UCalgary. She recognizes the importance of quality mentor-mentee relationships between alumni and current students and is thus committed to first considering the needs of fellow UCalgary graduate students, and then addressing them by creating unique opportunities to engage with alumni.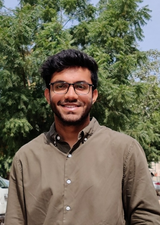 Meet Rajyaguru, Co-Lead, Graduate Engagement
Meet is a first-year graduate student in Chemical and Petroleum Engineering. He loves meeting new people and conversing with them on the most random topics, which he finds pretty intriguing to be honest! Meet is pleased, as well as excited, to work and learn with the "lovely bunch of FAN Executives, who have the most beautiful smiles."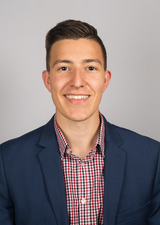 Marcus Smith, Lead, Alumni Engagement
Marcus is in his final year of a combined Bachelor of Kinesiology and Bachelor of Commerce degree, with a major in supply chain management. He spends his time running, road cycling, working out and hiking. Marcus is an active member of the UCalgary community and has been involved in First Year Council, Student Advisory Council, International Business Students Association and Scholars Academy.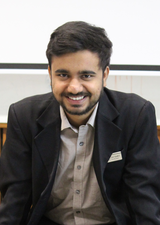 Harsh Jani, Co-Lead, Programs and Experiences
Harsh is pursuing a Master of Engineering in Chemical and Petroleum Engineering, with a specialization in Chemical Engineering. He likes being active and engaged in co-curricular activities and is happy to be a FAN Executive. Whenever he feels low, he turns on his headset and dances it off. Harsh is looking forward to being a part of this journey with the team and making memorable experiences to connect students with alumni.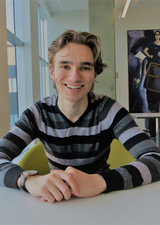 Rody Visotski, Co-Lead, Programs & Experiences
Rody is a third-year student pursuing a Bachelor of Arts degree in international relations and political science. In his downtime, Rody is an avid gardener, hiking enthusiast and a Eurovision fanatic. He likes to keep busy and be included in his community, so, if you ever see him running around the hallways, don't be a stranger!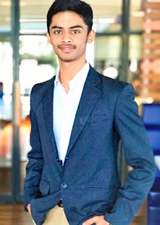 Mohak Maniar, Co-Lead, International Engagement
Mohak is in his final year of a master's degree in Mechanical and Manufacturing Engineering, specializing in energy and environment. Being an active member of the UCalgary community, he has been involved with carious committees and departments across campus. He enjoys meeting new people, working our, hiking and getting involved in all outdoor sports.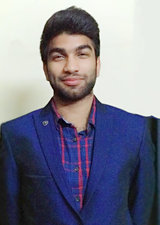 Prashant Kaushik, Co-Lead, International Engagement
Prashant is pursuing a Master of Engineering degree in energy and environment. He love to share and learn from the experiences and stories of people from various backgrounds. Being a part of FAN, he warmly welcomes students from vivid international cultures to join in its programming and possibly guide their career in the right path.
Nandini Agarwal, Lead, Communications and Creativity
Nandini is a third-year Bachelor of Arts student majoring in English, with a minor in economics. She enjoys creative writing, finding study spots around downtown and meeting new people. She likes to be involved in her community and working towards creating a positive environment for everyone. If you see her around on campus, don't be shy and feel free to approach her.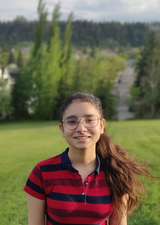 Navneet Kaur, Co-Lead, Campus Engagement
Navneet is in the Faculty of Science, pursuing a bachelor's degree in actuarial science. She enjoys working with a diverse range of people from all walks of life, socializing and having a good conversation. She cannot wait to connect with students Through the Future Alumni Network.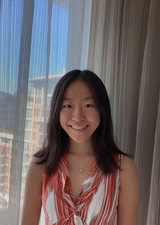 Martina Min, Co-Lead, Campus Engagement
Martina is a second-year neuroscience student and is also part of the Arts and Science Honours Academy. She is passionate about mental-health advocacy and she enjoys giving back to her community. Martina loves reading, drinking coffee, and spending time with friends and family!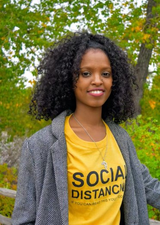 Sinit Abraha, Lead, Program Development
Sinit is a Bachelor of Arts student, majoring in political science with a minor in Arabic language and Muslim cultures. She has experience at organizations and non-profits that focus on equity, anti-racism, and human rights. 
Collection of personal information
Your personal information is collected under the authority of section 33(c) of the Freedom of Information and Protection of Privacy Act. If you have any questions about the collection or use of this information, please visit our Access to Information page.