Future Alumni Network
Join the Future Alumni Network to enhance your campus experience with unique opportunities.
UCalgary Alumni is excited to introduce the Future Alumni Network Executive and Membership (2019-20)
We are looking forward to kicking off our first year of programming in fall 2019 — and meeting exceptional alumni.
We are now recruiting new members. Apply now!
If you have any questions, please contact us at fan@ucalgary.ca
Future Alumni Network Vision:
Unite a dynamic community of UCalgary students and alumni.
Mission:
Our mission is to meaningfully connect alumni and students through unique learning and leadership development opportunities, and the creation of enduring campus experiences.
Meet your Executive Team and see who's a member: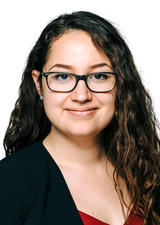 Milana Leskovac
My name is Milana Leskovac and I am currently in my third year of study in the Faculty of Arts, with a major in sociology, concentration in social inequalities and social justice, and a minor in development studies. This past academic year, I have been working in a co-op role as a community engagement assistant at the Leadership and Student Engagement Office, and I have had quite the journey. I have met and worked with amazing people across campus, and I've had the opportunity to be involved with various programs and events offered to students, including being project assistant for the ucalgarycares Toronto Global Citizenship trip and being the UCalgary Meal Exchange chapter co-ordinator. What I am most excited about entering this new role with FAN is that I will be able to continue working closely with like-minded individuals to create new and exciting opportunities for students, from the ground up, as well as create connections with people through these opportunities.
Colson Buchanan
My name is Colson Buchanan, I'm a fourth-year (of five) political science student, and I'm very excited to be a part of the Future Alumni Network as the Details and Organization lead! My academic path at UCalgary has been weird and winding, originally starting in Haskayne before shuffling programs and majors a few times, and now ending up very happily in my Faculty of Arts home. Part of what I'm excited about with FAN is helping to highlight these unusual journeys: encouraging fellow students who don't have a dead-set goal right from the get-go, and meeting some of the alumni who have blazed the path before us! I'm almost always around on campus, but I can also be found around on social media: @ColsonBuchanan on Instagram and Twitter, and ColsonBuchanan on Facebook!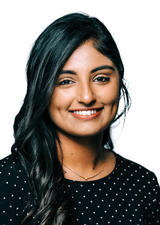 Dilpreet Samra
My name is Dilpreet Samra. I am currently in the second year of my combined arts/business degree, studying law and society, and general commerce. I'm extremely excited to see how we're able to engage students on campus in beginning a new legacy this year. As the co-lead of Experiences and Volunteers, I cannot wait to meet fellow students who have the same drive to make an impact on campus. I look forward to seeing all the ideas that everyone has and helping with the creation of initiatives and events that students can look forward to in years to come! Outside of the time I spend on campus and in TFDL, I love to go on adventures and hike in our beautiful Rockies and spend time travelling around the world. You can follow along with all my adventures on my Instagram @dilpreets16.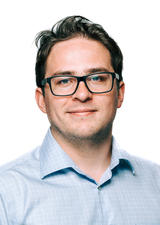 Ben Fleury
I am a fourth-year communications and media studies student in the Faculty of Arts. I transferred to the university last year from Red Deer College and have thoroughly enjoyed my time here. While I was a student at RDC, I had the pleasure of serving with that institute's students' association as the vice-president academic and also as the association president. During that time, I developed a strong appreciation for the passion of students and the power of student engagement. I hope to utilize that experience to benefit the students here at UCalgary by connecting them to the fantastic alumni who have so much professional knowledge to offer. It is my belief that strong personal connections are an incredibly important aspect of post-secondary education, and I am excited to do my best to foster those connections for our students.
Lisa Pham
I'm Lisa Pham and I am your Membership Lead for the Future Alumni Network! I am currently a third year concurrent education and English language arts student, and I am ecstatic to get to know you all. A little bit about me: I have a love for working with people, a passion for travel and I will talk for hours about Paradise Lost. I am extremely thrilled to be a part of this team and want to help create a community that bridges both undergraduates and alumni here at UCalgary. If you want to know more about me or want to get in touch, you can find me on Instagram @lisaaphamslam or on Twitter @LisaPhEducate. Cheers!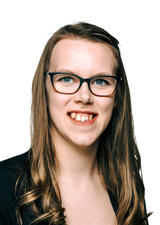 Tina Miller, BSc'18
My name is Tina Miller and I am a first year education student, specializing in elementary mathematics. Last year, I graduated with a BSc in biological sciences, making me a proud University of Calgary alumna. I have been heavily involved on campus over the years as a peer helper, senior orientation leader and a student research assistant. Additionally, I have served on the Students' Union for three years, as a faculty representative and the vice-president academic. As an Experiences and Volunteers co-lead, I want to ensure that our members have access to valuable networking and leadership-development opportunities. Being a current student and an alumna myself, I am passionate about fostering connections and collaborations between generations of UCalgary students. The Future Alumni Network is a fantastic opportunity to build community on campus! Reach me on Facebook at Tina Rosemary and on Instagram @TinaRosemaryM.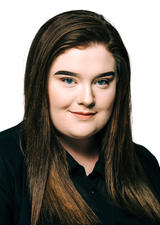 Kaylyn Lockhart
My name is Kaylyn Lockhart and I am currently a second-year student doing a double major in both English and sociology within the Faculty of Arts. Both fields of my studies are incredibly fascinating to me, and I hope to use the valuable knowledge I am gaining from both disciplines as stepping stones to a career within medicine. Upon joining the Future Alumni Network, I am overcome with excitement to announce my position as your Creativity and Voice lead for this upcoming academic year. The promotion of this network will be important to both students and alumni within UCalgary in creating connections, learning, and remaining informed about our fast-paced and ever-growing institution. Please feel free to contact me on Instagram @kaylynlockhart, Facebook at Kaylyn Christina Lockhart, or email me at kaylyn.lockhart1@ucalgary.ca.
Class of 2020
Ayomide Bamgbose

Madelin Entz

James Falls

Raquel Jackson

Ayotomiwa Oje

Ashley Teixeira
Class of 2021
Valerie Brunskill, BSc'19

Oswald Chen

Mojdeh Kamali

Gurnoor Kohli

Helen Pethrick, BSc'19

Jonah Secreti

Kimberley Soares
Class of 2022
Sinit Abraha
Nandini Agarwal
Arjie Arcos
Kyle Corry
Jana Hussain
Akari Maeda
Sabrina Singh
Marcus Smith
Shaelene Standing
Join the Future Alumni Network
We are now recruiting Members for the Future Alumni Network – 20 spots remain.
General Members will use their skills, strengths and energy to support the Network Executive Committee in the development and execution of all activities and initiative and have the opportunity to meet exceptional alumni, build leadership skills and create new campus traditions.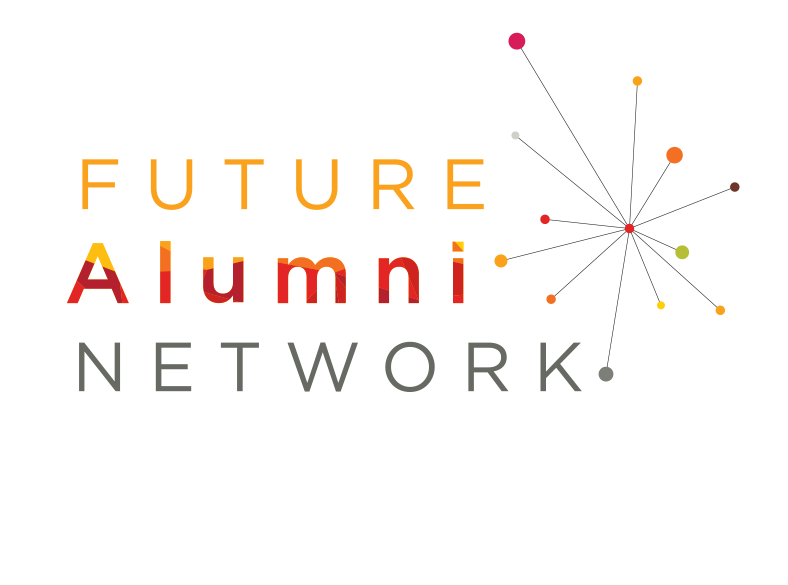 Connecting Students to their Future
The Future Alumni Network enhances the typical campus experience by giving students unique opportunities to:


 
meet with and learn from alumni through exclusive network opportunities, such as professional development parties, networking mixers and more;

expand your resume by developing valuable leadership and teamwork skills as well as through various UCalgary Alumni volunteer opportunities;

build a network of peers and alumni; and

start new campus traditions for lasting school spirit.
The perks of joining the Future Alumni Network:


 
exclusive opportunities to meet alumni in- and personal-development activities that are only available to network members;

access to the Future Alumni Network Headquarters in TFDL for studying, meetings and social gatherings starting in fall 2019 — a temporary space for meetings and small events will be available soon;

exclusive Future Alumni Network merchandise and perks.