Get a taste of today's hottest global topics, served with perfect wine and food pairings.
In The World Uncorked event series, UCalagry Alumni are invited to take their taste buds and mind on a journey with our expert panellists.
Current events and perfect pairings – join us for an evening out and a culinary experience that is sure to delight.
Check the event calendar to see upcoming World Uncorked events.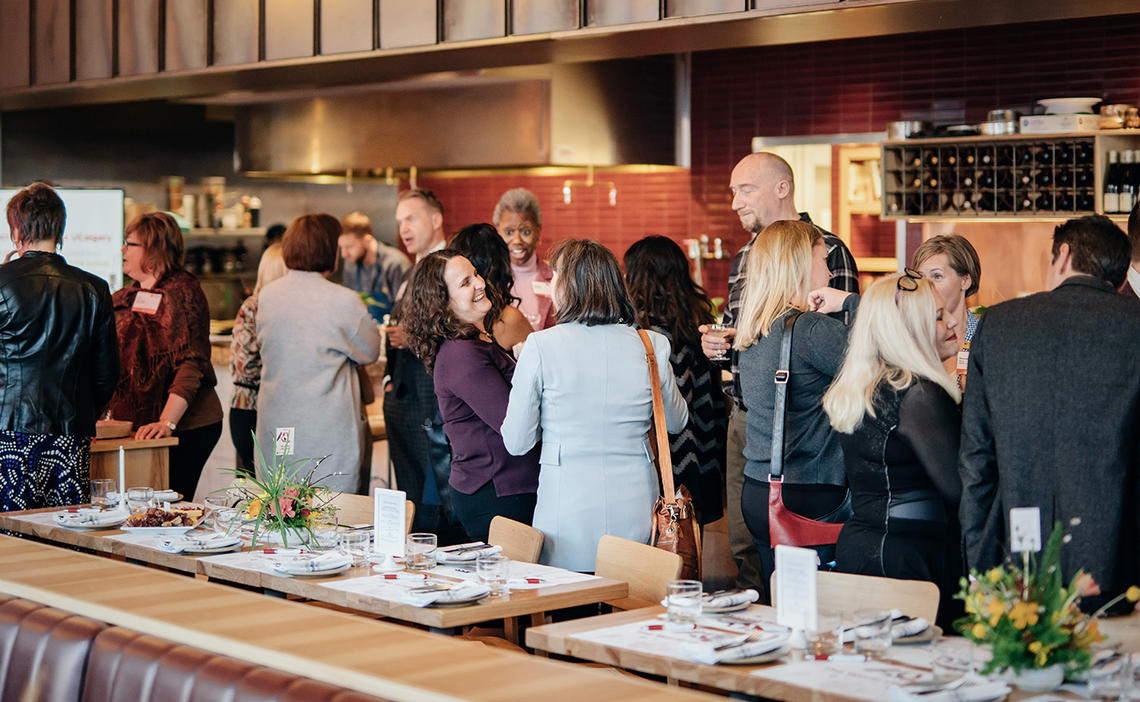 Dubbed "a culinary adventure around the world," more than 60 guests were treated to an exclusive menu that not only paired libations and food from three countries (that would be too predictable!), but spliced each dish with short chats given by alumni experts who know a thing or two about each region.
A brief recap of UCalgary Alumni's inaugural pairings event at Donna Mac restaurant.