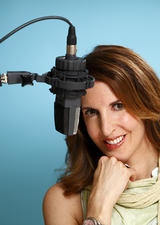 Ever Hear... "For Appliances, Press 1; For Doors and Windows..."
Voice production is so integrated into today's technology that it's easy to forget that someone, somewhere, has recorded the words we hear. In many cases, that someone — at least in Canada — is voice-over entrepreneur Allison Smith, BFA'86.
The Canadian Museum of Making — A Buried Treasure
Ian MacGregor's 20,000-square-foot underground Canadian Museum of Making in the foothills near Cochrane is the stuff of collectors' dreams. MacGregor's personal collection is a treasure trove of form, function and beauty that translates into a word he uses often — cool. So, what drives a guy to build his own underground museum?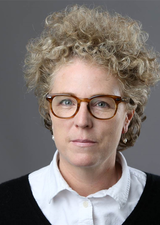 The Path to the Pulitzer
For Susanne Craig, BA'91, setting the record straight and creating a healthy democracy starts with the same thing: a fiercely curious mind. One that, back in 2016, after receiving an anonymous package of Donald Trump's 1995 tax returns, said "something just doesn't add up."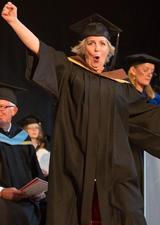 Graduation Wisdom
Do not be a bystander in your own life — and other bits of sage advice.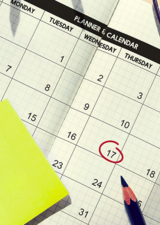 Resolutions: How to Keep Those Intentions All Year Long
What does it take to sustain an effort, form a new habit, remove barriers and be the committed person you thought you were on Dec. 31?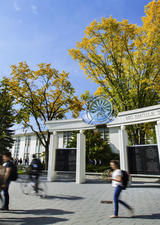 Top 40 Under 40
Among the honourees of this year's Top 40 Under 40 were many researchers, doctors, aid workers and charity founders with UCalgary connections. In fact, 21 of this year's recipients have ties to the University of Calgary. We spoke to 20 of them to produce this four-part series.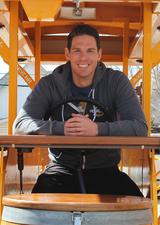 People-Powered Parties Are Gearing Up
This month, we chatted with Calgary-based entrepreneur and alumnus John Reid, BKin'09, operating partner and "pilot" of Calgary's latest party bike operation — Pedal Pub. You may have seen him driving one of the company's 15-person Dutch bikes from brewery to brewery in Inglewood or around what's been dubbed the Barley Belt.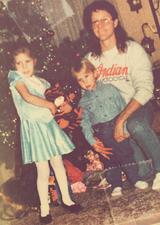 Develop a Passion — Then, Perhaps, Follow It
It's almost convocation time — a time when new grads are left wondering whether they should follow their passion, their bliss. Or should you start by developing valuable skills that evolve into a passion for a specific field?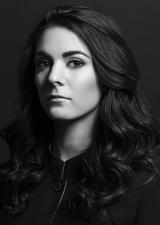 Careers in Motion: Meghann Michalsky, BA'14
In our series, Careers in Motion, we bring you interviews with alumni who are innovators, thought leaders and experts in their field. Someone to watch for is contemporary dancer Meghann Michalsky, BA'14, who recently snagged the 2019 RBC Emerging Artist Award at the Mayor's Lunch for Arts Champions, held in March with a sold-out audience of 650 Calgarians. 
The Volunteer Factor
Although UCalgary Alumni values its legions of volunteers all year long, we're officially saluting the thousands of you who help in myriad ways this week — National Volunteer Week.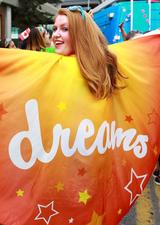 University Will Teach You How to Think, Not What to Think
Award-winning actor Andrew Phung, BA'06, reflects on how his UCalgary experience shaped his career in the world of improv comedy, and how he pays it forward for the next generation.
Attitude of Gratitude
Discover how Eva Friesen, MBA'00, stays grateful all year round. On a sharp December morning, Friesen, takes us on a tour of the Calgary Foundation's sunny space on the 11th floor of the Kahanoff Centre.
Non-Profit Leaders Transform Communities

If There's More to Learn, Just Keep Going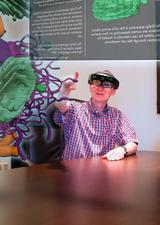 From TV to Real Hospitals: Sci-Fi isn't Fiction Anymore
The surgeons' hands move in thin air, exploring a heart only they can see suspended in front of their goggle-clad faces. The doctors examine the hologram to determine the best course of action to fix the heart.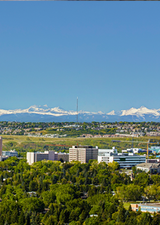 UCalgary Driving Changes to New Economy
As Alberta looks to pivot from its history of relying primarily on the energy sector to developing a more diversified and sustainable economy, the University of Calgary is poised to be a consistent driver of innovation and collaboration.
Augmented Reality – It's Not Just for Snapchat & Pokémon Go
Alumnus Jeff LaFrenz, BSc'85, MSc'88, is at the helm of leading-edge technology that's transforming business.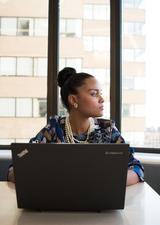 How to Slay Imposter Syndrome
Ever walk into a room of impeccably dressed professionals and feel like a fraud? All of a sudden, your perfect suit of an hour ago feels cheap and itchy? And you are certain that your neatly coiffed hair is moving around your head independently? You, dear reader, may be suffering from Imposter Syndrome.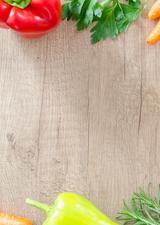 Canada's New Food Guide – Can We All Afford to Follow It?
Not only has the guide gone urban for the first time in its 77-year history, but some of us are wondering how we can raise our veggie game and not pay more for groceries.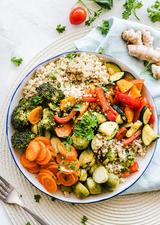 Two Recipes as Healthy as Canada's New Food Guide
Broccoli Bowl with Tahini Garlic Dressing and Apple Pie Bites
Why it's Good to Be Grateful Beyond Thanksgiving

10 Know-Brainers for Aging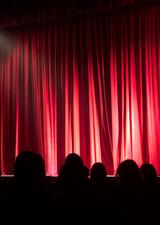 Calgary's Only Official Oscars Screening Party
Working at a university often means we are confronted with many deep philosophical questions that may never be answered. What is truth? What is reality? How do I throw a decent Oscar party?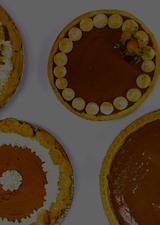 What Makes a Perfect Pumpkin Pie?
Precisely why a small, but vital team of five pie-lovers at UCalgary Alumni decided to chow through four Calgary-made pumpkin pies (two of those bakeries are owned by alumni) to toast a pie that is said to have been first served at the Pilgrims' second Thanksgiving in 1623.