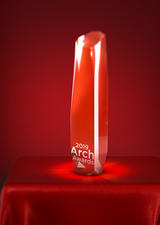 Meet the 2019 UCalgary Alumni Arch Awards Recipients
Meet six remarkable alumni who are blazing trails across our skies, creating spaces for us to marvel at, championing legal rights for Indigenous people, leading colossal coalitions of people, innovating new tech platforms and helping build bridges across global organizations.
UCalgary Alumnus Sam Effah Takes Us Behind the Scenes
Some 2 million viewers tuned in to Season 7 of The Amazing Race Canada, where UCalgary Alumnus, Sam Effah came in second.
Ever Hear... "For Appliances, Press 1; For Doors and Windows..."
Voice production is so integrated into today's technology that it's easy to forget that someone, somewhere, has recorded the words we hear. In many cases, that someone — at least in Canada — is voice-over entrepreneur Allison Smith, BFA'86.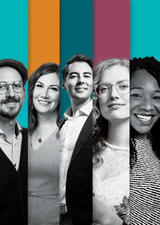 Top 40 Under 40
This generation of movers and shakers are doctors, artists, researchers, entrepreneurs and innovative nonprofit and civic leaders — and yet, they still find time to give back and volunteer in their communities.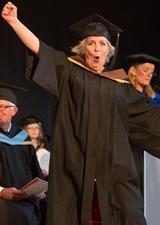 Graduation Wisdom
Do not be a bystander in your own life — and other bits of sage advice.
Careers in Motion: Dr. Raj Bhardwaj, MD'96
This interview is with someone who may sound, and we mean sound familiar: alumnus Dr. Raj Bhardwaj, MD'96, who has a weekly health and medicine program on CBC Radio 1.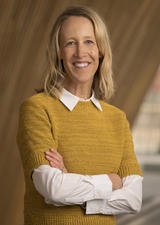 Design Matters with Kate Thompson
The latest in this annual 12-part lecture took us behind some of Calgary's biggest urban-development projects.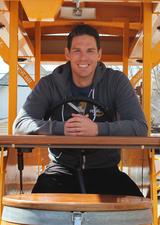 People-Powered Parties Are Gearing Up
This month, we chatted with Calgary-based entrepreneur and alumnus John Reid, BKin'09, operating partner and "pilot" of Calgary's latest party bike operation — Pedal Pub. You may have seen him driving one of the company's 15-person Dutch bikes from brewery to brewery in Inglewood or around what's been dubbed the Barley Belt.
Develop a Passion — Then, Perhaps, Follow It
It's almost convocation time — a time when new grads are left wondering whether they should follow their passion, their bliss. Or should you start by developing valuable skills that evolve into a passion for a specific field?
The Volunteer Factor
Although UCalgary Alumni values its legions of volunteers all year long, we're officially saluting the thousands of you who help in myriad ways this week — National Volunteer Week.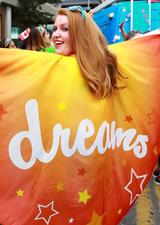 University Will Teach You How to Think, Not What to Think
Award-winning actor Andrew Phung, BA'06, reflects on how his UCalgary experience shaped his career in the world of improv comedy, and how he pays it forward for the next generation.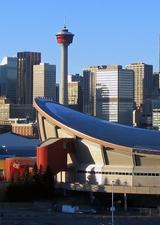 Attitude of Gratitude
Discover how Eva Friesen, MBA'00, stays grateful all year round. On a sharp December morning, Friesen, takes us on a tour of the Calgary Foundation's sunny space on the 11th floor of the Kahanoff Centre.
Non-Profit Leaders Transform Communities

If There's More to Learn, Just Keep Going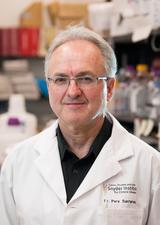 The Lifelong Journey to Medical Discovery
How an autoimmune disease in youth led one Cumming School of Medicine researcher on a years-long pursuit to help others.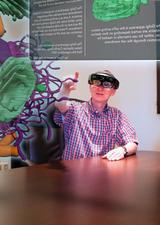 From TV to Real Hospitals: Sci-Fi isn't Fiction Anymore
The surgeons' hands move in thin air, exploring a heart only they can see suspended in front of their goggle-clad faces. The doctors examine the hologram to determine the best course of action to fix the heart.
Augmented Reality – It's Not Just for Snapchat and Pokémon Go

UCalgary Driving Changes to New Economy
Know What's Now. Know What's Next

Road Map to Saving a Million Lives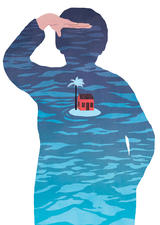 Who Will Help Mom?
Over the next 20 years, Canada's seniors' population is expected to grow by 68 per cent and we, as a nation, are not ready.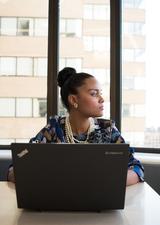 How to Slay Imposter Syndrome
Ever walk into a room of impeccably dressed professionals and feel like a fraud? All of a sudden, your perfect suit of an hour ago feels cheap and itchy? And you are certain that your neatly coiffed hair is moving around your head independently? You, dear reader, may be suffering from Imposter Syndrome.
Canada's New Food Guide – Can We All Afford to Follow It?

Two Recipes as Healthy as Canada's New Food Guide
Why it's Good to Be Grateful Beyond Thanksgiving

10 Know-Brainers for Aging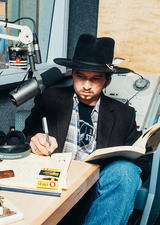 Make Way for Unsung Folk
Massive popularity, critical acclaim, cultural relevance? Remains to be seen. What we do know, hands down, is that this podcast series is all about the story behind the music.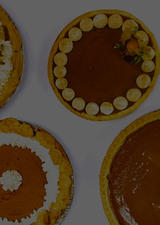 What Makes a Perfect Pumpkin Pie?
Precisely why a small, but vital team of five pie-lovers at UCalgary Alumni decided to chow through four Calgary-made pumpkin pies (two of those bakeries are owned by alumni) to toast a pie that is said to have been first served at the Pilgrims' second Thanksgiving in 1623.
Calgary's Only Official Oscars Screening Party
What Makes a Perfect Day?

Pumpkin Recipes