Giving Day
Be part of a proud community that rallies each year to transform and elevate research and student experiences!
Giving Day is back! April 25, 2019!
Each year, our community rallies for Giving Day to help fuel our students and researchers as they make change in our world.
Our dedicated and generous community of alumni, faculty and staff, and other friends of UCalgary energize our campus, our community and beyond by contributing to faculty- and university-wide initiatives to enhance student experiences.
There are three easy ways to get involved and help us reach that goal:
GIVE. Make your gift any time between now and April 25. All gifts (up to $2,500) have the opportunity to be matched while funds last. It pays to give early!
SHARE. Spread the word on your social channels by using #UCalgaryGivingDay.
ASK. Encourage friends, classmates and colleagues to make their own impact through giving.
While the work that goes on at UCalgary can be wildly complex and cutting-edge, the actual act of supporting these challenging mysteries can be easy — especially on April 25 (Giving Day), where any and every donation will be tallied up in our 24-hour global marathon of giving.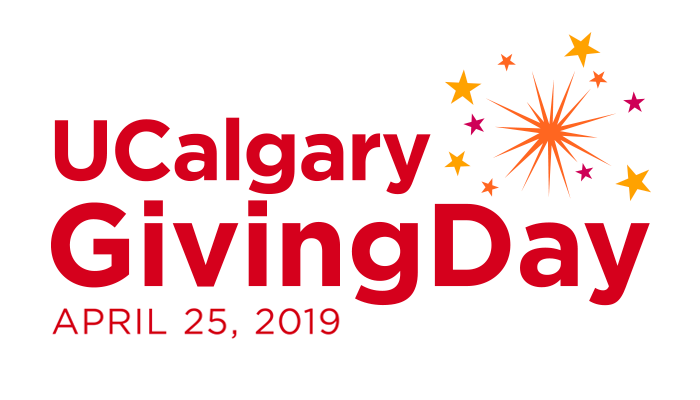 What takes place in UCalgary's hundreds of labs and classrooms is often remarkably complicated and sometimes impossible to explain in an elevator pitch. Now, imagine giving that task to a six-year-old or a friend or a parent. What, exactly, would they say?