Alumni can Save!
We've partnered with our friends at CJSW to bring alumni their famous Friends Card for only $20* (that's a $10 savings!). Get your card and start saving at more than 150 amazing businesses!
You Can't Afford NOT to Pledge Your Allegiance to CJSW
For the first time in CJSW 90.9 FM's history, alumni are being offered a deep discount on its annual Friends Card....
There's more to learn and enjoy!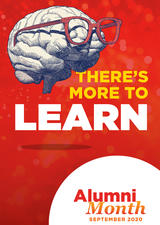 Alumni Month Plays On!
Whether you missed a live Alumni Month event in September, or you want to revisit a discussion, we've got you covered! Check out these program recordings to learn from alumni who inspire, conversations that inform and expertise that guides.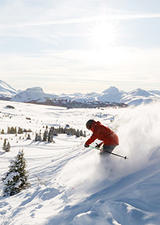 Get Your Lift Passes
It'll soon be time to hit the slopes! So, we're offering alumni discounted daily lift passes to Sunshine Village Ski Resorts. Prices are: $100 for adults, $90 for youth (ages 13 – 17), and $45 for children (ages 6 – 12), plus GST – a 20% savings for UCalgary alumni.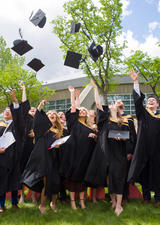 Degree Frames
You worked hard for your degree. Display it with pride in an official UCalgary degree frame. Choose from a number of styles at a variety of price points.
Connect with us on social
Follow @ucalgaryalumni on social for the latest UCalgary Alumni news: