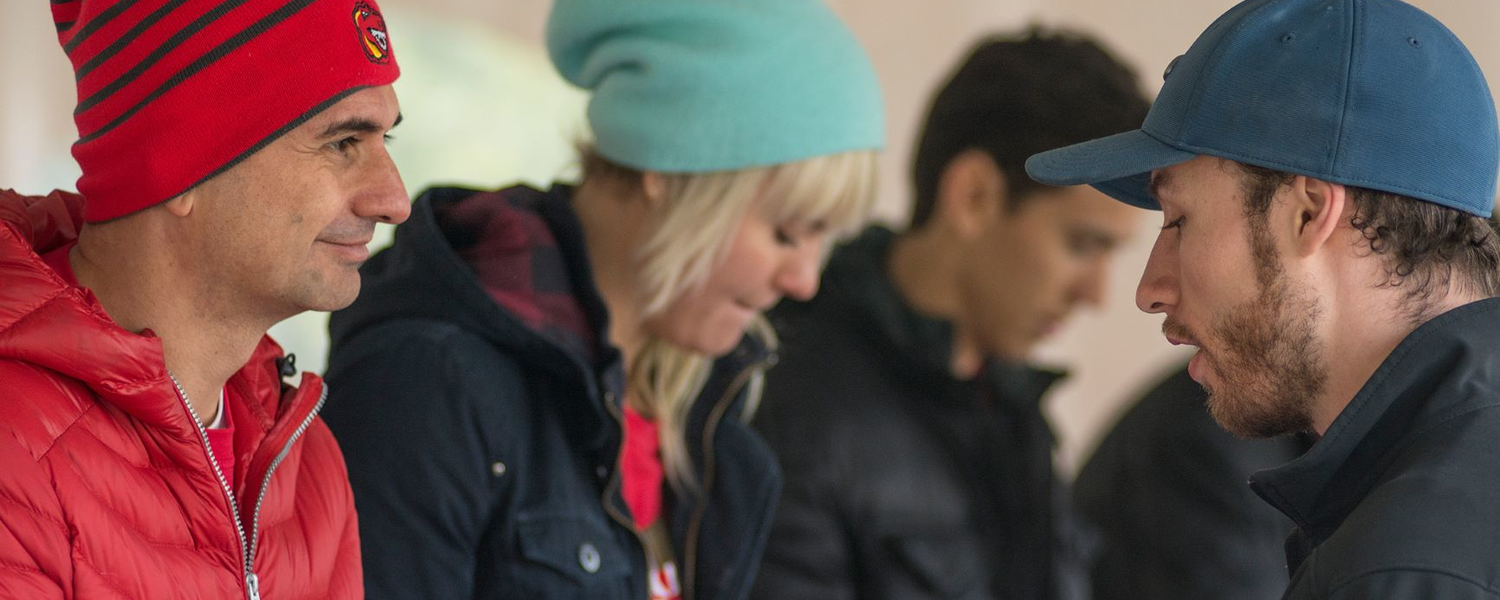 Volunteer Opportunities
Whether you have a few hours to give at a time or want a longer-term role, we have something meaningful for you.
Find Your Perfect Opportunity!
UCalgary offers hundreds of volunteer opportunities throughout the year — meaning there's a role that's right for you, no matter your interests, skills and availability!
The majority of our volunteer roles fall under three categories:
Leadership
You're most happy steering the ship, guiding a team and being at the helm of positive change. Leadership volunteer opportunities include:
boards of directors;
committees;
advisory councils;
Affinity Community leads and more.
Expertise
Not that you'd brag about it, but you know a thing or two — and you want to share your knowledge and/or put your skills to good use. Professional volunteer opportunities include:
mentoring;
public speaking;
student recruitment and application support;
content creation;
reunion co-ordination and more.
Hospitality
You love being part of the university community and building strong connections — especially if it involves some sort of celebration or gathering! UCalgary community opportunities include:
event support;
entertainment;
photography;
faculty-specific gatherings and more.
Create Your Volunteer Profile
The best way to get started as a volunteer with your alma mater is to create a volunteer profile. Once your profile is created, you'll be able to sign up for any current opportunities.
If there are no current roles available, we'll use the information you've provided in your profile to let you know about any upcoming opportunities that we think will be a perfect fit. Please provide as much detail as possible about your interests and why you want to volunteer with UCalgary so we can connect you to the roles that'll help meet your goals.
Here is a list of some of the annual activities and initiatives that we recruit volunteers for throughout the year — but, remember to build your volunteer profile so you can learn about many other opportunities as they become available.
Winter recruitment period
Interviewers for the Haskayne School of Business MKTG Informational
Interviewers for the Cumming School of Medicine's Multiple Mini Interviews
Speakers (Eg. Leadership Exchange, UCalgary Women's Leadership Conference)
Spring recruitment period
Members for boards and committees (Note: Applications are accepted year-round with selections starting in the spring)
Event support for Convocation
Event support of the Indigenous Pow Wow
UCalgary Mentor Link
Summer recruitment period
Event support for Alumni Weekend
Event support for Calgary Pride parade and events
Alumni-Student mentorship (Scholar's Academy, CCAL)
Event support for the Calgary Stampede parade
Fall recruitment period
Event support for UCalgary Alumni Skate with Santa
Judges for the Undergraduate Research Symposium
File Review Committee members for the Cumming School of Medicine
UCalgary Mentor Link