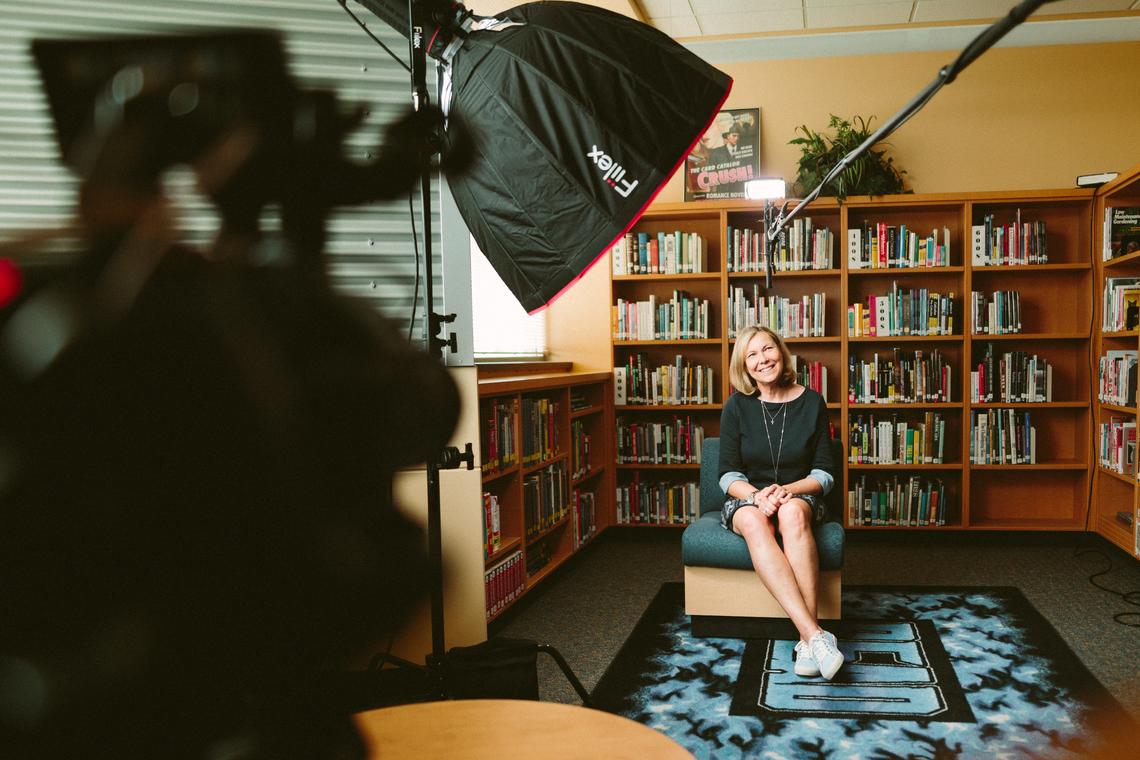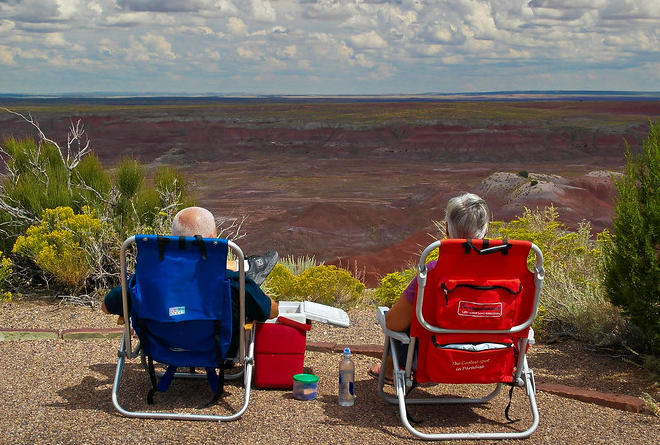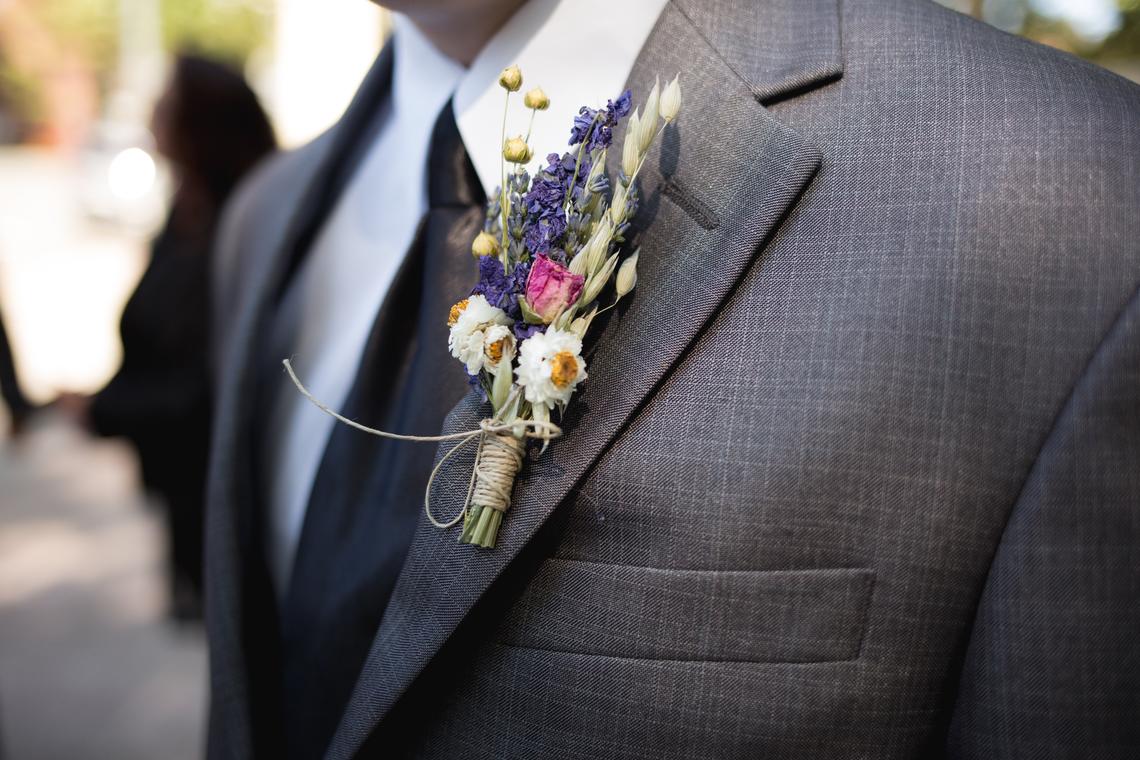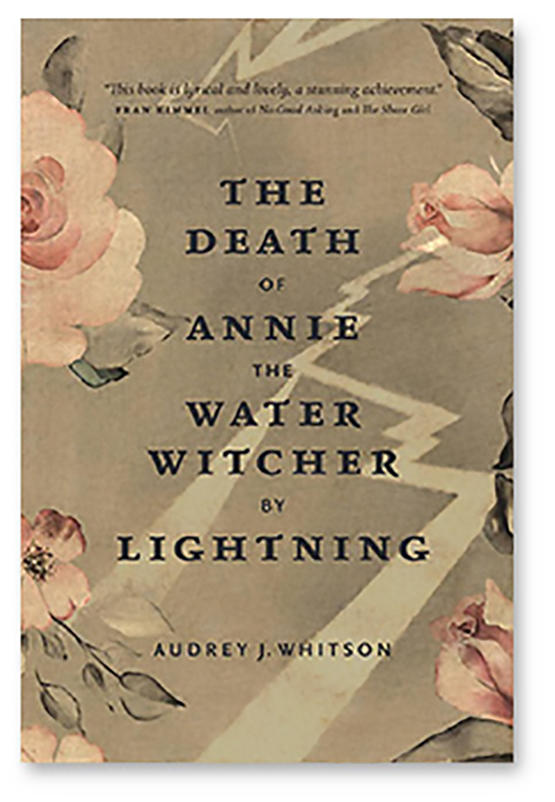 Audrey Whitson, BSW'81
I've always been a writer; writing has been a constant through my several careers. Now, I think of it as my vocation as I first started writing in Grade 3 and had my first publication credit when I was 11 years old — a poem in the Western Producer.
My novel, The Death of Annie the Water Witcher by Lightning (NeWest Press, 2019) was a finalist for the 2020 Robert Kroetsch City of Edmonton Book Prize, and it is my third book.
Set in rural Alberta,  Annie is an elegy for a disappearing way of life; it is set in 2003 at the start of the BSE crisis and in the middle of a drought. Annie is also a remembrance for a dark chapter in Alberta's history: the eugenics movement. Annie's story is told in eight voices. As the people of Majestic gather for her funeral, they reflect on how she has touched their lives in surprising ways and how she continues to intervene.   
Connect with Audrey on Twitter
Jeff Longphee, BSc(Eng)'89
I recently retired after working for Chevron as a facility engineer and project manager for over 20 years. My career spanned several continents as I worked not only in Calgary but then in Venezuela, Kuwait, Indonesia, Paris, London and Bangladesh. Our current plan is to settle down somewhere on Vancouver Island and travel — if we can? —  over the next few years with time to explore new places and return to favourites we have visited in the past.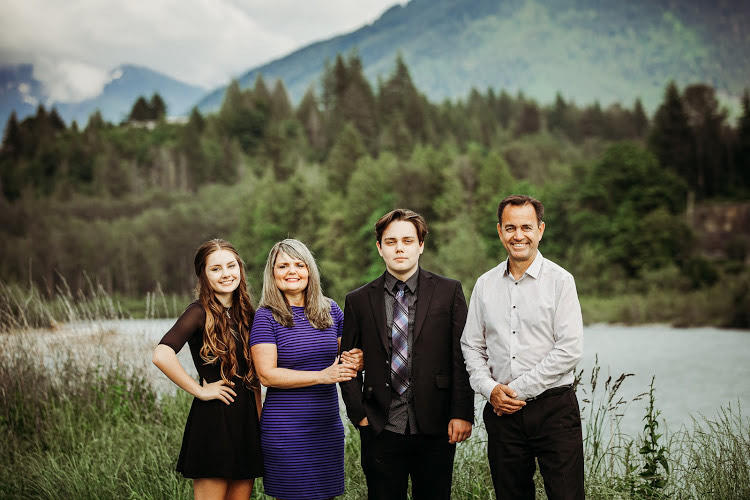 Katherine Hintz (nee O'Hagan), BEd'90
November 9, 2020, will mark 30 years since I graduated from the University of Calgary. I was a classroom teacher for 15 years and then was a Resource/Special Needs teacher for 6 years in the private and public schools in B.C. I am now entering my second year as a learning assistance teacher in a local public school, and I have thoroughly loved my teaching career!

My son is beginning his first year at a local university and my hope is that he will experience the same type of outstanding supportive treatment and training that I received at the University of Calgary (I think he will)!

Thanks very much UCalgary for training students to be a valuable asset to the various different communities that we serve!
Connect with Katherine on LinkedIn
Susan Forbes, BA'91 (Political Science)
My undergraduate degree at UCalgary led to a Masters (Laurier — Political Science) and PhD (Western — Kinesiology). From there I became an academic, as well as having opportunities to work overseeing research projects and working with students on academic probation.
After working in the private sector for years, I eventually began teaching and working in the area of student success which eventually opened up the door for managing the Teaching and Learning Centre at Ontario Tech University (Oshawa), where I currently am. When I first moved into the role we had a mix of hybrid, fully online, and in-person instruction, but like the rest of country, we moved to fully online in March 2020. We continue to operate virtually and that's allowed my team to really work to expand what we do and how we do it.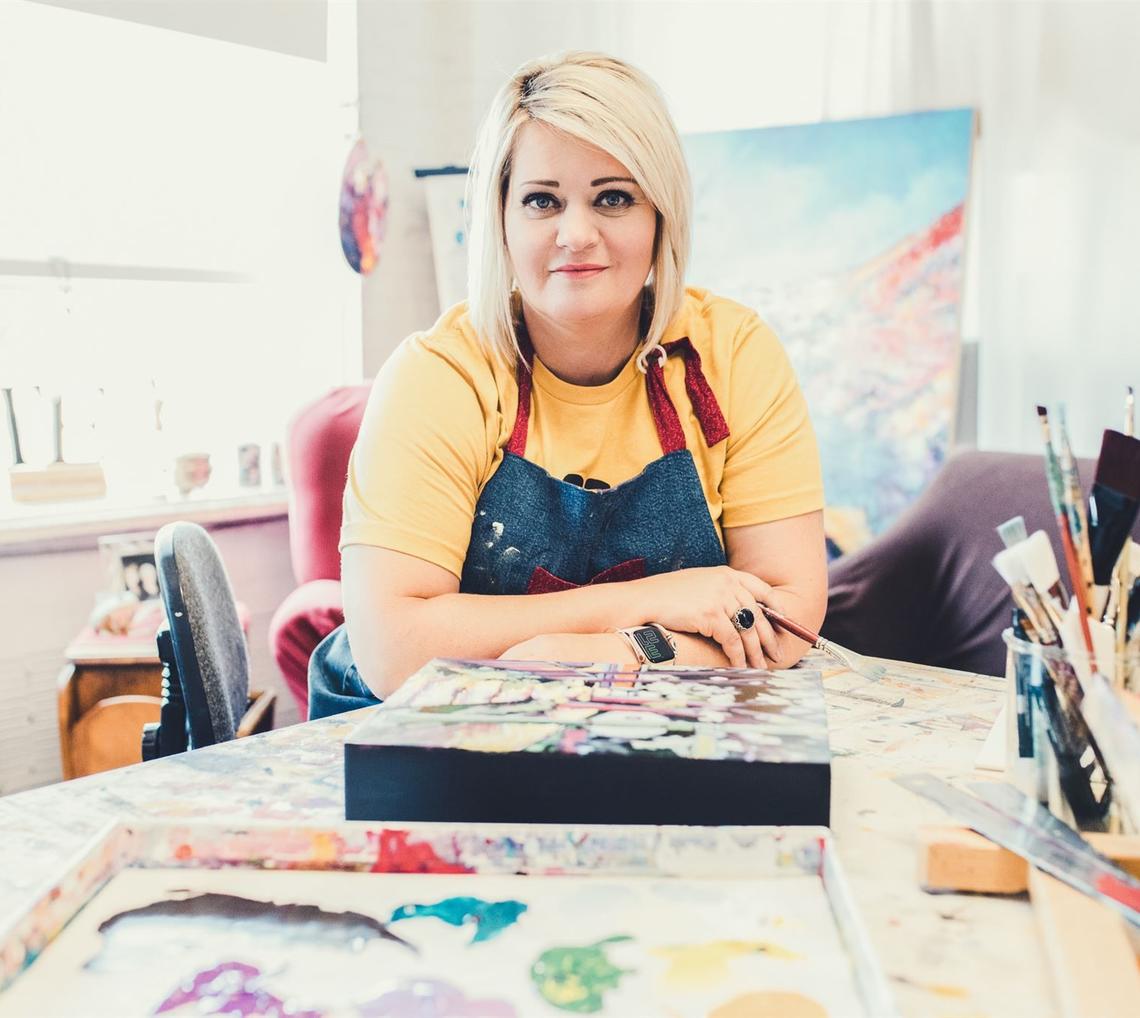 Theresa Eisenbarth (née Gukert), BA'92
I am an Alberta painter (professional artist) living in Medicine Hat focusing on painting older neighbourhoods. This summer I've had an exhibition called "Walking the Flats" at the Esplanade Art Gallery in Medicine Hat. It's a unique, evocative and interactive visual story telling exhibit and is the first such exhibition also made available virtually by 3-D technology during the current pandemic. The 3-D tour of the art is available on the Esplanade Art Gallery website. In addition, the gallery has kept me busy over the summer creating videos of me working on a large 70 x 60 inch painting in the gallery. This "live" painting event will be edited and posted to the gallery's webpage and social media channels after I have completed the large-format artwork. My paintings are in many private collections and are sold in galleries across Canada.
Robb

Sulava

, BEd'92
I have been retired on disability since 2009. My teaching career was spent in Northern Alberta where I had numerous assignments. Over my career, I taught grades 5 and 7 and was a special ed teacher with grades 10 to 12. I finished up my career as a guidance counsellor. During the start of my teaching career, I taught standing up but I spent the next 15 years teaching from a wheelchair. This was the result of an unknown virus I contracted while travelling in Alaska so I know what viruses can do to you. That said, I had a wonderful career as a teacher and made many friendships with parents and colleagues — but most of all with students. Facebook has given me a way of maintaining these friendships.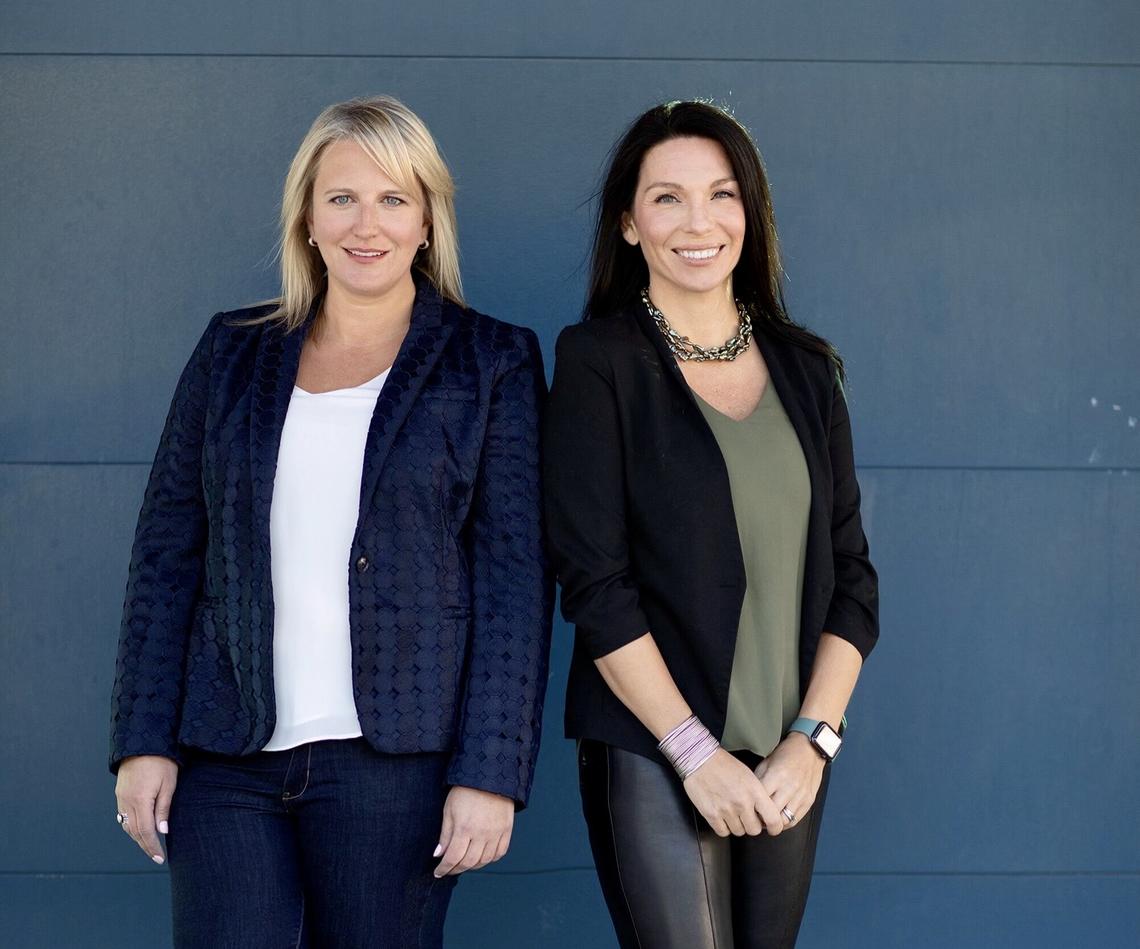 Rhona Stanislaus (née Graney) BAccS'04
My business partner Shannan and I have launched 'Liquid Kudos' an online beverage club (wine & spirits). We promote quality BC wine and spirits to an audience across Canada. It is free to join and there is no purchase commitment, just great wine at great prices shipped direct to you! You must subscribe/join to receive our email wine and spirit offerings. We also host tasting events, in person and online, and plan to offer future travel opportunities, domestic and international, with a wine and spirit focus. We offer business consulting services within the industry in areas such as financial management, export, policy development, partnership development, sales and distribution strategies, etc. You can subscribe by entering your name and email at: liquidkudos.com.
Connect with Rhona on Instagram
Lesley Hinger BMus'06
I've recently been hired as the new co-artistic director of New Works Calgary, along with fellow composer Rebecca Bruton. I'm very excited to work with this organization, which I've long supported as a concert-goer and former board member. I've also recently had the pleasure of teaching music somposition as a sessional instructor in the School of Performing Arts at the U of C, and will be teaching musicianship in Fall 2020 as well.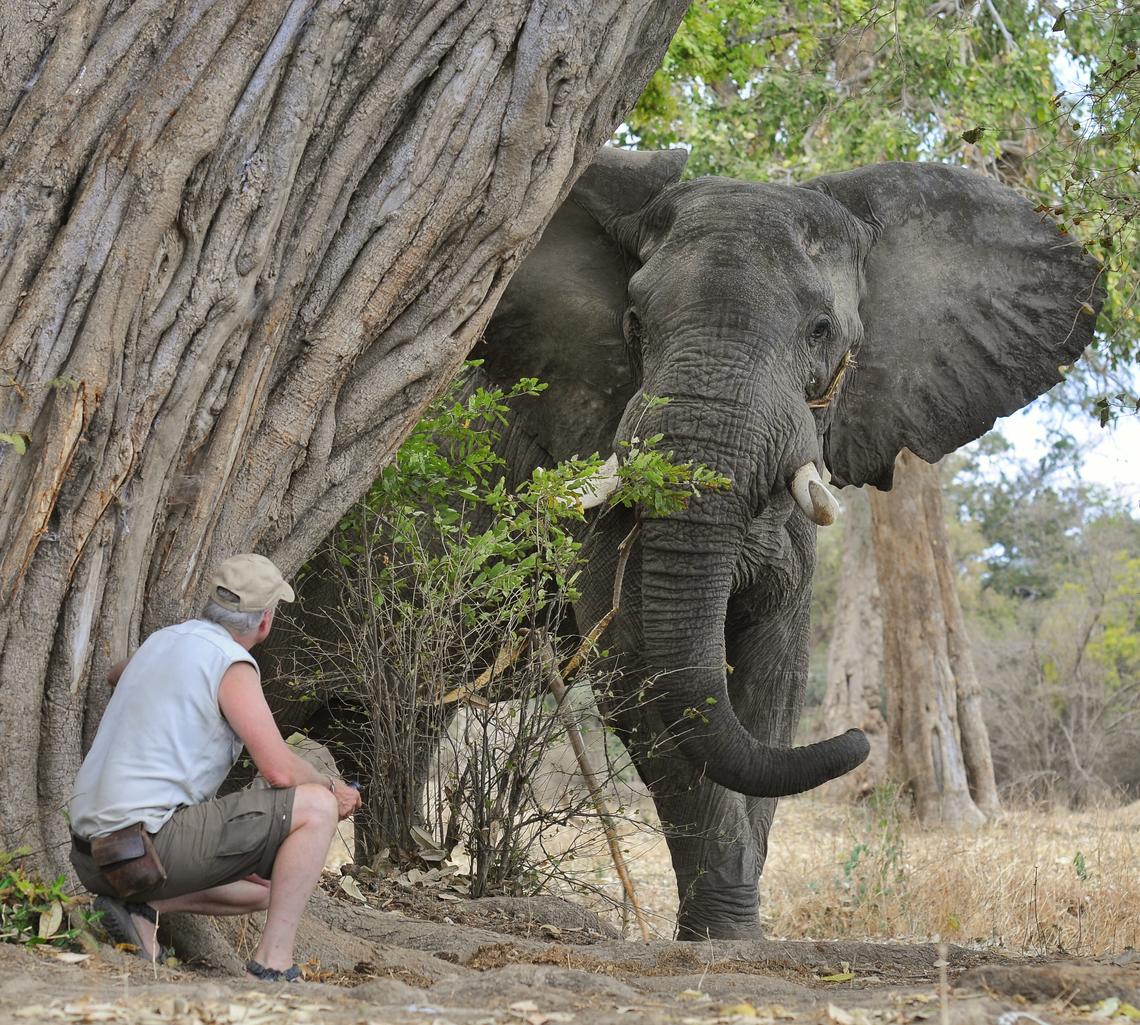 Brian Keating, LLD'11
I normally spend up to 150 days a year guiding in wild places like the Antarctic and Africa. When I'm home here in Calgary, I have averaged once-a-week opportunities to speak to various groups (conventions, business meetings , schools, etc) about the value of nature and intact ecosystems. Obviously, I'm unemployed now! But a cleared schedule (for the first time in my career), has given me the chance to hike, birdwatch, and otherwise explore our incredibly beautiful Alberta landscapes of parks and protected areas! What a thrill it has been to be immersed in observing the advancing spring, and now the rich greens of summer! I have the luxury of telling the CBC audience every Monday afternoon about some of these observations, celebrating nature. My biggest project now? Focusing on the continued development of greatBIGnature.com, a non-profit effort to get people to think more about the value of nature.
Katie Rainsford (née Harris), BSc (Kinesiology)'13
Since graduating, I've been working at a NW Calgary dance studio (Free House Dance Plus), running the office administratively and teaching young dancers (ages 3-18, in Jazz and Tap styles). I got married last year here in Calgary. I spend my free time exploring the city and surrounding areas, travelling to Kimberley, B.C. to see my family and gardening in the summer.
Connect with Katie on Instagram
Maha Al-Zu'bi, PhD'17
Since I completed my PhD at the University of Calgary's Faculty of Environmental Design in 2016, I've joined several international organizations (e.g., GGGI, Global Communities) dedicated to supporting sustainable development and promoting green economy in developing countries and emerging economies. Currently I am a researcher with agriculture water solutions at the International Water Management Institute (IMWI). IWMI is an International non-profit research organization with its headquarters in Sri Lanka and it responds directly to the demand for innovative, scientifically tested water management solutions for sustainable development. I am also involved in managing internationally-funded projects where I help foster interdisciplinary approaches to real-world energy, water, climate change and environmental issues. Having a long-standing interest in the interplay between environment, development, and policy, I am committed to supporting organizations and initiatives that strive to improve livelihoods, protect the environment, and secure peaceful relationships.
Urchit Bhatiya, BSc (Kinesiology)'19
Throughout the COVID-19 crisis, I have been concerned for the mental wellbeing of workers in the healthcare sector. These workers are bearing the brunt of the horrors of the pandemic, and as a result, are experiencing significant levels of burnout, anxiety, and overall distress. I've had my own mental health journey and know the one of the most intimidating things about accessing help lies with the stigma. That's why I've created the COVID-19 Healthcare Peer Support Hub: a safe, virtual, anonymous group to talk things through with your peers in the healthcare field. I vet all the members by checking their professional email addresses, and closely moderating the Hub to ensure a great experience. To request an invite, just fill out the form.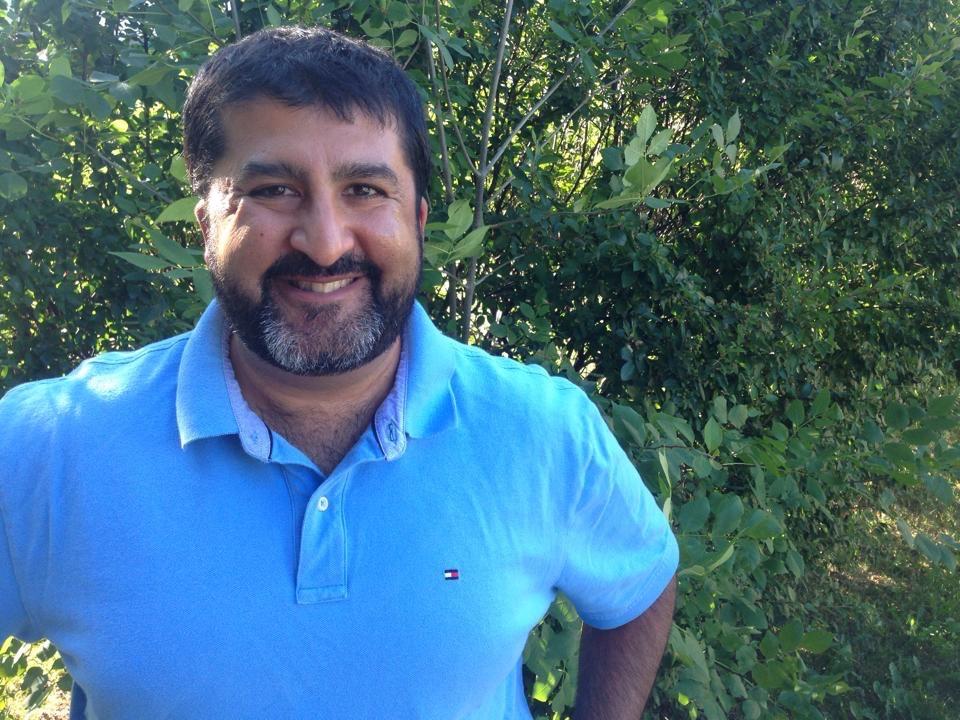 Rahim Sajan, BSc'01, BEd'03, MEd'20
I finished my Master's in Education just as this pandemic started! 2020 also marked the year I started my walkabout from TEDxCalgary —  after 10 years of serving as its curator. I have now started a new civil society adventure that is focused on nation- and province-building. The premise is than an even better Alberta and better Canada is possible, post-COVID-19. 
Remember — the University of Calgary Alumni Association is always interested in where life has taken you. Please stay in touch and we will help share your ongoing journey.