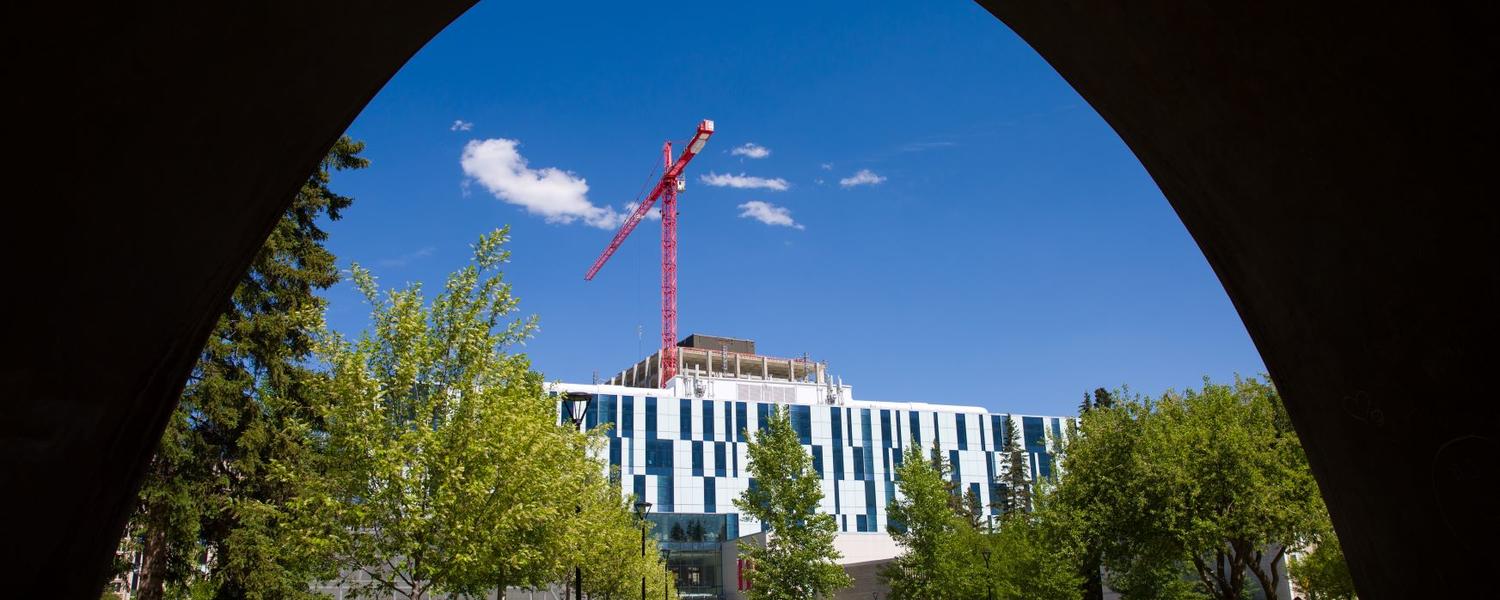 Alumni Association
All graduates automatically become members of the UCalgary Alumni Association. Discover what's in it for you!
The Perks of Being a Member
Your journey with UCalgary didn't end at graduation! As a lifetime member (at no cost!) of the UCalgary Alumni Association, you have access to exclusive programs, events, community deals and opportunities to give back — all of which will help to:
empower your professional and personal growth;
expand your network and build strong connections; and
spark meaningful change in your community.
Your UCalgary Alumni Association is led by a Board of Directors — a group of dedicated volunteers that oversees and provides strategic guidance on how to increase the benefits, connections and recognition that UCalgary graduates receive.
The UCalgary Graduates' Pledge
The UCalgary Alumni Association adheres to the values and promises outlined in the UCalgary Graduates' Pledge.
When you graduate from UCalgary, you join a family of greater than 202,500 people who have earned their degrees and have gone out into the world to provide leadership and service to their communities. 
To recognize this affinity and these responsibilities, each graduate at convocation is invited to join with the thousands who have gone before in making the pledge.
The pledge is not an oath, but is a solemn expression of each graduate's best intention to apply their learning and experience in the most positive manner, for the widest benefit.
The pledge is as follows:
As a graduate of the University of Calgary, wherever my life may take me, I will use my knowledge, experience and skills to the best of my ability for the well-being of my communities and for the advancement of learning and the public good.
I will conduct myself with honesty and integrity, taking responsibility for my actions and respecting the rights, opinions and dignity of all peoples.
I will maintain my competency and keep abreast of developments in my chosen fields.
I will strive to better my communities through good citizenship and active participation.
I will be a loyal ambassador for my university and will seek to promote its welfare and maintain its reputation.
I will honour all who have shared their knowledge with me and will in my turn share my knowledge and experience with those who enter my field or come under my direction.
In all my dealings, I will endeavour to be known as a person of honour and repute, ever seeking to earn the peace of good conscience.
This is my pledge.
Our Work is Guided by You
Since 2019, we have released three surveys to learn about the experiences, interests, identity, and general feelings and attitudes of alumni towards UCalgary in order to offer programs, benefits and communications that suit your needs. 
The 2023 Omnibus Survey Report has compiled all of the feedback you provided to us in the most recent version of the survey — thank you!