Existing Affinity Communities
Connect with your fellow alumni! Learn more and discover a common interest with these Affinity Communities.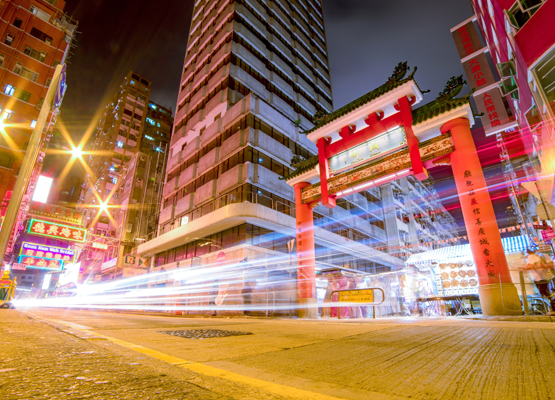 Alumni Association of Hong Kong
The University of Calgary Alumni Association Hong Kong is a vibrant regional community that connects alumni who reside or work in Hong Kong.  This chapter was established back in the 1970s by a passionate group who wanted to nurture their strong ties to their alma mater. The group continues to create opportunities for social and business networking and encourages alumni to engage locally with those who have shared experiences of UCalgary.
 
Simon Ng, BSc'79, is the president.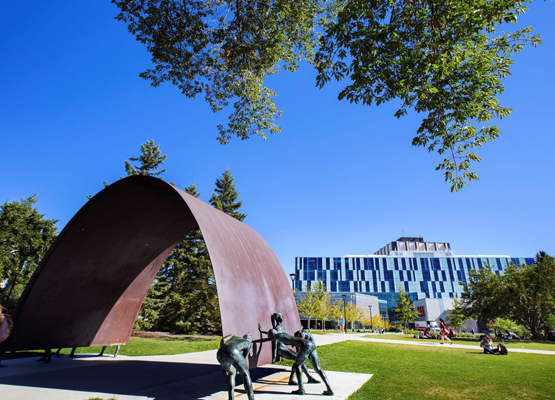 Arts & Culture Alumni Council
The Arts & Culture Alumni Council connects all alumni back to one another — and to their alma
mater — through their mutual love and appreciation of arts and culture. The council develops high-impact initiatives to engage UCalgary alumni in, and plays a lead role in promotion and recognition of alumni already in the arts and culture sector. The council works with the university to increase measurable and impactful engagement of alumni through arts and culture in ways that support the UCalgary as they serve as ambassadors of the university, supporting students and fellow alumni in building connections.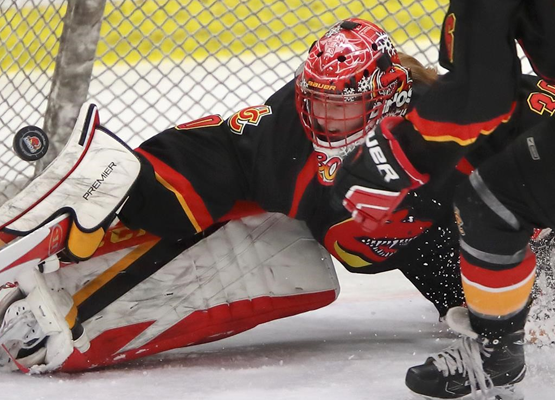 Dinos Women's Hockey Alumni Group
The Dinos Women's Hockey Alumni Group promotes the endurance of UCalgary's women's hockey program while fostering a spirit of loyalty and pride among its alumni. With a focus on fundraising and creating sustainability within athletics — as well as increasing visibility of female athletes — the group hosts annual events, including a golf tournament, alumni hockey game, the Crowchild Classic game at the Scotiabank Saddledome, meet-and-greets, and mentoring among current members.
Andrea Zablonski, BSc'08, is the group chair.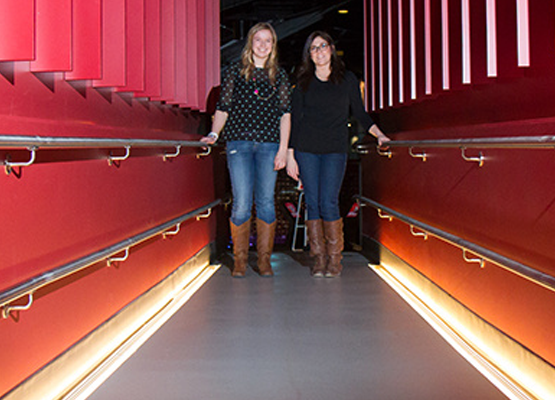 Faculty of Arts Alumni Advisory Council
The Faculty of Arts Alumni Advisory Council supports, enhances and engages alumni. Members have served primarily as ambassadors and advisors to help inform the Faculty of Arts alumni program and recently expanded their work to connect students and alumni through mentorship activities. While their work is primarily in Calgary and area, they do support the faculty's regional work as appropriate.
Sarah Damberger, BA'13, serves as council chair and is also a member of the Affinity Communities Sub-Committee.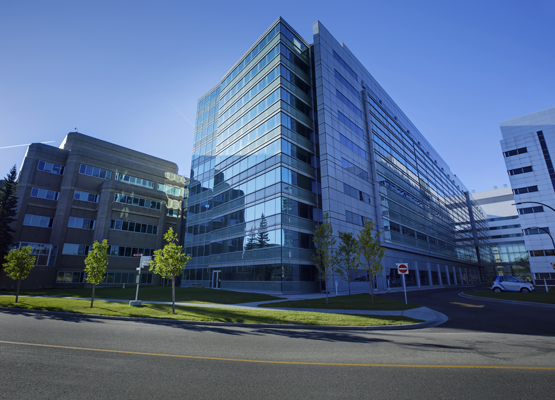 Medicine Alumni Advisory Council
The Medicine Alumni Advisory Council represents the various academic programs within the Cumming School of Medicine. It provides leadership and guidance regarding alumni programming, alumni awards and recognition, and, when appropriate, offers feedback and advice to fund development staff working with alumni. The council fosters a positive relationship between alumni, the faculty and UCalgary. This council operates in Calgary with some appropriate regional outreach.
Dr. Elisabeth Woolner, MD'88, director of Alumni Engagement for Cumming School of Medicine, is the council's chair.