Volunteer Impact
Volunteers are at the heart of the UCalgary Alumni community. Their dedication positively impacts alumni and students. 
More than 1,000 alumni in 75 cities across the world give back with the gift of their knowledge, skills and time. They contribute to building a strong campus and alumni community; they provide guidance to current students as mentors; they develop programs and strategies that benefit other alumni; and they serve as leaders of the university and of the city of Calgary — or wherever they call home.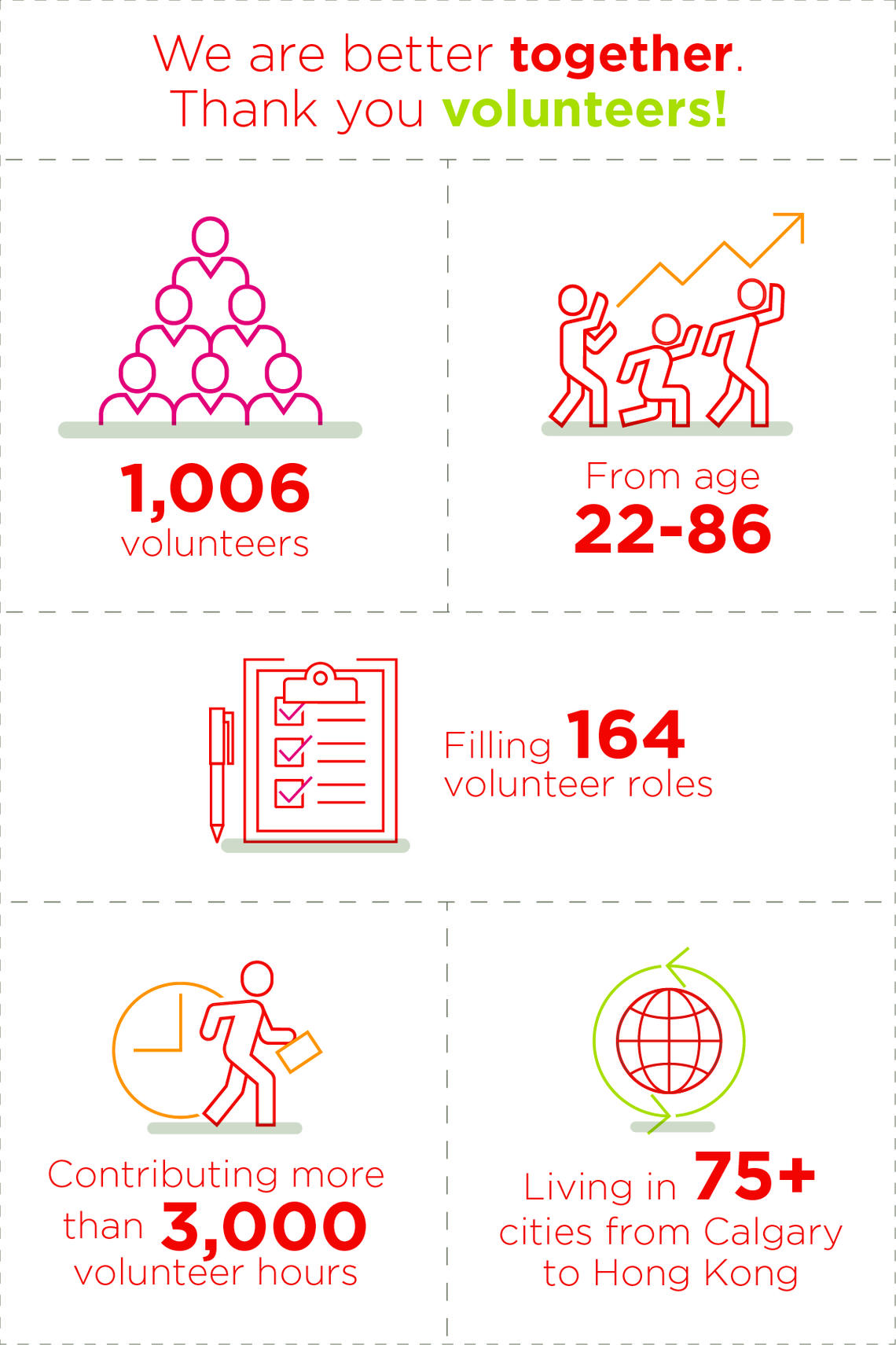 Podcast: Meet Volunteer Reg Tiangha, BSc'04
Listen to this episode of Peer Review to hear how alumnus Reg Tiangha turned to volunteering to diversify his skills to find a purpose in life.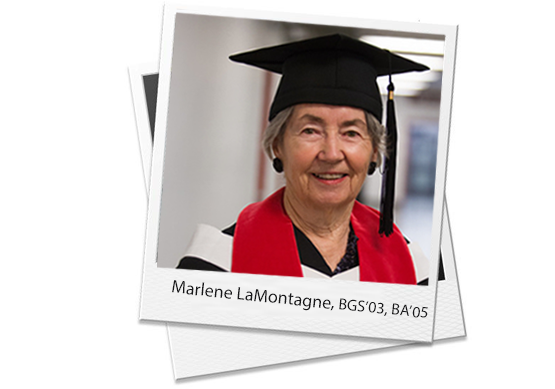 Meet Volunteer Marlene LaMontagne, BGS'03, BA'05
Read about alumna Marlene LaMontagne who has helped welcome more than 50,000 graduates to the UCalgary Alumni community.