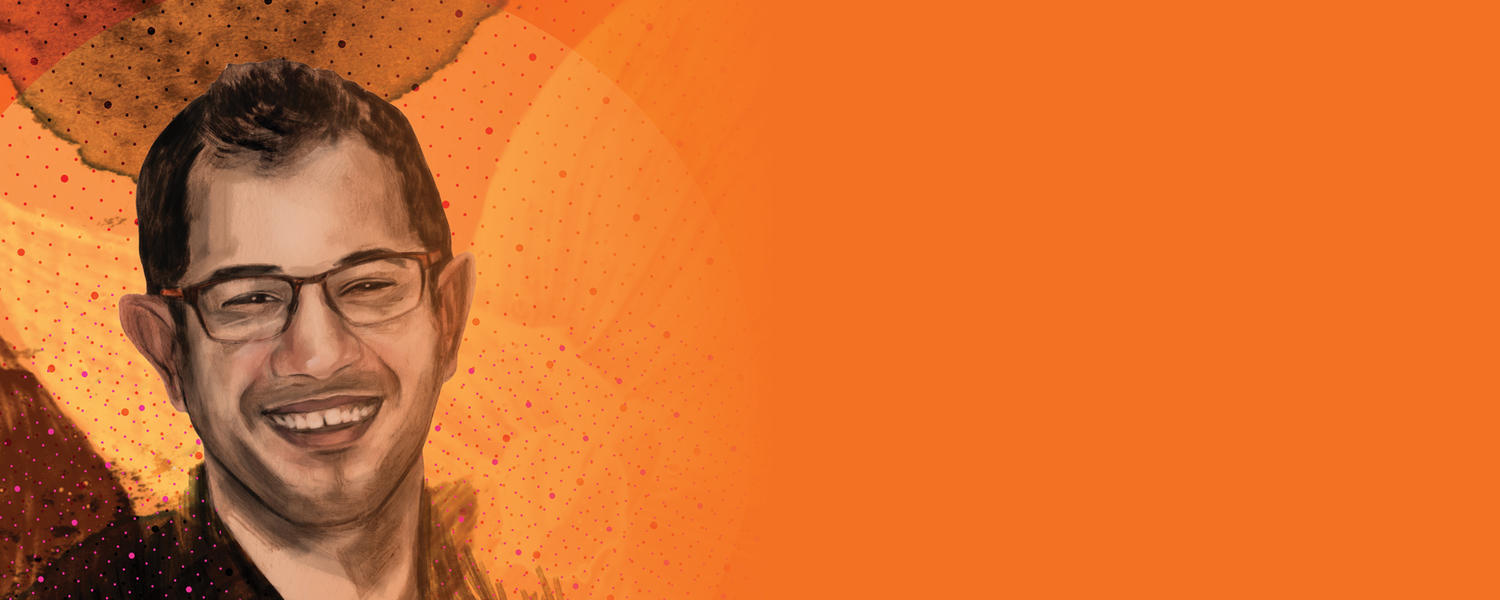 Dr. Abdullah Saleh, MD, BSc'05
By Deb Cummings
His mission: Map out the routes that human traffickers were using in Ecuador. For weeks, Dr. Abdullah Saleh, MD, BSc'05, had been playing the role of quasi-journalist, interviewing strangers about who'd gone missing in an attempt to understand the machinations behind the complicated cartel of sex workers, traffickers, and so many, tragically broken lives and systems.
Just as he was wrapping up his summer project for The Future Group (with whom Saleh was volunteering as an undergrad student at UCalgary), he asked yet another mother about her daughter who he'd heard was in a sex trafficking ring: "What happened?"
"When we got right down to it, I discovered the mother had sold her daughter," says the paediatric surgeon from his office at the University of Alberta. "She had six other kids to feed and didn't feel she had any other options. That's when it became clear to me that our rescue efforts were not going to be sustainable as these workers, more often than not, would return to that life in order to support their families . . . They saw it, or their parents saw it, as their responsibility."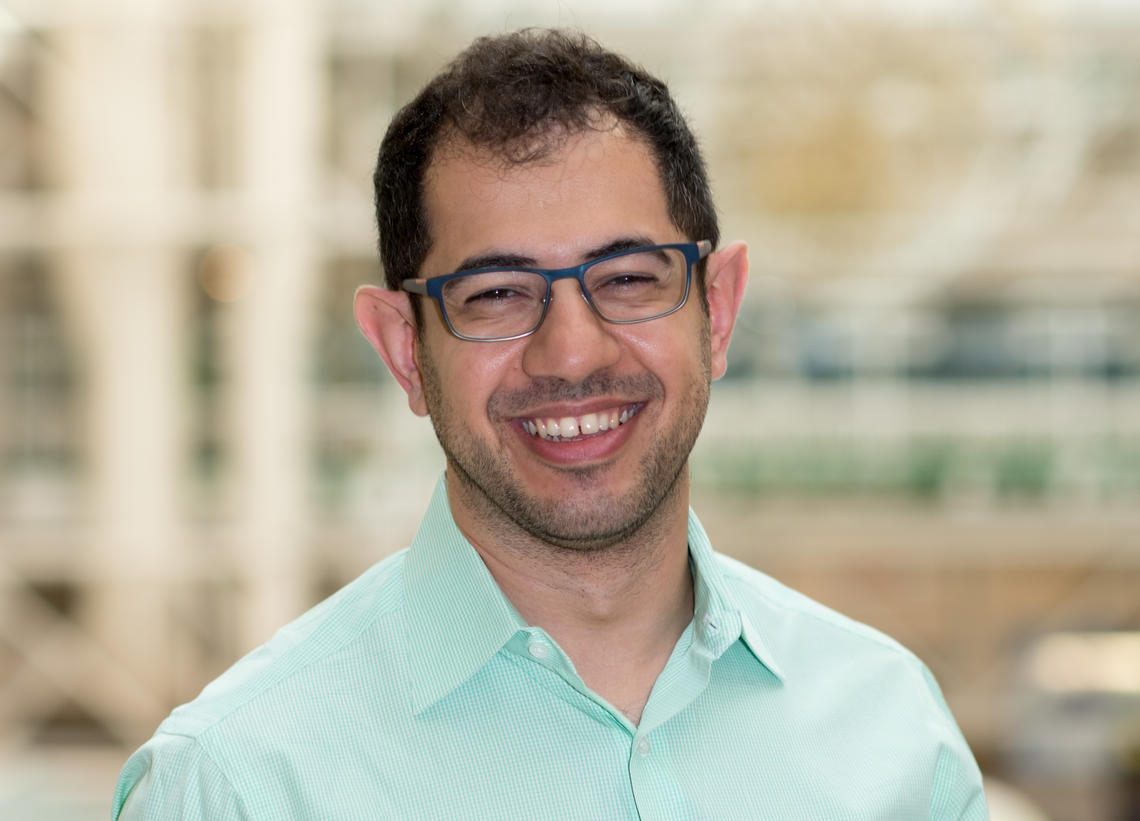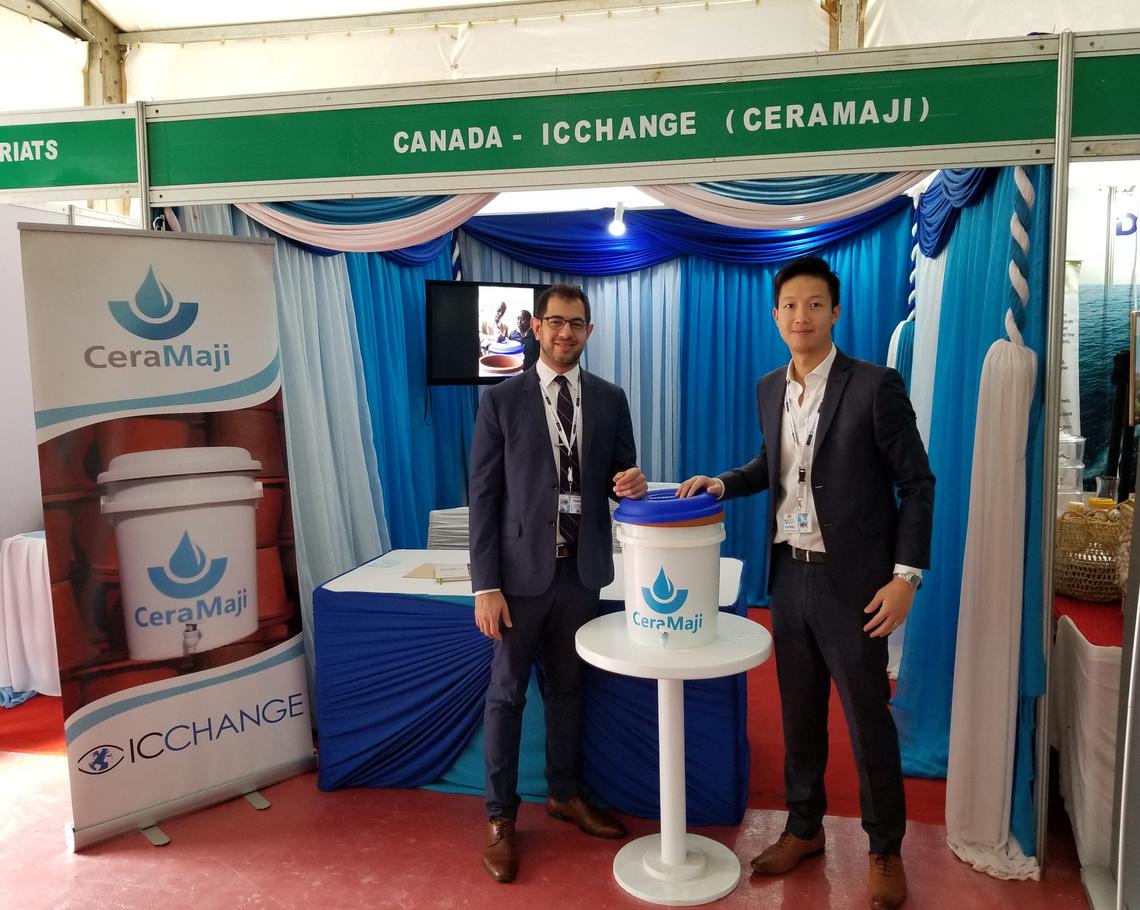 If rescuing the most vulnerable was the project's mission, swooping in on another country in order to pluck children off the streets was not the solution. Improving education and shattered systems that should allow women and children to have rights and protections, as well as changing immigration policies, is where it had to begin.
Combining that seminal experience in Ecuador — Saleh worked on two projects there while taking his Bachelor of Science degree at UCalgary — with his own nomadic life, raised in a family that moved between Iraq, France, Malaysia and Canada, has given the 36-year-old not just a feeling of responsibility but an unwavering sense of purpose. "If me and my team have the ability to mobilize people and resources in order to design interventions that can have large-scale impact around the world . . . well, we'd better do it," Saleh says.
What this doesn't mean is tacking three extra days onto a safari to build a latrine in an African village, stresses Saleh, obviously galled by something he's witnessed all too often. One of his many social entrepreneurial projects around the globe includes the water-filtration initiative known as the Kenya Ceramic Project, now nationally recognized as a successful model for community-based international development, providing access to clean water for more than 100,000 people in East Africa. "To be willing to make real, lasting, sustainable impact takes at least five to 10 years in order to build rapport with the community," says Saleh. "A lot of people are not willing, or are not able, to do that, and I think that barrier is big."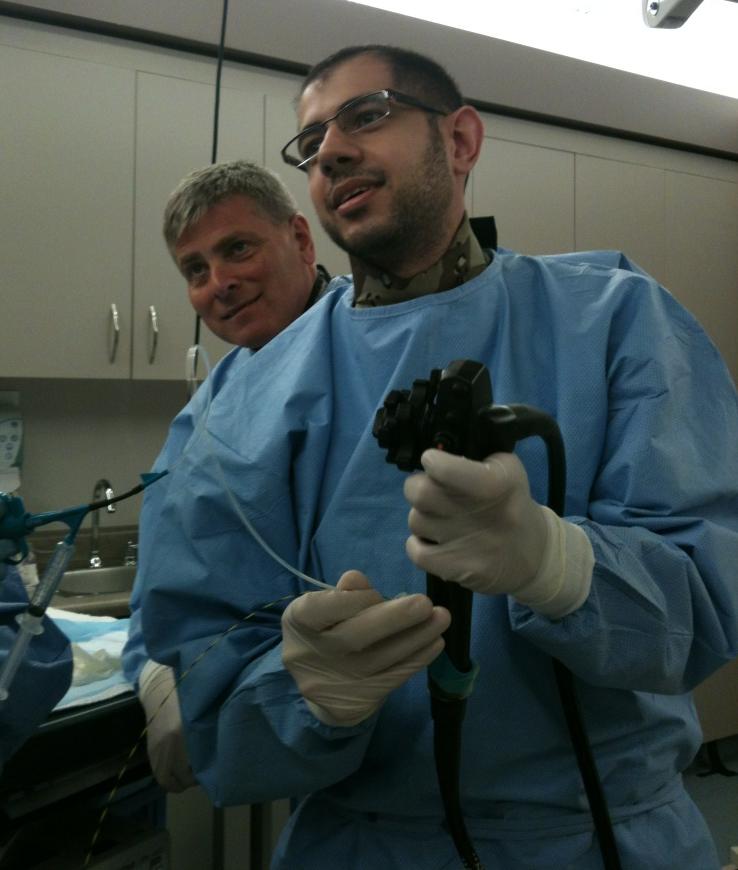 Saleh is quick to point out that, until he met the mother of the sex worker and others like her, he was exactly like these people: zooming into do-good projects with preconceived ideas and ready-made solutions.
"Many of us think that we have all the answers and need to share them with people who are more disadvantaged than us. But I think that, ultimately, is where everything falls apart," says the doctor whose favourite book is, of course, The Alchemist. "If we saw the world as a more complex environment where both can learn, where collaboration should be the currency, not the help — that's where we need to start. The word 'help' is a very, I think, disenfranchising term. We need to approach the world with curiosity and a willingness to listen more and talk less. To go in and find not just the beauty, but the ability of somebody to survive such adversity and still be able to share their only meal with you — that speaks volumes as to what had happened that went well? Not what had happened, that went wrong."
And so it goes with Saleh whose litany of social enterprises is nothing short of staggering: as an undergrad he spent two summers volunteering in Ecuador; then founded the Kenya Ceramic Project while in med school; after that, he cofounded Innovative Canadians for Change (an umbrella organization that oversees many of the international and social entrepreneurial initiatives he has instituted and continues to develop); and now, while practising pediatric surgery in Edmonton, the powerhouse has established the Office of Global Surgery which is committed to developing global partnerships to improve access to surgical care and training the next generation of clinicians and global health innovators. Other projects include equipping thousands of refugees on the Burma-Thai border with vocational training and access to high-efficiency stoves, designing a cloud-based electronic medical record in order to benefit the largest slum in East Africa, plus, he's raised $500,000 in grant funding for his portfolio of international development initiatives through the not-for-profit social enterprise he co-founded and directs — Innovative Canadians for Change (ICChange).
For his boundless drive and selfless worldview, Saleh credits his parents.
People always ask me why I am trying to help 'them.' But, I am 'them'.
When Saleh was just a young boy, he and his family lived in Paris while his father was toiling on his PhD. It was in Paris that he witnessed discrimination and racism, especially against Arabs. While he was more shielded, having had a broad education and spoke without a foreign accent, this was Saleh's first peek into what life is like as an 'other', a 'them.'
Understanding what it means to be vulnerable grew further when they moved back to Iraq and lived under sanctions for three years under Saddam Husseiin, before upping stakes for Malaysia and eventually Canada.
"That's what I mean by being 'them'," says the man whose favourite meal is kuku na chips (Swahili for fried chicken and chips; similar to those served at Chicken on the Way). "There's a very fine line and a very small set of changes that happen in somebody's life. At some point, you fork off that road and you make a whole new reality for yourself. My parents did that for us.
My dad also gave me his logical brain which likes to break apart problems while showing empathy to all the pieces," he explains, "and my mom, well she has instilled in me the importance and ability to listen and to not be blind to those who are most vulnerable."
As for other heroes — Canadian physician Dr. James Orbinski who accepted the Nobel Peace Prize in 1999 on behalf of Doctors Without Borders is one such giant who, in a recent telephone conversation, reminded Saleh to "slow down and enjoy the people around you because nothing is more important and more formidable than the love for people you care about and your family."
"And I said to James," he laughs, "Really? YOU are telling me to slow down . . . but it's amazing and humbling to have somebody like that as a role model and mentor."
Always generously grateful is Saleh . . . always stepping aside, giving someone else the final word.