The Volunteer Factor
Although UCalgary Alumni values its legions of volunteers all year long, we're officially saluting the thousands of you who help in myriad ways this week — National Volunteer Week
By Mike Fisher
When UCalgary alumnus and certified leadership and career coach at Creative Coaching and UCalgary Alumni, Brian Palmer, BComm'06, was eight years old, he stood in a Calgary theatre to deliver a presentation as part of a speech-development course. A shy introvert, he felt thrust into a nightmare.
His palms sweating, the sheet of notes in his hands beginning to blur, he looked past the lights shining in his face out to a room of 70 attendees.
"I distinctly remember thinking that if I can just get through the next couple of minutes, it will all be over and I'll never have to do this again," says Palmer, who, in the past 18 months, has volunteered to present at six UCalgary public-speaking events to rooms holding as many as 150 attendees.
Experience the joy of giving back
Giving back in a way that elevates others as well as yourself has become a cultural movement with inestimable rewards.
Just ask any of Canada's 12.7 million volunteers, many of whom are being celebrated and thanked during National Volunteer Week (April 7-13). UCalgary Alumni relies on volunteers for dozens of reasons — from helping out with events and career coaching to mentoring, guiding webinars, even leading people on exclusive tours.
Brian Palmer's story is just one of many examples of how alumni have stepped forward to build community within the university and beyond. We spoke to several UCalgary alumni and here, you'll discover why and how volunteering with their alma mater has enriched their lives and others — along with some of their life-enhancing tips.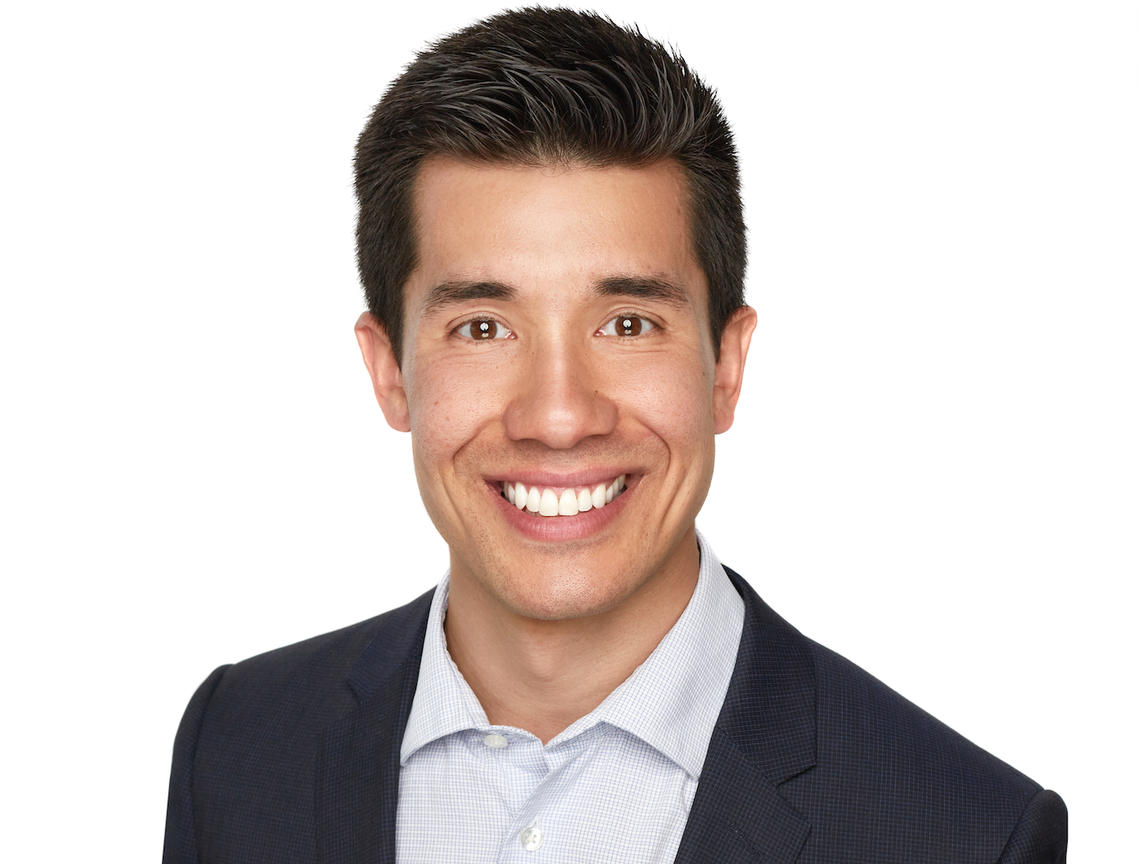 How public speaking can fit you like a bespoke suit
Now a professional coach and personal-branding advisor, Palmer didn't foresee becoming a public speaker, but he grew into it while acquiring skills that led back to his sense of empathy for others. The person shaking on stage? He's been that guy. For Palmer, today, it all comes down to confidence — that's what he attempts to give people so they can project it on stage.
"My approach is to ask questions so I can understand what makes them tick — and then help them," explains Palmer. "I see myself as a brainstorming partner who looks to empower others. At the end of the day, people want to feel like they are understood. My role as a coach is to use information that will lead to action."
Volunteering is all about sharing your unique gift, says Palmer.
"It's not just helping the community, it's about building the community," he adds. "Each of us has a unique gift to offer. I'm a born-and-raised Calgarian and I believe in holding this city up. UCalgary has done that as part of the fabric of the community and I'd love to see others seize the many volunteer opportunities that the university offers."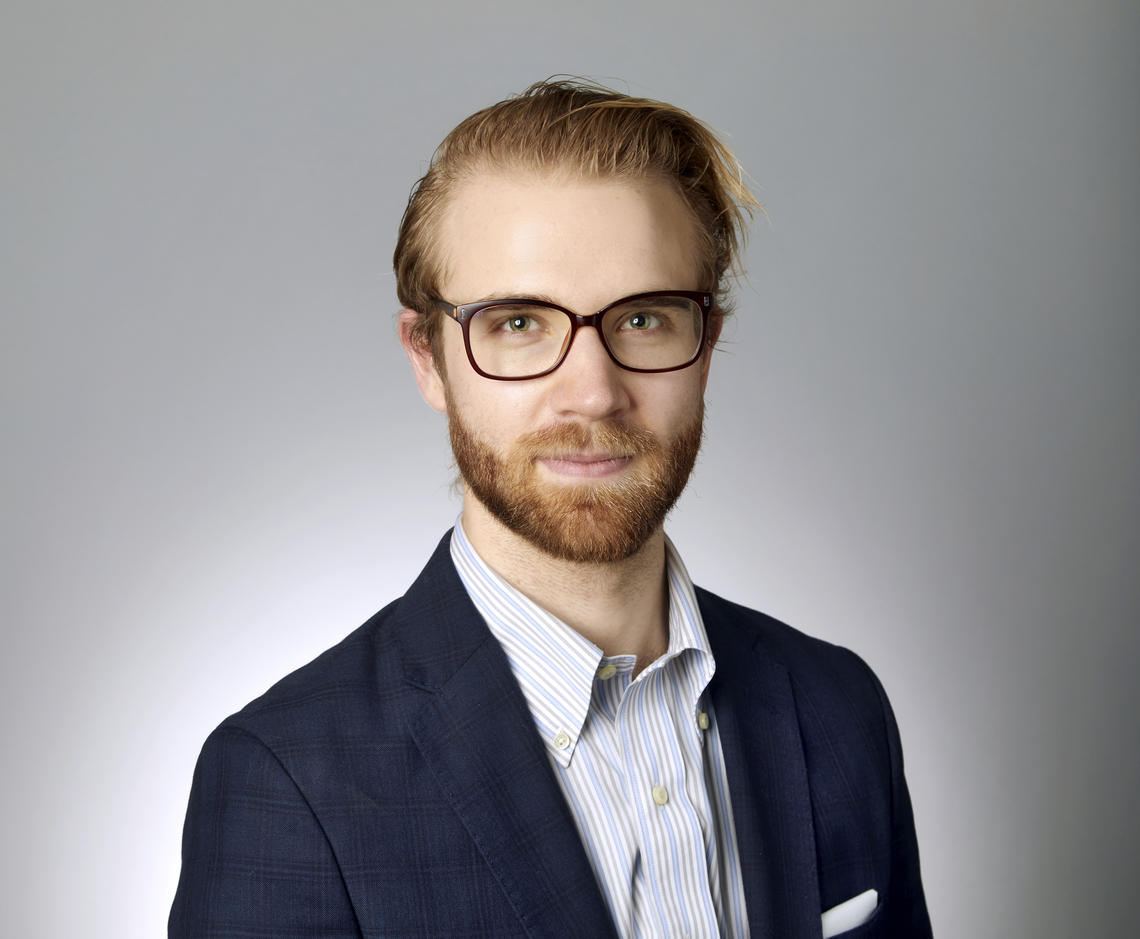 Making the best of your experience
Stephan Guscott, BSc'17, is a seasoned volunteer whose experience is a proven asset.
No wonder, given that, as an undergrad, Guscott worked as both SU President and VP Academic, and served on the Board of Governors, General Faculties Council and nearly every board or committee you could think of — all while stewarding the Students' Union.
Most recently, he has been at the vanguard of the Alumni Association Recent Grad Committee's popular Links and Drinks program, after sending an email to the association asking how he could get involved.
"I did my best to make UCalgary better as a student and I wanted to keep doing that after I graduated," says Guscott. "I've chosen to take the opportunity to give back what I can — and to continue learning from the community and UCalgary."
Guscott, who also volunteers with the Calgary CIBC Run for the Cure organizing committee, finds that volunteering is a way to maintain his personal network while discovering new opportunities.
"My signature strength as a volunteer has been my experience working with decision-makers to advocate for students and understand the complex structure of the university," he says.
"I got to know how the university works and how I could work to accomplish different projects. As an alumni and a volunteer, it has been very helpful for me to find a path with the Alumni Association. I'm now working on a new program that will enable current students to get involved, as well."
Living the art of volunteering
Katrina Olson-Mottahed, BFA'04, is a self-proclaimed extrovert. She loves being around people. She's an artist, a veteran of the arts scene in Calgary, and the co-founder and director of the Canadian International Fashion Film Festival (CANIFF).
For volunteering and getting others to volunteer, she's an ideal candidate.
"My strengths are in connecting people," Olson-Mottahed says. "I know a lot of really amazing people in Calgary. I'm not afraid to go out and ask people to take part in organizations or ask people who express an interest to become involved."
Olson-Mottahed is part of the UCalgary Alumni Arts and Culture Affinity Community, which works to co-ordinate specific programming in Calgary throughout the year.
"Calgary is one of the few cities that has so many alumni continuing to live and work in the city after graduation," she says. "I was very motivated to get alumni from all faculties and backgrounds together for events in the arts, because it connects us all."
Apart from volunteering with UCalgary, she devotes part of her time to the Calgary Opera Gala and the Candy Cane Gala for the Alberta Children's Hospital.
"As volunteers, we are enriching people's lives, whether through education, appreciation of the arts or medical advancement to treat people," Olson-Mottahed says. "I love those things and it makes me happy to be part of them locally, even if my role is a small microcosm in the grander scheme of the world."
She says volunteering has yielded benefits aside from ensuring she can contribute to the community: "The payoff is feeling good about contributing your time to ultimately bettering other people's lives and the community as a whole."