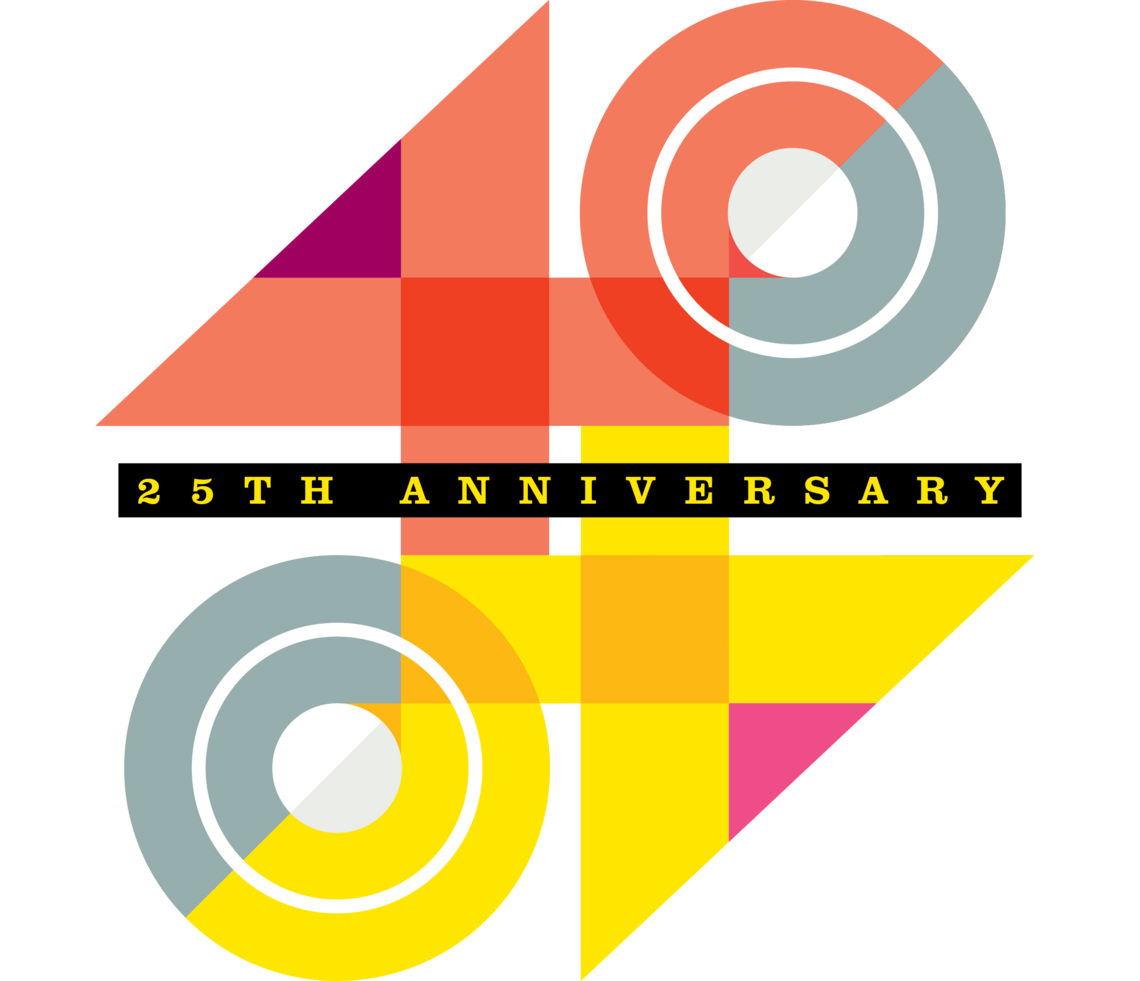 25 Years Of Excellence, Community and Change.
Avenue's Top 40 Under 40 class of 2023 has been released!
This year's annual celebration of Calgary's best and brightest community builders, leaders and artists marks 25 years of acknowledging those who have made our city a better place to live, work and play. Accounting for duos and trios there are 45 recipients recognized in Avenue Magazine's Top 40 Under 40 list for 2023 – and 15 of them are UCalgary alumni. 
To be one of those influential honourees, you must possess some — if not all — of these traits: drive, innovative mind, agility, speed, persuasiveness and charisma, mixed in with seemingly boundless amounts of ambition. We are very proud to congratulate all of the honourees, especially those who are a part of our UCalgary alumni community!
Meet the entire 2023 cohort of Top 40 Under 40 honourees at Avenue Magazine.

Dr. May Choi, BHSc'10, MD
Rheumatologist and Assistant Professor of Medicine, Cumming School of Medicine, University of Calgary
Scientists often say their achievements build on work of earlier generations of scientists. In Dr. May Choi's case, that pioneering scientist is her father. When Choi was in medical school, her father, Dr. Vincent Choi, MD — a rheumatologist in Calgary with an interest in lupus — passed away unexpectedly at the young age of 49. She heard stories from his patients about the impact he'd made.
"This inspired me to follow in his footsteps," says Choi, BHSc'10, MD, who did a fellowship focused on rheumatology in Calgary and another on lupus at the Brigham and Women's Hospital affiliated with Harvard Medical School, where she obtained a Master of Public Health. Her doctorate came from the University of Alberta
Today, along with being the mother to two young children, Choi works across hospitals caring for patients with severe autoimmune conditions like lupus, myositis, rheumatoid arthritis, and scleroderma, and runs an outpatient clinic dedicated to these patients. She sees many former patients of her father's.
"I always dreamed of working together with my dad, seeing patients together," Choi says. "I'm never going to have that, but I know he's watching over me and my family. I know he would be proud."
Among Choi's 69 peer-reviewed publications and book chapters and reviews, most of which were written in the last three years, are influential papers that identified biomarkers that predict long-term prognosis in lupus.
"Currently, there is no cure for autoimmune rheumatic diseases and there is a lack of effective therapies," she says. These diseases primarily affect young women who are visible minorities, and are the leading causes of pain, disability, and death in this population.
Choi leads CatalystDx, a research laboratory program funded by the Canada Foundation for Innovation, to discover new biomarkers in the blood using artificial intelligence. Additionally, she is an associate director at MitogenDx Laboratory, a private laboratory that provides novel autoimmune biomarker testing for patients, physicians, and researchers. — Christina Frangou, Avenue Magazine 
Avenue Magazine
THE TYPES OF DISEASES I SEE ARE OFTEN CHALLENGING TO DIAGNOSE, AKIN TO SOLVING A PUZZLE OR A MYSTERY.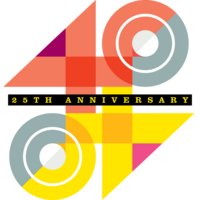 Dr. May Choi, BHSc'10, MD
2023 Top 40 Under 40 honouree
Dr. Julie Deleemans, PhD'22
CIHR Postdoctoral Research Fellow, University of Calgary Cumming School of Medicine 
At the age of 18, Dr. Julie Deleemans was diagnosed with stage 4 laryngeal cancer, and had to choose between removing her voice box and getting high-dose chemoradiation — or dying before her 19th birthday. 
Although it was a traumatic experience, Deleemans says it catalyzed her passion for helping others.
"I believe I survived cancer for a reason, a purpose, and helping others is how I fulfill that purpose," says Deleemans, PhD'22.
Today, Deleemans is a Canadian Institutes for Health Research (CIHR) fellow at the University of Calgary with a PhD in medical science, specializing in psychosocial oncology. Through her research and clinical work, she found a connection between cancer treatments, especially chemotherapy, and long-term disturbance of the gut microbiome, which was related to poorer psychosocial and gastrointestinal (GI) health in cancer survivors.
In her own experience, she suffered from anxiety, PTSD, depression and GI issues due to her diagnosis and treatments. While probiotics have been found to help treat certain GI symptoms in patients on active treatments, few studies have looked at the effects on survivors. Deleemans' PhD research, called the Chemo-Gut Project, was the first project of its kind to look at how treatments for cancer impact the gut microbiome, and how changes in gut microbes may impact psychosocial and GI health.  
With a grant from Alberta Health Services and Alberta Cancer Foundation, Deleemans started the Chemo-Gut Probiotic Trial. If successful, the finding could provide the first evidence that probiotics can repair the gut microbiome after it has been destroyed by chemotherapy. 
Deleemans also works with AYA Can, an organization she co-founded in 2018 that is committed to improving access to quality age-appropriate care for adolescents and young adults with cancer.
"I hope that, through this work, I can make the world just a little better and leave it a better place when I go," she says.  — Michaela Ream, Avenue Magazine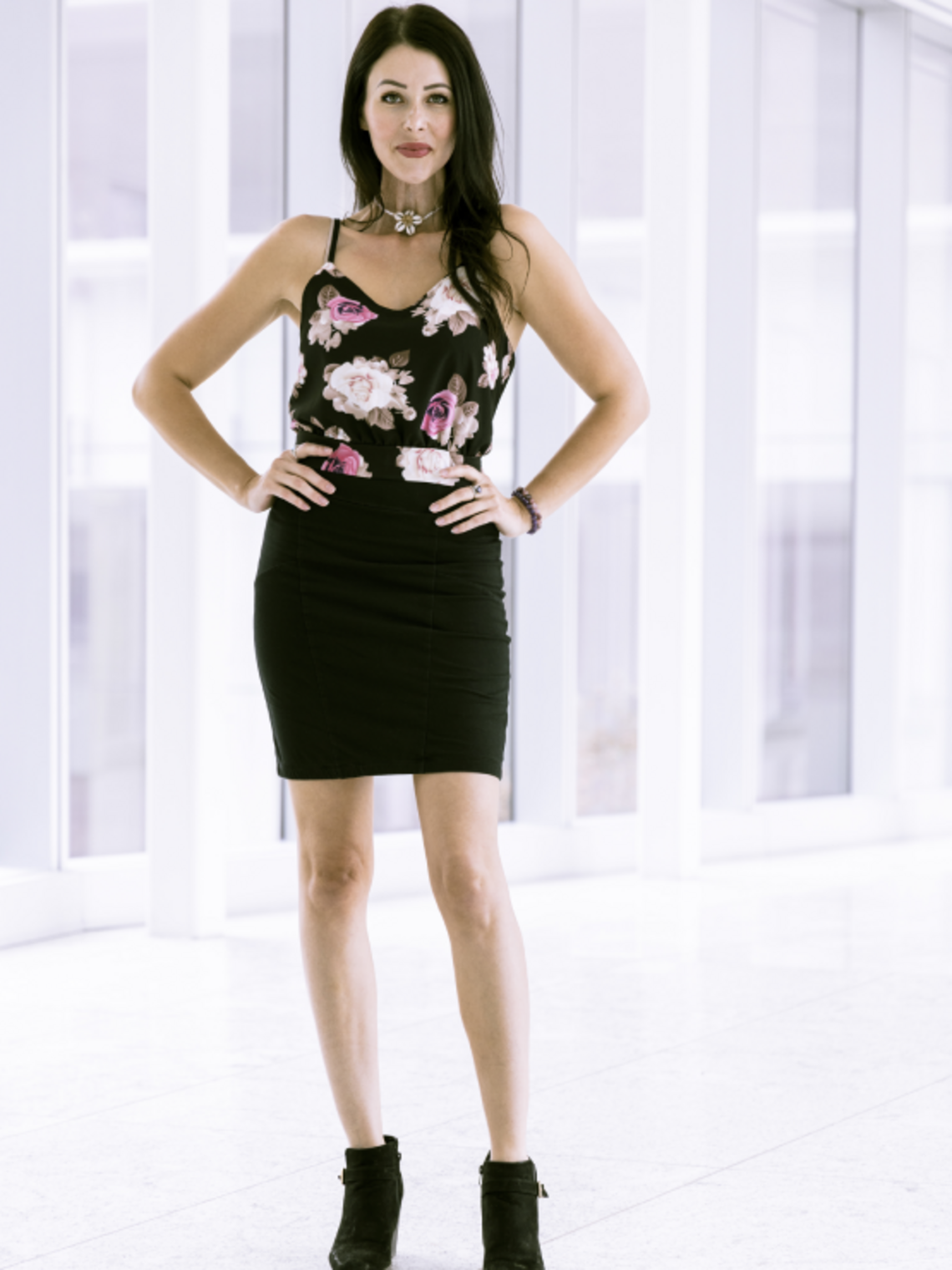 Avenue Magazine
DO NOT LET OTHERS TELL YOU WHAT YOU'RE CAPABLE OF; YOU CAN DECIDE THAT FOR YOURSELF.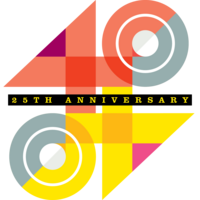 Dr. Julie Deleemans, PhD'22
2023 Top 40 Under 40 Honouree
Dr. Nauzer Forbes, MSc'18, MD
Interventional Endoscopist and Associate Professor of Medicine, University of Calgary
Every day, someone in Alberta who would have required surgery a decade ago is treated without a single incision. That's thanks, in part, to Dr. Nauzer Forbes, MSc'19, MD, a gastroenterologist with a specialty in interventional endoscopy. 
Dr. Forbes is training a new generation of physicians to treat disease through interventional endoscopy. In this burgeoning area of medicine, a doctor inserts an endoscope — a long tube with a camera and instruments at one end — into a patient's mouth or bottom, and uses it to diagnose or treat a variety of conditions. Interventional endoscopy can do things like remove small tumours or gallstones.
"This is a huge game-changer," Dr. Forbes says. "Otherwise, patients would need a big surgery, with more pain, risk of complications and a potentially lengthy hospital stay."
After joining the University of Calgary in 2017, Dr. Forbes founded the Calgary Registry for Advanced and Therapeutic Endoscopy (CReATE), a research collaborative that collects data from endoscopies performed at nine major medical centres in North America and Europe. This work will answer key questions about when, how, and in whom interventional endoscopy should be used. CReATE "has put Calgary on the world map of endoscopy research," says Dr. Forbes, who is the first Canadian to serve on the international body that sets clinical guidelines for endoscopists.
Outside of work, Dr. Forbes is frontman for the local SNB '80s tribute band, though that's on hold for now, as he and his wife are too busy, having welcomed their third daughter in 2022.
When it comes to his work, he says his true passions involve teaching and research.
"By mentoring the next generation of doctors and researchers, I really feel that I am making a positive difference," he says. "I don't work for fame, recognition or legacy. I do it to help patients. My legacy is my family so I try to put them first." — Christina Frangou, Avenue Magazine
Avenue Magazine
I WOULD HAVE BEEN TRULY HAPPY DOING ANYTHING IN MEDICINE, BUT THIS IS MY DREAM JOB.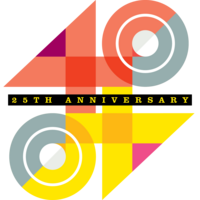 Dr. Nauzer Forbes, MSc'18, MD
2023 Top 40 Under 40 Honouree
Dr. Aravind Ganesh, DPhil, MD'12
Assistant Professor of Neurology, Vascular and Cognitive Neurologist, University of Calgary Cumming School of Medicine, the Hotchkiss Brain Institute, and the O'Brien Institute for Public Health; Chief Executive Officer, Let's Get Proof
Some of the most powerful lessons Dr. Aravind Ganesh, DPhil, MD'12, learned about neurology came from an unlikely place: stand-up comedy. Ganesh, who started performing as an amateur stand-up comedian in high school, says the practice taught him to observe, communicate and recognize lightness in difficult situations. He now puts those skills to use as a neurologist. 
"Despite the advancements that we've made in stroke and dementia, we see a lot of tragedy," he says. "Sometimes, the best thing I can do is be with somebody as a companion in their journey."  
Born in India, Ganesh grew up in the Middle East and moved to Red Deer in Grade 10. He came to the University of Calgary to attend medical school, graduating at 22 years old. He then trained in neurology and completed his PhD at the University of Oxford in England as a Rhodes Scholar. In 2021, he returned to U Calgary to join the faculty of the Cumming School of Medicine. 
Today, Ganesh is a global leader in neurology through his efforts to improve outcomes for people who have experienced strokes. With more than 100 peer-reviewed publications to his credit, he puts his research to work in stroke prevention clinics and hospitals. Clinical trials are also about to begin on a device Ganesh developed through his startup, SnapDx Inc. — a product that could become the first effective pre-hospital treatment for stroke and the first effective treatment for vascular dementia.
He's also the CEO for Let's Get Proof, a crowdfunding and public-engagement platform —conceived by UCalgary clinical professor of radiology, Dr. Mayank Goyal, PhD, MD — that connects researchers to persons with lived experience, international collaborators, and financial support. For this, Ganesh received the Panmure House Prize from the estate of economist Adam Smith.
"I often wonder if the next great idea for stroke or dementia is banging around in the mind of someone who doesn't have access to the right resources," he says. "The opportunities one is given are very important." — Christina Frangou, Avenue Magazine
Avenue Magazine
RESEARCH IS AN IMPORTANT WAY FOR ME TO TAKE QUESTIONS — AND SOMETIMES FRUSTRATIONS — FROM PATIENTS AND EXPLORE THEM THROUGH A LENS THAT MIGHT HELP US ARRIVE AT SOMETHING.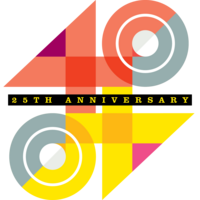 Dr. Aravind Ganesh, PhD, MD'12
2023 Top 40 Under 40 Honouree
Stephanie Hutchinson, BComm'07
President and Program Director, YYC Music Awards ; Vice President and Co-owner, Chronograph Records; Director of Programs, National Music Centre
Calgary hasn't always been recognized as a major player in the Canadian jazz scene, but Stephanie Hutchinson's record label, Chronograph Records, is helping to change that.  Hutchinson, BComm'07, and her husband, Kodi, BComm'95, an award-winning jazz bassist, launched the label in 2004, and it has since become one of the top-five jazz labels in the country. Hutchinson has released more than 100 prairie-led projects — jazz, as well as country, folk and other genres — to international markets, and Chronograph artists have been nominated for a combined five JUNO Awards, with one win.
Her relationship with her husband sparked a natural progression into the music industry. This, paired with her entrepreneurship-focused degree from the University of Calgary's Haskayne School of Business, helps her bring global attention to Calgary musicians. Recognized as one of the top music executives in Western Canada, Hutchinson has, over the course of her career, secured more than $1 million in grant funding for artists and music organizations, including Arts Commons, where she worked for four years.
"Seeing the impact of helping musicians get further in their careers makes it worthwhile," she says.
Hutchinson also advocates for the local music scene in her volunteer roles as president and program director of the YYC Music Awards. One of her biggest accomplishments since joining the awards organization was steering the ceremony celebration through the COVID-19 pandemic. In 2020 and 2021, Hutchinson produced the awards online, returning to a live gala event in 2022. 
"It's one of the things I'm most proud of in my career: how it turned out, being able to do it and still having this platform for our musicians," Hutchinson says. She recently joined the National Music Centre in October as director of programs. "I'm really excited for this next chapter," she says.  — Krista Sylvester, Avenue Magazine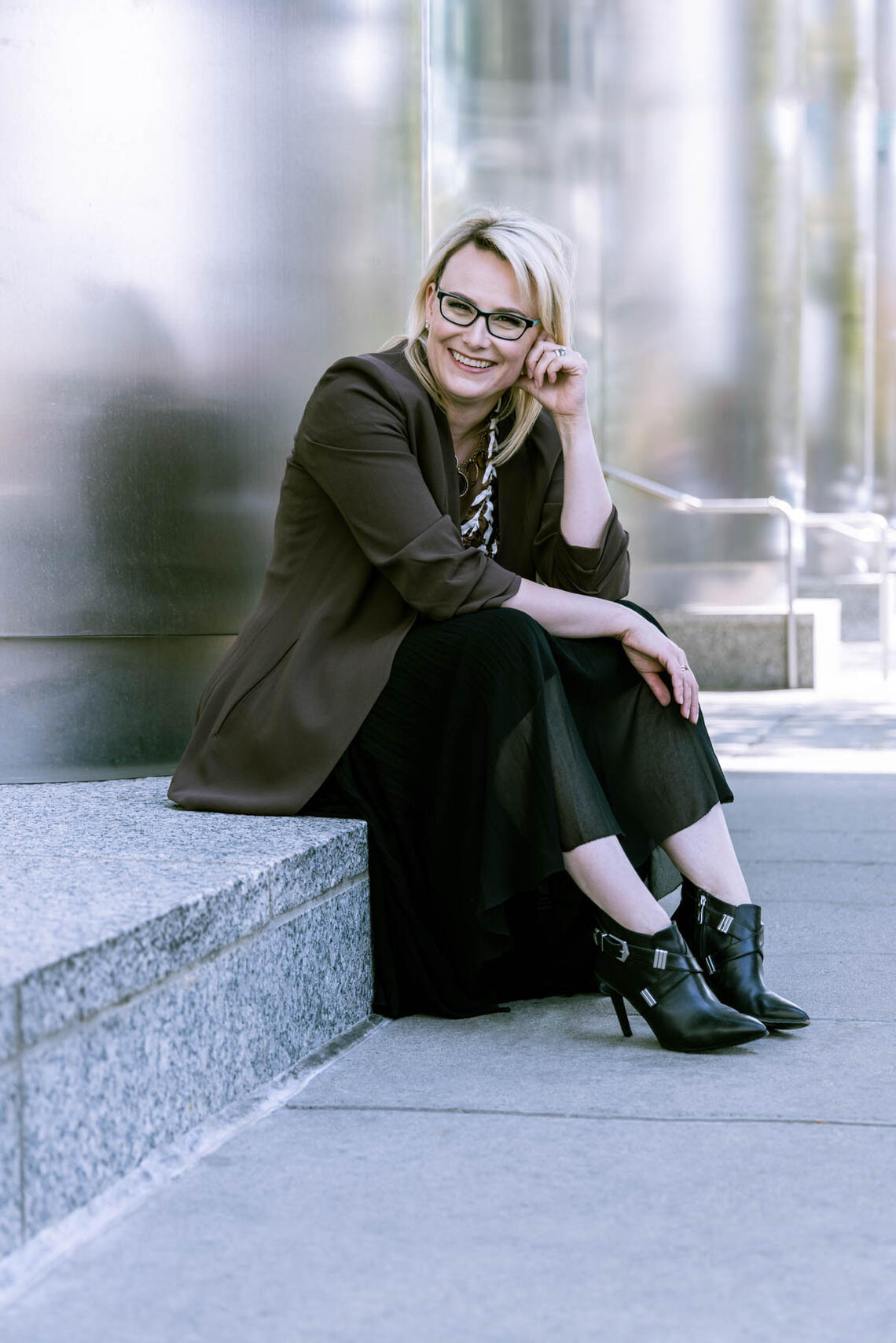 Avenue Magazine
I WOULD TELL MY YOUNGER SELF NOT TO TAKE THINGS SO SERIOUSLY OR PERSONALLY. THERE'S A LOT IN THE WORLD THAT YOU CAN'T CONTROL, AND THAT'S OKAY.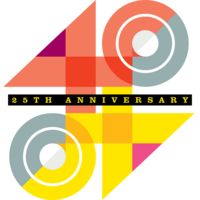 Stephanie Hutchinson, BComm'07
2023 Top 40 Under 40 Honouree
Dr. Dion Kelly, MBT'18, PhD'23, and Dr. Eli Kinney-Lang, PhD
Co-founders of Possibility Neurotechnologies and BCI Games.
Imagine you're a child with limited limb mobility. Activities like playing with water guns or joining in your family's tradition of pickling cucumbers might be challenging.  
University of Calgary alum Dr. Dion Kelly, MBT'18, PhD'23, along with colleague and fellow Top 40 honouree Dr. Eli Kinney-Lang, PhD, and a multidisciplinary team of engineers and scientists, have developed a brain-computer interface (BCI) headset using the Think2Switch™ system, allowing children to participate fully in activities.  
Think2Switch™ translates signals from the headset to control everyday devices, this is groundbreaking work in the world of paediatric BCI. 
"Children are still underserved by BCI," says Kinney-Lang, whose doctorate in digital communications is from the University of Edinburgh. "The bigger BCI community still isn't focusing as much on kids because … it's really hard. Adults are really accepting of boring things, like long training sessions. But, if we solve those problems for kids, that translates up to adults." 
Kelly and Kinney-Lang are now helping position Calgary as a global leader in the field. They are founding members of BCI-CAN, an international network of engineers, clinicians and trainees advancing paediatric BCI and help lead BCI4Kids, one of the first, integrated clinical paediatric BCI programs in the world.
They are also co-founders of BCI Games, which leads the annual BCI Game Jam, a 48-hour competition that challenges developers to create a game experience from scratch that is 100-per cent playable with a BCI. Since 2019, more than 200 developers have built 40 BCI-enabled games.
Kelly and Kinney-Lang have raised and managed millions of dollars in funding for their research. Their latest venture, Possibility Neurotechnologies (established in 2022), has raised more than $300,000 from innovation and disability-research organizations around the world and moved swiftly from prototype to product, testing Think2Switch™ with 10 participating families and effectively launching the key for the future of BCI tech.
"The best experience is working so closely with the kids and families," says Kelly. "I love when parents text me a video of something new their child is doing with the BCI that they never thought was possible." — Tsering Asha, Avenue Magazine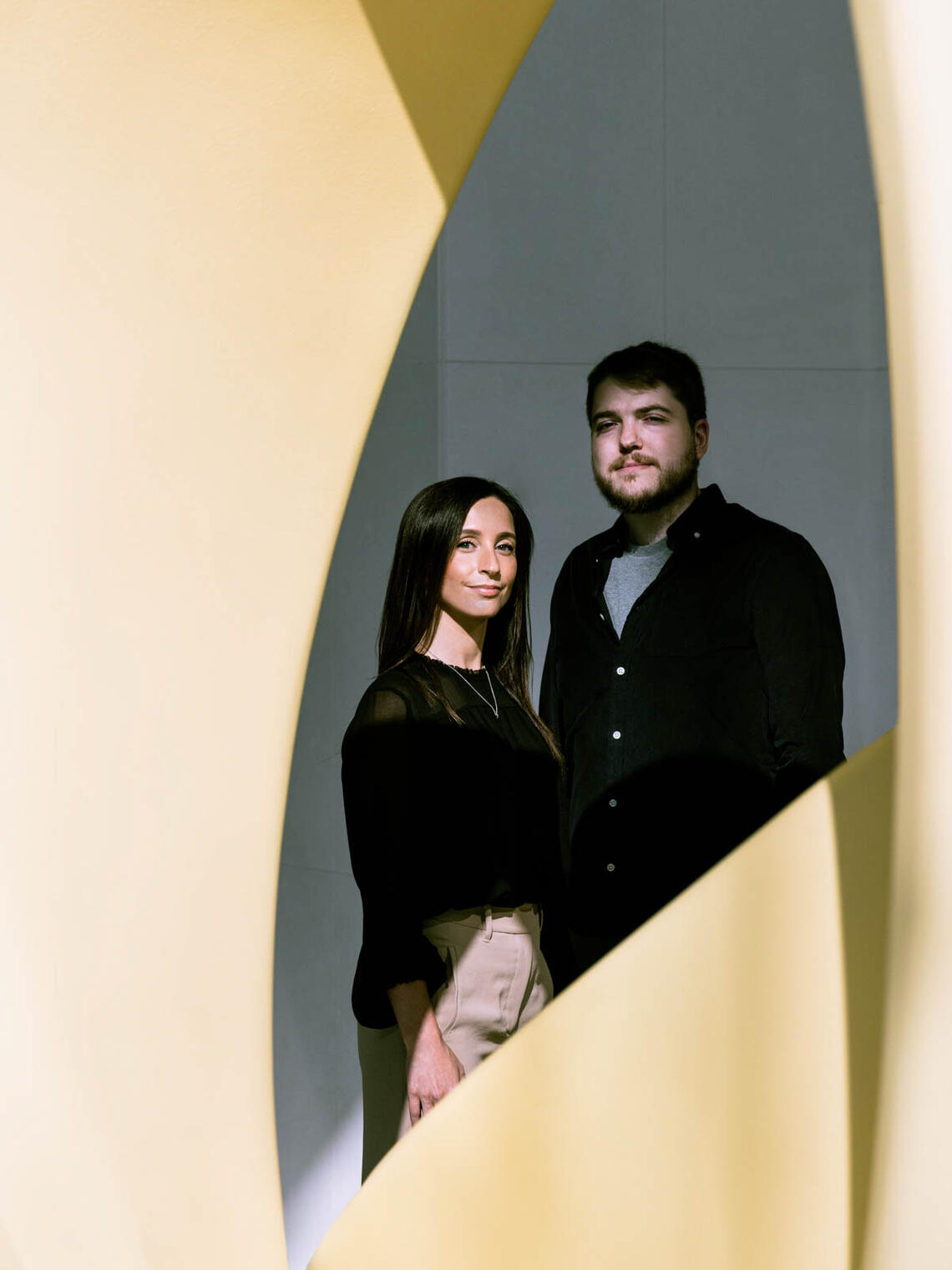 Avenue Magazine
OUR GOAL IS TO CREATE A MORE INCLUSIVE SOCIETY, WHERE EVERYONE  HAS EQUAL OPPORTUNITIES.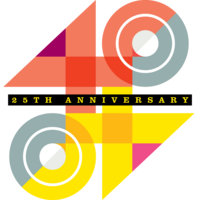 Dion Kelly, MBT'18, PhD'23
2023 Top 40 Under 40 Honouree
Krista F. Lauridsen, MArch'14
Associate Vice President, People Places & Spaces, ATB Financial
The ATB Financial head office has seating for different body types, a library for dedicated focus and multipurpose wellness rooms. It's all the brainchild of Krista Lauridsen, MArch'14, a registered architect who oversees real estate, facilities and workplace at ATB. 
"The nature of work is changing, and how we used to work (pre-pandemic) is not how we work today," Lauridsen says.  
In April 2022, her team replaced the banking company's cubicles with activity-based spaces (like meeting rooms) that allow for spontaneous conversations. That same year, Great Places to Work named ATB one of the Best Workplaces for Hybrid Work in Canada. In ATB's retail locations, which serve more than 800,000 clients, Lauridsen and her team of 50 have responded to changing client expectations in banking by removing some traditional teller counters and adding couches for informal meetings, as well as closed-door spaces for more formal meetings.  
"You may not be going in every month to cash your paycheque, but you might be going in twice a year for far more meaningful, impactful advice-based conversations, like a mortgage," she says.
Not only do these spaces address people's changing routines, but their design also considers diversity and inclusion, an extension of Lauridsen's experience as the only female executive in the history of the portfolio at ATB. Her design of ATB's corporate spaces keeps in mind the needs of neurodiverse team members from a space perspective. This includes lighting adjustability and variance, stimuli-reduction through pods and tents, and textures for seating and flooring.  
Lauridsen's underpinning belief that space matters doesn't stop at interiors; she's also a board director for the Calgary Horticultural Society and cares for her garden in her spare time. — Julie-Anne Cleyn, Avenue Magazine
Avenue Magazine
I TRULY THINK THERE'S VALUE IN PEOPLE BEING TOGETHER IN A CURATED SPACE.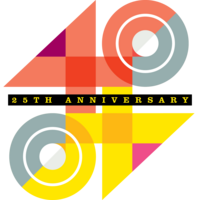 Krista F. Lauridsen, MArch'14
2023 Top 40 Under 40 Honouree
Adam Martinson, MEDes'09, MBA'14
President and Founder, AJM Environmental 
Some consider rattlesnakes to be fear-inducing; Adam Martinson thinks they're misunderstood. From 2007 to 2009, while doing his master's research in environmental science at the University of Calgary, Martinson studied how road traffic affects rattlesnake populations in Alberta's Dinosaur Provincial Park.
The desire to protect sensitive species drove Martinson to start his own environmental consulting company, AJM Environmental, in 2012. He employs a range of experts, such as biologists, research scientists and statisticians, to help businesses navigate environmental and regulatory challenges, enabling development with the least amount of environmental impact possible.  
AJM has grown from a team of just two — Martinson and his wife, Emily — to a team of 30 in 2023. AJM's scientists monitored wetlands in the oilsands for Cenovus Energy and worked alongside construction crews on TC Energy's Keystone XL pipeline, doing environmental assessments and creating mitigation plans to ensure wildlife, wetlands and waterbodies were minimally disturbed during the construction process.
"The cowboy mentality of just doing whatever you want is gone now," says Martinson. "Companies want to minimize their environmental impacts as much as possible." 
In 2019, Martinson founded BioLogic, a sister company to AJM, whose goal is to solve environmental challenges with technology.
And Martinson continues to volunteer his time to research rattlesnakes in Southern Alberta. He presents "snake talks" in elementary and junior high schools in the region, bringing along one of his two pet ball pythons to help students get over their fear. 
"By sharing information with these kids, they learn the value protecting these snakes has on entire ecosystems," he says.  — Karin Olafson, Avenue Magazine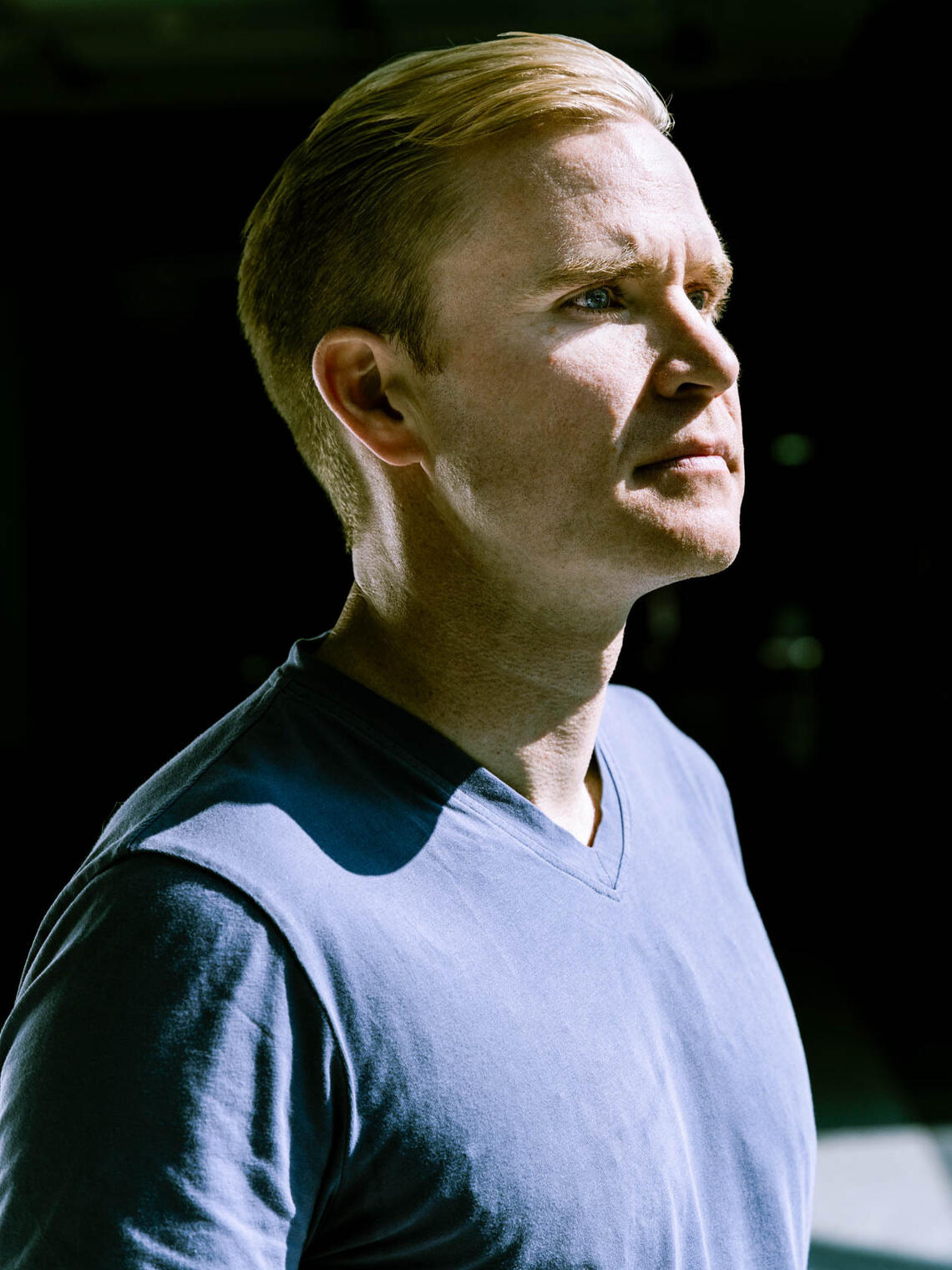 Avenue Magazine
MY GOAL IS TO BE A GOOD STEWARD OF THE ENVIRONMENT. THE HARDEST LESSON I'VE LEARNED IS THAT WE'RE NOT GOING TO BE PERFECT, BUT I'M GOING TO DO THE BEST I CAN IN HELPING COMPANIES AND SOCIETY GET TO THAT POINT.
Adam Martinson, MEDes'09, MBA'14
2023 Top 40 Under 40 Honouree
Renee B. Matsalla, BComm'13, BA'13
Co-founder, Tacit Edge Product Leadership
Renee Matsalla admits it can be difficult to explain what "product management" is. Essentially, it's guiding the teams that build and bring products to market.
"They're really at the heart of innovation and growth in a company," says Matsalla, BComm'13, BA'13. 
She entered the field of product management after studying marketing, working in mobile gaming in Berlin and then landing at Calgary-based tech company, Benevity. Now, Matsalla is helping to diversify the field through Tacit Edge, a startup she co-founded in 2021 that offers a 12-week, applied micro-credential course, delivered in partnership with SAIT, that has become the global standard for equitable product management education. 
Until recently, standardized paths to product management didn't really exist, and that ambiguity bred inequity. Matsalla's students include people familiar with tech, those transitioning to tech and anyone in between. In just two years, Tacit Edge has made great strides, graduating the first cohorts of balanced BIPOC and female-identifying product leaders; training more than 1,600 people from more than 120 different organizations, including the New York Federal Reserve and the London Stock Exchange; and placing graduates at the likes of Microsoft, Deloitte Digital and Shopify.
Through partnerships with Alberta Innovates and Platform Calgary, hundreds of Albertans have enrolled in Tacit Edge free of charge. Graduates have a 73-per cent hire rate; more than 56 per cent are women and 72 per cent are people of colour. 
"We also have events, free online programs, programs for entrepreneurs, corporate programs, and content-licensing programs that are supported by Alberta Innovates and have scaled our reach." says Matsalla.
With the yearly salary for graduates averaging $93,000, and the program having produced three startups so far, Tacit Edge contributes to the innovation ecosystem in Calgary with educated talent and equitable access to career opportunities.
"Change is not as hard as it seems," Matsalla says. "It just needs to be a bit more thoughtful." — Tsering Asha, Avenue Magazine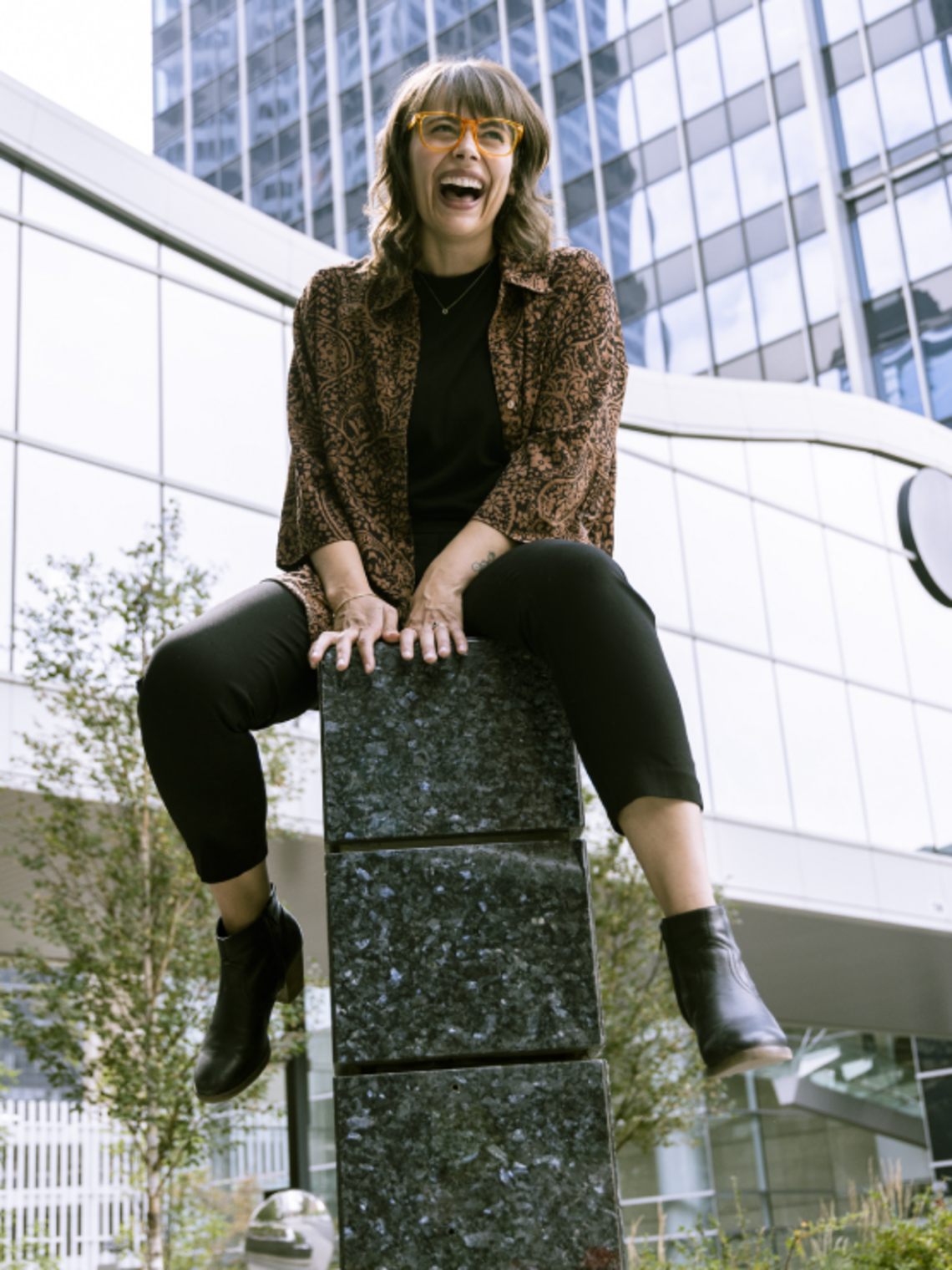 Avenue Magazine
THE ADVICE I'D GIVE TO MY YOUNGER SELF IS, IF YOU HIT A GLASS CEILING, JUST BUILD YOUR OWN HOUSE.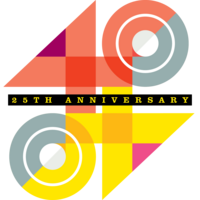 Renee B. Matsalla, BComm'13, BA'13
2023 Top 40 Under 40 Honouree
Dr. Husein Moloo, MD'13, PGME'15
CEO and Co-Founder, PurposeMed
Right this minute, somewhere in Canada, someone is seeking medical care in a hospital emergency room because they couldn't access appropriate care anywhere else. Dr. Husein Moloo is trying to change that.
In 2019, while working as a hospital physician for Alberta Health Services, Moloo, MD'13, PGME'15, co-founded PurposeMed Inc., a virtual-care company that provides specialized medical care for underserved communities. PurposeMed operates three services: Freddie, which delivers HIV-prevention medication (PrEP) to LGBTQ2S+ Canadians; Frida, which provides diagnosis and treatment for attention-deficit hyperactivity disorder; and Foria, a virtual-care service for transgender, non-binary and gender-diverse Canadians.
In 2021, PurposeMed provided care to about 1,000 patients a month. That figure rose to more than 10,000 in 2023. The company now has 200 full-time employees. This growth led Kitchener, Ont.-based accelerator Communitech to declare PurposeMed a top tech performer, with the potential of achieving $1 billion in revenue.
PurposeMed is the latest in a string of successful business ventures from the born-and-raised Calgarian. As a high-school student, Moloo and his father launched a company selling burnable CDs. After reaching $500 million in sales, they licensed the technology to another company in 2007 and founded Highpoint Developments, a real-estate development company. Moloo remains the CEO at Highpoint.
Moloo decided to pursue medicine when his brother developed leukemia as a child.
"I saw how physicians treated him and I wanted to have that effect on other folks," he says. He has since stepped away from clinical care to focus on PurposeMed, which provides a different kind of satisfaction. "When we get patient reviews saying how we've changed someone's life, that really shows that what we're doing matters," Moloo says.  — Christina Frangou, Avenue Magazine
Avenue Magazine
THE FRONT DOOR TO OUR HEALTH CARE SYSTEM IS NOT THE SAME FOR EVERYONE.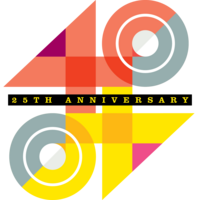 Dr. Husein Moloo, MD'13, PGME'15
2023 Top 40 Under 40 Honouree
Executive Director, Maud Collective; Project Manager, Urban and Community Systems, City of Calgary
Behind successful communities is a process called placemaking, which Kathryn Pearce describes as "fostering connections between people and place by reinforcing public life in the public realm."
Pearce, MArch'11, was passionate about placemaking long before she was familiar with the term, and has since used that passion to invigorate various projects in her roles with The City of Calgary and Maud Collective, a company she founded that creates activations using art and technology.
According to Pearce, placemaking is all about, "strengthening community ties and making special places that people who live there can feel comfortable in and enjoy using."
Sometimes, it can mean jazzing up a drab area with public art. Other times, it can mean adding accessibility measures, like bump outs, to separate people from traffic. It can mean installing Astroturf for safer playing spaces, or benches, inviting people to linger.
During COVID-19, when indoor in-person interactions were limited, Pearce adapted her work with Maud Collective by creating the Northern Reflections Augmented Reality Art Walk, an exhibition of painted windows that used AR to animate the art by viewing it through an app. The exhibition allowed people to enjoy public spaces while adhering to social distancing.
One of the best aspects of placemaking, according to Pearce, is the snowball effect. When people occupy a space that they love, they're more likely to take care of it. After she and her husband completed a mural on the Tigerstedt block at the top of Centre Street in Crescent Heights, she noticed property managers sprucing up their buildings. Tenants hung flower baskets from their balconies and a community fridge made its debut.
"It started out as a painting, but a bigger community feel came out of it, and that's what it's really all about," she says.  — Kendall Bistretzan, Avenue Magazine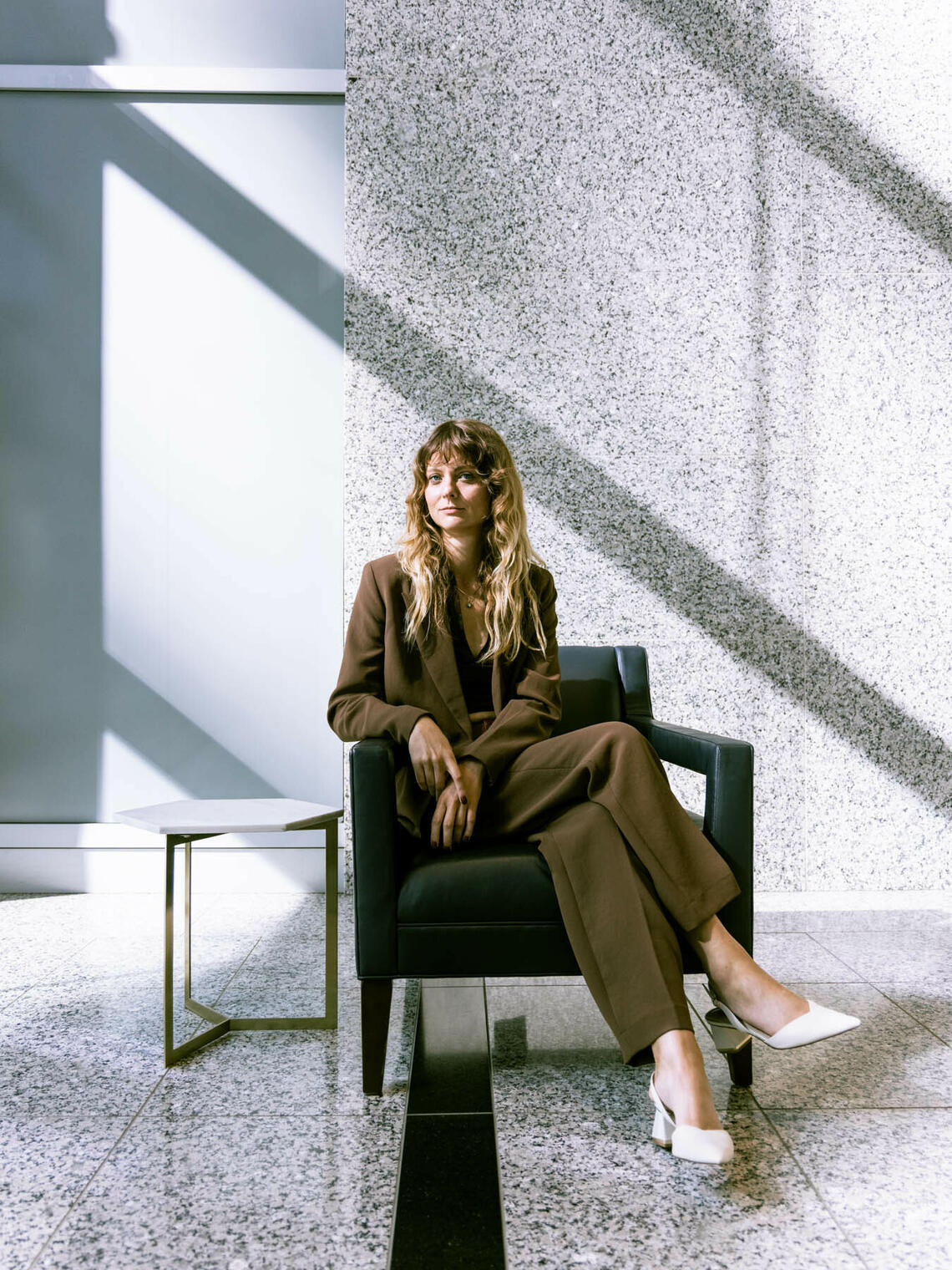 Avenue Magazine
SMALL EFFORTS EVERY DAY EVENTUALLY LEAD TO LONG-TERM SUCCESS.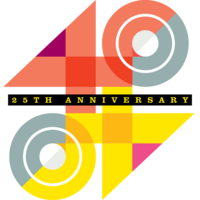 Kathryn Pearce, MArch'11
2023 Top 40 Under 40 Honouree
Artistic Director, Madhuban Performing Arts; Senior Communications Officer, CBC
At last February's Chinook Blast, a street festival designed to bring vibrancy to Calgary's downtown core in mid-winter, Ishita Singla, BComm'16, watched as spectators climbed up light poles to see her performers dance on Stephen Avenue. She still gets goosebumps thinking about the numbers who gathered in the cold to support Madhuban Performing Arts, a non-profit organization she founded in 2016 as a safe space for South Asian musicians and dancers.  
The idea for Madhuban and what it represents stems from Singla's childhood experiences as a newcomer. Her family moved to Canada from India when she was 11 and Singla was bullied because of her culture.
"I ended up using dance as a mechanism to communicate what I was feeling," Singla says. "I found that it was helping me connect with people."
At age 23, the self-taught dancer started Madhuban so other South Asian artists didn't have to experience the alienation that she experienced. Madhuban now includes more than 40 artists and has given more than 200 live performances for more than 80 organizations. 
A few years ago, Singla got a call from Singapore asking her to choreograph a flash mob to promote a song for the Bollywood adventure-comedy, The Extraordinary Journey of the Fakir. The video was filmed in Calgary with local dancers and now has more than 275,000 views on YouTube. 
Singla additionally works full-time at the CBC as a senior communications officer, where she started the Asian Changemakers campaign, which profiles Asians and South Asians who are breaking barriers in the community. She's also a founding member of The Sifarish Network, a South Asian professional networking association. For all these community contributions, she received the Queen Elizabeth II's Platinum Jubilee Medal in 2022.
Though Singla has ambitions for Madhuban to tour, she's touched by feedback she received at Chinook Blast from a newcomer group: they told her they felt like they were at home. — Julie-Anne Cleyn, Avenue Magazine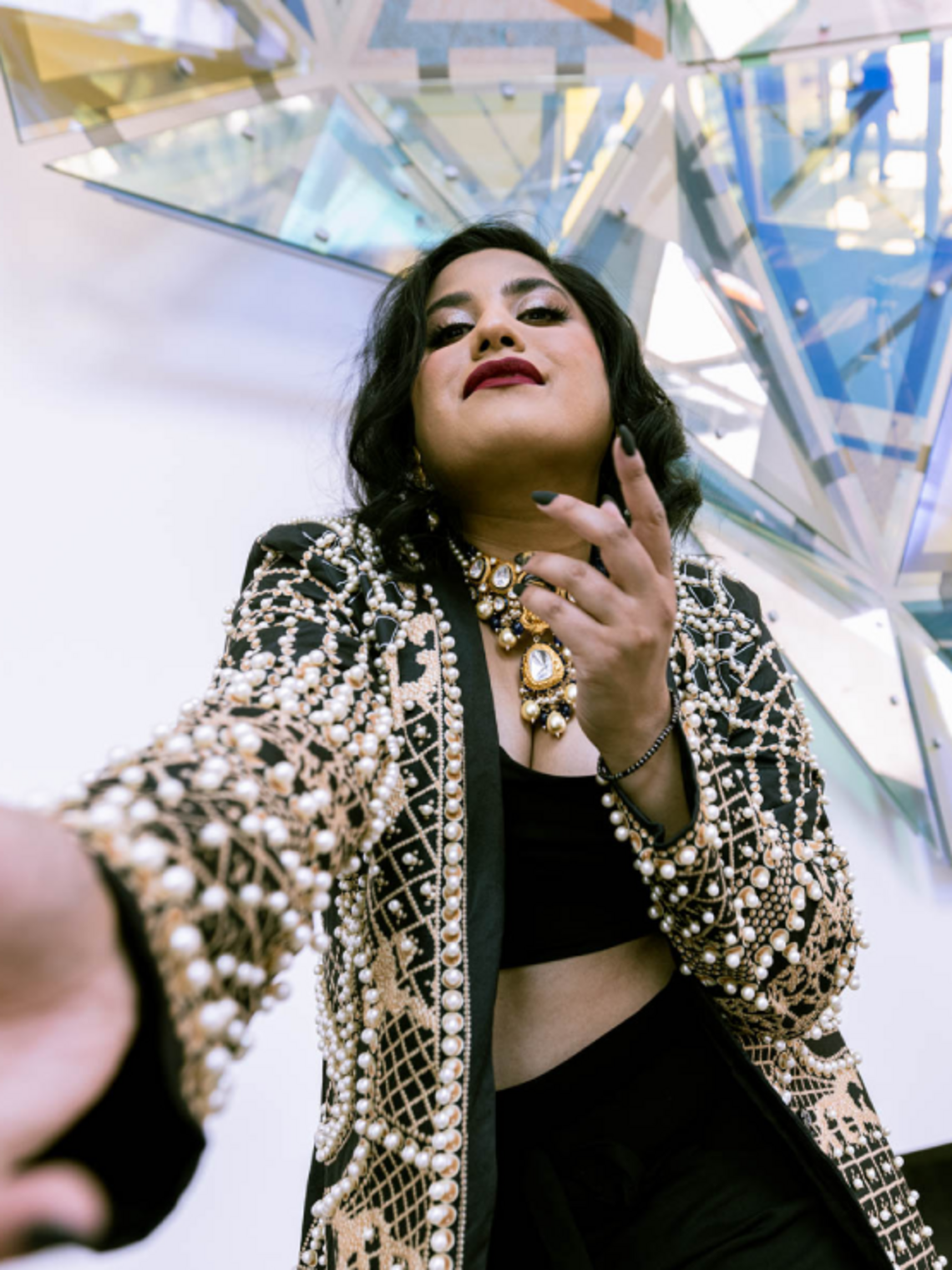 Avenue Magazine
MY PLACE AS A LEADER ISN'T AT THE FRONT OF THE GROUP... IT'S AT THE BACK, TO PUSH MY TEAM FORWARD.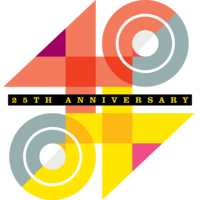 Ishita Singla, BComm'16
2023 Top 40 Under 40 Honouree
Andrea Marie Urquhart, LLB'10
Lawyer and Partner, Roulston Urquhart Criminal Defence
A partner with the Roulston Urquhart Criminal Defence firm, the biggest all-female defence law firm in Calgary and one of the premier criminal law boutiques in Alberta, Andrea Urquhart has served as counsel on some of the most high-profile criminal cases of the last decade.  
"I work with so many talented women barristers," she says. "We're fierce advocates."
Urquhart is the first to tell you that some of her biggest life lessons occurred pre-law school, during her brief stint as a welfare income support worker, with a clientele that included addicts and those involved in sex work.
"My eyes were opened to people living that life," she says. "I've always been able to have conversations with people who haven't lived the same life as me."
Prior to making the Dean's List upon graduation from the University of Calgary's Faculty of Law, Urquhart volunteered with Student Legal Assistance, a non-profit organization whose objective is to provide access to legal assistance for those who would otherwise not qualify. In 2010, she received the Provincial Court Judges Award for her work there. 
In recent years, she has gained national prominence for cases such as one in which she argued successfully for a client whose Charter rights were infringed. She continually strives to educate others on the importance of legal representation for all — something she believes is vital to living in a democracy.
"My role is critical in holding the state accountable," she says. "And I can play a big role in getting people the help they need."
Though she spends her days in the courtroom, Urquhart is just as proud of her accomplishments as a parent as she is of her work as a tough litigator. 
"Despite the demands of my work, I'm always there for my kids," she says. — Valerie Fortney, Avenue Magazine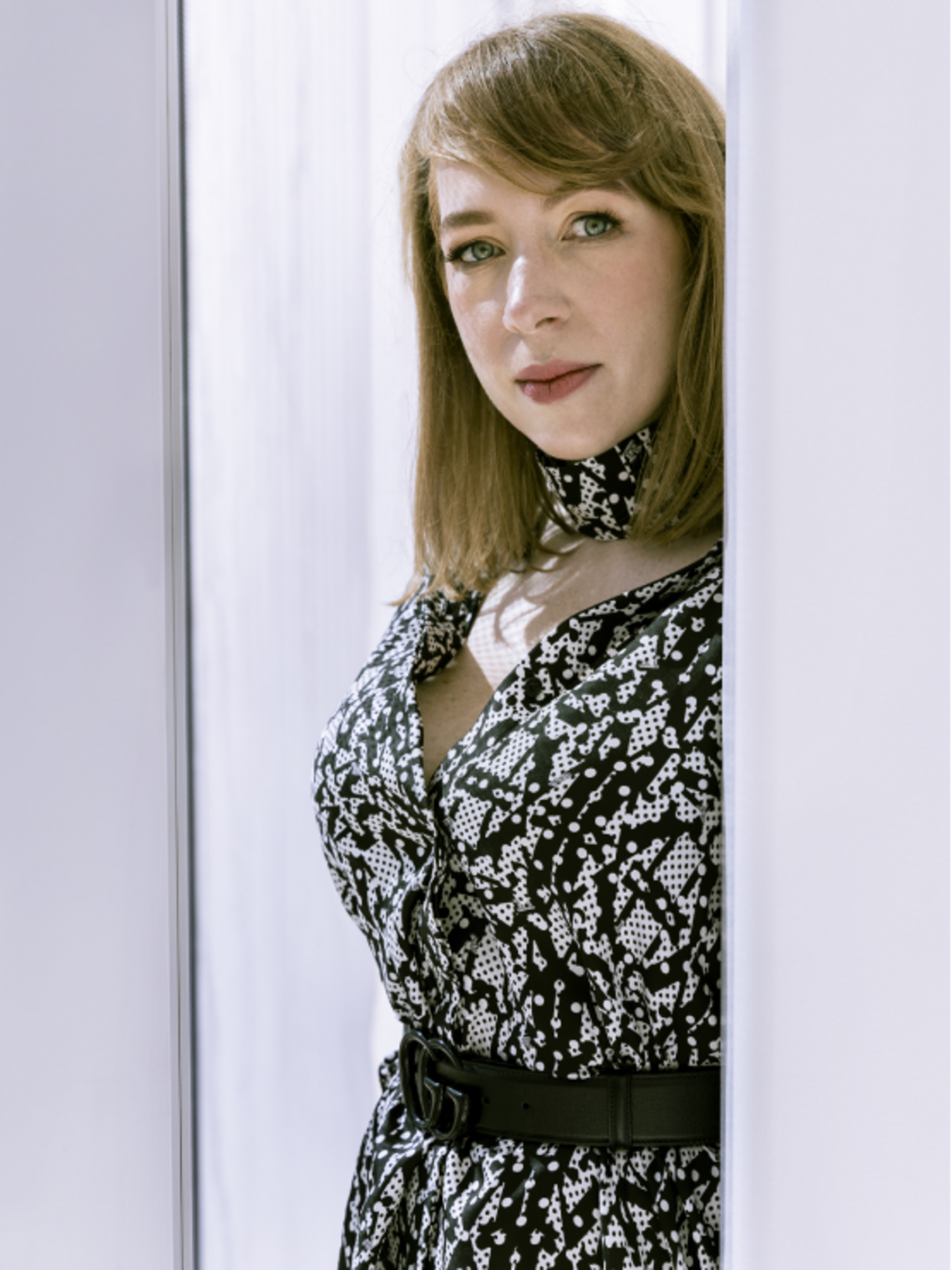 Avenue Magazine
PEOPLE'S STORIES, AND THE THINGS THAT HAPPEN INSIDE A COURTROOM, ARE WHAT DRIVES ME.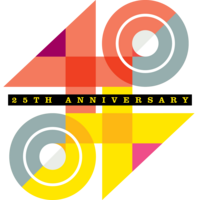 Andrea Marie Urquhart, LLB'10
2023 Top 40 Under 40 Honouree
Founder and Psychologist, Being Human Club
Being human can be messy and imperfect, but it's something Ashley Wanamaker welcomes at her Being Human Club psychology practice.
Wanamaker founded Being Human Club in 2021, along with co-founders and fellow UCalgary alumni Carrie Le, MC'17, and Megan Kontrimas, MC'19, during the COVID-19 pandemic, a time when many were struggling with mental health and seeking support. The first feminist and trauma-informed mental-health space of its kind in Calgary, Being Human Club focuses on inclusivity, and providing space and understanding for complex trauma that traditional practices within psychology may not address. 
A registered psychologist, Wanamaker focuses on areas of anxiety, depression, grief and eating disorders. She is one of the few psychologists in Calgary treating eating disorders, which have one of the highest mortality rates for mental illnesses.     
With Being Human Club, Wanamaker isn't just providing mental-health services, she's also aiming to create a safe space that destigmatizes the act of seeking support and helps create a view of therapy as a "collective act of maintaining overall health and well-being." The clinic sells merchandise to fund therapy for those who can't afford services, and participates in ongoing anti-racism work with Inclusive Canada. It also collects donations for Walls Down Collective Calgary, a grassroots organization that addresses hunger and social issues on the ground level.  
Wanamaker has also expanded her psychology practice into the social-media realm, sharing mental health information and resources with her more than 50,000 followers on TikTok. It's something she's somewhat self-deprecating about, but shows that her intersectional, feminist, trauma-informed approach resonates beyond what she's doing at the clinic in downtown Calgary. 
"I've gotten comfortable being uncomfortable, and Being Human Club wouldn't be the same without that," she says — Deaniell Cordero, Avenue Magazine
Avenue Magazine
IT FEELS REALLY IMPORTANT FOR CALGARY TO HAVE AN INTERSECTIONAL, FEMINIST, TRAUMA-INFORMED SPACE.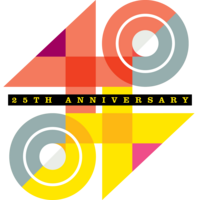 Ashley Wanamaker, MC'17
2023 Top 40 Under 40 Honouree
Dr. Steven Yip, PGME'17, MD
Medical Oncologist, Tom Baker Cancer Centre; Clinical Associate Professor, 
Department of Oncology, Cumming School of Medicine, University of Calgary
As a teenager, Dr. Steven Yip, PGME'17, MD, saw how his mother, a nurse, cared for his grandparents as they were dying from cancer. She brought them comfort in the darkest moments. He knew then, he wanted to follow in her footsteps.
Today, Dr. Yip is a medical oncologist working to improve access to cutting-edge, molecular testing for cancer in Alberta.
He leads a program called POET (Precision Oncology and Experimental Therapeutics), which has connected more than 1,000 patients with advanced cancers to molecular testing to learn more about their disease. Through POET, Yip has expanded genetic testing to more patients and their families, and brought an innovative prostate cancer imaging program (PSMA PET/CT) to Alberta. Those test results help identify the best treatment plan for each patient.
"I'm not directly seeing every patient, but I can improve access to testing and help guide clinicians who are going to be treating those patients," he says.
Dr. Yip is especially driven to improve care for Indigenous communities and people residing in rural areas. In 2019, he helped create the first telehealth cancer clinic for patients who live far from a cancer centre. During the pandemic, these telehealth resources became more readily available to all cancer patients. Today, he is co-chair of the Alberta Prostate Cancer Research Initiative, helping accelerate research ideas from the laboratory to the clinic for patients facing prostate cancer. 
When he's not at work, he's often on his bike — for fun, or training for the next Enbridge Tour Alberta For Cancer. And he expects exciting things ahead with the opening of the Arthur J.E. Child Comprehensive Cancer Centre — an important step on the way to making precision oncology available to all patients with advanced cancer. 
One day, he hopes, "it will be accepted as the standard of care for everybody." — Christina Frangou, Avenue Magazine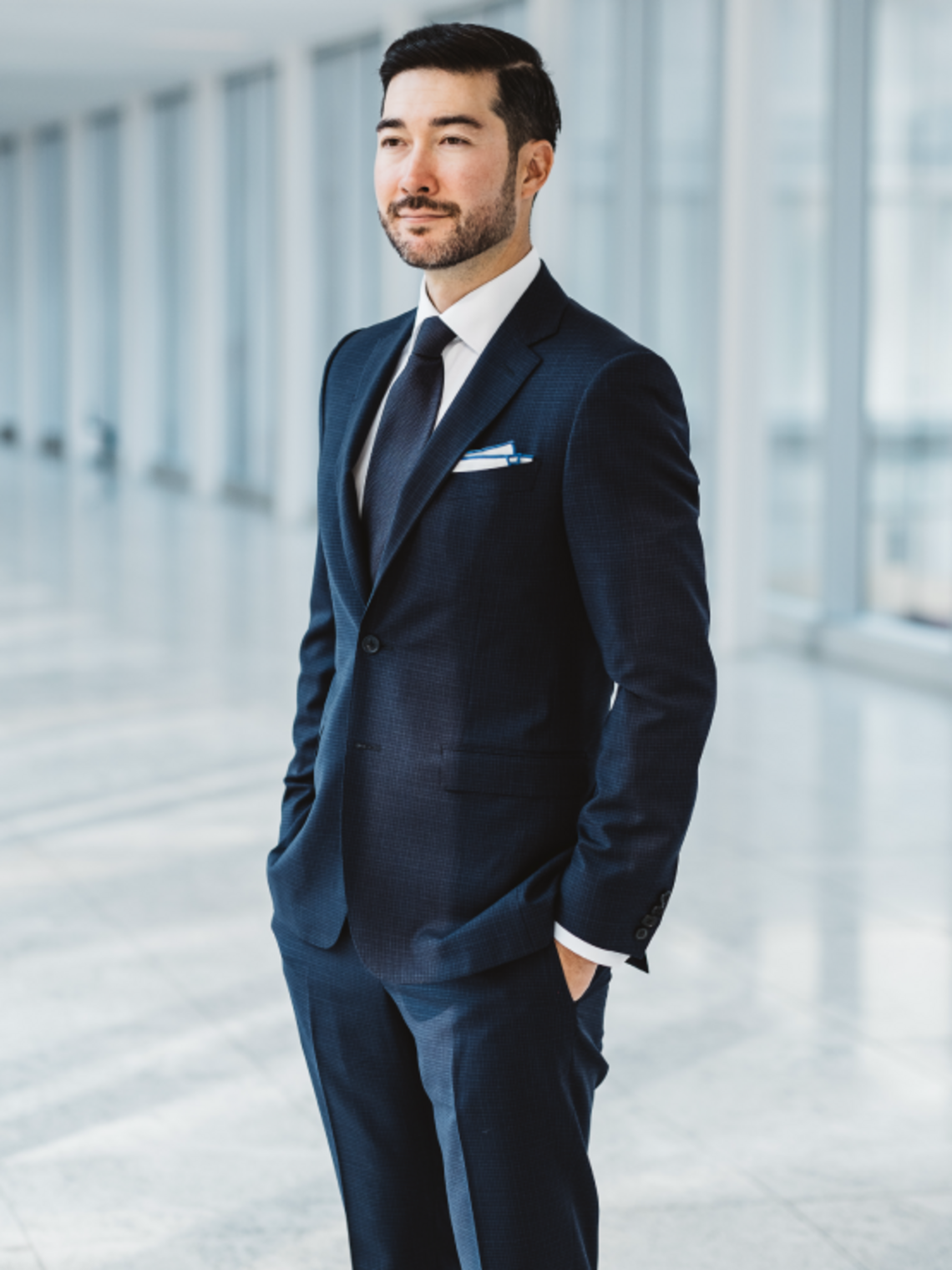 Avenue Magazine
OUR TEAM IN CALGARY SERVES AS A GREAT BEACON OF HOPE. WE'RE AT A WORLD-CLASS LEVEL, ESPECIALLY IN PRECISION ONCOLOGY.
Dr. Steven Yip, MD
2023 Top 40 Under 40 Honouree
Profile Information and Photos Courtesy Avenue Magazine.
Meet the entire 2023 cohort of Top 40 Under 40 Honourees at avenuecalgary.com!
To nominate someone for 2024 be sure to visit: top40under40.com 
Avenue's Top 40 Under 40 News at UCalgary