Date: June 19, 2023 
Time: 12 to 1 p.m., MT 
Location: Zoom Webinar 
You've been asked to apply for a credit card — from a commercial, your parents or even from a salesperson in the aisle of your favourite grocery store. But what is credit in the first place? And how do you understand and use it in a way to improve, rather than harm, your finances?  
In this webinar, learn about the credit bureaus, your credit score — and, more importantly, your credit history — and the ways in which you can manage and build your credit. 
The Credit Counselling Society is a non-profit organization that has helped Canadians find solutions to their money issues for more than 25 years by offering free and confidential credit, debt and budget counselling.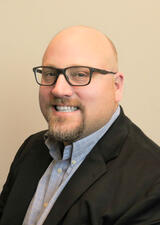 Mark Kalinowski, AFCC, financial educator (he/him)
Mark is a personal finance nerd. His interest grew when working at a bank call centre and he read the David Chilton book, The Wealthy Barber. Although he had taken courses on investing and insurance, Mark found out that selling was not for him. He prefers working at the Credit Counselling Society where, instead, he gets to help people solve their money problems and talk personal finance.  
Phillip Han, BComm'20 (he/him)
Phillip is passionate about using technology to drive growth and operational efficiency in business environments, as well as motivating others. In both his personal and professional life, he excels in team-oriented activity as an avid sports fan and competitive athlete. In his former role at Neo Financial, Phillip was key in launching and scaling Neo's rewards and loyalty platform.   
Financial Foundations: Building a Strong Financial Future    
Zoom Webinar 
Having a solid plan for your hard-earned money can give you greater control over your finances, which allows you to save for the things you truly want. This webinar will empower you with the knowledge and tools you need to effectively manage your personal finances and make smart investment decisions. You'll discover practical tips and strategies for budgeting, saving and investing, and we'll also delve into the importance of setting financial goals and creating a plan to achieve them.  
Whether you're just starting out in your career or already on your way towards your dream job, this session will provide you with the guidance you need to take control of your finances and build a strong financial future.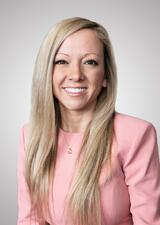 Kalee Boisvert, BComm'07, MBA'18, financial advisor (she/her)
Kalee has been in the financial industry for more than 15 years, but her love of money started very young. Growing up in a single-parent household, she watched her mom struggle with finances and wished there was something she could do to help. Now, her passion to create new possibilities in people's lives by showing them the ropes when it comes to money. She's here to spark healthy and positive conversations around wealth and investment and help create a world where nobody is limited by their financial situation.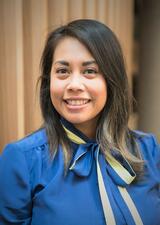 Pam Aranas, associate director, Development and Alumni Engagement, Haskayne School of Business, University of Calgary (she/they)
Pam has a built a successful 15-plus year career in higher-education advancement, focusing primarily on alumni engagement, fund development, stakeholder relations and strategic program design. This work has brought her to Alberta's three largest post-secondary institutions: the University of Alberta, the Southern Alberta Institute of Technology (SAIT), and, most recently, UCalgary. Pam also currently serves on the District VIII Cabinet for the Council for Advancement and Support of Education (CASE).   
Alumni programs are made possible through the generous support of UCalgary Alumni Association partners TD Insurance and Manulife.