Vicki Adams Willis, BFA'72
By Deb Cummings
You know the oft-quoted MBA study about the merits of blocking out your life in five-year plans and the power of writing down all your goals? Remember the evidence that three per cent of those who committed their goals to paper earned, on average, 10 times as much as the other 97 per cent of the class — combined? From Lululemon posters to university T-shirts — you can find umpteen messages about those lazy sods who don't write down their goals and how they tend to fail easier than the ones who have plans.
But then there are the outliers, such as Vicki Adams Willis, BFA'72, current founder-in-residence at Decidedly Jazz Danceworks (DJD) who was the company's original choreographer and then former artistic director for 30 years.
"Honestly, I did not plan my life; I have never been one to ruminate a great deal about the future," laughs this year's Arch Award recipient for Lifetime Achievement. "I've spent my life immersing myself in the moment and then enjoying each one of those moments."
A dancer since childhood (her mother, Alice Murdoch Adams, opened one of Calgary's first dance schools in 1927), Willis has spent her life in motion — dancing, teaching and choreographing — and is quick to point out her lack of planning is not to be confused with a lack of commitment. After all, the stunning Decidedly Jazz Dance Centre was more than a decade in the making — a partnership between DJD and the Kahanoff Foundation — before the 11-storey building on 12 Avenue S.E. opened. Rather, Willis describes her outlook as an "all or nothing approach . . . my life and career have just evolved, naturally, organically. But when I'm in, I tend to give it my all."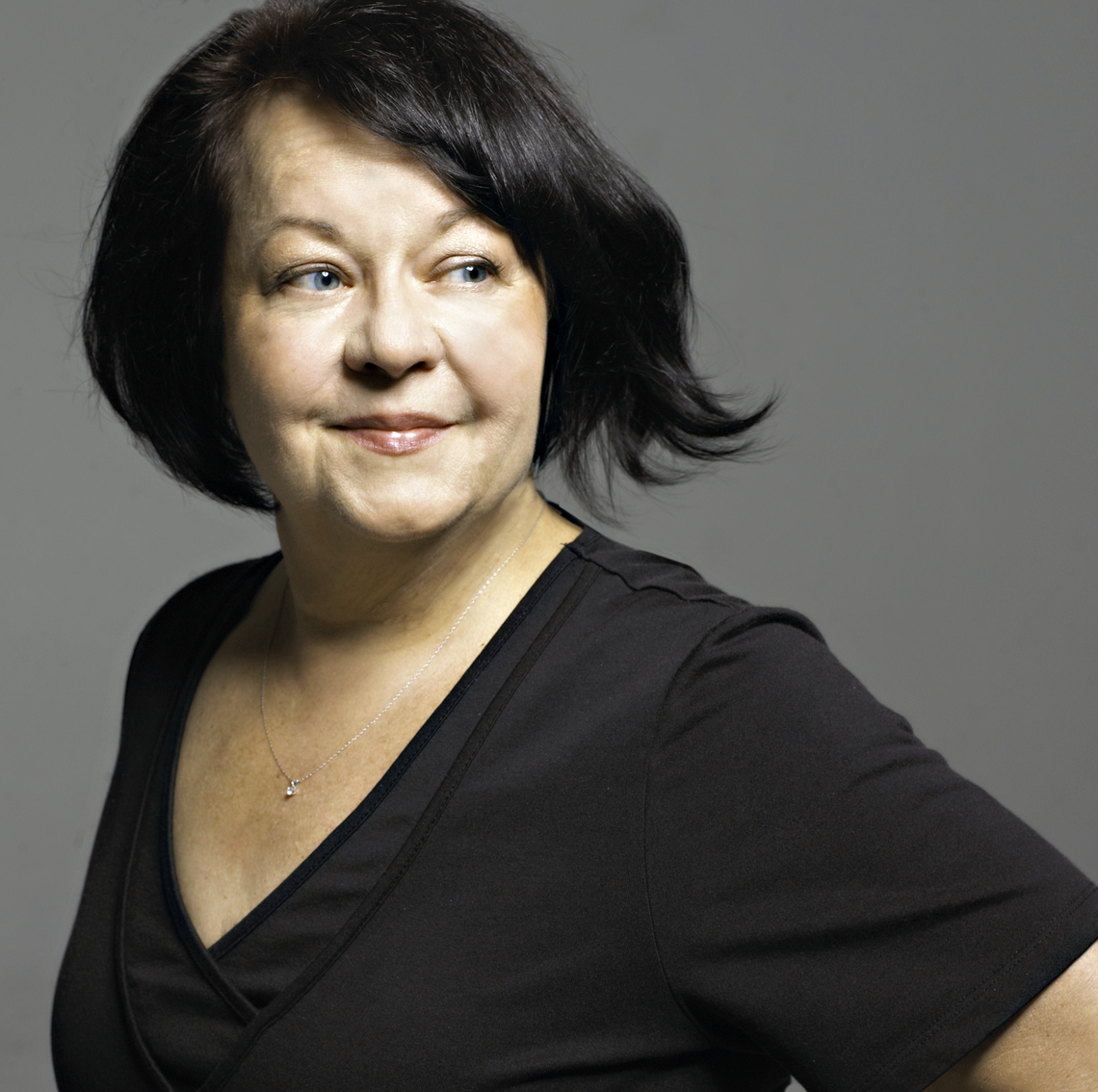 I've spent my life immersing myself in the moment and then enjoying each one of those moments.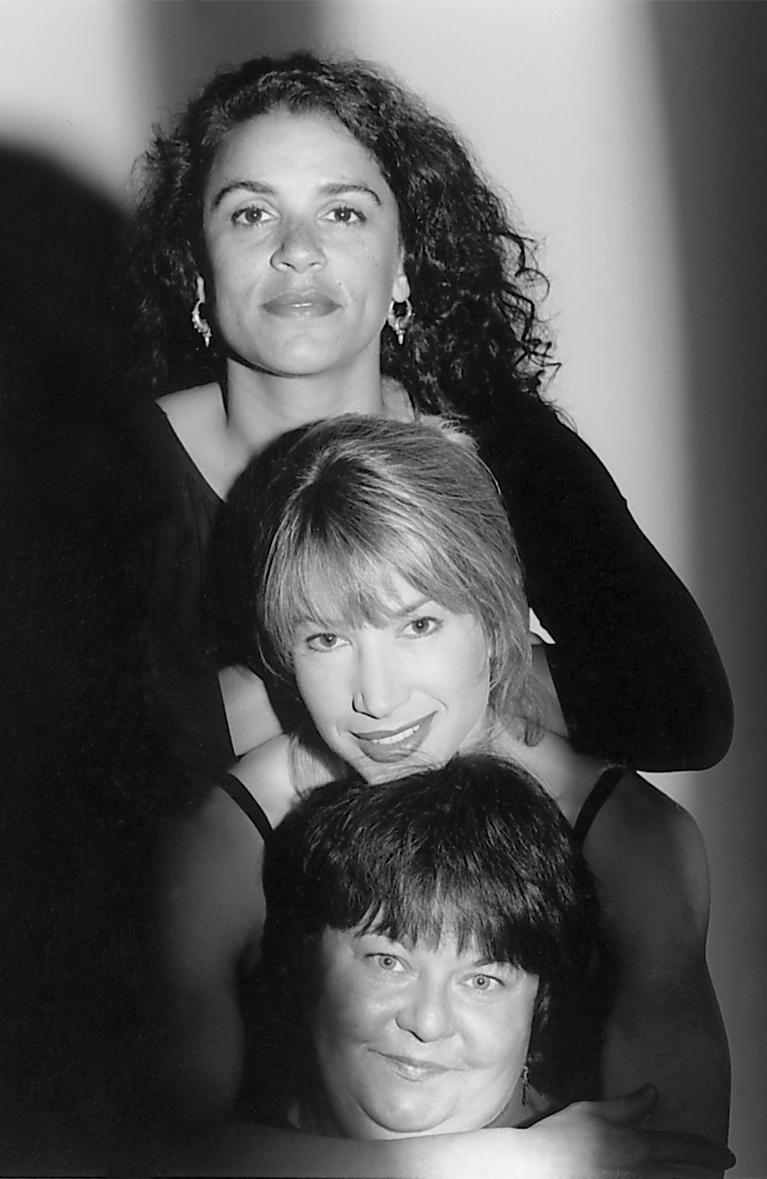 And giving Calgary her all has been critical for Willis. Sure, there was a sabbatical year and countless reconnaissance trips to world-class dance centres that included New York and London, but Willis has never strayed from Calgary, where she co-founded Canada's only full-time jazz dance company and school, with Michèle Moss, BEd'84, MA'07, and Hannah Stilwell, BA'85, in 1984.
From studying dance as a child under her aunt, Jean Simpson, Willis went on to major in drama at UCalgary, and worked as a teacher and choreographer with countless arts and educational organizations within the province, including the Calgary Stampede's Young Canadians program,  the Calgary Philharmonic Orchestra, Alberta Theatre Projects and so forth.
"Vicki has inspired thousands and thousands of school kids, teachers and adults to dance," writes Moss, an associate professor in UCalgary's Faculty of Arts. "She did that as well as helped place Calgary within an international community of dance."
Moss recalls how Willis urged her two DJD co-founders to visit countries in West Africa and the Caribbean, "to explore the magical ancestors of jazz."  These global influences were key in shaping DJD, which is now synonymous with diaspora research.
"Vicki's work has not just created a home for jazz dance in Calgary, but her work has helped change the very course of the art form, bringing jazz back to its rhythmic and historic roots," adds Moss.
In the early 1970s, Willis assisted Prof. Keith Burgess in nurturing the Programme of Dance within UCalgary's Drama department and out of that grew a new dance department in 1978 that included a comprehensive jazz dance program which Willis led until 1989.
Meanwhile, other opportunities were percolating within Willis's orbit. 
In 1987, DJD landed a massive grant, allowing it to hire 10 dancers for 10 months, plus an administrator, teachers and money enough to produce its first live show. This allowed DJD to move out of its basement studios at UCalgary to a space in Hillhurst that, over the years, led to its Mission-area studio and finally to its permanent home in the Beltline.
After a 54-year career, a powerhouse like Willis might be considering retirement. Not a chance. Her current title might be founder-in-residence, but her primary role these days is that of a teacher, mentor and advisor.
"Really," Willis quips, "it's whatever might come up that could benefit from the old gal's input."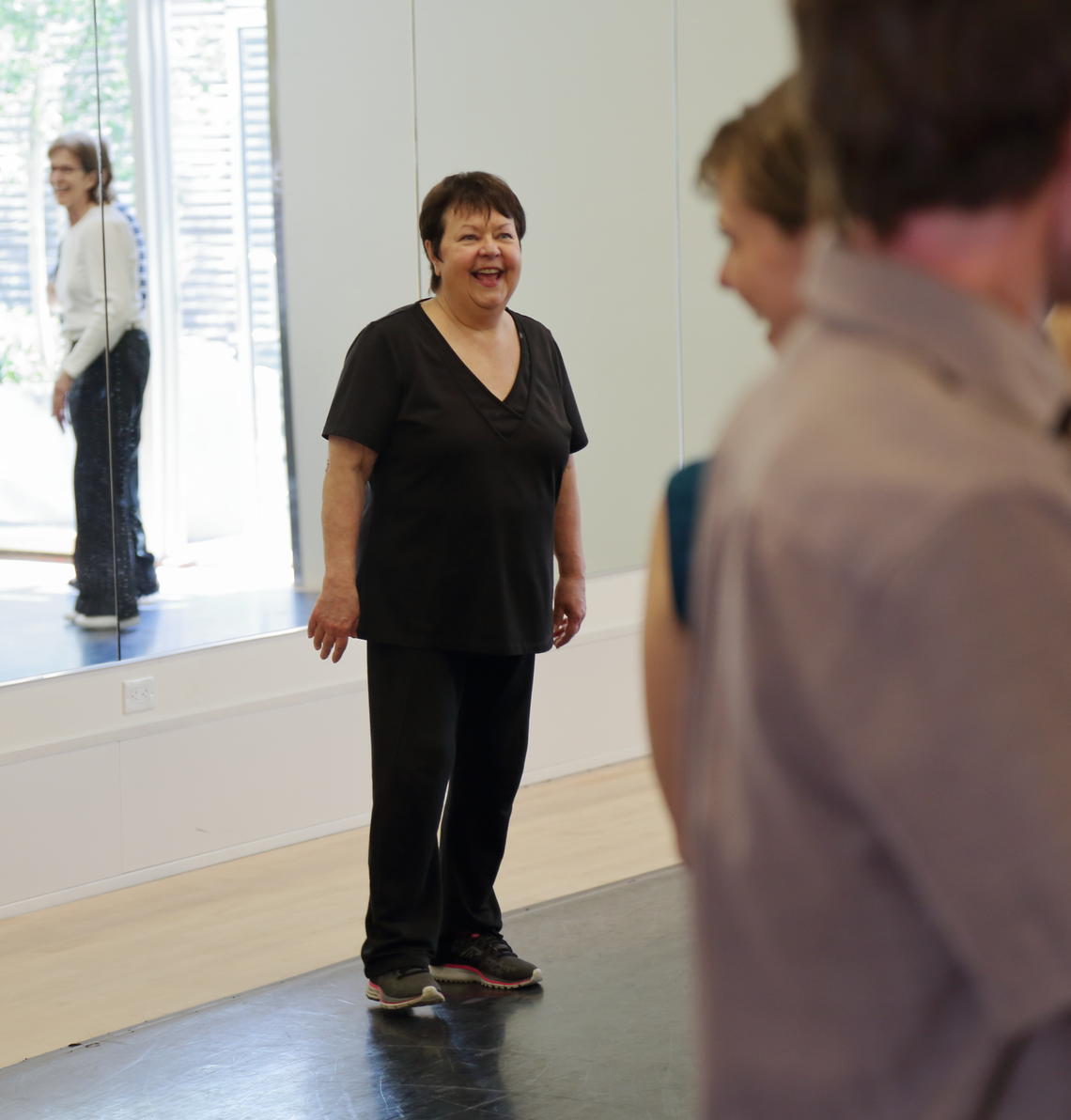 But, of all the dance forms — and Willis has trained in them all — why jazz?
"I was completely captivated by the rhythms and the music," she explains. "One of my teachers had a live drummer in class, and I found that intoxicating. The drums and the jazz music opened up a deep place in my being . . . I was hooked."
For Willis, that love has never waned — which is precisely why when UCalgary colleague Prof. Anne Flynn approached her in 2013 to start a dance program for patients with Parkinson's called Dancing Parkinson's YYC (DPYYC), Willis was in — all in.
"The Dancing Parkinson's YYC program has been my passion ever since," she says, fiercely. "It came at a perfect time because the role I was transitioning into was going to take me back to my teaching roots and this was a wonderful new teaching challenge that excited me.
"In DPYYC, we are always deeply moved whenever we see an individual completely escape into the movement and are temporarily, but gloriously freed from their challenged bodies. When we see a sudden surge of flow and energy from someone who had shuffled into the room but, for a moment, is striding across the room delighting in the music, or doing a little jig . . . it takes my breath away.
"To see these moments of personal expression arising out of their normally armoured and masked bodies is always deeply moving," Willis adds. "Of course, their situations are enormously challenging, but we see incredible possibilities."
This capacity to see moments of startling beauty, to find poignant responses to life, is the very essence of what Willis continues to seek.
Five-year plans? Forget it. Willis is all in. And always has been, every time.