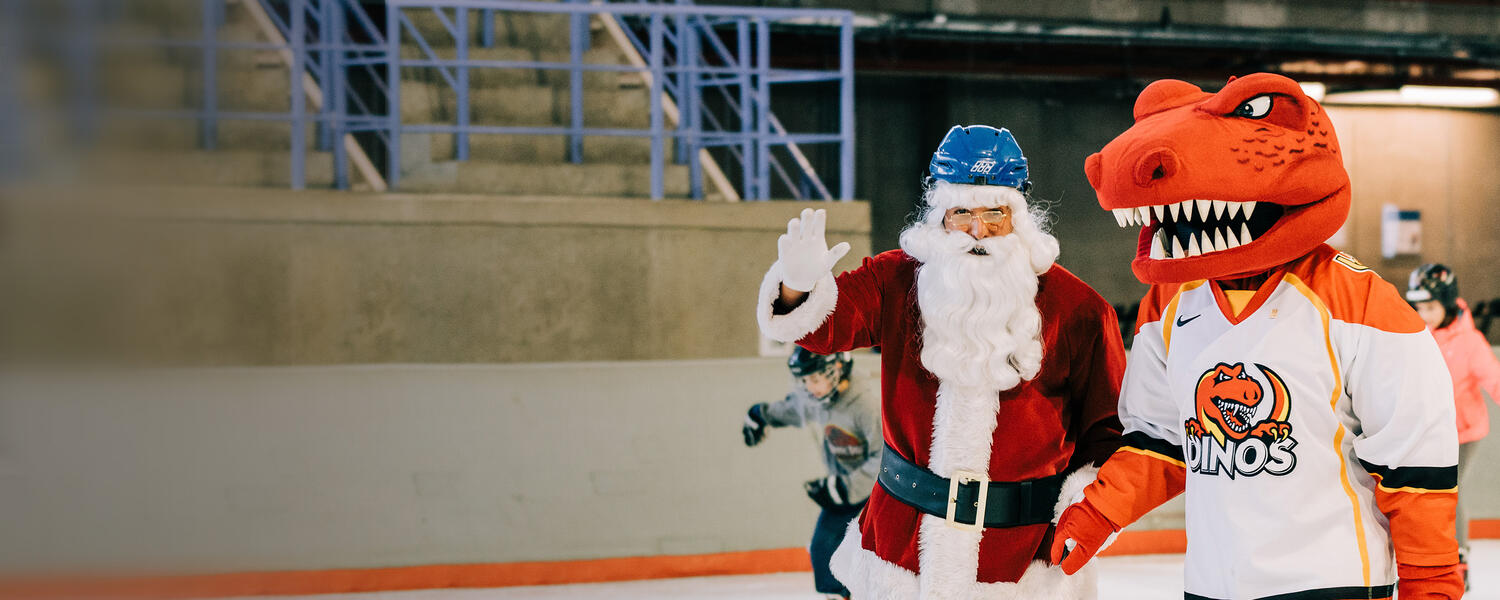 Skate with Santa
Date: Dec. 10
Time: 12 – 5 p.m.
Location: Olympic Oval
Cost: Free for UCalgary alumni with a non-perishable food donation for the SU Campus Food Bank   
Skate with Santa is back!   
Bring your whole family to this beloved UCalgary Alumni tradition to Skate with Santa on The Fastest Ice in the World™! 
Join Santa, and a few other special guests to glide around the Olympic Oval on the world-famous ice!  
You'll also get the chance to take your own photos with Santa as well as in our holiday photo booth, take a break at the craft station and indulge in hot chocolate and a mini cupcake to refuel before your next trip around the rink.   
Don't miss out on the fun!    
Note: we highly encourage everyone to bring their own skates and helmets; however, a limited number of rentals will be free for UCalgary grads and their family members. Helmets are mandatory for all skaters.  
Hot chocolate and cupcake quantities are limited.   
Non-perishable food items for the Students' Union Campus Food Bank will be accepted in lieu of a charge for admission for alumni and their families.  
The SU Campus Food Bank provides a seven-day emergency food-relief service for those in the UCalgary community experiencing food insecurity including students, staff, faculty and alumni.   
Not a UCalgary alum? No problem! You're still welcome to attend Skate with Santa. Check out the Olympic Oval's recreational skating guide for pricing information and more. 
Recreational public skating is part of Skate with Santa! You can seek out photos with your favourite characters or simply enjoy an afternoon of skating without Jack Frost nipping at your nose.
Alumni programs are made possible through the generous support of UCalgary Alumni Association Partners TD Insurance and Manulife.