Edie Adams is, by profession, a tool maker. As director of ergonomics with Microsoft, she creates physical tools to help our bodies and minds engage with the virtual world and to make our lives better. Her design innovations have been critically acclaimed, with some of the more than 140 U.S.-patented products resulting from her efforts included in the permanent collections of the Museum of Modern Art in New York, and the Chicago Athenaeum.
Adams, BSc'85, MEDes'90, is a true pioneer in the field of human-centred design. She established the need for ergonomics in the design of computer products at Microsoft more than 20 years ago. Through her groundbreaking work on the relationship between device design and human physiology, she was able to create mouse and keyboard designs that counteract repetitive stress injuries like carpal tunnel syndrome. Over the past two decades, Adams's design philosophy and ergonomic principles have become inherent in the culture of product design at Microsoft and, indeed, across the computer industry.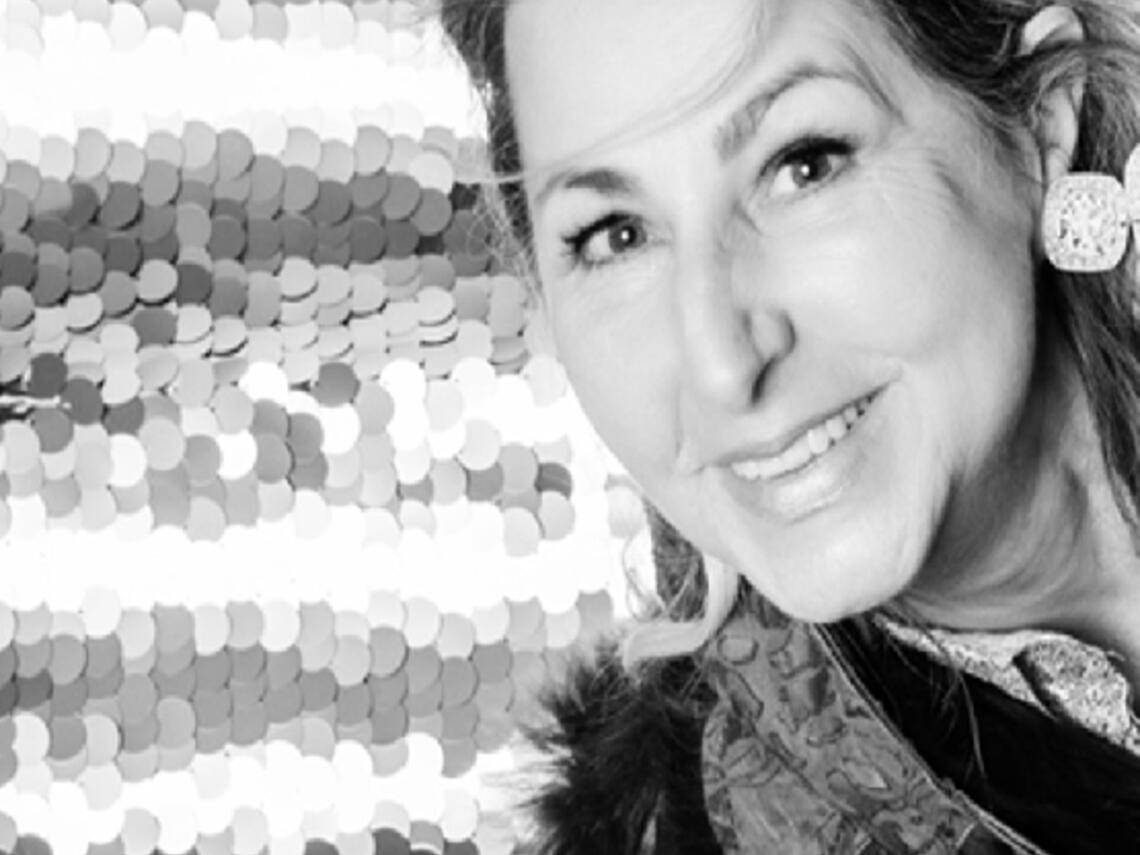 What I produce bears traces of my life and what I see everywhere.
- Behjat Sadr
Iranian painter, 1924 – 2009
Getting to know Edie Adams
Was there any particular moment that stands out for you about your time with the University of Calgary?
When the Olympics came to [Calgary] in 1988, a bunch of us from EVDS (Brad Howard, Neil McDonald, Keith Funk and me ( eeks — apologies if I am forgetting anyone!) constructed a scale model of the three ski-event mountains for the previous Olympics in Sarajevo, Calgary, and the next Olympics in Albertville. We built the model at the Olympic Plaza by City Hall, and, as we were carving foam and piling ice and shaping the ice, we talked nonstop with visitors. The warm weather really compromised the effect we envisioned, but we were utterly successful at being ambassadors for EVDS, U of C and Calgary.
What is your idea of perfect happiness?
My idea of happiness is a world of peace- , with everyone having good health, enough to eat and being free to express themselves without oppression. One phrase that captures this for me is, "May we all live believing in the equality of all that lives."
In my day-to-day life, perfect happiness manifests itself in a metta, a loving kindness meditation that I think of a blessing for others:.
May you be safe
May you be healthy
May you live free of fear
May you live life with ease
What is your greatest fear?
That I am not free of cancer. Every 90 days, when I go for my oncology check-in, I think:  – what if this time it comes back?
What is the trait you most deplore in yourself?
Overplanning. It's possible I consider too many contingencies, too many what-if scenarios, and always have a plan B, C, D, etc.
What is the trait you most deplore in others?
Being controlling of others.
What is your greatest extravagance?
Some people (that know me quite well) would say that most of what I do is extravagant, or at least unusually deliberate and indulgent. I am a bit of an aesthete.
What do you consider the most overrated virtue?
Moderation. I tend to go all-in.
What do you most dislike about your appearance?
Life is too short and physical appearance too changeable to waste time thinking about it.
Which words or phrases do you most overuse? 
Excellent! (Too judgy.) OK. (Let's get on with it.)
When and where were you happiest?
I am happiest in the sun, outside, at a rocky shore during low tide. Also, looking at art, learning about art, and experiencing deep connections to others through art.
Which talent would you most like to have?
Dance/movement.
If you could change one thing about yourself, what would it be?
I would more quickly recognize  and move past fear, shame and self-doubt.
What do you consider your greatest achievement?
I completely recovered from a metastasized cancer and treatment.
If you were to die and come back as a person or a thing, what would it be?
A baby crow in a crow family.
Where would you most like to live?
I would like to live in an architect house (good light, excellent flow, all of one expression), with lots of trees, close to salt water, as part of a diverse neighbourhood, close to good coffee and a farmer's market.  — … oh, wait, that's where I live now—!
What is your most treasured possession? 
What matters most cannot be possessed. All things are impermanent —  panta rei [everything flows].
What is your greatest regret?
I didn't arrange a trip with my grandma and grandpa to visit the place where they grew up. I never made time for it and never made it happen.