The World Uncorked — Exploring Wine, Food and Opinions
A brief recap of UCalgary Alumni's pairings event at Donna Mac 
Last month, UCalgary Alumni and one of Calgary's top new restaurants, Donna Mac, played host to an unusual — dare we say, "experimental" — dining experience.

Dubbed "a culinary adventure around the world," more than 60 guests were treated to an exclusive menu that not only paired libations and food from three countries (that would be too predictable!), but spliced each dish with short chats given by alumni experts who know a thing or two about each region.
Here's how the playful evening rolled out: Argentina was covered by Todd Hirsch, MA'93, VP and chief economist at ATB Financial; Canada received the spotlight from Centre for Newcomers CEO and 2017 Arch Award recipient Anila Lee Yuen, BSc'06; and Caroline Saunders,  career diplomat with Calgary's British Consulate, highlighted Britain. Finally, tying these journeys together with eclectic beverages was local sommelier Jesse Willis.
The evening began with a glass of Bodega Colomé Torrontés from the world's highest vineyard (at 3,100 metres in northern Argentina) that — surprise, surprise — was not a malbec. Hirsch began his talk with a factoid: in 1914, the British department store Harrods decided to test markets outside of London. Of all the places in the world to open another store, they chose Buenos Aires. At the time, this was where all the players were moving. Yet, 100 years later, Argentina has grossly underperformed as a nation. Why?
Although Hirsch, in his usual eloquent style, gave the audience umpteen reasons, he said it boils down to three main factors: Argentina's failure to build strong institutions (from banking to its justice system); its failure to protect democratic and political systems that has, in turn, made it vulnerable to charisma and cult personalities; and its failure to be an open-trading country with a healthy economy, which has meant it's never been a magnet for foreign investment.
Having set the stage, Hirsch's themes — the significance of honest governments and the importance of protecting vital institutions — continued to run throughout the lively evening.
We all know that food-and-wine pairings can make people crazy. But none of those complicated charts, classifications and materials that too many of us have had to memorize appeared. Sure, Willis shared his robust knowledge of characteristics like body, tannins and pH throughout the evening, but never did he slide into those byzantine pairing guidelines. The same held true for the evening's other speakers, who were never obsessively analytical.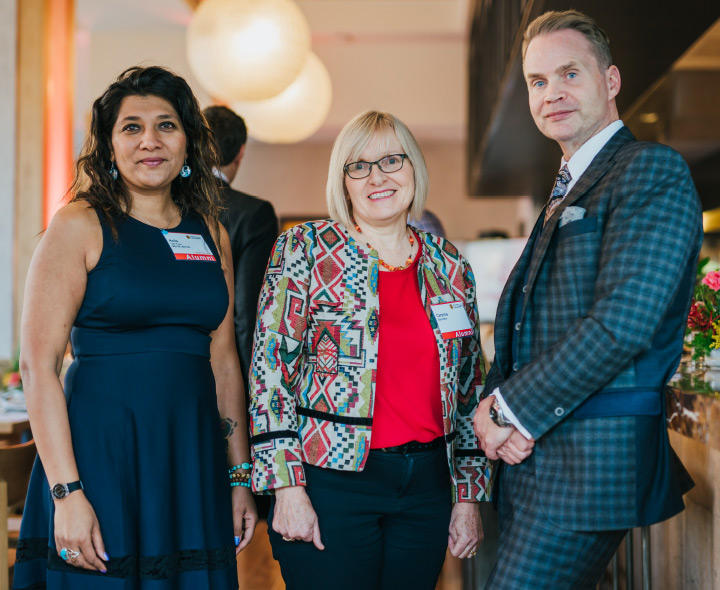 Other factoids learned throughout The World Uncorked: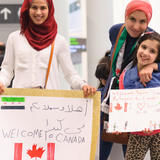 Myths Regarding Immigration
Lee Yuen dispelled myths regarding immigration by pointing out that less than one per cent of Canadians are refugees — the total being about 120,000 people. Canada's refugee system offers three pathways for resettlement: government assistance, private sponsorship and the blended visa office-referred program. "In fact," said Lee Yuen, "our system is so bureaucratic in nature that it is almost impossible to increase immigrants without the real political will to do so."
#myimmigrationstory
"The overall goal at the Centre for Newcomers is to ensure that the information we produce is true . . . factual," said Lee Yuen. Which is precisely why the Centre is launching a legacy project asking Calgarians to tell their immigration stories in the form of a two-minute video using #myimmigrationstory. Its goal is to have 1,000 local families participate by the end of 2019.
British Connections
Steering away from talk about Brexit and its upcoming March 29 exit from the EU, Saunders regaled the audience with slides and numbers. Who knew that Britain produced 700 types of cheese? Or that Britain's biggest exports in the drink category are craft beers, ciders, gin and whisky — plus, it's now in its third decade as a sparkling-wine producer. Few of us knew that 40 per cent of exports from Canada to Europe go to the U.K., or that 30 per cent of Britain's electricity is reliant on renewable energy.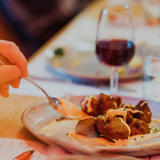 Perfect Pairings
Of course, you want the rest of the wine list! Paired with meaty croquettes was a Malivoire Gamay from Niagara, Ont., but perhaps the biggest surprise was the imperial stout from Britain, The Wild Beer Co.'s Jambo, that was served with a chunk of aged English cheddar and a chocolate chip cookie for dessert.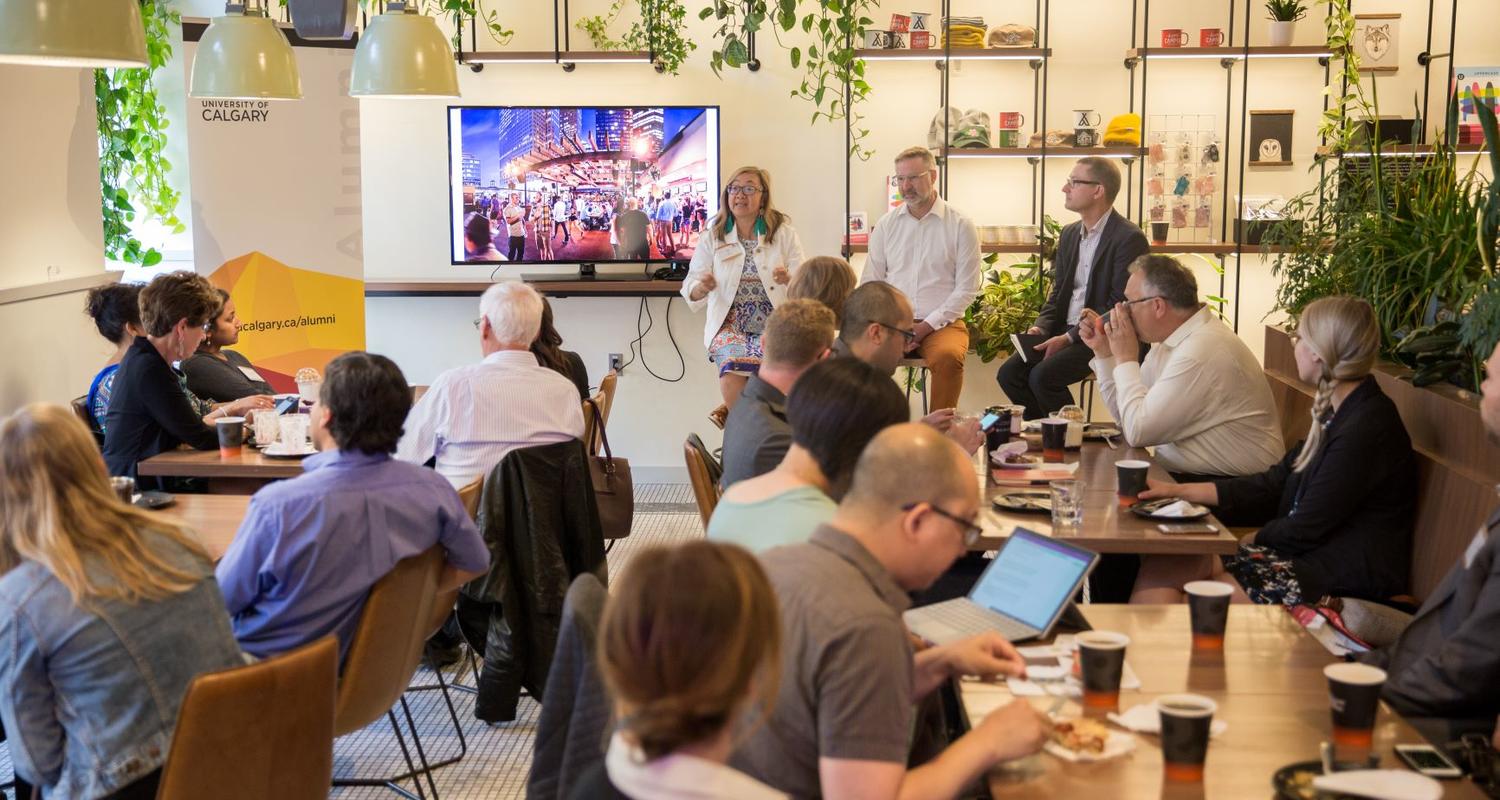 Wherever life takes you
If you're the sort of person who wants to learn something about our planet while enjoying a casual evening out, The World Uncorked delivered — just as many UCalgary Alumni events do. Discover more opportunities to explore and enjoy the journey and follow @ucalgaryalumni on social media.