Idea Exchange
Join us to explore ideas that challenge our perceptions and push boundaries 
Every great idea starts with a question.
And every great question unveils an answer that sparks action.
Come discover the big questions and answers that have propelled UCalgary researchers to explore groundbreaking ideas that will transform how we live, work and play.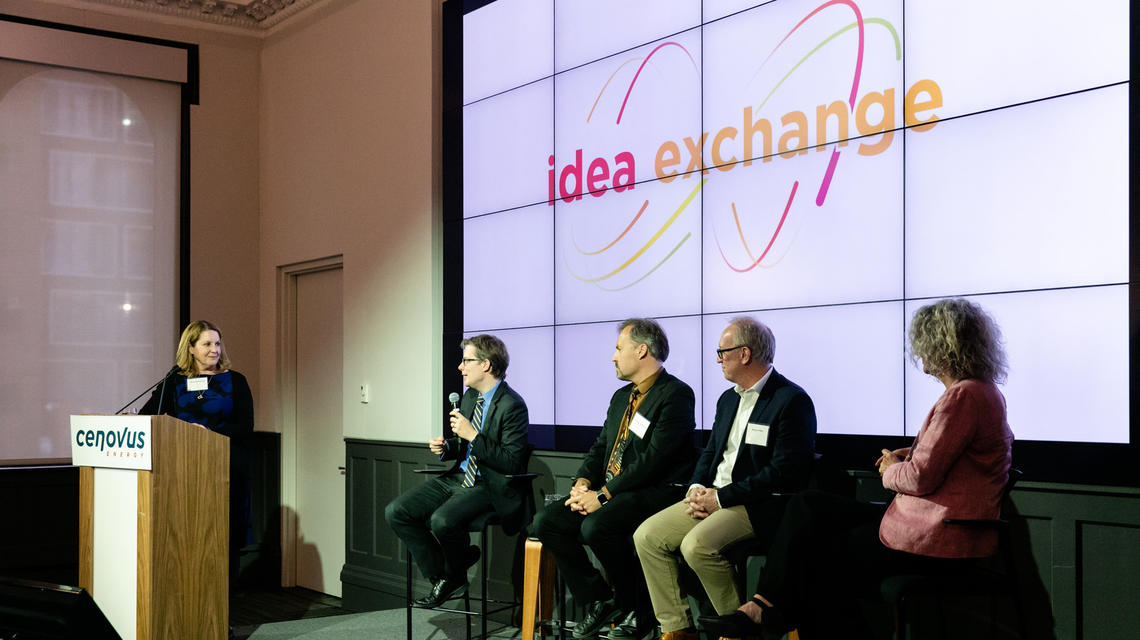 Not in Calgary? We are also taking this show on the road! Check in to see when we are in a city near you. 
Exploring Big Ideas in Calgary
Join us in Calgary for lively, expert-led discussions exploring the great ideas that are sparking meaningful change!