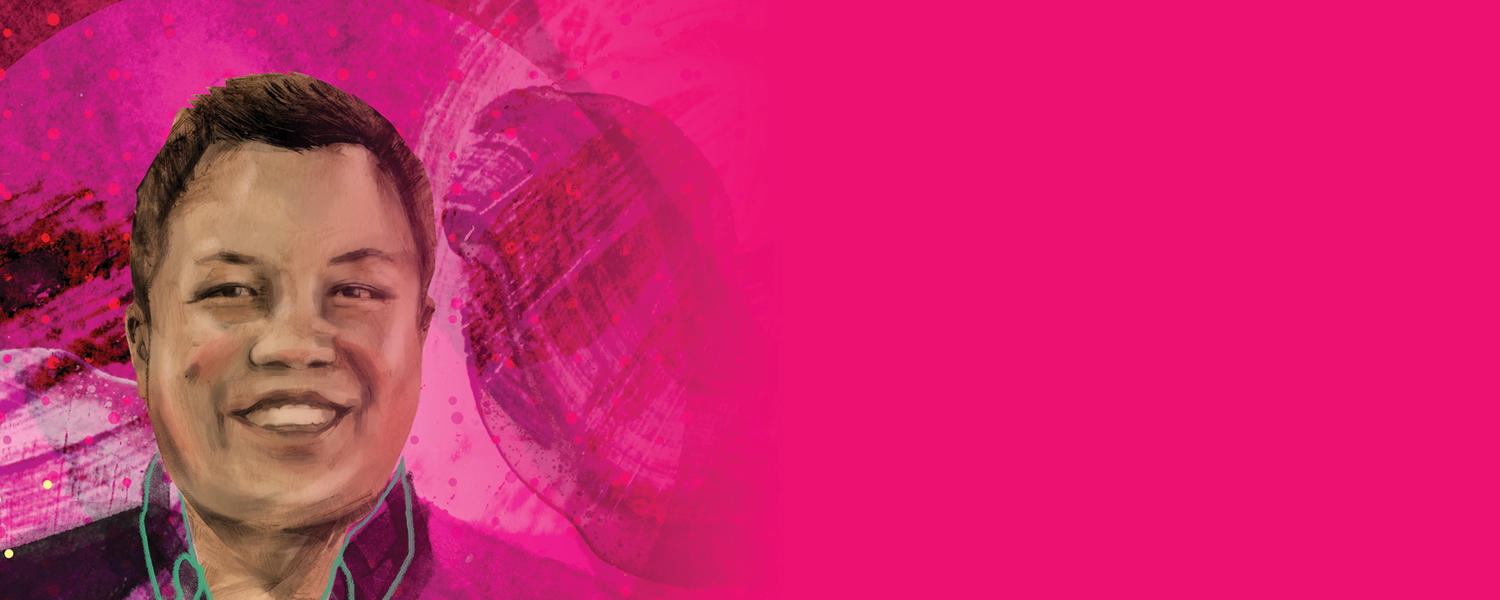 Dr. Ahmad Munawwar Helmi bin Salim, MD'10
By Deb Cummings
It may seem incongruous to even attempt to connect the dots between humanitarian work and sports medicine.
Not, however, if you're Dr. Ahmad Munawwar Helmi bin Salim, MD'10. Currently a medical resident of the National Sports Institute of Malaysia, in his home city of Kuala Lumpur — Munawwar is, frankly, a local superhero noted for his agility at mobilizing relief efforts after colossal tragedies.
After graduating with a degree in medicine from UCalgary, Munawwar returned to his home in Malaysia to be a general physician but, in short order, found himself spearheading a massive flood-relief mission off the east coast of that country in 2014. That project grew into the IMAM Response and Relief Team (IMARET), a medical non-governmental organization (NGO). In turn, IMARET has led to relief work with the Rohingya refugees, the indigenous people living  in rural parts of Malaysia, and the sea gypsies on the shores of East Malaysia.  And these crucial projects are what the father of two young children does after clinic hours when Munawwar assumes the mantle, make that the cape, of IMARET's chief co-ordinator. And, if that wasn't enough, the powerhouse also manages an international project, the SafeWhere Initiative, that oversees the delivery of safe, clean water to underprivileged communities in Malaysia and to numerous refugee camps around the globe.
"If you had met me while I was studying at the U of C, you wouldn't have guessed that I would ever work for an NGO or in a disaster zone or a refugee camp," explains the third-year resident, who has dreams of working with teams of national athletes. "A sports physician — yes, but a [disaster] relief doctor? Definitely not."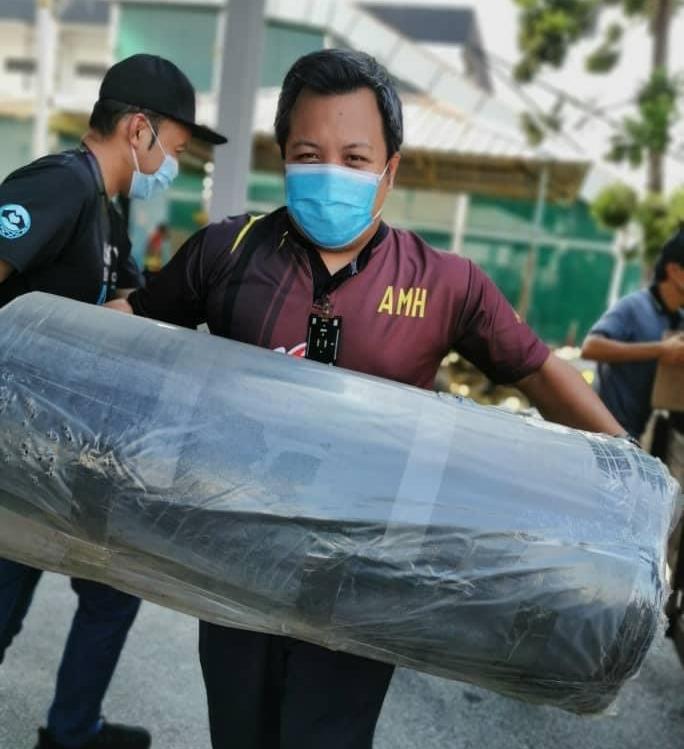 Munawwar says his three years at UCalgary were transformative on a personal level, granting him the versatility he uses today when he switches capes — from how white lab coat to after-hour superhero cloak, when he leaves his paid job at the hospital.
"I arrived in Calgary as an introvert, and left outspoken and confident," he laughs, affably. "In Asian culture, we are very shy to speak our thoughts, especially if our opinion is different. Those skills I got in Calgary have helped me in my humanitarian work and in my core work within the medical facility where I am now."
Using vacation time to co-ordinate IMARET's medical missions, from Lebanon and Gaza to Indonesia and Bangladesh — or, most recently, to co-ordinate a nationwide COVID-19 relief initiative that distributed $1 million worth of medical items — Munawwar is a passionate advocate who likes to, he says, "look beyond clinic walls. There are so many people in critical need around the world who will never make it to one of our hospitals. Sometimes we need to just go . . . just go and find them."
People like the shell-shocked little boy he met at one of the refugee community centres in Malaysia. "He seemed different than so many other displaced children, but his story was even more horrific than most," recalls Munawwar. "This poor boy had seen his father murdered in front of him and was left alone to take care of his sister and mother — and then his mother was raped. Can you imagine?"
As to that deep well of compassion, Munawwar credits his parents who were heavily involved in charities when he was a child.
"The importance of volunteering, doing what you can with the skills you have, was sort of in the air when I was growing up," he muses. "It still is . . . and, because my skills are in medicine, my team and I tend to look for projects where we can have the biggest impact."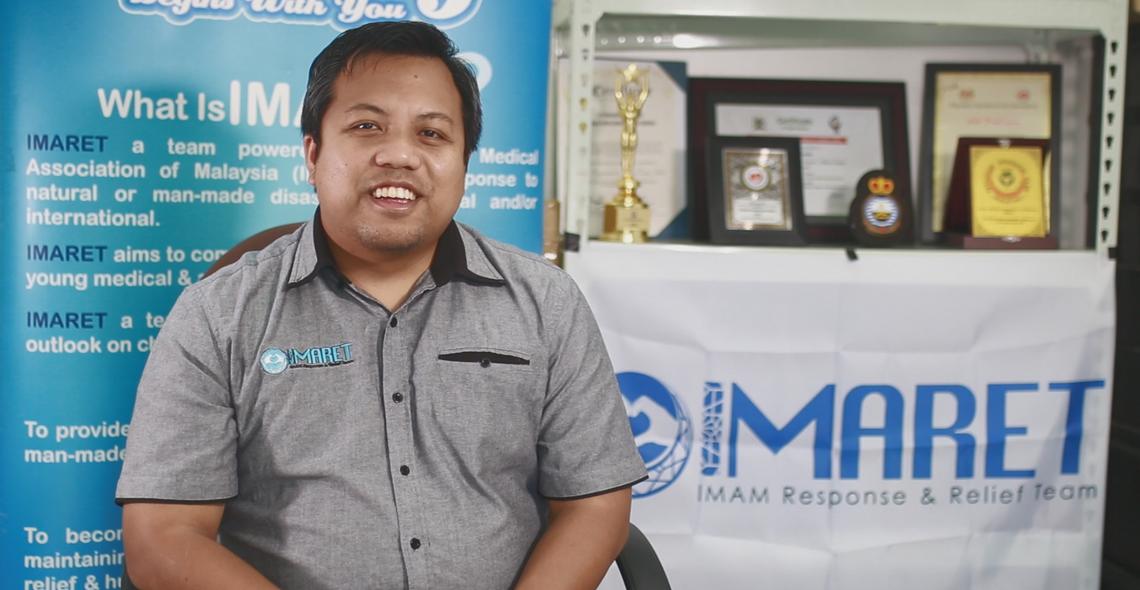 An impact that Dr. Nur Asyikin Mohd Yunus — who has worked with Munawwar since 2014, when she answered one of Munawwar's pleas for help on Facebook — says has benefited 70,000 Rohingya refugees who have met with some of the 114 doctors who have been sent by IMARET to Bangladesh since 2017. Also impacted have been some 4,552 patients who live deep in the jungles or along the jagged coastline of Malaysia, and who would never receive medical treatment if it weren't for the mobile clinics IMARET sends. What began in 2014 as a team of 10 IMARET volunteers mushroomed to more than 2,000 in 2019, due to Munawwar's expansive networking capacity and his ability to deploy innovative and urgent social media initiatives.
As for linking humanitarian work with his future career as a sports medicine doctor, Munawwar sees it like this: "I think I'm a person who doesn't, actually can't be in just one place or one clinic. I need to go out; I need to be in the field. I think that is why I'm in the humanitarian field, because I just can't just be at one place just doing one thing.
"Sure, the fields are different," he adds. "One might be a football field . . . in Canada, I think you call it soccer . . . and the other a disaster zone, but still, you're doing medical coverage on a field.
"The questions you have to ask are similar. We ask ourselves: 'How will this patient survive? How do we treat the patient? How do we innovate with minimal resources? What's best for the patient?'
I suppose it all comes down to my motto: 'If it's not us, then who? If it's not now, then when?'
Dr. Ahmad Munawwar Helmi bin Salim