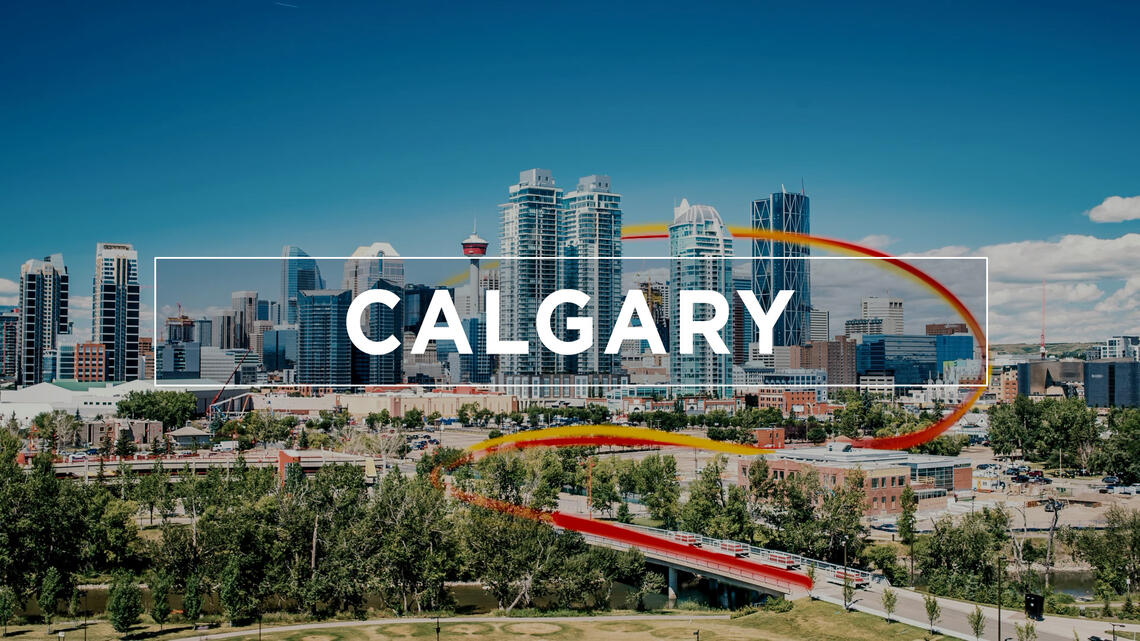 Idea Exchange: Digital Technology
When: Oct. 16, 2019
Where: Hudson, 200 8 Ave. S.W. (see map)                
Time: 4:30 to 7 p.m.
Cost: It's on us! (Includes a complimentary drink and hors d'oeuvres)
Digital technology has undoubtedly become tied to almost every aspect of our lives, and it's equally certain that the tech jobs fueling this evolution are some of the most coveted.
What might be surprising, however, is that tech-inclined professionals do not need to leave Calgary to find their next (or first) great tech gig and build their career in this explosively growing sector.
It's estimated that 50,000 Calgarians will be working in the digital technology field by 2031 — assuming a 40-year career, local post-secondary institutions will need to graduate 1,250 qualified students per year to fill the talent pool.
Join President Ed McCauley to hear about the new frontier of digital technology (spoiler: much of it is being developed right here in Calgary), and discover how we're not only excelling in digital technology solutions for industry of all kinds, but also how we're preparing digital technology learners to excel in designing the world of the future.
Meet the Speakers
Moderator:
Dr. Ed McCauley, PhD, president and vice-chancellor, University of Calgary
Panel experts:
Dr. Reed Ferber, BPE'93, PhD, professor, Faculty of Kinesiology and Faculty of Nursing and founder and director, Running Injury Clinic
Dr. Joel Reardon, DSc, assistant professor, Department of Computer Science, Faculty of Science
Dr. Lora Oehlberg, PhD, assistant professor, Department of Computer Science, Faculty of Science
Previous topics covered in the 2019 Idea Exchange Calgary series:
Learn how the Idea Exchange panellist and UCalgary professor, Dr. Ian Lewis, PhD, took his life-saving medical device to market.
What makes entrepreneurs tick? What do they do differently from anyone else?
Dr. Ian Gates, BSc (Eng)'90, PhD, on what puts UCalgary on the leading edge of global energy solutions.