Idea Exchange
We are taking our Idea Exchange speaker event series online
Join Idea Exchange online
Idea Exchange is our opportunity to engage with our community of alumni, leaders and visionaries about topics that concern and inspire us and areas where the university is leading in research and discovery.
Join us online to hear about our most relevant work, research and ideas and ask questions about what matters to you as our communities evolve during this challenging and significant time.
Business as (Un)usual – The Economic Impact of COVID-19
The COVID-19 pandemic has caused unprecedented challenges around the world. Every week brings higher unemployment numbers as businesses close doors, global supply chains continue to crumble and sectors previously seen as stable are teetering on the verge of collapse. In the face of all this, governments are announcing extraordinary measures aimed at staving off a complete breakdown of the global economy.
The negative impact on Canada's economy has been compounded by the collapse in oil prices as a result of a struggle for market share initiated by members of OPEC. The way we work and live has been significantly changed and the question in the minds of many is what this means for every sector of the economy – from public to private and not-for-profit, in the short, medium and long term.
Chancellor Deborah Yedlin will lead a thought-provoking conversation on the current and potential future economic landscape in Alberta, our country, and beyond. Chancellor Yedlin will be joined by Jack Mintz, UCalgary President's Fellow of The School of Public Policy and Chair of the Premier's Economic Recovery Council, and Mac Van Wielingen, LLD'14, an energy executive, private equity investor, corporate director and philanthropist. 
Meet the panelists
Dr. Jack M. Mintz is the President's Fellow of The School of Public Policy at the University of Calgary after serving as the Palmer Chair and founding Director from January 1, 2008 to June 30, 2015. He also serves on the boards of Imperial Oil Limited and Morneau Shepell and is the National Policy Advisor for Ernst & Young.  Dr. Mintz was recently appointed Chair of the Alberta Premier's Economic Recovery Council and has consulted widely with the World Bank, the International Monetary Fund, the Organization for Economic Co-operation and Development, federal and provincial governments in Canada, and various businesses and non-profit organizations in Canada and abroad. Dr. Mintz became a member of the Order of Canada in 2015 as well as receiving the Queen Elizabeth Diamond Jubilee Medal in 2012 for service to the Canadian tax policy community.
Mac Van Wielingen is an energy executive, private equity investor, corporate director and philanthropist. He is the founder and chair of Viewpoint Group, a founding partner of the Creative Destruction Lab and is the vice chair and founding member of the Business Council of Alberta. Most recently, he was appointed to serve on the Alberta Premier's Economic Recovery Council. Mac's knowledge, expertise, and primary experience is the product of over 35 years in the financial and energy sectors. He is a founder, director (1989-2018) and partner of ARC Financial Corporation, the largest private equity investment management company in Canada focused on the energy sector. Mac is also a Founder and former Chair (1996-2016) of ARC Resources Ltd. In addition to the above, he has served as a director for approximately 15 different companies in the energy sector and is active in various capacities in the community and not-for-profit sector.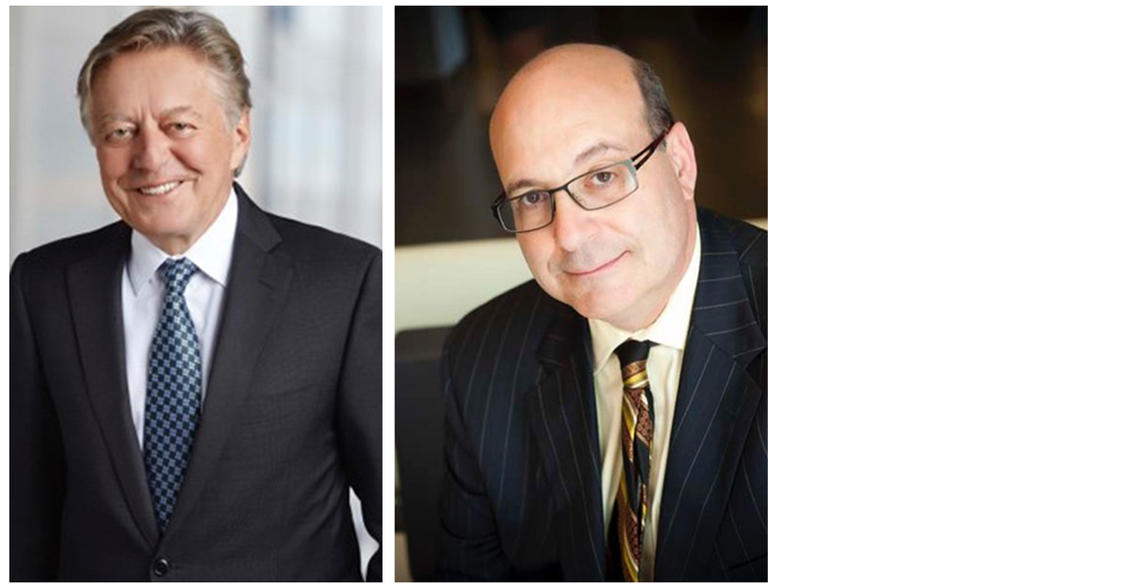 Public Health Lessons of COVID-19
All over the world, public health systems are navigating the dramatic effects of COVID-19 and adapting to the changing landscape through focussed research, treatments, planning and responses.
You are invited to join UCalgary President Ed McCauley for our first ever online edition of Idea Exchange, as he leads a panel of experts to discuss the public health and health system preparedness lessons learned so far from the COVID-19 pandemic.
Meet the panelists
An accomplished leader in the academic and healthcare sectors, Dr. Verna Yiu has been involved in public sector governance for over two decades. She is currently the President and CEO of Alberta Health Services (AHS), Canada's first and largest province-wide health system providing integrated care to more than 4.2 million Albertans. AHS has been recognized as a national and international leader in many clinical and administrative areas including: being named as one of the top 5 most integrated healthcare systems out of 40 countries, having one of the top 3 best health supply chain management systems in the world, and awarded one of Canada's Top 100 Employers for three consecutive years.
Dr. Yiu is guided by the principle that healthcare is a people business, built upon strong and collaborative relationships. Creating the stability and vision that people and organizations need to succeed, strengthened within the objectives of Quadruple Aim, have been hallmarks of her governance style – first in her role as Interim Dean of the Faculty of Medicine & Dentistry at the University of Alberta and now in her current role. Since taking the reins of AHS in January 2016, Dr. Yiu has strengthened relationships with AHS' many partners, including government; academic institutions; health foundations; the AHS workforce; patients, clients and families; and communities across Alberta. By doing so, AHS has bolstered community engagement, collaborated on world-class research, led the country in many health performance indicators and met budget targets – all with the most efficient and leanest healthcare administrations in Canada.
Dr. Yiu previously served as Vice President, Quality and Chief Medical Officer in AHS from 2012-2016. Prior to the role of Interim Dean in 2011, she was Vice-Dean for the Faculty of Medicine/Dentistry from 2008-2011 and Assistant Dean for Student Affairs from 2000-2008. She has won numerous awards for teaching and clinical excellence and also chaired the Specialty of Nephrology for the Royal College of Physicians and Surgeons of Canada for 6 years. Dr. Yiu is a Professor of Pediatrics at the University of Alberta and continues to practice as a pediatric nephrologist.
Dr. William Ghali was appointed Vice-President (Research) effective March 1, 2020.
Dr. Ghali is a world-class researcher and Professor in the Departments of Medicine and Community Health Sciences at the University of Calgary. Dr. Ghali is also a physician, specializing in General Internal Medicine (MD (1990) - University of Calgary, FRCP(C) (1994)) - Queen's University, Kingston, Ontario), and completed methodological training in health services research and epidemiology at the Boston University School of Public Health (MPH, 1995). Dr. Ghali was formally the scientific director of the O'Brien Institute for Public Health at the University of Calgary.
Dr. Ghali has held millions of dollars of peer-reviewed research funding from a number of agencies through his research program, focused on evaluating and improving health system performance for better patient outcomes and improved system efficiency. He has held a Tier II Canada Research Chair in Health Services Research for two five-year periods and has published more than 420 papers in peer-reviewed journals.
He is a Fellow of both the Canadian Academy of Health Sciences and the Royal Society of Canada. He was featured by the Globe and Mail in April 2012 as the Canadian public health researcher with the highest publication H-index, and has also been named in the Thomson-Reuters listing of the top 1% of most highly cited researchers by discipline. He is co-director of the University of Calgary World Health Organization (WHO) Collaborating Centre in Disease Classifications and Health Information.
Dr. John Conly is a Professor and former Head of the Department of Medicine at the University of Calgary and Alberta Health Services - Calgary and Area, Canada. He is medically trained as a specialist in infectious diseases, and is a past President of the Canadian Infectious Disease Society, past Chairman of the Board for the Canadian Committee on Antibiotic Resistance and a past Vice Chair for the Canadian Expert Drug Advisory Committee. He is currently the Chair of the World Health Organization Infection Prevention and Control Research and Innovation Advisory Group, Co-Director for the Snyder Institute for Chronic Diseases at the University of Calgary, a member of the Canadian Expert Advisory Group on Antimicrobial Resistance and a member of the WHO Advisory Group on Integrated Surveillance of Antimicrobial Resistance. He has published more than 300 papers and received multiple career honours in teaching, research, mentorship, innovation and service, including the Ronald Christie Award for outstanding contributions to academic medicine in Canada, the Medal for Distinguished Service from the Alberta Medical Association for outstanding personal contributions to the medical profession and the Order of Canada. He continues as an active consultant in clinical infectious diseases with current interests which focus on antimicrobial resistance and stewardship, prevention of hospital- acquired infections and novel innovations in healthcare.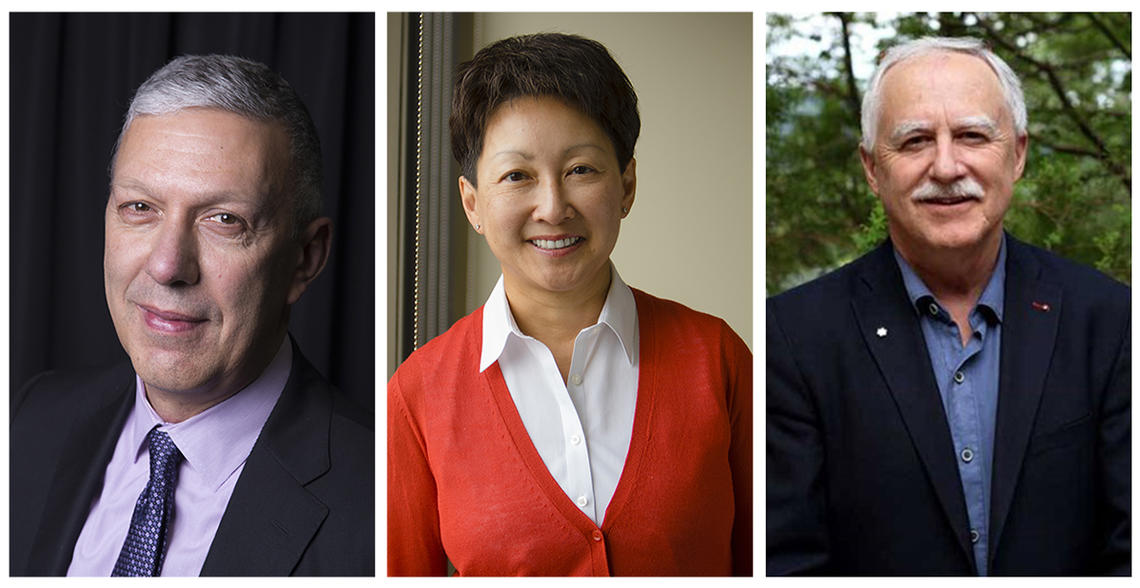 Previous topics covered in the 2019 Idea Exchange Calgary series:
Learn how the Idea Exchange panellist and UCalgary professor, Dr. Ian Lewis, PhD, took his life-saving medical device to market.
What makes entrepreneurs tick? What do they do differently from anyone else?
Dr. Ian Gates, BSc (Eng)'90, PhD, on what puts UCalgary on the leading edge of global energy solutions.