Vision 2020: Building an Intentional Future
Third Annual Grow your Career Conference
Feb. 1, 2020
A Career Conference for Alumni, by Alumni
presented by the University of Calgary Alumni Association
Featuring Eric Termuende, BComm'14
Whether you're transitioning to a new opportunity, developing your professional skills, or both, this year's program has been built to inspire alumni and help you set yourself up for success in 2020 and beyond. 
This year's sessions: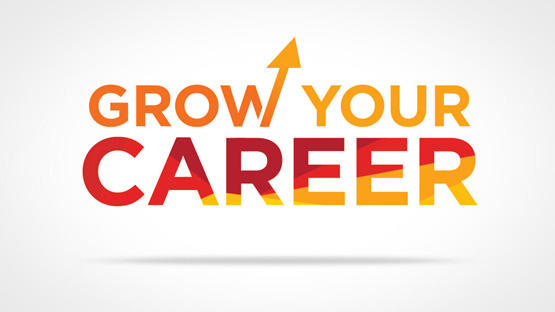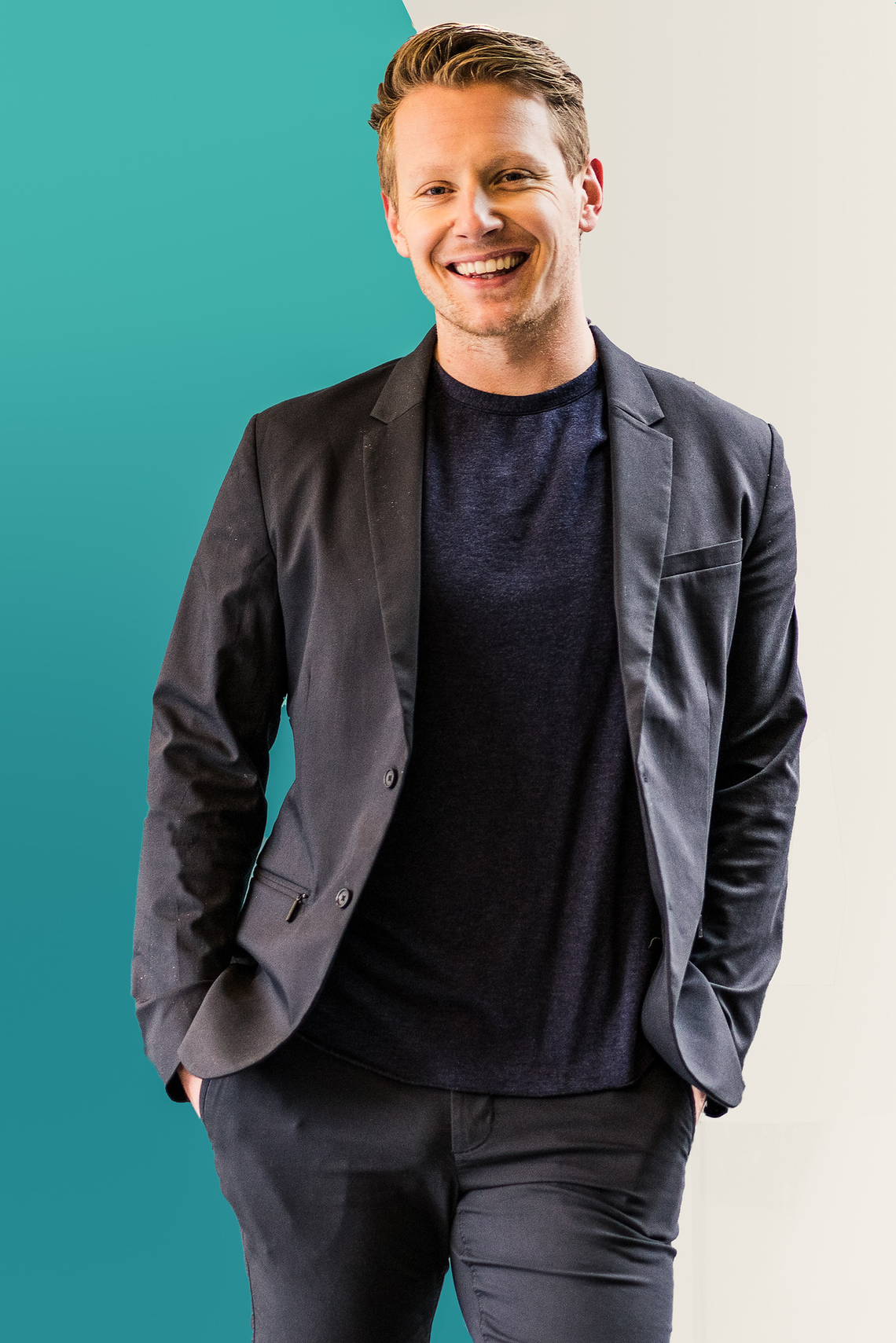 One Degree Shift: Building an Intentional Future
Presented by Eric Termuende, BComm'14
9:15 – 10:30 a.m.
We make 35,000 decisions a day. Most of the time, however, our decisions are unconscious, and research shows that we usually rely on irrational biases when we do decide—biases that are not always in our best interests.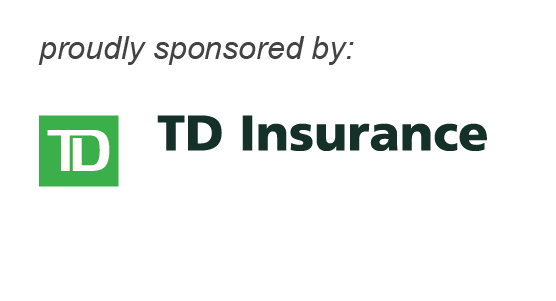 Becoming an Entrepreneur: Making it Work for You
Presented by Jana Boyko, BComm'16, BA'16, Leighton Healey, BA'11 and Jamie Parker, BSc'14
10:45 – 11:45 a.m.
Are you considering becoming an entrepreneur or business owner? Calgary has the second highest concentration of small businesses in Canada and we are among the country's most active in new start-ups. There is no "one size fits all" way to becoming an entrepreneur. This dynamic panel of successful alumni entrepreneurs will give participants the opportunity to take part in an honest conversation about how to make the transition from dreamer or nine to fiver to entrepreneur.
In this session you will:
learn about different types and tracks of entrepreneurs and how to determine the best fit for you

understand the impact of entrepreneurship on your personal life and how to set yourself up for success

learn how to create a roadmap and mindset for entering into a startup or new business

discover competencies and characteristics of successful entrepreneurs and how to develop them

identify obstacles that might get in your way and what you need to overcome them
Jana Boyko, BComm'16, BA'16
Jana is a Business Strategist and Coach with an incredible passion for empowering entrepreneurs to create successful businesses and fulfilling lives. After graduating from the University of Calgary with combined degrees in commerce and psychology, Jana went to work for one of Canada's largest advertising agencies where she consulted on a range of enterprises from multi-nationals to local businesses and start-ups. She has worked with over 30 businesses and top brands, including: Visa, Nissan, Clorox, Travel Alberta, Alberta Ballet, and the Calgary Stampede. In addition to her work as a consultant, Jana's coaching practice, All Her Business, focuses on holistically supporting women in their transformation from employee to entrepreneur.
Leighton Healey, BA'11
Leighton Healey is the Co-Founder and CEO at KnowHow. KnowHow is a digital hub for all of your organization's internal processes: easy to use, easy to share, easy to manage. Leighton has been both a successful serial entrepreneur, with six previous ventures and a successful corporate executive. Leighton's entrepreneurial journey started in his late teens, growing his first company to over 20 staff and one million dollars in revenue. Leighton and his wife Stephenie call Calgary home, they met while completing their bachelor's degrees at the University of Calgary.
Jamie Parker, BSc'14
Jamie is the Co-Founder and President of Calgary Heritage Roasting Company, which launched in 2014. He is a former Wildland Firefighter, an avid outdoorsman, and has infused his passion for adventure into the branding of Calgary Heritage Roasting Company.
Fostering a Deliberate Career through the Synergy of your Network and Mentorship
Presented by Rob Allen, BComm'82
10:45 – 11:45 a.m.
Closely evaluate the intersecting dynamics at play across your career path — evolving skillsets and an expanding network are fundamental for today's professional to mindfully manage the arc of their career. By leveraging a few simple tools and frameworks, you can better identify: your strengths, success triggers, opportunities and the support needed from your mentor community — deliberately. 
In this session you will:
Reflect on the importance of intention and being deliberate in your career, and in making career decisions

Consider some of the ways to best evaluate your career progress to lead to effective next steps within your network and mentor community

Think about how to find mentors/mentees that are a good fit and how to be a good mentor/mentee
Rob Allen, BComm'82
Rob Allen is a seasoned executive who specializes in strategy, innovation and business development. He is the founder and Chief Executive Officer at Aligned Outcomes Corporation, a smart process integration company. Rob draws on 30 years of progressive industry and executive experience with the IBM Corporation. Prior to his retirement from IBM, Rob served as the Sector Executive and General Manager for Oil and Gas in Canada. Previous positions included client-facing, executive roles on the IBM Global Team in New York and executive sales leadership across IBM's North Europe Region based in Zurich, Switzerland.
Rob earned a Bachelor of Commerce degree from the University of Calgary's Haskayne School of Business in 1982. He also holds executive program certifications from the University of Western Ontario and Harvard Business School. Rob has generously supported UCalgary as a volunteer for over ten years. He has contributed as a volunteer leader in many capacities which include: several years as a member of the UCalgary Alumni Association board, member of the Haskayne Management Advisory Council and as a governor on the UCalgary Board of Governors. As working group chair, Rob was a critical part of the initial development of the Alumni mentorship program, Mentor Link, which launched this past spring and connects UCalgary alumni all over the world.
Fireside Career Chat with TD Executives
Presented by Shawnnette Fraser, Robert Ghazal and Al Ramsay
1 – 2 p.m.
Conference sponsor, TD, is known for its exceptional corporate culture and commitment to diversity, in both the employee and client realm. Meet three leaders from TD Bank group and participate in a fireside chat to explore their unique perspectives as senior leaders on everything from taking ownership of your performance to celebrating and understanding the value of diversity in the workplace to optimizing your skills and competencies to be prepared for the future.
Al Ramsay, National Manager and Head LGBTQ2+ Business Development, TD Bank Group

As National Manager and Head of TD's LGBTQ2+ Business Development, Al leads a team of dedicated regional managers and senior financial advisors who are responsible for the development and growth of TD's LGBTQ2+ customers' portfolios in: personal banking, business banking and wealth management. This is considered a leading edge and unique program within the financial industry across North America.
Al has a passion for advancing inclusiveness in the workplace and in his community. He spearheaded the launch of several of TD's Employee Resource Groups, including its LGBTQ2+ and Black Employee Networks which have now expanded to include thousands of employees across North America.
He has served on numerous work committees and boards championing Diversity and Inclusion. He currently sits on the board of the Canadian Gay and Lesbian Chamber of Commerce, ExeQutive and The Rainbow Railroad.
In his spare time, Al is an advocate for promoting health, wellness and creating safe spaces for everyone to feel a sense of belonging. He also enjoys mentoring students and young professionals to help them achieve their full potential both personally and professionally.
Robert Ghazal, Senior Vice President, Prairie Region, Retail Banking, TD Bank Group
Robert Ghazal is the Senior Vice President, Prairie Region, Retail Banking where he leads approximately 2,500 employees and over 200 branches across Alberta, Manitoba and Saskatchewan.
Robert joined TD Bank Group in 1991 and has held several roles in Canada, including Head of Credit Cards, Small Business and Merchant Contact Centers; Associate Vice President, Human Resources; District Vice President; and Branch Manager.  
Known for his strong focus on employee development and innovative sales and service strategies, Robert is recognized as a results-oriented change agent with a pragmatic and collaborative approach.
Shawnnette Fraser, District Vice President, Calgary North TD Bank
Throughout her tenure with TD, Shawnnette has been recognized multiple times for her outstanding leadership in sales management, business results and has a personal brand of attracting and developing our leaders of tomorrow.  She is known for her ability to motivate and engage teams to exceed objectives in sales and customer experience and because of this she has held progressively more senior roles with TD Canada Trust, in various cities (Edmonton, Calgary, Vancouver, various cities within Alberta North and South) and across multiple business lines.
She has led and continues to lead multiple work streams within TD Bank, some of which include Women in Leadership, VISMIN (Visible Minorities), PWD (People with Disabilities) and is very pleased to have recently launched the first Western Chapter of BEN (Black Employee Network) for TD. BEN focuses on three pillars, 1) Increasing sponsorship and engagement in Black communities and important Black events in the markets in which TD operates, 2), Advancing employee engagement, mentorship and career opportunities for Black employees and 3) Increasing recruitment and attracting black talent to TD. 
Shawnnette is an active volunteer in the community and sits on the Board for the Centre for Newcomers which is one of Canada's largest not-for-profit resource centres for immigrants and refugees of all nationalities to receive settlement and integration services and information.
A leader of people, kind, passionate community partner and friend and strategic thinker are some of the ways she has been described by her colleagues. 
Greatest Career Hits: Resumes, Networking and Interviews
Presented by Brian Palmer, BComm'06, Kelly Gallant, MEd'19 and Carol Wert
2:15 – 3:15 p.m.
Join our trio of resident career coaches for an interactive discussion on our most popular career search topics and webinars. You'll have an opportunity to vote live on your favourite questions and get valuable tips and advice on three major topics in job search: resumes, interviews and networking. Each coach will also cover their "one big thing" — a top recommendation to help you advance in your career. 
Questions covered may include:
Resume:

How do I make my resume stand out from the competition?

Interview:

How do I answer "tell me about yourself" or respond to salary expectation questions?

Networking:

How do I identify and approach contacts to create dynamic successful relationships and overcome fear of networking?
Brian Palmer, BComm'06
Brian Palmer is a leadership and career coach with more than 14 years of experience in the consulting and energy industries, and also currently offers career coaching as part of the teams at Creative Coaching and UCalgary Alumni. Throughout his career Brian has recruited and coached professionals in a variety of industries, including: engineering, business, geosciences, IT and HR. In addition to coaching Brian has also held roles as:  compensation analyst, recruiter, and talent management advisor. He has helped more than 500 individuals break through and advance their careers. Brian holds a Bachelor of Commerce in Finance from the University of Calgary, a Professional Coaching Certification through the International Coaching Federation and is a Leadership Circle Practitioner.
Kelly Gallant, MEd'19
Kelly Gallant is a career specialist at UCalgary, supporting social work students with their career planning and development, in addition to offering career coaching as part of the UCalgary Alumni team. Kelly is also a CliftonStrengths facilitator at the university and employs a strengths-based approach when providing career guidance. Outside of UCalgary Kelly is also the founder of Kelly Gallant Consulting; offering workplace training and development to organizations, as well as personal and professional development for individuals, groups and teams. She is a proponent of positive psychology and incorporates ideas, theories and strategies in her approach to career development with a goal of fundamentally moving individuals towards a place of positive and holistic wellbeing. Kelly holds a Masters of Education from the University of Calgary in Adult Education, Work and Learning.
Carol Wert, Associate Director, Alumni Career Development
Carol is the Associate Director of Alumni Career Development with the UCalgary Alumni and has been a proud employee of the university since 2006. Her career with the university started in student services, supporting students in their career development and eventually leading a team of career development specialists in the university career centre. Since moving to the UCalgary Alumni team in 2016 she has led the charge in creating a thriving career program for alumni. She is a Certified Career Development Professional (CCDP) and a Certified Training and Development Professional (CTDP) with more than 20 years of experience in career development and coaching. She is inspired by the potential of others and considers herself fortunate to work closely with individuals to help them achieve their goals and pursue what is meaningful to them.
Personal Branding: Creating a Footprint for Success
Presented by Gabriela Santamaria, MBA'10
2:15 – 3:15 p.m.
In today's labour market, the more you are able to differentiate yourself from the crowd, the easier it will be to learn to advance your career. We all have a personal brand, we leave a footprint with every contact and interaction that we take part in, personally and with organizations. Have you asked yourself how that footprint impacts the advancement of your career? How will you create and effectively manage your personal brand in the years ahead? 
In this session you will:
Identify factors that influence personal branding and reputation in the workplace

Reflect on your own personal brand

Explore the importance, benefits and role of your digital footprint in personal branding
Gabriela Santamaria, MBA'10
Gabriela Santamaria is a marketing and communications strategist with 19 years of experience in a variety of industries, working with domestic and international markets, in: healthcare, technology, media entertainment services and education. She is reputed for her work ethic and for her proactive approach in launching new initiatives. During her career, she has managed marketing and sales teams in different countries, lead re-branding efforts and managed successful business partnerships and collaborations. Gabriela received her Master of Business Administration with a specialization in Marketing from the Haskayne School of Business in 2010. She also has a passion for teaching and mentoring learners. She is currently an instructor at the Haskayne School of Business and the Business Programs for Continuing Education at the University of Calgary.
Rising to the Challenge: Building Resilience to Navigate the Ups and Downs of your Career
Presented by Marco Iafrate, MA'18
3:30 – 4:30 p.m.
Everyone faces tough times during their career. Unemployment and transition, economic instability, and difficult work environments cause worry and stress. These situations can take their toll on our physical and mental well-being, and impact our personal and professional lives. By building a resiliency tool-box you can take charge of your career and personal health, now and for the long term.
In this session you will:
learn about the powerful connection between mind, body and thought, and their role in resilience

discover practical skills and strategies for building long-term resilience to stress and challenges 

understand why a strengths-based approach is vital to building resilience, creating personal empowerment and

optimism 
Marco Iafrate, MA'18
With over 19 years of experience in the wellness and human development fields, Marco Iafrate helps organizations create high performance and healthy working environments. His experience as a professional speaker, facilitator, wellness instructor and coach has served companies in improving culture, wellness, values and productivity. Marco has coached and trained hundreds of individuals from single working parents to CEO's of publicly traded companies. He combines engaging concepts, inspiring calls to action and hands-on experience to truly motivate change and initiative in his clients.
Calgary in the New Economy
Presented by Court Ellingson, BComm'94
3:30 – 4:30 p.m.
The crash of oil prices in 2014 was a shock to our local economy. However, the rapid changes in technology are changing economies around the globe at a pace which is unseen in history. The energy sector is still an incredibly important piece of our economy in Calgary, but to achieve our full future potential Calgarians need to embrace technology and the opportunities that come with it. We need to be the disruptors, not the disrupted.
In this session you will:
learn about the changing nature of jobs in Calgary

discover opportunities to reposition your career

understand the importance of lifelong learning and experiential learning in the new economy
Court Ellingson, BComm'94
Court joined Calgary Economic Development in 2014 as a Project Manager and Economic Strategist. He works with government, non-profit and the private sector on the implementation of Calgary in the New Economy: The Economic Strategy for Calgary.  From 2008 to 2014, Court worked in community economic development as a Senior Consultant with MDB Insight after working in Indonesia for six years as a Country Program Manager with CUSO International. Through his role as steward of Calgary in the New Economy, Court collaborates with businesses, non-profits and the public sector to launch initiatives in: talent, innovation, place-making and business environment. Court is passionate about our city and making Calgary the best Canadian city to live, work, start and grow a business.
Vision 2020: Building an Intentional Future 
Third Annual Grow your Career Conference 
University of Calgary Downtown Campus
906 8 Avenue SW
Calgary, AB T2P 1H9
Career resources
Looking for more resources to help grow your career?
Career tips and readings
We asked our experts to share their tips and recommended readings.