A gutsy trail-blazing entrepreneur, former corporate executive, tireless volunteer, founder of the Imagination Group, Member of the Order of Canada — in her myriad roles, Dr. Marie Delorme, PhD'12, Hon. LLD'18, has never wavered from fostering relationships between diverse communities. Currently CEO of the Imagination Group, Delorme also played a role as a professional facilitator for ii' taa'poh'to'p, the University of Calgary's Indigenous Strategy.  
A stalwart leader and an adventurous world traveller, Delorme is a consummate storyteller who can pepper an audience with little-known facts such as: (1) her father, Alex Delorme, was born in 1882 and was 72 years old when she was born; (2) at age six, her father showed her how to set snares along a trapline to catch rabbits; and (3) she gave up baseball for golf and has two hole in ones to her credit.
Highly adept at adding levity to serious matters, Delorme loves to give advice to her younger self: "Keep a record of all your mistakes as they may become your greatest source of knowledge and growth. I graduated from high school when I was 17 and went to work as a legal secretary, which I had planned as the first step to my then-dream of being a lawyer. The first week on the job, I was transcribing a tape that had the word 'entrepreneur' in it. I had never heard that word and thought it was someone's name, so typed, 'Andre Preneur.' Imagine my surprise when the lawyer showed me the word in the dictionary! And who would guess that almost 30 years later I would become an 'Andre Preneur!'" 
What actor would play you in a movie about your life? Geena Davis. She has elevated the presence of strong female characters and is tireless in her work fighting for gender-parity.   
What is your favourite song? Anything by Keith Richards. 
Your biggest career thrill? Making the leap from the big corporate world to the uncharted waters of entrepreneurialism. 
What is your favourite book? Wade Davis' The Wayfinders was the focus of the 2009 CBC Massey Lectures. This is a celebration of the unique and profound contributions to humanity by the diverse cultures of our world. Davis is a Canadian anthropologist who posits that every culture deserves a place at the council of the human experience. It is an exploration of the deleterious impacts when the knowledge that is encompassed in the more than 7,000 languages of our world is lost. 
What is your idea of perfect happiness? A glass of wine, a good book and watching the sun set over the ocean. 
What is your greatest fear? Losing the people I love. 
What is the trait you most deplore in others? Betrayal. 
Which living person do you most admire? Her Excellency, Governor General Mary Simon. 
What is your greatest extravagance? Travel. My most memorable trips include trekking in the Himalayas, rafting the Grand Canyon and hiking the Camino in Spain.  
What is your current state of mind? Gratitude.  
On what occasion do you lie? To avoid hurting another unnecessarily. 
When and where were you happiest? Whenever there is an opportunity to talk with my son about the world, politics, business and humanity.  
Which talent would you most like to have? To be able to sing. 
If you could change one thing about yourself, what would it be? To improve my short game! 
What do you consider your greatest achievement? Raising a thoughtful, compassionate, socially conscious, feminist son. 
What is your most treasured possession? A little clay rose in a vase that my son made for me in kindergarten. 
What do you regard as the lowest depth of misery? Injustice. Inequality. 
What is your favourite occupation? In another life, I would have been a talk show host … but one who actually listens to guests, without constantly interrupting. 
What is your most marked characteristic? Tenacity. 
What do you most value in your friends? Laughter and great conversation. 
Who are your favourite writers? Anything by Paulo Coelho. And, for pure science fiction escapism, Michael Crichton.  
Who is your hero of fiction? Wonder Woman, Agent Carter … I grew up reading comic books and still love the female heroines of DC and Marvel. 
What is it that you most dislike? Racism, bigotry, xenophobia, misogynism. And people who are chronically late and disrespect the time of others. 
What is your greatest regret? Not being able to spend more time with my mother in her later years. 
How would you like to die? Hitting a tree while skiing out of control in my late 90s! 
What is your motto? I never really had a plan … it was mostly serendipity.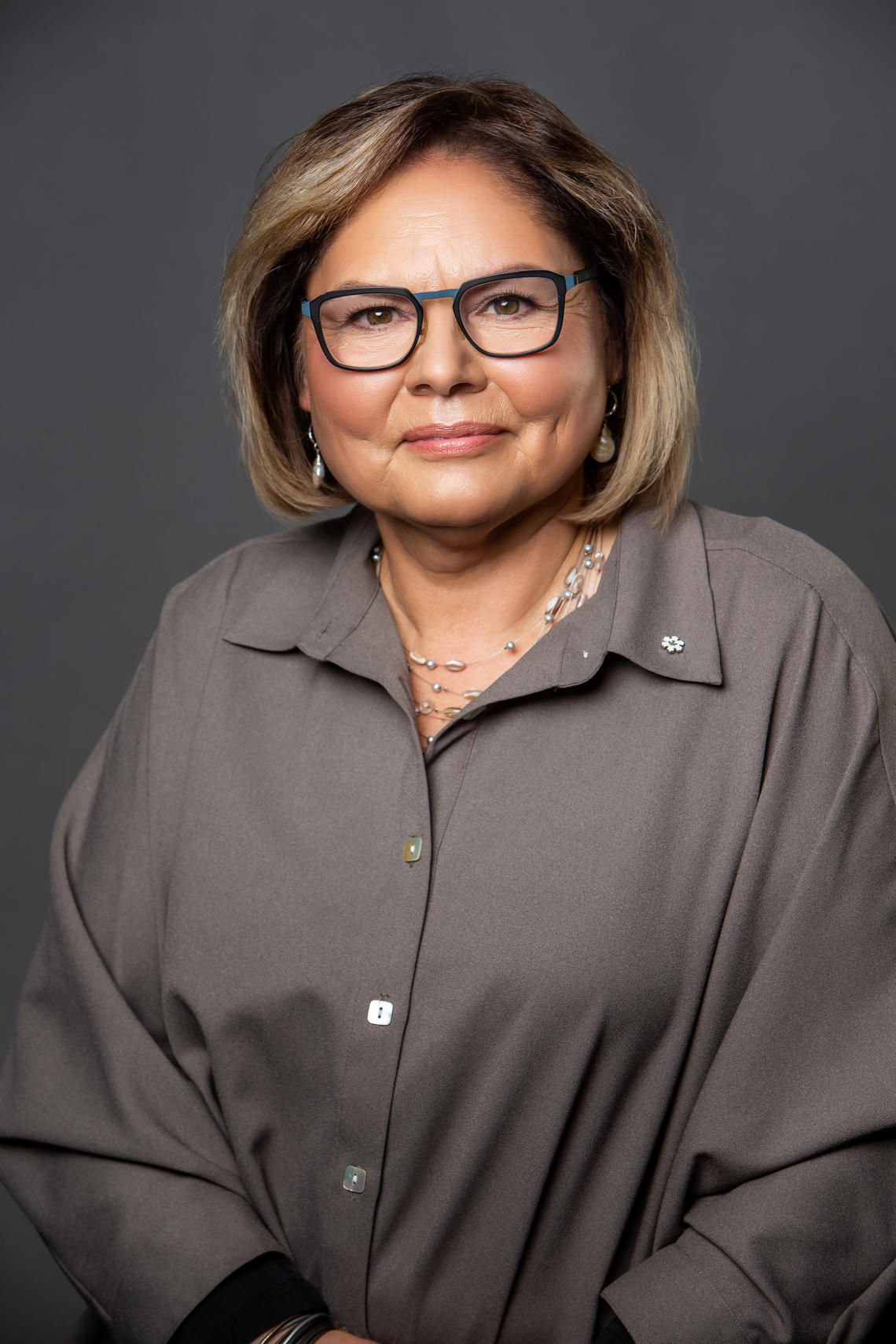 "A friend once shared this quote with me: 'If you are walking down a road and see a turtle on top of a fencepost, there is one thing you know for sure — that the turtle did not get there by itself.' Thank you to all the people, past and present, who over a lifetime helped me onto the fencepost."
— Dr. Marie Delorme, PhD'12, Hon. LLD'18