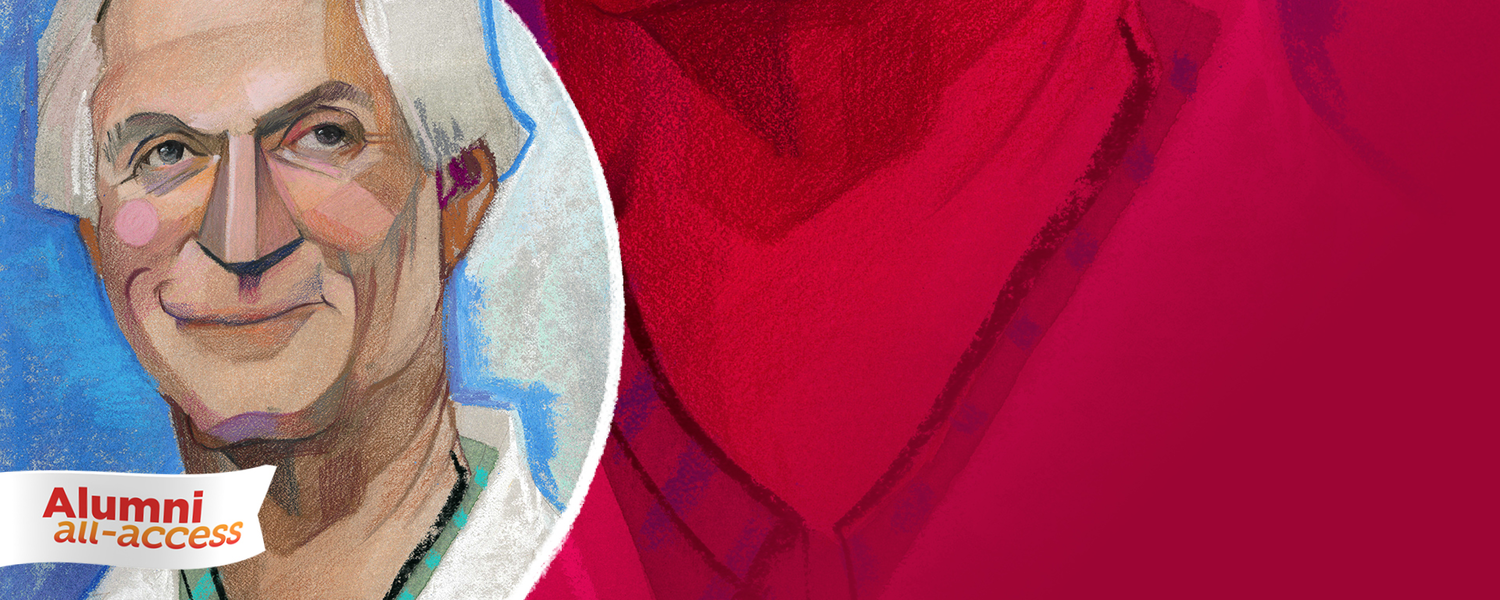 Dr. Bryan Kolb, BSc'68, MSc'70, PhD
Distinguished Alumni Award for Lifetime Achievement
The highest honour awarded by the University of Calgary Alumni Association, the Distinguished Alumni Award recognizes a graduate who, over the course of their life, has made a notable contribution that's improved their profession and community. Having reached the pinnacle of professional and personal success, they enrich the lives of others through leadership, shared knowledge, creativity and innovation.
And the Arch Award for Lifetime Achievement goes to . . . neuroscience innovator Dr. Bryan Kolb, BSc'68, MSc'70, PhD! A world leader in the field of behavioral neuroscience, lucky are the students who have been dazzled by Kolb's revolutionary discoveries and disruptive ideas since 1976, the year he began teaching at the University of Lethbridge. A fellow of the Royal Society of Canada (2000), an officer of the Order of Canada (2015), and writer of 450 scholarly articles and chapters, Kolb maintains that two of his greatest career highlights are: the publication of a widely used textbook, Fundamentals of Human Neuropsychology, in 1980 (now in its eighth edition; Kolb has published seven books), and his work at the Montreal Neurological Hospital with brain-injured people that sent his career "on a different trajectory." Kolb's work has fuelled new treatment to help victims of cerebral injury by identifying how new brain cells grow to restore cerebral function by understanding how neurons respond to experiences such as hormones, drugs, stress and injury, and how these changes are related to behaviour.
What is your greatest fear? A prolonged, painful death.
What is the trait you most deplore in others? Narcissism.
Which living person do you most admire? Bill Gates.
What is your greatest extravagance? Great red wine.
How do you hope your students and colleagues remember you? A good mentor with a good sense of humour.
What is your current state of mind? Busy.
How many horses do you own? I have two (Link and Lex); my wife [has] 10. Four are mini horses, though.
On what occasion do you lie? To not hurt people's feelings.
What do you most dislike about your appearance? Changes related to aging.
Which living person do you most despise? Donald Trump.
What was one funny memory from your student days on campus? Bermuda Shorts Day in about 1967 or '68, in which a student rode a horse into the library. As I recall, the horse caused quite a commotion and kicked out a glass door.
What or who is the greatest love of your life? The "who" is my wife, Debbie, and the "what" would be our horses.
Which talent would you most like to have? Singing.
If you could change one thing about yourself, what would it be? I would be younger!
What do you consider your greatest achievement? My first book: Fundamentals of Human Neuropsychology.
What is your most treasured possession? My two guitars.
What is your favourite thing about Lethbridge? Its size (now about 100,000, but much smaller 45 years ago; back then, it was about 35,000) and the ease of living here.
What do you regard as the lowest depth of misery? Hopelessness.
What is your favourite occupation? Scientist.
What do you most value in your friends? Honesty, intelligence.
What is it that you most dislike? Duplicity.
What is your greatest regret? That I did not start riding horses sooner than I did, which was the age of 52.
How would you like to die? At home in my sleep.
I understand you like to dazzle people with little unknown facts. Can you give us one . . . At 36 months of age, the vocabulary of children from low-socio-economic families is a third of those from high socio-economic status (SES) backgrounds. It's estimated that, by age four, children from low SES families have heard 30 million fewer words than those from high-SES families.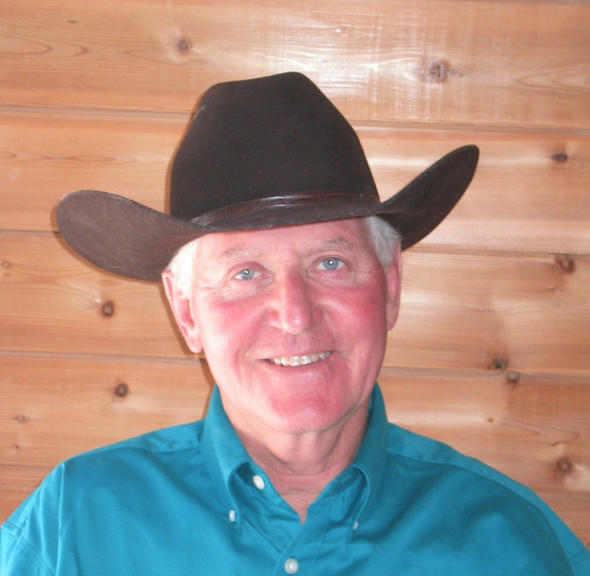 I am grateful for several folks who have influenced my career over the years. At the University of Calgary, Karen Ogston, my Psych 202 TA who suggested that I work in a lab in 1966. This started it all. I would also like to thank three U of C professors in particular; the late Park Davidson, who told me I should go to graduate school and as Associate Dean of Graduate Studies arranged that for me, Bob Franken who let me work in his lab and supervised my MSc and let me run with ideas, and Bob Sainsbury for being supportive when I had lost my confidence while doing my PhD. I had many other mentors over the years at Penn State, U of Western Ontario, and the Montreal Neurological Institute who gave me chances to succeed and I will be forever grateful to them. And then my fellow U of C graduate and long-time colleague, Ian Whishaw (45+ years), at the U of Lethbridge for help in making our science fun. Finally, I must thank my close family for putting up with me when at times I was not myself.