Dr. Janice Heard, MD'84
Alumni Service Award
This Arch Award celebrates a graduate whose philanthropy and/or generous volunteer endeavours have improved the lives of alumni.
Well, there's always a first. We can honestly report that never has a recipient for any Arch Award laid claim to be the "great-great grandchild of a pirate," and has log-rafted in Thailand, kayaked in Laos, ice-sailed on Lake Ontario and zorbed in New Zealand. Yes, indeed, the 2021 winner of the Arch Award for Alumni Service, Dr. Janice Heard, MD'84, is all those things and more. Here, she talks med shows, emus, working in Laos and rib-eye steak. Not to skip is this powerhouse's work in establishing UCalgary's first — and only — MD alumni program, her flare in creating a visual symbol for what's come to be known as the MD Menagerie ("Hi, I'm a Pig. Are you a Poodle?" . . . OK, that may be an inside faculty joke), her philanthropic efforts (the bursary Heard established in 2005 has helped 17 medical students), and her leadership role with the Child Sexual Abuse Clinic at Alberta Children's Hospital (ACH) along with the CUPS Kids Clinic.
What is your greatest fear? Giving speeches.
What has been the biggest thrill in your medical career? Helping deliver 26-week-old twins, caring for them and discharging them from the NICU (neonatal intensive care unit), then meeting their mother 18 years later and hearing of their successes!
What "animal" was your graduating year, and why has this tradition has stuck? Emu was our animal and, really, who wouldn't want to be part of the medical menagerie?
What is your idea of perfect happiness? Family dinners with all the kids and grandkids . . . it's total mayhem!
We understand you love sports. What, besides the unique activities we listed earlier, have you done that really pushed your limits? I attended an Outward Bound camp in New Zealand in my late 40s. And I competed in the 2005 World Master's Games in volleyball . . . our team came in dead last!
Which living person do you most admire? My husband . . . I know, I know . . . but he is really nice, philanthropic and a great cook!
What is your most marked characteristic? Knowing all the words and verses of most Christmas carols and musicals — and having a song for every occasion.
Who are your favourite writers? Robert Munsch, Dr. Seuss, Toni Morrison.
Who are your heroes in real life? The Laos doctors who do so much with so little.
As a UCalgary med student in the '80s, what was the funniest moment on campus? My male med school classmates dressed in ballet leotards and danced to It Ain't the Meat, it's the Motion (Maria Muldaur) in Med Show — back in the days when Med Shows were always, always, completely inappropriate!
What is your greatest regret? Not taking longer maternity leaves!
What is your greatest extravagance? A business-class seat when I go overseas.
Where would you most like to live? Somewhere with a shorter winter and perfect gardening conditions.
What, in your career, are you most proud of accomplishing? Running the Child Sexual Abuse Clinic at ACH for 18 years, establishing the CUPS Kids Clinic 15 years ago, and my work in Laos.
What do you consider the most overrated virtue? Patience. I only need patients!
On what occasion do you lie? I've never told a lie in my life.
What is the quality you most like in a man? Like my husband, a great cook!
What or who is the greatest love of your life? My grandkids, my kids and my husband, Bruce, in no particular order. And rib-eye steak.
Which words or phrases do you most overuse? "Where's my phone?" Am I allowed to say — "shit!"
What do you consider your greatest achievement? Raising our kids — and they're great, if I do say so myself!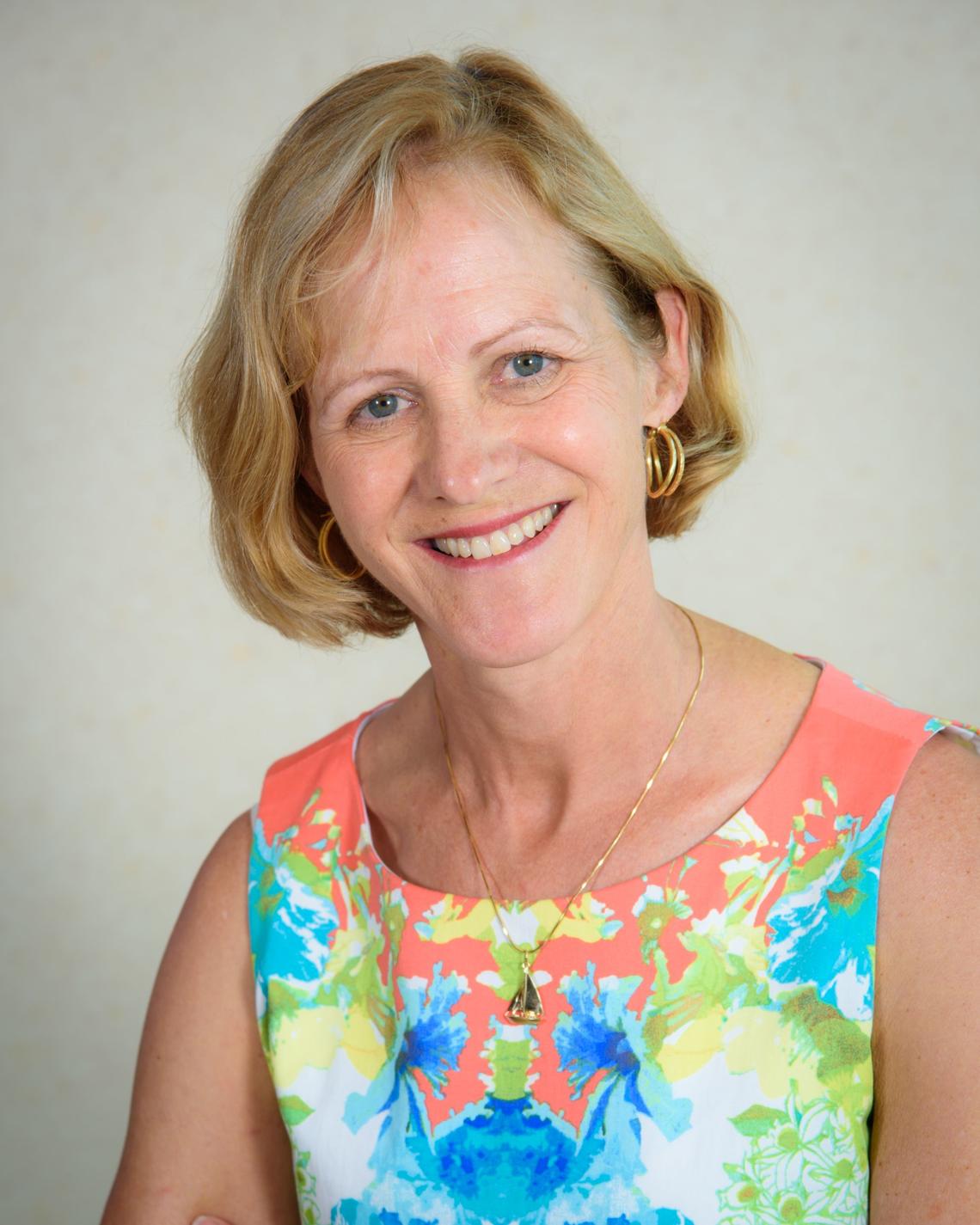 I am forever grateful that I am able to help children, youth and their families in their quest for physical and emotional health-quite frankly, I have the best job in the world! That I am able to contribute to the institutions that provided me my wonderful education, gives me immense pleasure. I realize the privilege I experience as a Canadian, living in a city like Calgary, with family and friends supporting my every dream. It is impossible not to want to give back to my community in any way I can, and to try to enrich the lives of those in other, less privileged, communities.