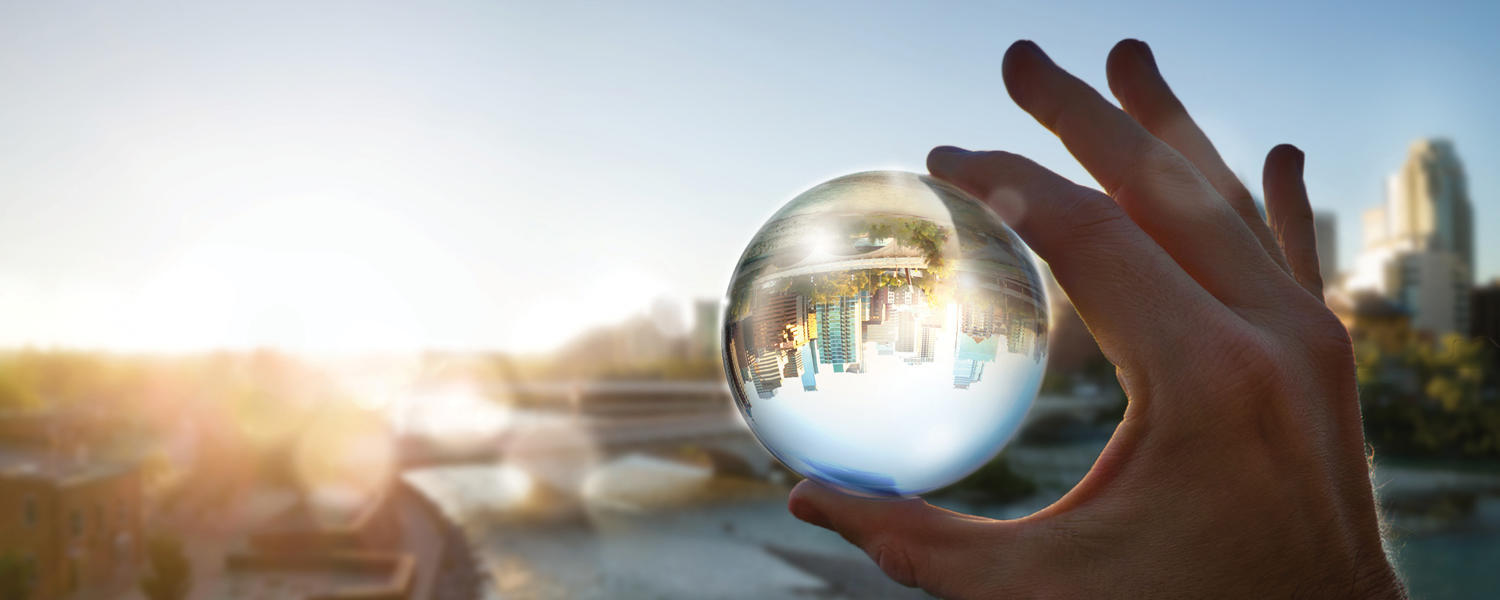 Idea Exchange
We are taking our Idea Exchange speaker event series online
Join Idea Exchange online
Idea Exchange is our opportunity to engage with our community of alumni, leaders and visionaries about topics that concern and inspire us and areas where the university is leading in research and discovery.
Join us online to hear about our most relevant work, research and ideas and ask questions about what matters to you as our communities evolve during this challenging and significant time.
Engineering Thriving Cities
Date: Sept. 29, 2021
Time: 4 - 5:30 p.m. MDT
Format: Webinar  
The world is facing an existential crisis: climate change. 
With an energy challenge touching every aspect of society, the time for action is now, and the world is watching. An upcoming United Nations global summit on climate change – COP26 – will see participating countries discussing urgent action to effect positive outcomes. 
It takes a village of expertise to imagine, design and engineer cities, with sustainability, cleaner energy goals and innovative social design all keys to creating communities that will thrive in the future. 
Join this inspiring conversation spotlighting future-forward research and design.
Meet the Host
President and vice-chancellor, University of Calgary 
Dr. Edward McCauley is the ninth president and vice-chancellor of the University of Calgary. He has served the university for more than three decades as a professor, a Tier 1 Canada Research Chair, and the vice-president (research).
Ed is deeply committed to supporting excellence in innovation, and he holds a record of cultivating strong national and international partnerships with industry, community and government towards this goal. 
A Fellow of the Royal Society of Canada, Ed holds a BSc and MSc from the University of Ottawa, a PhD from McGill University, and was a Postdoctoral Scholar and Professor at the University of California, Santa Barbara, leading a U.S. National Centre. 
Transforming Cancer Care: Research, Innovation and Collaboration
Anyone who has experienced cancer themselves or sat bedside with a loved one through treatment wishes we could do better. That means earlier cancer detection, more effective treatment, improved patient experience and more positive outcomes. To get there, we need innovative research and collaboration — and discoveries that translate to new treatments and standards of care. 
Our moment is almost here. 
Join the conversation about cancer treatment and research in Alberta and learn more about the Calgary Cancer Centre, a leading-edge facility and research centre opening in 2023.
Revolutionizing agriculture: Tech, policy and the economy
As grocery stores strained to keep shelves stocked with essentials at the onset of the COVID-19 pandemic, society's reliance on a strong supply chain and safe food production was brought to light. Many started thinking more about food — how it's grown, transported and regulated and what part it plays in our economy. 
The agriculture sector is fast evolving to protect global food security, ensure crop and animal health and form a more sustainable relationship with the environment. Join us at Idea Exchange to explore the ground-breaking technology, policy reform and research that is innovating the agri-food and agri-tech sector to stimulate economic growth, strengthen food supply chain integrity and put safe, healthy food on your table.
Meet the Expert Panelists
Child Health and Wellness
Join us at our virtual Idea Exchange as we explore how UCalgary, in partnership with Alberta Health Services and the Alberta Children's Hospital Foundation, is transforming the way we care for children by uniting researchers, health-care providers, community organizations, children and families to identify and address critical gaps in child health and wellness.
We will delve into results from the All Our Families Study, which has been following a cohort of children for 10 years beginning at pregnancy to better understand their mental health, behaviour, growth and development. Data from this study is currently informing policy, programs and practices to improve the health and well being of families and communities in Alberta.
Don't miss this illuminating conversation about how, together, we can translate research and knowledge into better care and outcomes for our children.
Meet the panelists
Dr. Susa Benseler, PhD is a paediatric rheumatologist at the Alberta Children's Hospital. She is a Professor of Paediatrics, a clinical epidemiologist and clinician investigator in rare inflammatory diseases and child precision health. She serves as the Director of the Alberta Children's Hospital Research Institute. She is Husky Energy Chair in Child and Maternal Health, and the Alberta Children's Hospital Foundation Chair in Pediatric Research. Dr. Benseler trained at SickKids, Toronto and joined the University of Calgary in 2013.
Dr. Benseler focuses on the transformation of care for children with inflammatory diseases. She previously established the first Childhood CNS Vasculitis and Inflammatory Brain Diseases Clinic and Research program and built BrainWorks, an international Childhood Inflammatory Brain Diseases Investigator Network. Past Chair of the Canadian Pediatric Rheumatology Investigator Network, she co-leads the Canadian translational childhood arthritis projects UCAN.CURE and UCAN.CAN-DU, the latter in partnership with the Netherlands. Both research projects aim to understand the biology of childhood arthritis and translate biological evidence into optimal treatments to achieve best possible outcomes for children living with arthritis.
Dr. Suzanne Tough, MSc, PhD is a Professor with the Departments of Paediatrics and Community Health Sciences in the Cumming School of Medicine. She is the Principal Investigator of the All Our Families Study and the ABCD Alberta Births Cohort Harmonization Initiative.
The underlying aim of her research program is to optimize birth and childhood outcomes by creating evidence that informs the development of community and clinical programs and influences policy. Dr. Tough is a Policy Fellow with the MaxBell Foundation/Burns Memorial Fund and has served as the Scientific Director of Provincial organizations and Strategic Clinical Networks. She has been recognized for her innovation and leadership through numerous awards including the United Nations and as a Women of Vision. She participates as a member of national and international committees including those convened by WHO and the Canadian Maternal Infant Child and Youth Network (MICRYN). 
Saifa Koonar, MA, is President and CEO of the Alberta Children's Hospital Foundation. As a passionate advocate for the health and well-being of children and families, Ms. Koonar has helped to bring our community together around transforming Calgary's pediatric health landscape. This has and continues to make possible crucial advancements in research and care, including the creation of the Alberta Children's Hospital Research Institute and construction of the Alberta Children's Hospital, Rotary Flames House and the new Centre for Child and Adolescent Mental Health set to open in 2021. 
Ms. Koonar serves on leadership and advisory committees for Canada's Children's Hospital Foundations, Children's Healthcare Canada, the Aga Khan Foundation Canada and the Woodmark Group. She was recently appointed to the Premier's Council on Charities and Civil Society. She is a proud University of Calgary alum having received her Master's of Business Administration and her Bachelor of Commerce degree at UCalgary.
Accelerating Economic Recovery and Growth
Canada's most entrepreneurial university is transforming research and scientific discovery into new business ventures that stimulate economic activity. UCalgary is bridging the gap from the lab to the market with UCeed, a new seed-stage investment fund to convert research and ideas into thriving companies, while also connecting students with real-life business opportunities.
Join us at our virtual Idea Exchange to explore how initiatives like UCeed are accelerating innovation in Alberta by attracting, developing and retaining talent and connecting game-changing ideas with the funding and expertise to bring them to life.
Following a panel discussion with business experts, we'll hear directly from company founders, whose research and innovation took flight with support from UCalgary.
Meet the Moderator
BSc'99, MBA'03, Site Lead, Creative Destruction Lab-Rockies, UCalgary
Alice Reimer is a successful technology entrepreneur and dedicated community leader and mentor.
Currently as Site Lead of Creative Destruction Lab Rockies, Alice works with Canadian academic, government and investment organizations to help accelerate technology companies with the potential to transform the world's social, industrial, and economic landscape. 
As a technology entrepreneur, Alice led ground-breaking SaaS companies for global retail giants such as Walmart, Home Depot and LEGO earning her national recognition with PROFIT W100's designation as one of Canada's Top Female Entrepreneurs, and Alberta Venture as one of Alberta's 50 Most Influential People.
Alice is a co-founder and director of The51, a financial platform for democratized access to female capital for female led businesses, serves on the board of Opportunity Calgary Investment Fund, Syantra Diagnostics Inc. and is the former Board Chair of Startup Calgary and The A100.
Meet the Panelists
CEO, Innovate Calgary
As President and CEO of Innovate Calgary, John Wilson leads a team of professionals, contributing to the design and delivery of the University of Calgary's innovation agenda.
John has an extensive background in knowledge transfer with over twenty years of experience. He has held positions as the Innovation Director at Brock University and the University of Oxford, where he served as the liaison with the TTO at Yale University. John is a strong advocate for developing critical talent that drives economic growth.
He also managed a research and development team at Unilever in the United Kingdom and Holland. He was also the CEO of a Unilever-based spin-out, where he developed software and hardware for the computer games industry.
John's credentials include a PhD in Chemistry from Bristol University (UK) and post-doctoral research experience at Bristol University (UK) and Virginia Tech (USA).
MBA'90, President, Bluesky Equities, UCeed Health Funds Investment Advisory Group
Derrick is the CEO of Bluesky Equities  - an investment management company with interests in real estate, energy, distilling, technology and alternative strategies. Bluesky was recognized as a top 10 Canadian angel investor by the Canadian Venture Capital Association in 2018 and 2019.  Derrick was also named Canadian Angel Investor of the Year for 2019 by the National Angel Capital Organization as well as Technology Investor of the year by Start Alberta.
Derrick chairs the External Advisory Committee of the Hunter Hub for Entrepreneurial Thinking at the University of Calgary and sits on the board of the Hunter Center for Entrepreneurship and Innovation at the Haskayne School of Business.  He is also a Fellow of Creative Destruction Lab (Rockies), an advisor to UCEED and a member of the Innovation Capital Working Group which has been advising the Government of Alberta during 2020.
In the not-for-profit sector, he is a member of the Management Advisory Council at the Haskayne School of Business and serves on the boards of Futurepreneur Canada and the Beakerhead Creative Society.

Derrick is a graduate of Queen's University and the University of Calgary. He is a member of the Association of Professional Engineers and Geoscientists of Alberta (APEGA). He was the 2018 recipient of the Management Alumni Excellence (MAX) award from the Haskayne School of Business.
Chairman, Venturion Oil, UCeed Haskayne Student Fund Investment Advisory Group
Vincent Chahley brings 30 years of experience in the investment banking and oil and gas industries. Vincent is currently Chairman of Venturion Oil and is a corporate director of Velvet Energy, OSUM Oilsands, and the Aequitas NEO Stock Exchange. Vincent was a career investment banker - Burns Fry (Toronto/Calgary), RBC Capital Markets (Co-Head of Investment Banking), Tristone Capital (Head of Investment Banking), FirstEnergy and KERN Partners (Co-Founder).    Vincent is an Associate in the Creative Destruction Lab Rockies and is a graduate of the University of Alberta.
Business as (Un)usual – The Economic Impact of COVID-19
The COVID-19 pandemic has caused unprecedented challenges around the world. Every week brings higher unemployment numbers as businesses close doors, global supply chains continue to crumble and sectors previously seen as stable are teetering on the verge of collapse. In the face of all this, governments are announcing extraordinary measures aimed at staving off a complete breakdown of the global economy.
The negative impact on Canada's economy has been compounded by the collapse in oil prices as a result of a struggle for market share initiated by members of OPEC. The way we work and live has been significantly changed and the question in the minds of many is what this means for every sector of the economy – from public to private and not-for-profit, in the short, medium and long term.
Chancellor Deborah Yedlin will lead a thought-provoking conversation on the current and potential future economic landscape in Alberta, our country, and beyond. Chancellor Yedlin will be joined by Jack Mintz, UCalgary President's Fellow of The School of Public Policy and Chair of the Premier's Economic Recovery Council, and Mac Van Wielingen, LLD'14, an energy executive, private equity investor, corporate director and philanthropist. 
Meet the panelists
Dr. Jack M. Mintz is the President's Fellow of The School of Public Policy at the University of Calgary after serving as the Palmer Chair and founding Director from January 1, 2008 to June 30, 2015. He also serves on the boards of Imperial Oil Limited and Morneau Shepell and is the National Policy Advisor for Ernst & Young.  Dr. Mintz was recently appointed Chair of the Alberta Premier's Economic Recovery Council and has consulted widely with the World Bank, the International Monetary Fund, the Organization for Economic Co-operation and Development, federal and provincial governments in Canada, and various businesses and non-profit organizations in Canada and abroad. Dr. Mintz became a member of the Order of Canada in 2015 as well as receiving the Queen Elizabeth Diamond Jubilee Medal in 2012 for service to the Canadian tax policy community.
Mac Van Wielingen is an energy executive, private equity investor, corporate director and philanthropist. He is the founder and chair of Viewpoint Group, a founding partner of the Creative Destruction Lab and is the vice chair and founding member of the Business Council of Alberta. Most recently, he was appointed to serve on the Alberta Premier's Economic Recovery Council. Mac's knowledge, expertise, and primary experience is the product of over 35 years in the financial and energy sectors. He is a founder, director (1989-2018) and partner of ARC Financial Corporation, the largest private equity investment management company in Canada focused on the energy sector. Mac is also a Founder and former Chair (1996-2016) of ARC Resources Ltd. In addition to the above, he has served as a director for approximately 15 different companies in the energy sector and is active in various capacities in the community and not-for-profit sector.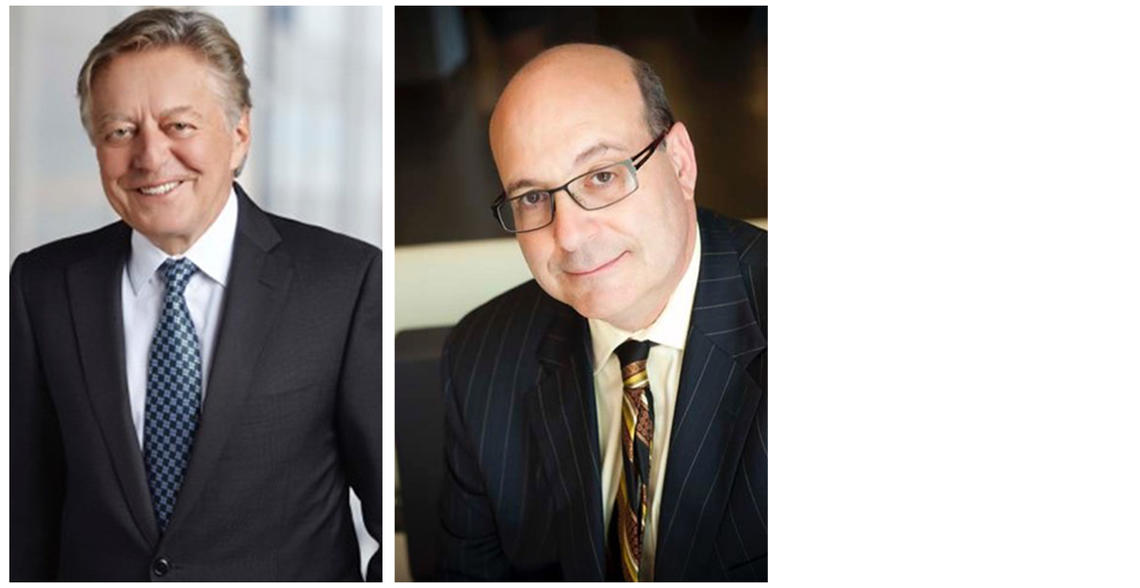 Public Health Lessons of COVID-19
All over the world, public health systems are navigating the dramatic effects of COVID-19 and adapting to the changing landscape through focussed research, treatments, planning and responses.
You are invited to join UCalgary President Ed McCauley for our first ever online edition of Idea Exchange, as he leads a panel of experts to discuss the public health and health system preparedness lessons learned so far from the COVID-19 pandemic.
Meet the panelists
An accomplished leader in the academic and healthcare sectors, Dr. Verna Yiu has been involved in public sector governance for over two decades. She is currently the President and CEO of Alberta Health Services (AHS), Canada's first and largest province-wide health system providing integrated care to more than 4.2 million Albertans. AHS has been recognized as a national and international leader in many clinical and administrative areas including: being named as one of the top 5 most integrated healthcare systems out of 40 countries, having one of the top 3 best health supply chain management systems in the world, and awarded one of Canada's Top 100 Employers for three consecutive years.
Dr. Yiu is guided by the principle that healthcare is a people business, built upon strong and collaborative relationships. Creating the stability and vision that people and organizations need to succeed, strengthened within the objectives of Quadruple Aim, have been hallmarks of her governance style – first in her role as Interim Dean of the Faculty of Medicine & Dentistry at the University of Alberta and now in her current role. Since taking the reins of AHS in January 2016, Dr. Yiu has strengthened relationships with AHS' many partners, including government; academic institutions; health foundations; the AHS workforce; patients, clients and families; and communities across Alberta. By doing so, AHS has bolstered community engagement, collaborated on world-class research, led the country in many health performance indicators and met budget targets – all with the most efficient and leanest healthcare administrations in Canada.
Dr. Yiu previously served as Vice President, Quality and Chief Medical Officer in AHS from 2012-2016. Prior to the role of Interim Dean in 2011, she was Vice-Dean for the Faculty of Medicine/Dentistry from 2008-2011 and Assistant Dean for Student Affairs from 2000-2008. She has won numerous awards for teaching and clinical excellence and also chaired the Specialty of Nephrology for the Royal College of Physicians and Surgeons of Canada for 6 years. Dr. Yiu is a Professor of Pediatrics at the University of Alberta and continues to practice as a pediatric nephrologist.
Dr. William Ghali was appointed Vice-President (Research) effective March 1, 2020.
Dr. Ghali is a world-class researcher and Professor in the Departments of Medicine and Community Health Sciences at the University of Calgary. Dr. Ghali is also a physician, specializing in General Internal Medicine (MD (1990) - University of Calgary, FRCP(C) (1994)) - Queen's University, Kingston, Ontario), and completed methodological training in health services research and epidemiology at the Boston University School of Public Health (MPH, 1995). Dr. Ghali was formally the scientific director of the O'Brien Institute for Public Health at the University of Calgary.
Dr. Ghali has held millions of dollars of peer-reviewed research funding from a number of agencies through his research program, focused on evaluating and improving health system performance for better patient outcomes and improved system efficiency. He has held a Tier II Canada Research Chair in Health Services Research for two five-year periods and has published more than 420 papers in peer-reviewed journals.
He is a Fellow of both the Canadian Academy of Health Sciences and the Royal Society of Canada. He was featured by the Globe and Mail in April 2012 as the Canadian public health researcher with the highest publication H-index, and has also been named in the Thomson-Reuters listing of the top 1% of most highly cited researchers by discipline. He is co-director of the University of Calgary World Health Organization (WHO) Collaborating Centre in Disease Classifications and Health Information.
Dr. John Conly is a Professor and former Head of the Department of Medicine at the University of Calgary and Alberta Health Services - Calgary and Area, Canada. He is medically trained as a specialist in infectious diseases, and is a past President of the Canadian Infectious Disease Society, past Chairman of the Board for the Canadian Committee on Antibiotic Resistance and a past Vice Chair for the Canadian Expert Drug Advisory Committee. He is currently the Chair of the World Health Organization Infection Prevention and Control Research and Innovation Advisory Group, Co-Director for the Snyder Institute for Chronic Diseases at the University of Calgary, a member of the Canadian Expert Advisory Group on Antimicrobial Resistance and a member of the WHO Advisory Group on Integrated Surveillance of Antimicrobial Resistance. He has published more than 300 papers and received multiple career honours in teaching, research, mentorship, innovation and service, including the Ronald Christie Award for outstanding contributions to academic medicine in Canada, the Medal for Distinguished Service from the Alberta Medical Association for outstanding personal contributions to the medical profession and the Order of Canada. He continues as an active consultant in clinical infectious diseases with current interests which focus on antimicrobial resistance and stewardship, prevention of hospital- acquired infections and novel innovations in healthcare.
Previous topics covered in the 2019 Idea Exchange Calgary series:
Learn how the Idea Exchange panellist and UCalgary professor, Dr. Ian Lewis, PhD, took his life-saving medical device to market.
What makes entrepreneurs tick? What do they do differently from anyone else?
Dr. Ian Gates, BSc (Eng)'90, PhD, on what puts UCalgary on the leading edge of global energy solutions.