#111: Shannon Doram and Ken Lima-Coelho
YMCA Calgary leaders Shannon Doram BKin'07, and Ken Lima-Coelho BA'94, discuss community engagement and non-profit leadership. 
#111: Shannon Doram and Ken Lima-Coelho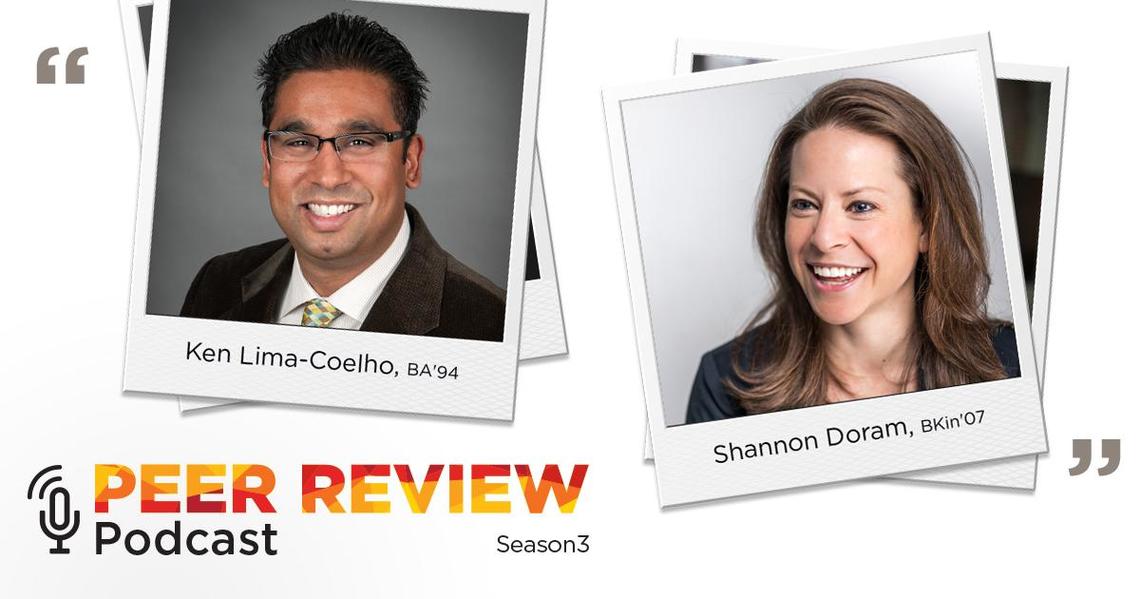 This week on Peer Review, we're joined by YMCA Calgary CEO and President Shannon Doram, and Vice-President of Marketing & Communications, Ken Lima-Coelho. Shannon holds a Bachelor of Kinesiology and, as a student athlete, captained the very first Dinos ringette team. Ken earned a Bachelor of Arts at UCalgary and during his time here was active with CJSW, The Gauntlet, NUTV and the Jazz Choir.
In this episode, Shannon and Ken have a candid conversation about what motivates them to build their careers in the non-profit sector. While the two have very different backgrounds – Shannon a long-time athlete with a background in health promotions and Ken a former journalist and proud father – they each share their journey from opposite ends of the UCalgary campus to senior leadership roles in a major community organization. Their dedication to health, wellness and community-building has brought them together as champions of the YMCA. Fair warning… if you haven't finalized your New Year's resolutions, you're about to be inspired!  
Subscribe wherever you listen