#118: Giving Day Special
Scholarships, transformational experiences, and health and wellness are key contributors to student success — and these extraordinary alumni are proof.
#118: Giving Day Special
This week, we're joined by guest host Nilufer Hasanova, BN'17, who was able to fund her entire education with scholarships.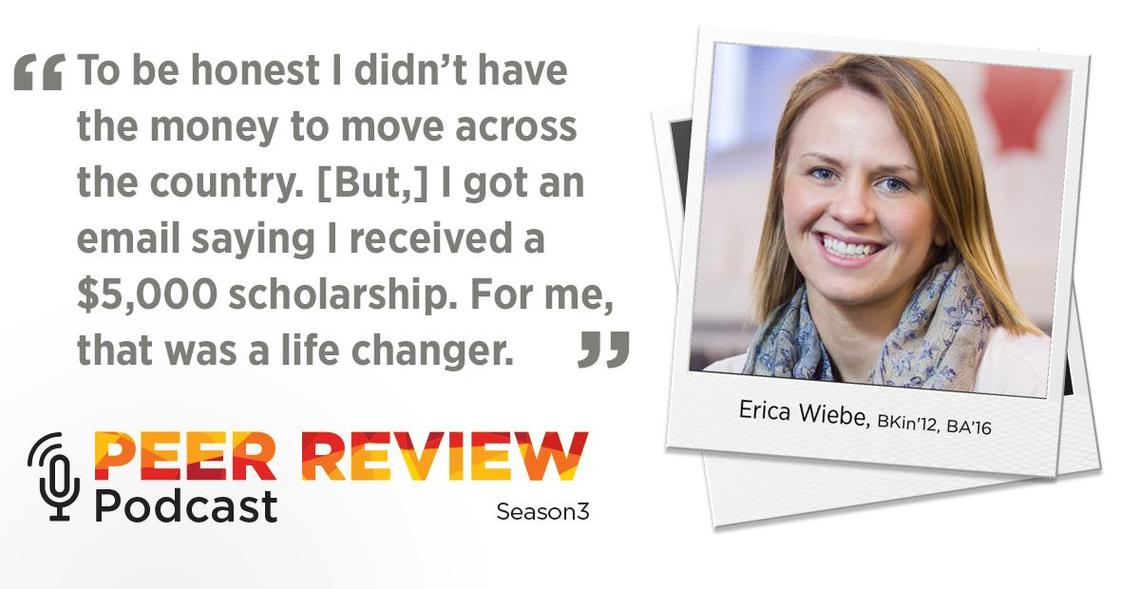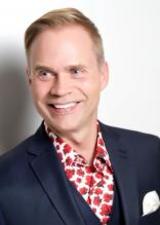 Todd Hirsch, MA'93
For more than 20 years, Todd has worked as an economist at numerous organizations including the Canadian Pacific Railway, the Canada West Foundation and the Bank of Canada. For almost a decade, Todd taught economics at the University of Calgary. He released his first book, The Boiling Frog Dilemma: Saving Canada from Economic Decline, in 2012, his second, Halfway Home, in 2016, and his third, Spiders in Space: Successfully Adapting to Unwanted Change, in 2017. Todd provides economic commentary for many Canadian media outlets, and has served on the University of Calgary Board of Governors and is the chair of the Calgary Arts Academy. He holds a Bachelor of Arts Honours degree in economics from the University of Alberta and a Master of Arts in economics from UCalgary.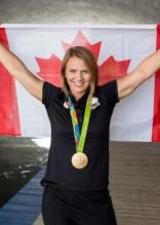 Erica Wiebe, BKin'12, BA'16
Erica Wiebe, BKin'12, BA'16, grew up in Stittsville, Ont. As a naturally competitive individual, she was involved in a variety of the standard "Canadian" sports. The attraction to wrestling was immediate, but it took a couple of years for her dream to evolve into the determined conquest it is today. That dream required moving across the country as a young, optimistic athlete and setting up base in Calgary to pursue a degree in kinesiology, represent the University of Calgary Dinos, and continue striving towards excellence as a member of Team Canada.
Erica is gold medallist and an active ambassador for Fast and Female, Right to Play, and KidSport Calgary.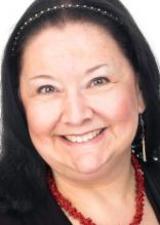 Cheryle Chagnon-Greyeyes, BA'99, BA'01
Cheryle Chagnon-Greyeyes is a member of Muskeg Lake Cree Nation, Treaty 6, Saskatchewan. She has worked with CBC Radio and Television, the National Film Board of Canada, the National Aboriginal Health Organization, Awo Taan Native Women's Shelter and the City of Calgary. She has an advertising and public relations diploma from Grant MacEwan College as well as a Bachelor of Arts in communications and Canadian studies from UCalgary. Cheryle has been the administrative co-ordinator at UCalgary's Native Centre since 2005. Cheryle and her daughter, Chantal Chagnon, have been singing, drumming and sharing their Cree/Métis culture since 2008.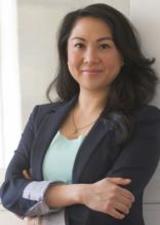 Lourdes Juan, BGS'05, MEDes'10
Lourdes Juan is an urban planner and entrepreneur; she holds a Bachelor of General Studies and a Master of Environmental Design from UCalgary. She divides her time between working as the director of Hive Developments and as owner of Soma Hammam & Spa, and doing community work with the non-profits she founded: the Leftovers Foundation (rescuefood.ca) and Moonlight Market Foundation (moonlightmarket.ca). She is also on the board of directors of the Calgary Downtown Association, HomeSpace Society, the Calgary Homeless Foundation and is on the Calgary Planning Commission. Lourdes' work and career accomplishments saw her recognized among Avenue Magazine's Top 40 Under 40 in 2013, she was featured on the cover of Business in Calgary magazine, and she was named one of L'Oreal Paris' Women of Worth 2018.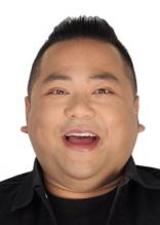 Andrew Phung, BA'06
"You learn by failing" is the philosophy taught to Andrew Phung, BA'06, at a young age. Born and raised in northeast Calgary, Andrew is a unique character with a full tank of energy. While attending Bishop McNally High School, Andrew became a volunteer at the Loose Moose Theatre Company (LMTC). Taken under the wing by many of his improv heroes, Andrew developed a love for the stage.
More than a decade later, Andrew continues to perform at the Loose Moose Theatre Company as a senior ensemble performer and instructor. He's also mentored young improvisers and has been a positive influence in their lives. Improvisation is a form of theatre that is limitless; Andrew believes that, by teaching young people how to improvise, you teach them how to think outside of the box.
Andrew splits his time between Calgary and Toronto, and he is one of the stars of Kim's Convenience on CBC, the network's highest-rated comedy show. 
Subscribe wherever you listen