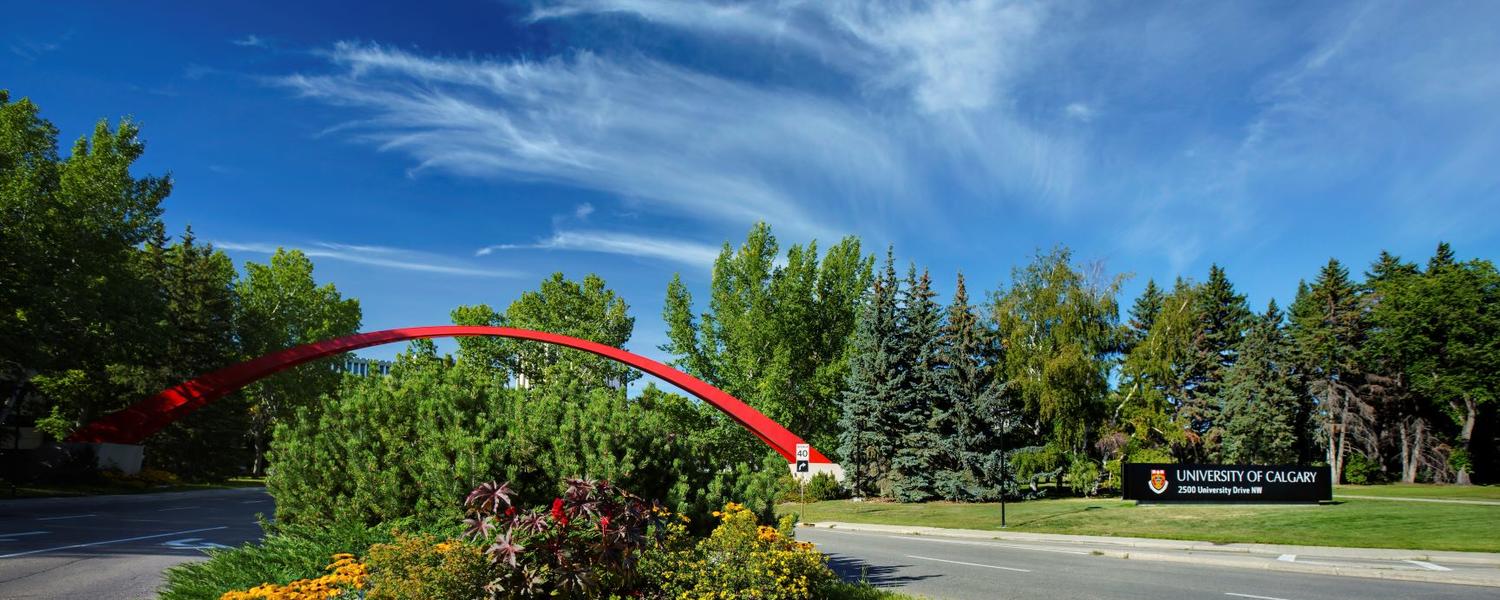 For 20 years, outstanding young civic-minded visionaries have been celebrated in the annual Top 40 Under 40. And, once again, it wasn't only entrepreneurs and business leaders who were toasted at the Nov. 8 gala hosted by Avenue Calgary.
Although the Top 40 is often recognized as a who's who of corporate Calgary, among this year's honourees were many researchers, doctors, aid workers and charity founders with UCalgary connections. In fact, 21 of this year's recipients have ties to the University of Calgary. We spoke to 20 of them in this four-part series.
Read on to meet this year's crop of ambitious, talented professionals — who were eager to reminisce about their times on campus as well as share advice and wisdom. In Part Two we interview:  Dr. Tolulope Sajobi; Derek Luk, BN'07; Christina Hassan; Kye Kocher, BA'11; and Dr. Prism Schneider, MD'08, PhD'08.
Dr. Tolulope Sajobi, 38, statistician and associate professor in the departments of Community Health Sciences and Clinical Neurosciences, won a Top 40 spot for his ability to secure more than $12 million in research funding for clinical trials and epidemiological studies. Sajobi, PhD, admits he still misses student life, "especially the free time to explore opportunities to learn and connect with students from diverse cultures."
If you went back to school, what would you take? I would still study medical statistics/data sciences, but I would enrol in a variety of graduate courses.
A guilty pleasure? Avocadoes. Amala ati Abula (a Nigerian dish).
To what do you attribute your current success? To hard work, mentorship, an excellent work environment and amazing friends/family.
What are you watching or reading these days? I love watching European soccer and I read a lot of books on leadership and management.
What is the luckiest thing that has happened to you? Meeting my wife during my third year of undergrad. We've been happily married for nine years.
Derek Luk, 34, BN'07, was selected as a Top 40 recipient due to his innovative employee mental-health startup based on mindfulness training. And it all began when Luk began running mindfulness workshops for stressed-out students while working at UCalgary's Student Union Wellness Centre. That led to his master's thesis and the creation of Mimentra which offers mindfulness training both face-to-face as well as in a digital format. Luk is now a senior consultant with Alberta Health Services.
What is one of the top lessons you learned at UCalgary? Having a work-life balance is easier said than done, but it's crucial. Have an assignment that is due tomorrow, but you're exhausted? Go take a 30-minute nap and come back to it. You'll be much more productive, trust me. Don't feel guilty for taking care of yourself.
Any advice for new students? Take risks, stay curious, go out there, explore and have fun. No matter what life throws at you — remember, you've got this.
Christina Hassan, 28, currently a student in the Faculty of Law, and her husband, Hyder, are co-founders of FullSoul Canada — a not-for-profit agency that equips hospitals in Uganda with much-needed medical supplies used in childbirth. Since this award-winning agency formed in 2013, it has delivered 759 medical tools to three hospitals in Uganda, meaning approximately 65,000 babies have been delivered more safely.
A significant memory from your time at UCalgary? Bringing my six-week-old son to Block Week and nursing him in my arms while listening to lectures and making notes.
Biggest heroes? Melinda Gates and Queen Rania of Jordan for their work in the child and maternal health space.
A guilty pleasure? Nespresso coffee and German chocolate. 
What are you watching or reading these days? Law school books — and baby shark videos on repeat.
Favourite professor? Bryce Tingle — he makes the law very real in class.
Kye Kocher, 33, BA'11, is an urban farming advocate who, until recently, was the president of YYC Growers. His new enterprise is called the Chef's Farmer and, when asked what he wishes he knew more about, he says, "the soil."
What amazing thing did you do that no one was around to see? Memorized my Spanish flashcards.
What is the most annoying question that people ask you? "You studied English, so you want to be a teacher?"
Biggest heroes? Zina Kocher (my sister) and Mohamed El Daher — a Syrian refugee who immediately put his farming skills to work in Calgary, soon after arriving.
A significant memory from UCalgary? My freshman's epiphany that university was not simply a factory for professional careers and that there was so much more potential.
Biggest regret? Not taking more courses, and not studying more sciences and math.
Any advice for students? Don't listen to your parents or the corporate machine — do what you want to do, what fulfils you, and work extremely hard at it. And also, our world is in a bad way and we need more mould-breakers, more co-operation and some truly transformative shit to happen.
What do you miss about student life? The privilege of being able to learn whatever I wanted and have the time for heady discussions, as well as time to go skiing.
Dr. Prism Schneider, MD'08, PhD'08
Dr. Prism Schneider, 38, MD'08, PhD'08, is one of the few female orthopaedic trauma surgeons in Canada, but that's not why she's a Top 40. It's her groundbreaking research that is changing surgical practice and improving patient outcomes that could save thousands of lives — plus, her umpteen job titles at UCalgary didn't hurt!
What is one of the top lessons you learned at UCalgary? Hard work, dedication and perseverance truly do result in successful achievement of your goals, so aim high, put your nose to the grindstone, and you can achieve anything.
To what do you attribute your current success? I grew up in a small town in Saskatchewan, but I spent most weekends throughout junior high and high school downhill ski racing for the Sunshine Village Ski Team, staying in Calgary with family and driving more than six hours in each direction every couple of weeks in order to do so. These early life experiences taught me the value of dedication, commitment and personal discipline. Ski racing uniquely combines individual success with team dedication and has largely defined the values that continue to motivate me. I am passionate, devoted and determined (otherwise known as stubbornness). These attributes have supported me in my perseverance for clinical and academic excellence.
What is something you think everyone should do at least once in their lives? Shark diving in Cape Town, South Africa. This is a must-do — but only once. It is an exhilarating and terrifying experience that brings true appreciation for the strength and resilience of these great animals.
What quirks do you have? In my mind, I am six feet tall, I can dance and carry a tune!
What is the luckiest thing that has happened to you? I just won an auction for X92.2 One Weekend Only, where I was able to support Inn from the Cold through a donation, but also attend a concert with several fantastic Canadian bands.
A significant memory from UCalgary? I met my partner of 13 years, Dr. Paul Cantle [MBT'04, MD'08], when we were children ski racing for Sunshine Village, then again during our undergraduate degrees at McGill University, but it wasn't until the first day of medical school orientation at the U of C where the stars finally aligned, and we have been happily together ever since. He is my greatest supporter and I am truly grateful for his unwavering love and support through over a decade of adventure, tribulation and determination.