Top 40 Under 40
Part Four
By Deb Cummings, Office of Advancement, with files and photos from Avenue magazine

The Top 40 Under 40 is a celebration of the best and brightest in the city and an in-depth look at the diversity of opportunities and achievements happening in Calgary.
The work of these trailblazers has already made an impact on this city and their respective industries, from leading innovative eco-systems and designing wearable tech to painting murals that matter and leading labs of life-altering medical research — the Top 40 Under 40 honourees demonstrate the breadth and depth of what is being achieved in Calgary. 
In Part Four, we chat with: Justin Eyford, BA'07, MA'13; Dr. Carly McMorris, BA'06, PhD; Dr. Rita Henderson, PhD; Nicole Dyer, BA'07; Dr. Aaron Phillips; and Sue Crawford, BSc'11, BN'13, MN'20.
Co-founder of Monogram Coffee

Justin Eyford, BA'07, MA'13 — who shares the Top 40 Under 40 honours with his Monogram Coffee co-founders Ben Put and fellow alumnus Jeremy Ho, BHSc'09,— self-describes as the "thoughtful supply chain and operations savant." Despite owning three cafés and an international export business, he and his team continue to support Calgary, donating all proceeds from in-café drink sales on the first day of the month to justice-focused causes. The company (whose founders met while working at Phil & Sebastian Coffee Roasters) has also given away hundreds of pounds of coffee to front-line workers. 
We understand that the company revenue in 2019 was $4.5 million. What's the secret sauce? A strong vision and lots of luck. My vision for my career has been the same for 14 years. I wanted to work with coffee farmers to build quality coffee and help to improve lives through coffee. This led me to want to work as a green coffee buyer and then to start Monogram, which has allowed me to build and shape a coffee program that is centred around that goal.
What do you wish you knew more about? Business operations and accounting. 
What are you watching or reading these days? I'm watching Schitt's Creek and reading Foucault's Pendulum.
Any guilty pleasures? With two kids, a dog and a business — reading is my guilty pleasure.
What do you miss about student life? Reading. Both required and not.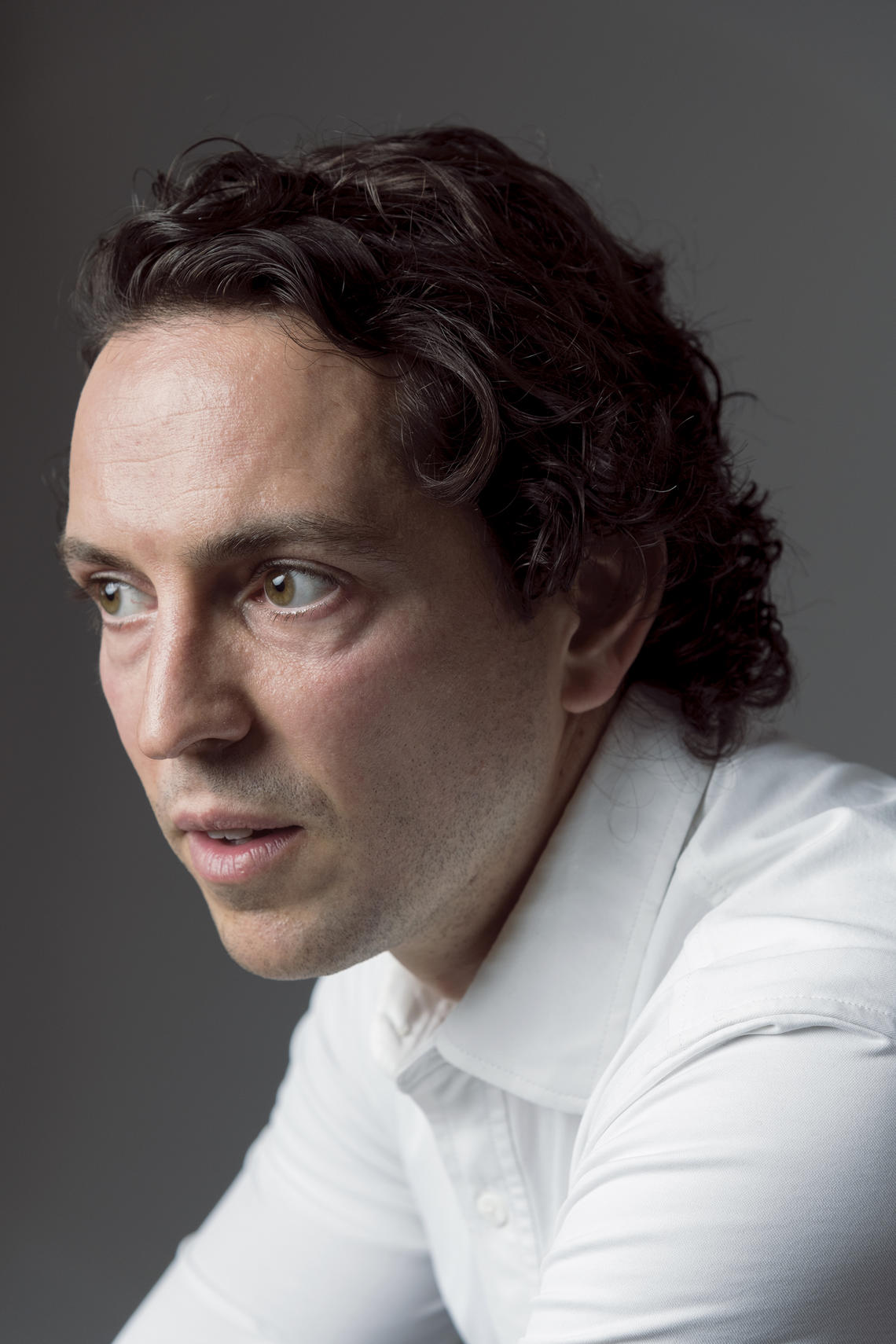 Jared Sych, courtesy Avenue magazine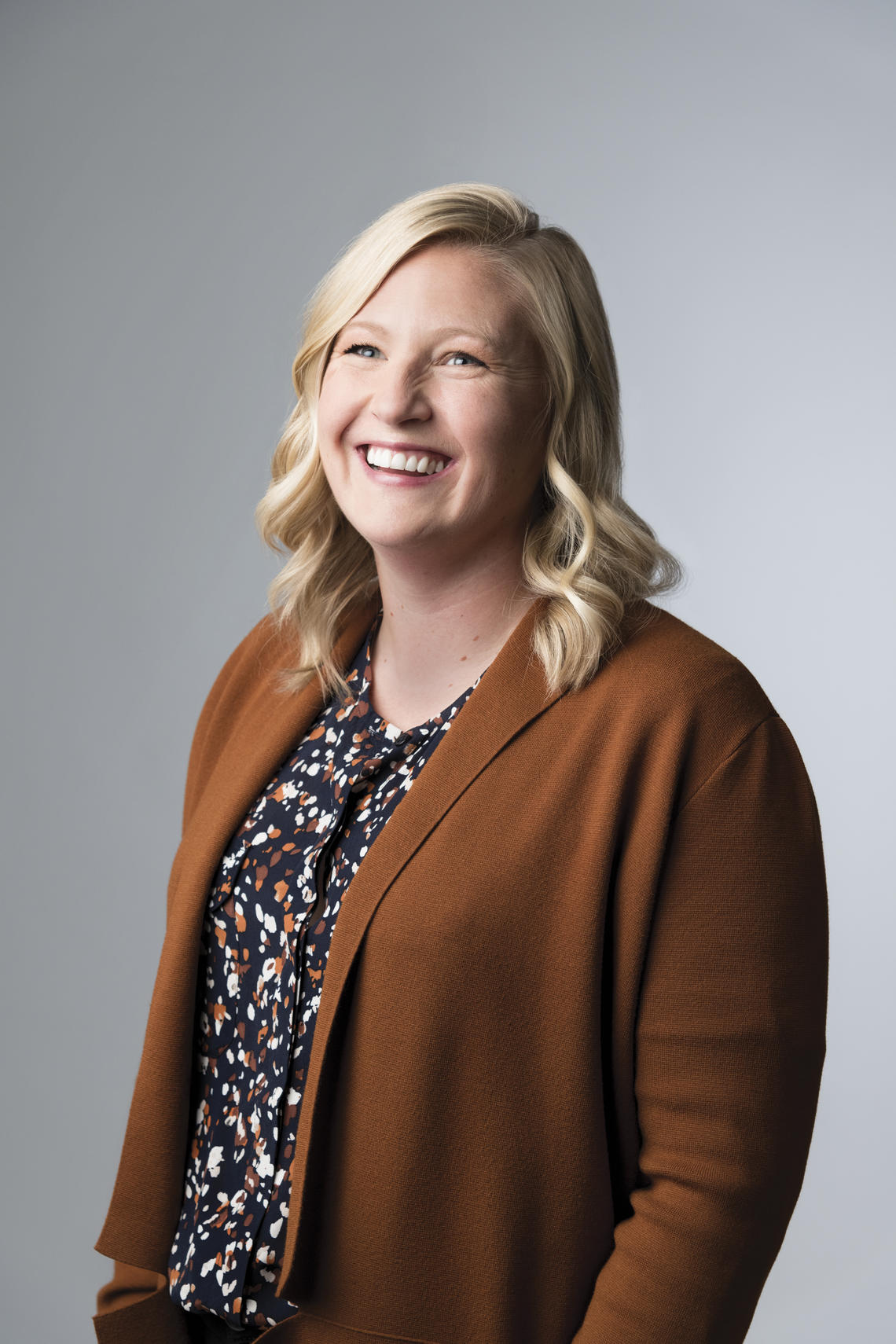 Jared Sych, courtesy Avenue magazine
Assistant professor, School and Applied Child Psychology, Werklund School of Education, UCalgary; registered child clinical psychologist

In just under four years as assistant professor in UCalgary's Werklund School of Education and director of the ENHANCE Lab (the acronym stands for enriching research in neurodevelopment, health and child education), Dr. Carly McMorris, BA'06, PhD, is successfully altering the perception of mental health in children and youth with neurodevelopmental disabilities (NDDs) such as autism and fetal alcohol spectrum disorder.
How did you become interested in working with youth with NDDs? In the third year of my undergraduate degree, I started working with a boy with autism as a behavioural aide. After the first few weeks of seeing him learn new skills, I immediately knew I wanted to work with autistic children and their families. 
Why are you one of the few researchers who are examining suicide in children and youth with autism? I'm not certain. I think part of it is because, up until a few years ago, it wasn't common knowledge that autistic people experienced suicidality, despite clinicians telling us anecdotally that this was a huge problem in the autistic community. 
How has the pandemic impacted your day-to-day job? In every way! When COVID-19 first hit, I, like many academic parents out there, I was trying to juggle work and parenting — which was far more challenging than I had anticipated. A lot of times, I would be on a conference call while also pretending to be Darth Vader or Marshall from PAW Patrol. My research, which is primarily face-to-face, has also needed to be completely modified — which has been tricky to navigate. And productivity didn't even exist.
Do you recall any professors who were extraordinary? Dr. Eric Mash [PhD], who taught developmental psychopathology. He had such a wealth of knowledge related to child mental health disorders and weaved in clinical cases [and] stories to enhance our learning. Every week, I couldn't wait for his class! This class inspired me to pursue a career as a child clinical psychologist.
Who are your biggest heroes? Eunice Kennedy Shriver, the founder of Special Olympics. She was an incredibly inspiring woman who fought tirelessly for acceptance and inclusion for people with intellectual disabilities. Through this work, she transformed the lives of thousands of people around the world.
A guilty pleasure? A really good latte.  
What is the most rewarding aspect of your job? Seeing my students succeed — there is nothing better than seeing a student's paper being published or them receiving a scholarship. It is just the best!
Assistant professor, departments of Family Medicine and Community Health Sciences, Cumming School of Medicine, UCalgary

What knowledge Dr. Rita Henderson gathered from her PhD research — that focused on the social impacts of multigenerational trauma in Chile — she now applies to the health effects of historical trauma among Indigenous communities in North America. It's apt that one of her heroes, she says, is "Viola Desmond, for pushing for a civil rights movement of Canada through everyday resistance."
What has been your biggest career highlight to date? Mentoring students on their career and life paths. 
Any professors who were extraordinary? Dr. Lindsay Crowshoe's [MD] distal determinants of Indigenous health lecture for first-year med students. It's a powerful reflection on the health impacts of deep social and cultural disruptions that connects to place and people in a visceral way.  
Any advice for students or new grads? Hustle for the career you want — it doesn't guarantee that you will attain exactly what you envision, but know that you are deserving of professional fulfillment and it is possible to achieve with flexibility and drive.
What do you wish you knew more about? Computer programming. As a systems thinker in my current work, I realize that I might have been equally motivated by other career paths that involve jumping between big-picture and granular decision-making to achieve a complex vision, and I feel that women didn't imagine ourselves in the computer sciences as much as maybe we should have at the time that I entered post-secondary studies.
If you were to go back to school, what would you take? Bachelor of Health Sciences. I don't regret studying anthropology, but I would have liked to engage more with epidemiology and biostatistics earlier in my undergrad.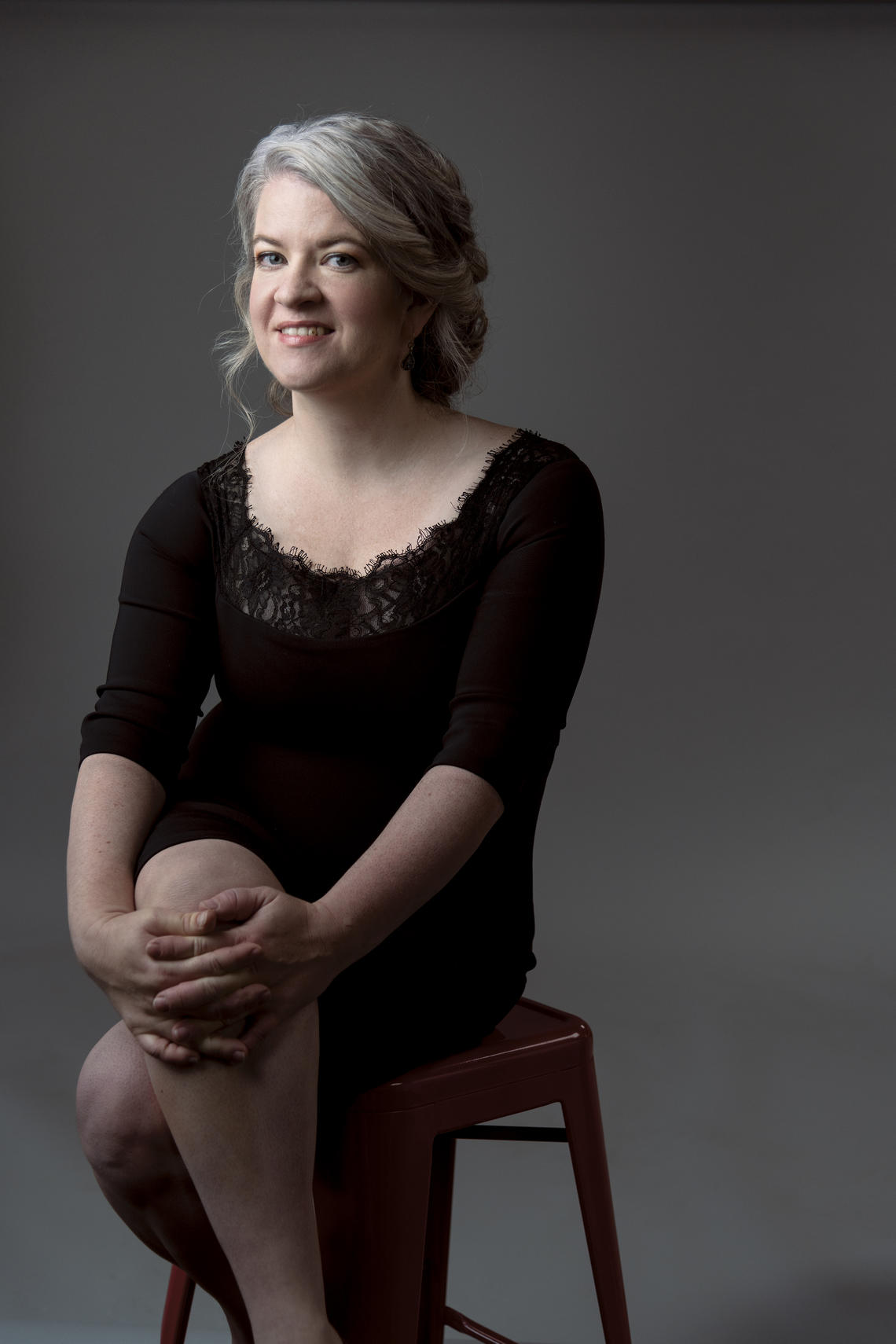 Jared Sych, courtesy Avenue magazine
Jared Sych, courtesy Avenue magazine
Co-president and director of Vytality At Home

In a snap, Nicole Dyer, BA'07, recalls the worst job she ever had. While studying economics, she decided to work as a security guard for an outdoor concert, thinking it would be a lark. "It was horrible," she recalls. "Thirty-plus temperatures, stuck in a uniform, no water all day, a dust storm that left me painted in dirt." Her other job she had as a student, however, led to the development of her own award-winning tech company.
What is Vytality at Home? An app and web-based program for seniors and their families to select caregivers and services for in-home care. Clients can request a specific personal support worker to make meals, play games or clean house, for example, and at a specific time. The client's family can also receive confirmations that a caregiver has arrived and carried out services. 
Do you use any of the skills you obtained in your degree in your current role? My degree gave me a great foundation to understand data, statistics and demographics — but, even more importantly, to challenge information that is being presented. The ability to look at data or charts objectively or to use data to relay my message was provided to me through my degree. In creating my business plan and educating others on aging demographics, my education in economics has played a big role.
What was one of the highlights of your student life? I did a semester abroad at the University of Economics in Prague. It was such an amazing and rewarding experience.
Hardest course? Photography! I took it as an elective and thought it would be an easy "artsy" course that would be lots of fun. It was so hard and incredibly time-consuming!
Any advice for students or new grads? Make the most out of your university experience! Join clubs, take electives that you aren't sure about, try to study abroad (I know the pandemic may impact that).
What is one of the top lessons you learned at UCalgary? I learned how to learn in university and also how to challenge information that is being presented. These are lessons that I use on a daily basis and are the greatest gifts education could have provided.
Assistant professor in Physiology & Pharmacology, Clinical Neurosciences, and Cardiac Sciences; member of the Libin Cardiovascular Institute and Hotchkiss Brain Institute, Cumming School of Medicine, UCalgary

If anyone knows how fragile life can be, it's Dr. Aaron Phillips, PhD, a trailblazer when it comes to improving people's lives after spinal cord injuries. In 2018, a year after setting up his own lab at UCalgary, he and his colleagues published an important finding: after electrical stimulation of the spinal cord, a patient with a severe spinal cord injury showed significant improvements in his ability to regulate blood pressure. Blood pressure instability is a potentially fatal problem for many people with these injuries. 
What has been the biggest highlight since setting up your lab at UCalgary? Witnessing how connected the medical school is to the community. It is like nowhere I have ever worked before.
What is the most satisfying aspect behind your research and/or teaching? Being able to improve people's health on a population scale. 
Any advice for students or new grads? Have a passion. Be driven, not pushed, towards your goals. 
Why did you form StimSherpa Inc.? I'm a co-founder of the company which connects patients to neurostimulation technology. It's meant to speed up the process of moving our research into practice. In this realm of research, you have limited time to make an impact and so you need to be as fast and as efficient as possible.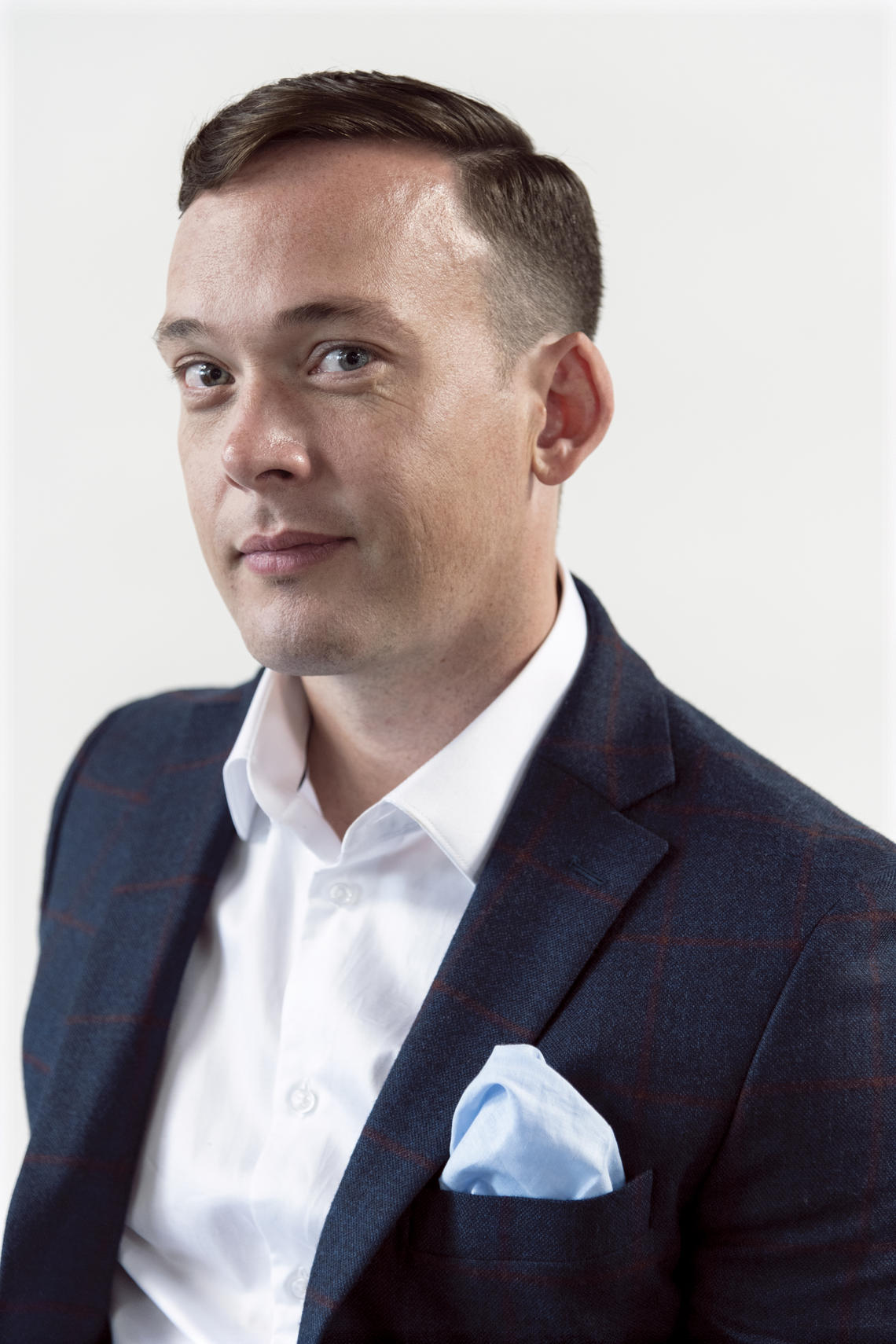 Jared Sych, courtesy Avenue magazine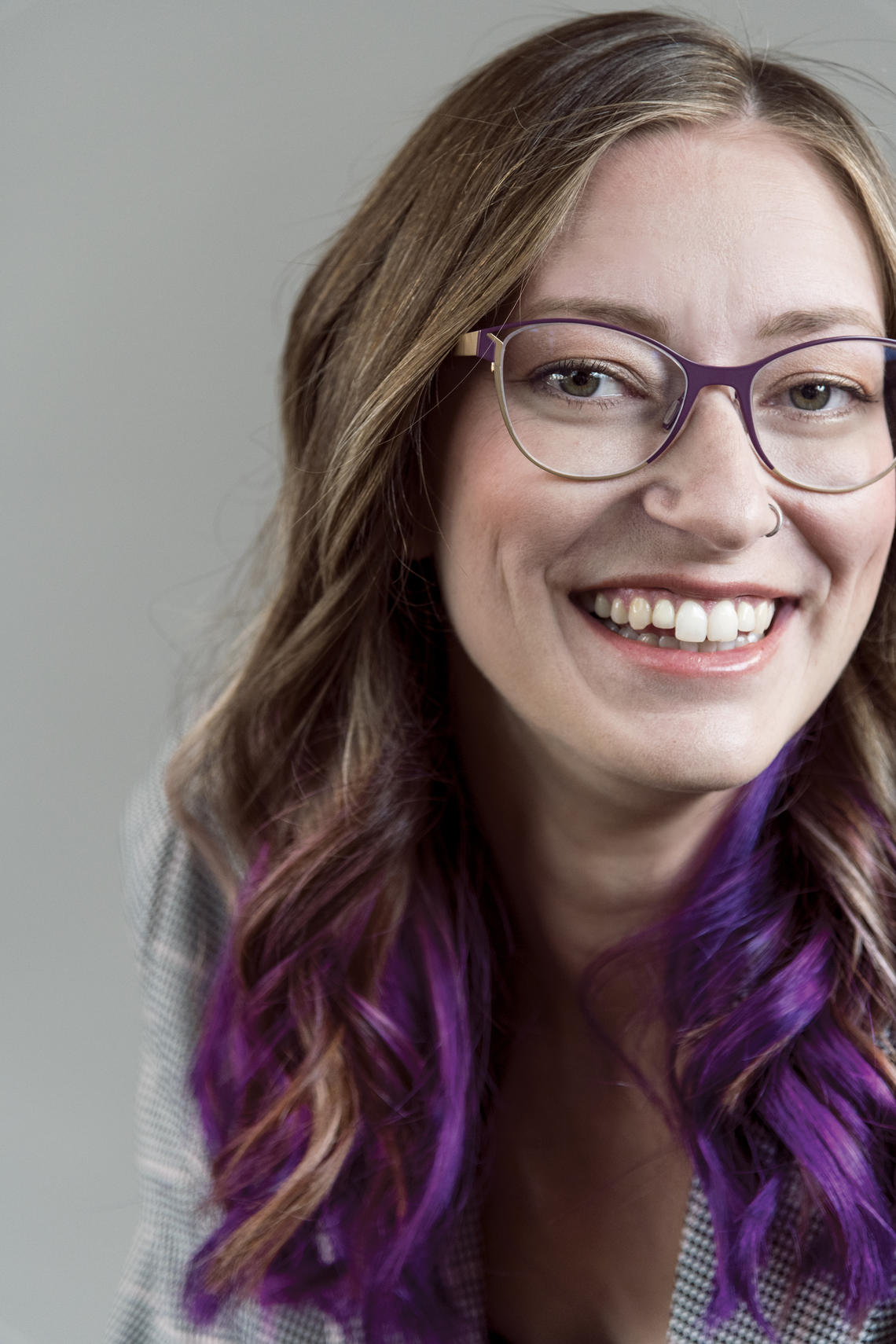 Jared Sych, courtesy Avenue magazine
Co-founder and executive director, ENABLE; registered nurse, Psychiatric Emergency Services Team, Alberta Children's Hospital

Triple-alumna Sue Crawford, BSc'11, BN'13, MN'20, knows how to fill a gap when she spots one. Besides working as a pediatric psychiatry nurse and a guest lecturer at UCalgary, this 32-year-old nurse-entrepreneur co-founded ENABLE — a for-profit social enterprise that helps families who have a member with a disability connect with support workers. 
What are a few of the awards you've won for your entrepreneurial efforts? The U of C named me its most promising first-time entrepreneur in 2017, while the Faculty of Nursing, as part of its 50th anniversary commemoration, named me as a decade representative for "changing the face of nursing" as an "EntrepreNurse." 
Any lectures or professors who stood out and why? Dr. Andrew Estefan [PhD], whom I was lucky to have as my graduate advisor for my master's thesis. His insights and knowledge have encouraged me to develop my work into what it is today.
What do you wish you knew more about? I am a big science nerd, so I would love to delve into more science knowledge. I especially love marine invertebrates and learning about the fossil record. 
If you were to go back to school, what would you take? Paleontology, or another topic related to evolutionary biology.
What is the most rewarding aspect of your job? The most rewarding aspect is when people share with me their stories of connection and personal growth as a result of connections made through ENABLE.
What do you like about teaching? Working with students is so refreshing; they come into the clinical environment with such energy and eagerness that it is hard not to be drawn to it. Teaching is also a way for me to instil my passion for quality nursing care into the next generation of nurses.
How has the pandemic impacted your day-to-day job? As people began self-isolating due to COVID-19, I quickly looked for ways that my nursing skills could be of service to my community. I came across an opportunity with The Alex [a Calgary community health centre] and began working at their Assisted Self-Isolation Site in April, supporting people who are experiencing homelessness and need to self-isolate at our site. Working both in the hospital and community has made me aware of the fatigue that my health-care family is experiencing, which I will admit I am not immune to, either.
Have you experienced any embarrassing moments as an instructor? Just the other day, I warned my students to leave their phones in their bags in the break room and not to bring their phones onto the unit. And then I heard a phone beeping. I ignored the first beep, but the second one rolled in and I asked the perpetrator to please put it on silent. A third beep came in and my students told me they thought the sound was coming from behind me. I looked to the sleeping patient in the bed behind me and quickly realized it was my phone beeping. We all had a good laugh over that one!
We know you're a guest judge and entrepreneur advisor for business students at the Hunter Centre for Entrepreneurship and Innovation; do you think there is a lot of entrepreneurial thinking within the Faculty of Nursing? So many nurses share many of the same qualities as entrepreneurs but, for some reason, they don't recognize how entrepreneurial their work is. We need to change that.
Meet more of the Top 40 Under 40