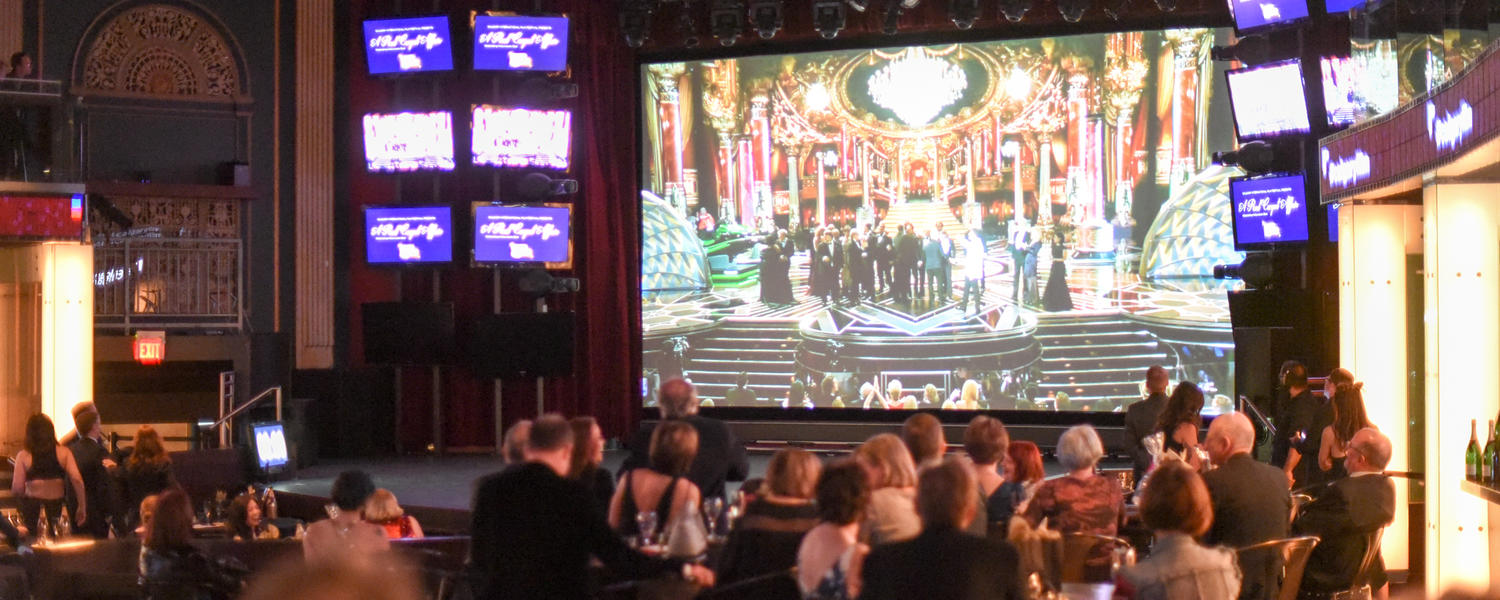 Calgary's Only Official Oscars Screening Party
Lights! Camera! Action!
Will it be Roma, Black Panther, Bohemian Rhapsody? Join other movie buffs and a slew of Calgary's movers and shakers who are expected to walk the red carpet

by Deb Cummings
Working at a university often means we are confronted with many deep philosophical questions that may never be answered. What is truth? What is reality? How do I throw a decent Oscar party?
OK, so maybe not the last one. But still, we need to know these things, which is why we turned to the Calgary International Film Festival (CIFF) where we found its new artistic director and two alumni — an engineering grad and a history major — deep in the throes of planning for one of their biggest parties/fundraisers of the year.
So, here's the truth: Beginning at 4:30 p.m. on Sunday, Feb. 24, the Palace Theatre in downtown Calgary will be all gussied up, Hollywood-style. After treading across the red carpet, with paparazzi popping photos, you will not only see one massive movie-sized screen, "for those who want only to speak during commercials," explains Brian Owens, CIFF's artistic director, "but hundreds of other screens will be strategically placed around cocktail tables for those who want to mingle and chat."
Taking its lead from the 91-year-old Oscars (which this year is eschewing the traditional MC), CIFF's bash will be doing the disembodied-voice-as-host. "That doesn't mean things won't be happening on our stage," explains Owens. "We've got all sorts of interactive games from a best-dressed competition to something we've dubbed the Trophy Game (with a chance to win up to $20,000), plus food from Anju, Goro + Gun and The National will roll out throughout the night and we'll have an oyster bar, a silent auction and other surprises."
Movie buffs will love CIFF's idea, which is to start celebrating the Oscars a week before by spotlighting live-action shorts one night, animation shorts another, as well as a night full of documentary shorts — all at Calgary's downtown Globe Theatre. Plus, when you buy a ticket to CIFF's Oscar party, you will receive a prediction ballot. "The person with the highest score will nab two free passes to CIFF's annual fall film festival, and, if they beat me," chuckles Owens, "they will get four passes."
But don't go on betting sites, advises alumna Gillian McKercher, BSc (Eng)'13, CIFF's artistic programming administrator: "It removes the interactivity of the night." 
Why, we had to ask, is a chemical engineering grad working at CIFF? McKercher says she wouldn't have altered her degree choice, even though she's always wanted to work in the film industry.
"I really do believe an engineering degree prepares you for life," says McKercher, who produced her own film, Circle of Steel, which premiered at 2018 CIFF and has since been accepted to five other film festivals. "Nothing fazes me in comparison to school . . . everything is manageable because university was so intense. I also met a lot of different people, so I am happy for that exposure."
McKercher's film was, in part, about the three-and-a-half years she spent working as an engineer with ConocoPhillips.
"I had been wanting to get into film full-time, so I wasn't upset when I got laid-off," recalls McKercher. "Then, when I saw the posting for this job . . . well, I did everything I could to make sure I got this job."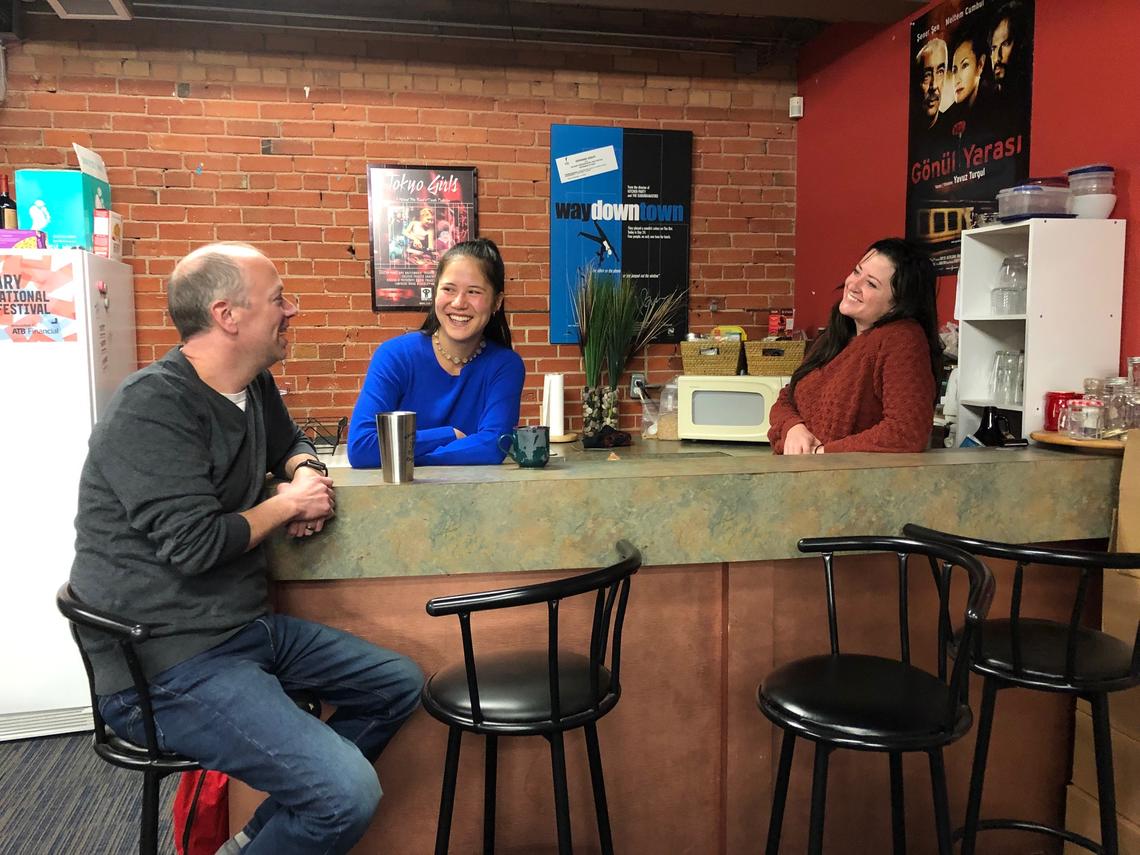 That included spending a lot of time in UCalgary's library, watching films, "movies that are not digital yet," explains McKercher, a fan of directors Lars von Trier and Steven Soderbergh. "That resource [typically used by students of Film Studies, but is open to alumni] has greatly helped me in my career here." 
As for Rebecca Zahn, BA'13, her path from UCalgary's History department to becoming CIFF's digital marketing specialist has a connection to research (that's how she got into marketing), but the more direct link was her volunteer work that she did while studying at UCalgary. 
"I started off as a social-media contributor for a two-week stint for the festival itself, and then I was hired seasonally right after," she says. "My experience has been that it's far easier to work in the arts if you've volunteered with an arts organization before. In fact, I took six years to get my degree because I wanted to do other things in the community. 
"I remember thinking that the U of C was a commuter school and, back then, I don't think I saw that as a good thing. It was during my time at university that I realized how important civic pride and community is to me — and that's critical in what we do here."
Zahn says her advice to current students is for them "to take time, while still at school, to nurture different parts of your soul so you can discover who you are while meeting others in the community."
Owens attributes his position as CIFF artistic director, somewhat, to the legendary Oscar parties he threw while attending film studies at Indiana University. So famous were his parties, he had 3,000 followers when he graduated — enough to get him featured in In Touch Weekly magazine. He went on to launch the Indianapolis Film Festival in 2002, before running the Nashville Film Festival for a decade.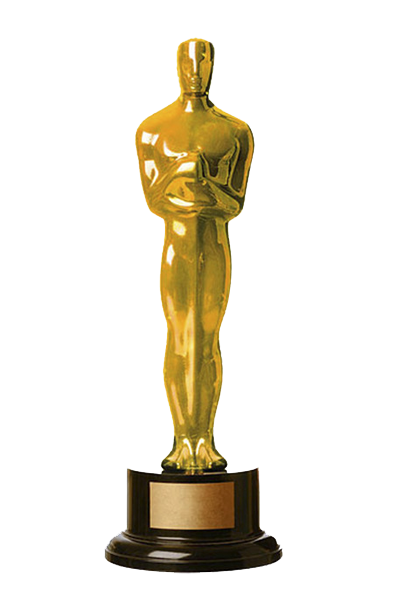 For those want to host their own Oscars soirée, here are some of Owens' tried-and-true home-party tips:
Form your menu around this year's top contenders. Instead of Green Goddess salad dressing, for example, Owens says, "make Green Book dressing."
 
Straddle the party across two rooms — one for those who want to talk and the other for those who want to watch. It's all about having the right company in the right room.
 
Set the stage — this is not the Super Bowl. Have everyone dress up in their fanciest cocktail duds. Opt for old-Hollywood glam and decorate your party rooms in cream, gold and black. And remember: mood lighting is key.
 
Make it as interactive as possible. "In college, we had two sets of ballots," says Owens. "One for what we believed should win and one for what we thought the Academy would choose." Offer prizes for highest score, best costume, best actress lookalike, etc.