Events
No matter if you're a recent grad, retiree or somewhere in-between, connect with like-minded alumni all year long.
Upcoming Alumni Events
Looking to learn something new or have fun with your former classmates? We've got something going on for you!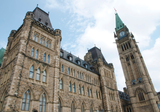 Arts in Ottawa 2019 | Jan. 17, 2019
Time: 5:30 – 8 p.m. EST
Cost: $15
Location: Metropolitan Brasserie, Ottawa 
Join the Faculty of Arts in Ottawa for a lively panel discussion, National Security: A conversation on the players, the stakes, the game, the panelists will talk about national security, as well as the factors influencing perceptions and the reality of security today. 
Save your spot »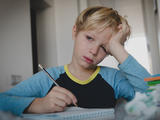 Childhood Anxiety Prevention and Management Program | Jan. 22, 2019
Next parent session: Jan. 22, 2019 | 5:15 – 6:45 p.m. MST
This program is for children aged eight to 11. 
Does your child suffer with anxiety? Anxiety can be crippling for young children and oftentimes they are unable to find the support they need. Integrated Services in Education (ISE) is hosting a four-month clinic-based Anxiety Prevention and Management Program. The program meets weekly on Tuesday evenings from 5:15 – 6:16 p.m. The cost for the program is $250.
Learn more »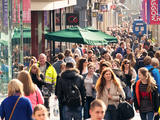 Sustainable Development and Population Dynamics | Jan. 24, 2019
Time: 4 – 7 p.m MST
Cost: Free
Location: University of Calgary, MacEwan Hall A/B
Calgary and Beyond: Sustainability in the Next 20 Years is a speaker series that involves thought-provoking panel presentations and audience discussion that serve as a catalyst for finding sustainable and scalable solutions to complex social, ecological and economic challenges that are of local and regional importance.
UCalgary Alumni is proud to support the Calgary and Beyond: Sustainability in the Next 20 Years speaker series.
Save your spot »
Crowchild Classic | Jan. 29, 2019
One of the most exciting events on the annual U SPORTS Canada calendar is back for a seventh year as the Dinos and Mount Royal Cougar Athletics get set to take over the Scotiabank Saddledome for the seventh annual Crowchild Classic on Tuesday, Jan. 29, 2019.

The annual celebration of university sport in Calgary is the largest gathering of students in the city each year and will once again feature a hockey doubleheader, with the women's game set for 4 p.m. with the men to follow at 6:45 p.m.
Tickets go onsale Jan. 7, 2019.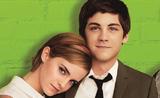 Science in the Cinema presents The Perks of Being a Wallflower | Jan. 30, 2019
Time: Doors open at 6 p.m. MST
Cost: Free, includes small popcorn
Location: The Plaza Theatre
On Bell Let's Talk Day 2019, the Mathison Centre for Mental Health Research & Education, in collaboration with the Canadian Mental Health Association, Calgary, is hosting a screening of The Perks of Being a Wallflower. Following the screening, join Dr. Scott Patten, MD, PhD'94; Dr. Gina Dimitropoulos, PhD; and Nigel Mayers, Peer Support Worker at the Canadian Mental Health Association, for a discussion on youth mental health.
Learn more »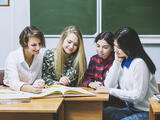 Innovation, Design and Transformation: The Marriage of Psychology and Education | Jan. 31, 2019
Time: 4 – 6 p.m. MST
Cost: Free
Location: Main Campus
The union of psychology and education brings deep insights to complex issues such as designing and supporting optimal conditions for learning and development. The greatest impact from linking these two areas of study is enhancing the ability children and youth have to think, learn and develop well. Join us for a reception and presentation to learn more about how the marriage of psychology and education can improve the teaching-learning-mindfulness transaction. UCalgary Alumni is proud to support this installment of the Werklund School of Education Empowering Identities: Distinguished Research Lecture Series.
Save your spot »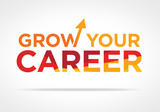 Grow Your Career Conference | Feb. 2, 2019
Time: 8 a.m. – 5:30 p.m. MST
Early-bird tickets: $25
Location: UCalgary Downtown Campus
Take steps to future-proof yourself in today's evolving career landscape. The 2019 Grow Your Career Conference keynote, Connecting with the Future of Work, will focus on the future of work, highlighting the skills, experiences and relationships that'll set you up for success. Save on this investment in your career — get your early-bird ticket now for just $25!
Learn more »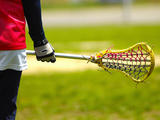 UCalgary Alumni Toronto Social | Feb. 15, 2019
Time: Starts at 6 p.m. EST
Cost: $25 (includes assigned game seats)
Location: Scotiabank Arena, Toronto
Join the roar of the crowd at a Toronto Rock lacrosse game with UCalgary Alumni. Meet and catch up with your fellow local grads during a private pre-game social in the ScotiaClub. There'll be appetizers and each guest will receive two drinks! Then cheer on your home team as they battle the San Diego Seals.
Get your tickets »