Dig In!
Come dig in to the most important meal and topics of the day!
Kick Off Your Morning with a Great Cup of Coffee and Intriguing Conversation
Join your fellow UCalgary alumni for breakfast and an expert-led, intimate and interactive discussion examining current trends, innovation, technology and more.
Dig in to the most important meal and topics of the day!
Date: Thursday, Jan. 17, 2019
Time: 7 – 8:30 a.m.
Location: Phil & Sebastian Coffee Roasters, 102 8 (Stephen) Ave S.W. (see map)
Cost: $10, includes breakfast
A little saliva is all it takes to unveil the mystery of your past and your future.
Direct-to-consumer DNA services — such as 23andMe — have made genetic testing increasingly accessible over the past 10 years. Just ship off a spit sample and you can discover more about your ancestry or catch a glimpse of potentially adverse health conditions that may be lurking in your genetic makeup.
The results might give you a better understanding of your family history or pave the way for personalized medicine. Or, they could lead to undue stress, misguided health changes and privacy concerns. It begs the question: is unleashing your DNA details worth it?
Join us at the next installment of Dig In! for an intriguing conversation about the allure and risks of direct-to-consumer genetic testing.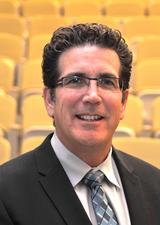 Dr. François Bernier, MD
Dr. François Bernier is a professor of Medical Genetics and Pediatrics at UCalgary's Cumming School of Medicine. He is also the department head of Medical Genetics and section chief of Clinical Genetics, Alberta Health Services. Bernier received his MD from the University of Manitoba and completed his residency in medical genetics at UCalgary. His clinical practice spans prenatal genetics, paediatric rare diseases and cardiovascular genetics. His research interests include the genomic basis of rare diseases and neurodevelopment disorders, craniofacial development, and the role of prenatal environment on health and development. Bernier is a co-investigator on the Genome Canada funded Care4Rare project and he has published extensively on the use of genome-wide sequencing for both novel gene discovery as well as clinic applications.
Arts, Sports, Culture, Jobs — What Makes Calgary a Great City?
As a global hub, Calgary has been raising its hand for all kinds of opportunities. With all this talk about diversifying Calgary's identity, we started to wonder: What makes our city great?
At this event, leaders in Calgary's economic and arts sectors discussed:
how hosting international events impact Calgary's local economy and global identity;
what it means to be a desirable city; and
why it's important that Calgary stop comparing itself to other cities.
How Does the Melting Arctic Affect Us All?
It's no secret the Arctic is dramatically changing, but what are the consequences? 
At this talk, we explored:
the geopolitical history of the Arctic and increasing political tensions; and
how the melting Arctic effects our economy, environment and military.
 
How Augmented Reality is Changing What we See
From Google Glass to Pokémon Go and Snapchat filters, augmented reality is changing the Calgary business landscape and how we perceive our current reality.
At this talk, we explored how augmented reality is:
changing the Calgary business landscape — from big business to small business, non-profits and everything in-between;
transforming our most-used devices; and
changing how we see our current reality.
The Transformational Potential of Blockchain
Perhaps best known for its use in cryptocurrencies like Bitcoin, blockchain technology has the potential to transform many industries, from health care and natural resources, to clean tech and transportation. 
At this talk, we explored how blockchain:
is revolutionizing technology around the world;
could impact your personal life and business in Calgary; and
still has much untapped potential to offer.
Why is Affordable Housing Good for Everyone?
High housing and rental costs, coupled with a rising cost of living, are evolving the landscape of affordable housing in Calgary, including what it looks like, who needs access to it and how everyone benefits. 
At this talk, we explored:
why Calgary lags behind the national average for affordable housing and how this issue is being addressed;
the evolution of affordable housing in our city, including those who benefit; and
the broad-reaching benefits affordable housing has on the city and all residents.