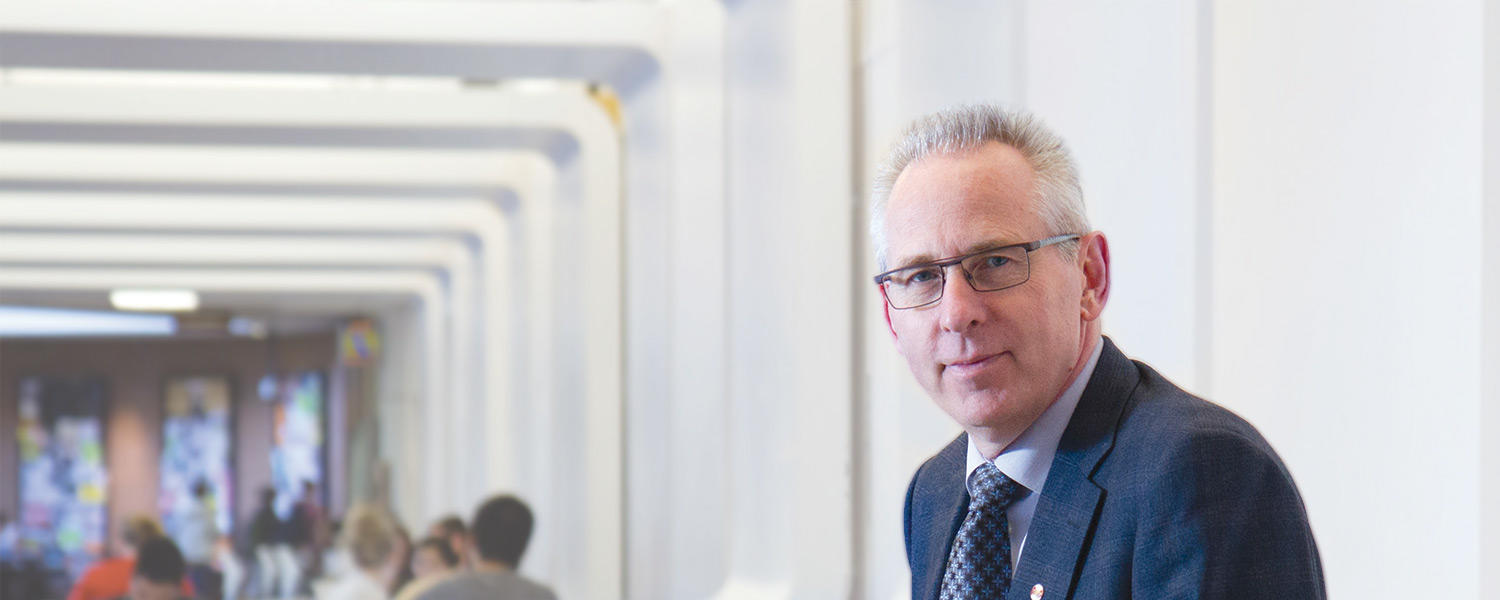 This past January, I had the distinct honour of becoming the ninth president of the University of Calgary. Having spent more than 30 years working at the university in a variety of roles — most recently as vice-president (research) — I have witnessed remarkable growth in the research excellence and landmark discoveries made by our students, post-doctoral scholars, faculty, academic leaders and, of course, our alumni.
While UCalgary is in a position of strength, we also face heightened levels of uncertainty and anxiety in the community as global forces influence our future and the future well-being of our society.
We may each find comfort in knowing that great research universities reduce or dispel this uncertainty and influence the type of future we will experience.
We do this by creating new knowledge and improving our understanding of the world around us. We do this by inspiring students and fostering environments in which they can discover, create and innovate. We do this by promoting belonging, embracing the benefits of diversity and equity, and by genuinely recognizing and respecting ideas drawn from a diversity of experiences and backgrounds. And we do this by equipping our alumni to become agents of change in the communities where they live and work.
In life, there are a handful of decisions we make that will alter our destiny. Choosing a university is one of them. As president, I am aware of the responsibility we have to every one of our students to provide them with an exceptional learning environment that is enriched by research, hands-on learning and entrepreneurial thinking.
That responsibility also extends to our 181,000-plus alumni worldwide. Whether one receives a bachelor's degree, master's degree, doctorate or all three from UCalgary, there is an inextricable link that ties our graduates to this university — for life. Just as their individual successes and accomplishments are a testament to the education they received, similarly, our institutional successes and accomplishments impact the value of their degrees.
The strong support we have received for Energize: The Campaign for Eyes High tells us the greater community recognizes the role this university plays in creating a better Calgary and a better Canada. Our path forward is clear, set by Eyes High and bolstered by superb academic and research plans.
With our students as inspiration — and our alumni as advocates — there is no doubt we will solidify our position as one of Canada's great research universities.
Dr. Ed McCauley, PhD,
president and vice-chancellor,
University of Calgary