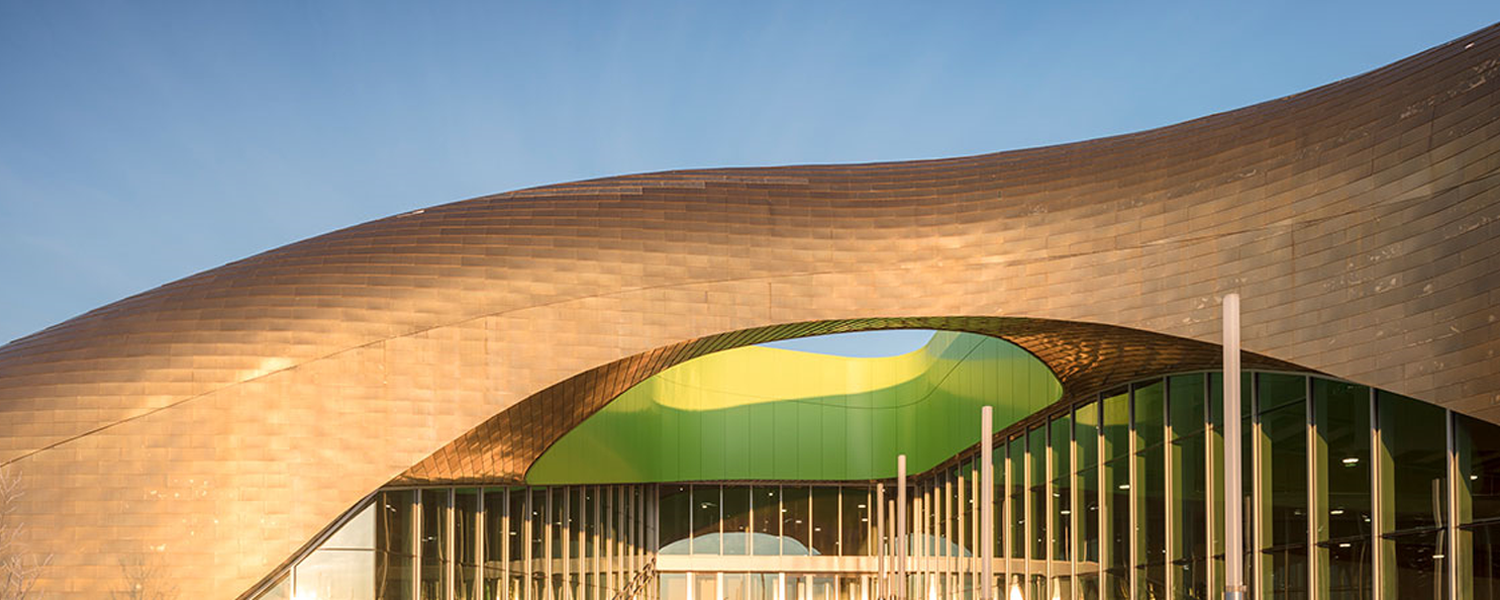 Notebook
This spring, wherever your paths take you, we hope you'll cross boundaries in order to see familiar things in an unfamiliar way
In the words of the late American architect Robert Venturi, we believe the spectacular spaces that are featured in this issue allow you to "see familiar things in an unfamiliar way."
Whether it's a peek inside the new Central Library, a house in Winston Heights-Mountview, the Wednesday Room restaurant or the massive Shane Homes YMCA in Rocky Ridge, you'll see how lively public spaces can become bold architectural statements of genuine civic value. The idea of "architecture of place" is about creating design that ennobles people — that leaves them empowered, important and excited to be in the places they inhabit in their daily lives. In other words, this feature doesn't just toast Calgary's newest buildings and their architectural merit; we examine how certain aspects of buildings actually impact our innate sense of place — which is precisely the point, say the UCalgary alumni who are behind these landmark place-makers.
Venturi's words also apply to the critical conversations we explore in "How Do We Protect the Most Vulnerable?" This feature looks at the juncture where some of Calgary's most vulnerable populations meet the frontline workers who are connected to UCalgary in myriad ways. The needs of those who are economically and socially marginalized are vast and complex, and the solutions are never straightforward. We know that. But, just as the alumni, faculty and researchers we interviewed for the article struggle to find answers, we have to ask ourselves: what kind of society are we trying to build here?
That very quest continues in a first-person account by playwright and professor Clem Martini, BFA'82, of his desperate struggle to help care for his mother when she developed dementia. And, in POV, you'll meet our new chancellor, journalist Deborah Yedlin, who explores the kind of society we want to live in by exposing what UCalgary is doing to amplify entrepreneurial thinking and innovation. Also in this issue is a column from our new president, Dr. Ed McCauley, who, like Venturi the architect, is looking at our familiar campus through a fresh lens as he begins to outline how UCalgary can continue to extend the frontier of knowledge and solve real-world problems while preparing our students to think broadly, ethically and critically about how they want to contribute to the world.
In her own whimsical way, Katie Green, BFA'14, also tries to answer that Venturi question Here you'll find a slew of cryptic messages and hidden surprises that are artfully painted into the crevices of this alumna's mural works. Not to be outdone, you'll find other fun facts and clues jammed into our contest, "Where Are We?"
What was once called UCalgary's Dining Centre has undergone a $3.3-million facelift. Join us on a culinary tour that takes us behind its 12 new food stations and 15-item salad bar.
From the frontlines of a life as a queer artist and trans woman of colour, UCalgary Prof. Vivek Shraya's non-fiction book of vignettes is a provocative conversation-starter.
Just as e-commerce has revolutionized the world of retail, the impact of online sales is finally being felt by a sector that's been resistant to change. Meet one of the disrupters, Vandy Midha, BFA'12.
Language and terminology are far more than just words, so navigating them, especially when we factor in power dynamics and colonial histories, is tricky and complex, which is precisely why we checked in with UCalgary's Native Centre.
It's not often you can get inside the head of a famous writer, but thanks to a collection of one-of-a-kind notebooks and letters at UCalgary, researchers can do just that with iconic Canadian author Alice Munro.