14 Books to Help Grow Your Career
By Kala Ortwein
Business books are a cheap, easy route to professional growth
Setting up our alumni for lifelong success is one of the things we do best. To kick off your career reading list, we picked the brains of UCalgary professors, staff and alumni, asking them to recommend their favourite business books. And do you know what they did?
They all selected books about how to enhance your career!
Every. Single. One of them.
Whether you're looking for new opportunities or aiming to develop professionally in your current career, there's something for you. Check out these titles: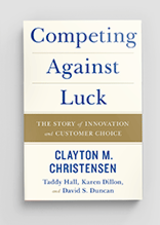 Competing Against Luck: The Story of Innovation and Customer Choice
by Clayton M. Christensen, Taddy Hall, Karen Dillon and David S. Duncan
Why it's a must-read: "The book argues that the crucial unit of analysis and discovery in business should be the 'customer job,' rather than the consumer. It offers continued insights from the 'Father of Disruptive Innovation,' Clayton Christensen." – Derek Hassay, RBC Teaching Professor, Haskayne School of Business, University of Calgary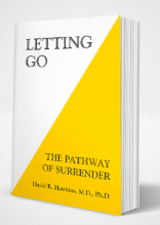 Letting Go: The Pathway of Surrender
by Dr. David R. Hawkins
Why it's a must-read: "This book describes a simple and effective means by which to let go of the obstacles to enlightenment and become free of negativity." – Clifford Wessel, BA'89, Career Coach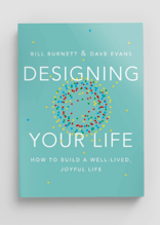 Designing Your Life: How to Build a Well-Lived, Joyful Life
by Bill Burnett and Dave Evans
Why it's a must-read: "This book shows you how to build and design a life you can thrive in at any age or stage in your life. The authors show you how design thinking can help create a career and life that is meaningful and fulfilling." – Matthew Geddes, BSc'82, BSc'89, MSc'92, Career Specialist, Career Services, University of Calgary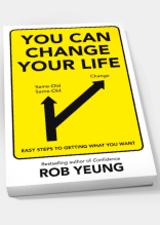 You Can Change Your Life: Easy Steps to Getting What You Want
by Rob Yeung
Why it's a must-read: "This book investigates ways to help you make change stick in your life through evidence-based research and proven strategies. It offers new perspectives and techniques to enable you to transform your life and achieve your goals." – Matthew Geddes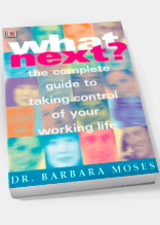 What Next? The Complete Guide to Taking Control of Your Working Life
by Barbara Moses
Why it's a must-read: "I recommend Barbara Moses because she is about intentional career development and career decision-making." – Ann Nakaska, BA'00, MEd'09, Career Consultant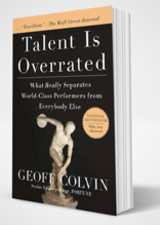 Talent Is Overrated: What Really Separates World-Class Performers from Everybody Else
by Geoff Colvin
Why it's a must-read: "Geoff Colvin discusses that those people who are really talented and successful are so because of intentional practice. This is relevant for anyone who wants to improve any area of their life." – Ann Nakaska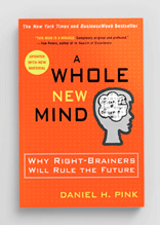 A Whole New Mind: Why Right-Brainers Will Rule the Future
by Daniel H. Pink
Why it's a must-read: "This book is a good alternative to JobShift by William Bridges. It's newer, easier to read and helps people understand how the world of work is challenging." – Ann Nakaska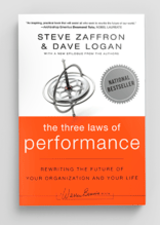 The Three Laws of Performance: Rewriting the Future of Your Organization and Your Life
by Steve Zaffron and Dave Logan
Why it's a must-read: "This is my top pick because you discover three new laws that make a difference for people on a personal level, organizational level and global level. There are universal principles that can alter the course of your life and others' lives, and in ways you never imagined. You can literally find the power to rewrite your future." – Frances Donohue, BSc'01, Program Advisor, Haskayne School of Business, University of Calgary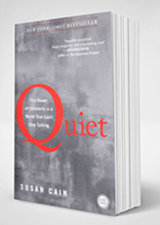 Quiet: The Power of Introverts in a World That Can't Stop Talking
by Susan Cain
Why it's a must-read: "While it's not career development-focused, Susan's story on discovering her career path and taking time to follow her passion is honest and endearing. It provides a refreshing take on the natural strengths of introverts in an extrovert-focused world. There are takeaways for all personality types in this book, including effective communication, maximizing productivity and how to work effectively in a diverse team." – Brian Palmer, BComm'06, Career Development Professional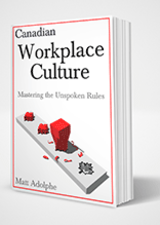 Canadian Workplace Culture: Mastering the Unspoken Rules
by Matt Adolphe
Why it's a must-read: "This is a favourite because the author has taught various topics including culture for over 15 years in Korea, Japan, Macao and Canada. He brings a unique perspective on what makes Canadian workplaces unique." – Martha Liliana Gonzalez, BSc'12, International Career Development Specialist, Career Services, University of Calgary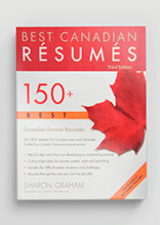 Best Canadian Résumés 150+ (3rd edition)
by Sharon Graham
Why it's a must-read: "This is one of my favourites because it is Canadian and also because it really aligns with how I teach people to do a resume. It is current and showcases all of the important details, including how to customize your resume and use it as a marketing tool." – Agnes Thibeault, BSc'89, Leadership and Career Coach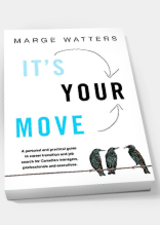 It's Your Move (4th edition)
by Marge Watters
Why it's a must-read: "This is a favourite because it is a Canadian author and is a great overall career-development book. It flows logically, is easy to read, and includes exercises for personal reflection and application. It can be used as an overall guide for career development, or as a reference for specific career-related topics including resume writing or interview preparation." – Agnes Thibeault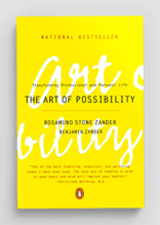 The Art of Possibility: Transforming Professional and Personal Life
by Rosamund Stone Zander and Benjamin Zander
Why it's a must-read: "To me, this book speaks to the power of personal outlook and perception. Understanding the possibilities can allow for deeper self-awareness and open the door to curiosity, creativity and opportunity." – Jocelyn Spurr, Talent Development Consultant, Human Resources, University of Calgary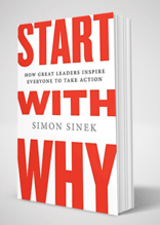 Start with Why: How Great Leaders Inspire Everyone to Take Action
by Simon Sinek
Why it's a must-read: "This is a favourite because it is about digging deep and figuring out the why for everything. For example: Why do you get up every day? Why do you do what you do? Why does it matter? It is about creating your legacy for what you want to leave behind." – Kelly A. Gallant, Career Specialist, Faculty of Social Work, University of Calgary