Alumnae Twins Star in Netflix's Series of Unfortunate Events
We lift the curtain on those hapless Baudelaire siblings, treacherous Count Olaf and the beguiling beginnings behind all those Lemony Snicket books and episodes
By Deb Cummings
Don't believe the title of their biggest career highlight — it wasn't A Series of Unfortunate Events. Not at all.
When the identical twins — alumnae Jacqueline and Joyce Robbins — landed the dual roles of the White-Faced Women in this Netflix wonder, it instantly became a series of most fortunate events.
The Vancouver-based twins muscled out 14,000 people who auditioned worldwide for the 136 roles required for director Barry Sonnenfeld's vision of the 13 books by Lemony Snicket (the pen name of American author Daniel Handler).
"Getting that callback … was a bucket-list moment," say Joyce and Jacquie in a phone call where each sister, in pure Snicket fashion, finishes the other's sentences. "Being twins can be a boon or a bane as we're both competitive and collaborative … So, we weren't sure what would happen in this case."
In this particular instance, the twins decided to ask their agent for a special dispensation — rather than compete against each other, could they audition together and deliver the monologue like one person?
That's precisely what they did. In advance, they painstakingly ripped apart the script and broke down each line, word by word, syllable by syllable — memorizing each other's rhythms and inflections.
"Then we bought these two blouses with chevrons all over them," chuckles Joyce, "so, when we stood together with our hands behind our backs, we looked like a two-headed person. That's, truly, what we looked like at the audition."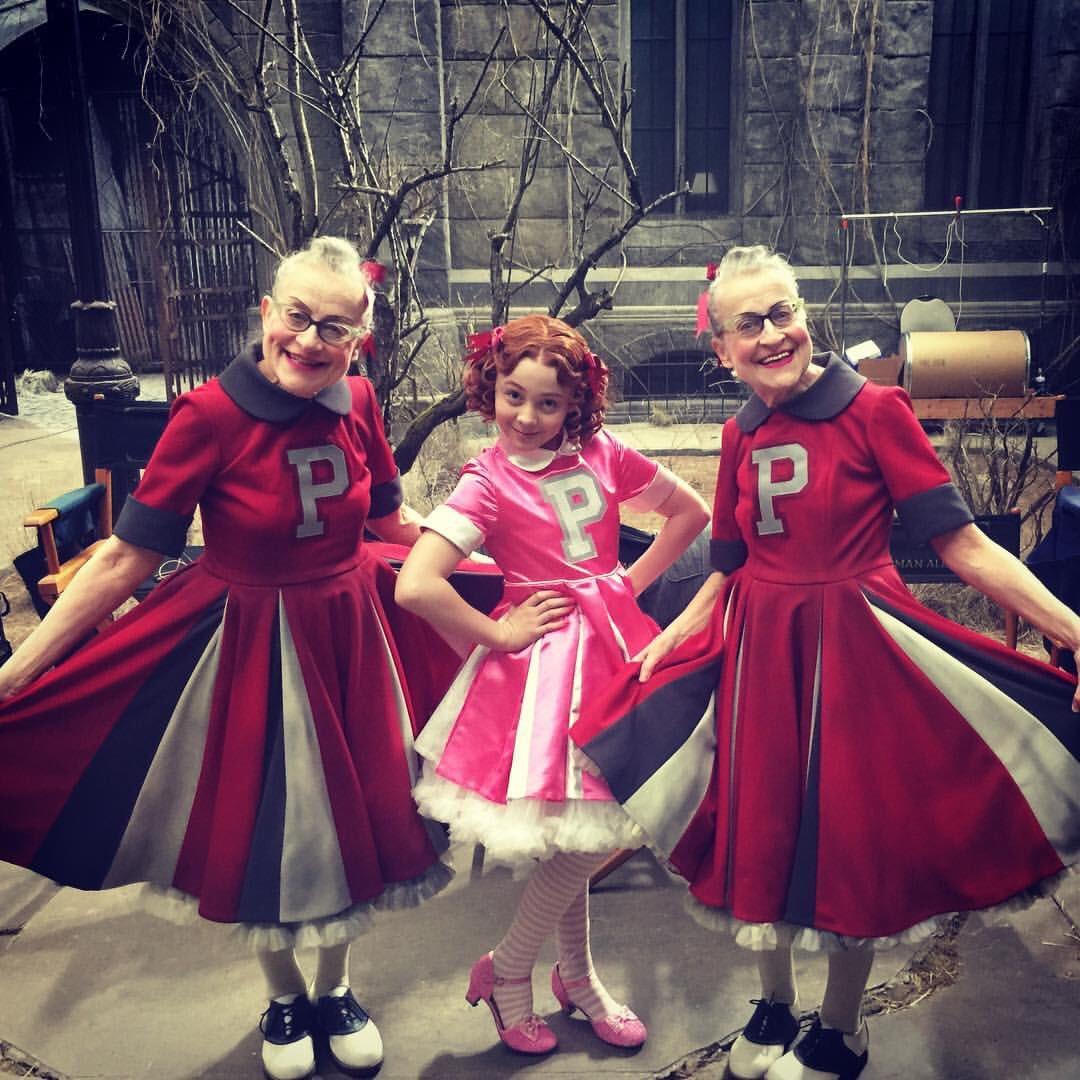 Three days later, they got the call and a contract that gave them solid work for 18 episodes — a rarity in the lives of most actors, they admit.
"Everyone knows that acting is a life of feast or famine," explains Jacquie, adding that, with the final season wrapping up, they are now back on the audition circuit. "But what fun it was . . . to work with director Barry Sonnenfeld and to star in something where every bell and whistle happened. That's what you get when a film has a $17-million budget per episode. Nothing was spared."
Although the twins have split their time between stage and film for decades, there was a period when they had secure jobs, even a pension — the two of them began their careers as schoolteachers.
Graduates of UCalgary, they both received their BEd degrees in 1971 and then received BAs a year later. After teaching in Calgary for close to 15 years — while dabbling in Calgary's nascent amateur theatre scene — they swapped teaching primary school for work at UCalgary's Faculty of Medicine where, for a decade, they taught communication skills to med students.
"It was a lovely marriage between education, med school and acting," says Jacquie, explaining it was around that time that the two of them helped to establish Storybook Theatre, "another convenient union between education and acting."
These "fortunate events" pepper the Robbins' careers. They're grateful for their parents (a father-doctor and a mother-pharmacist) who supported their decision to become artists, with the proviso they had something to fall back on (i.e., their education degrees).
Although never formally schooled in drama, the twins have taken numerous workshops and maintain it's key "to never become a diva."
Other words of advice from Jacquie: "Be courteous, be prepared and remember, when you are on stage . . . You. Belong. There. But, also remember with that comes immense power and responsibility."
Adds Joyce: "It can be a brutal industry, so develop a thick skin, don't give up and always prepare your script two ways . . . in case the director wants to see a different version or have you take another direction."
As for preferring film over stage — both say they have their merits.
"Film pays more…" says Jacquie, "…but it's harder to get," completes Joyce. "One is more interior [stage]…" explains Jacquie, "…the other is broader [film]," sums up Joyce.
This is when they both say, in unison: "One informs the other . . . but attempt both."
If they could summon up another fortunate event for themselves — what would it be?
"Awww," says Jacquie, "that's easy."
"We'd love to star as the psychopathic sisters in Arsenic and Old Lace," says Joyce. "But we'd call it . . . Arsenic and Old Maids."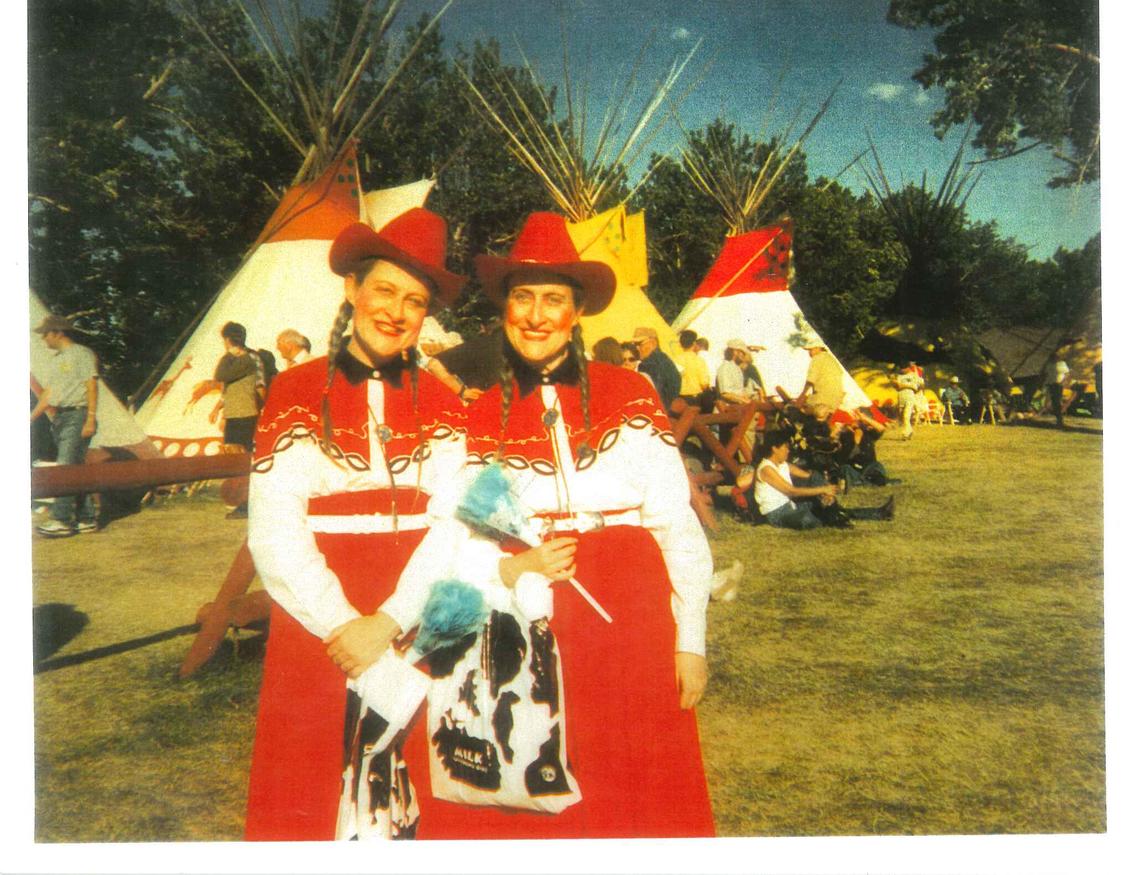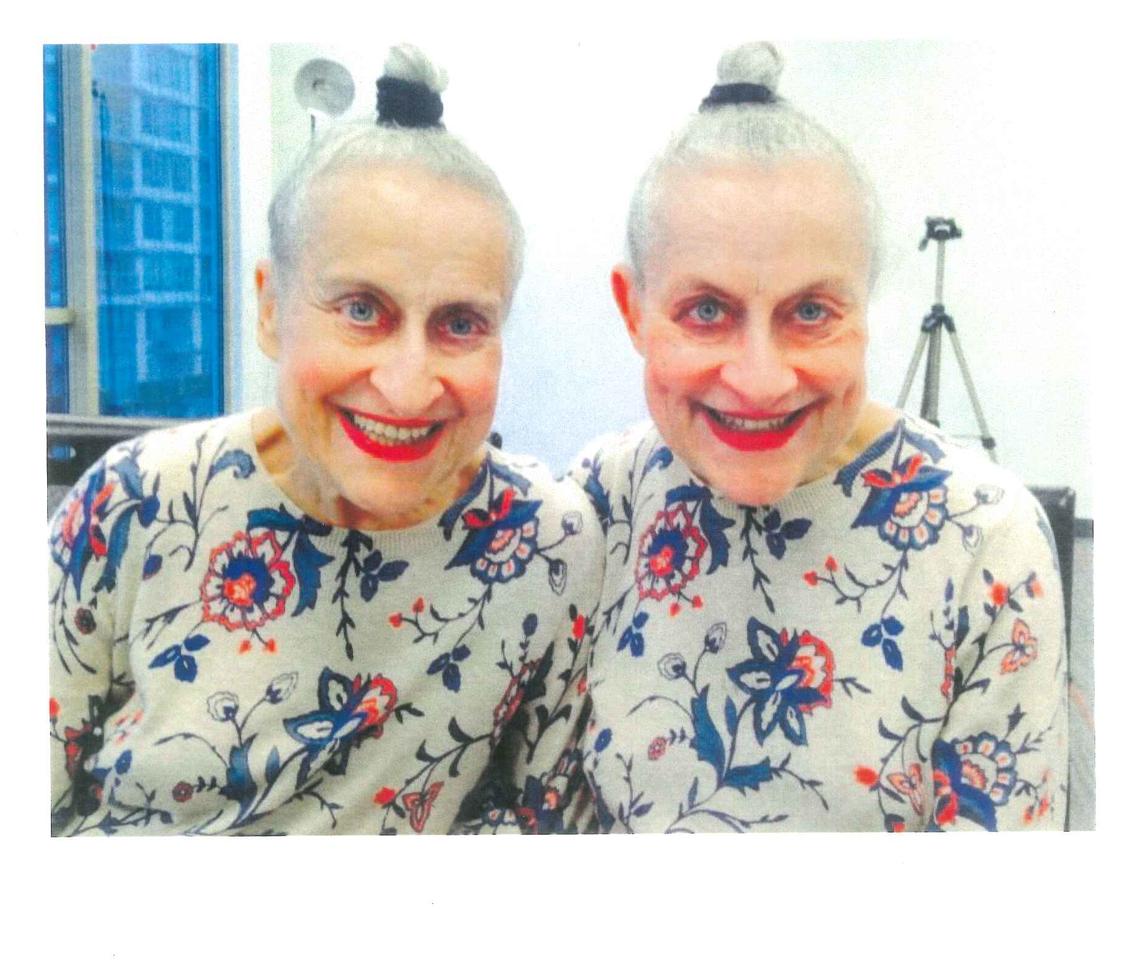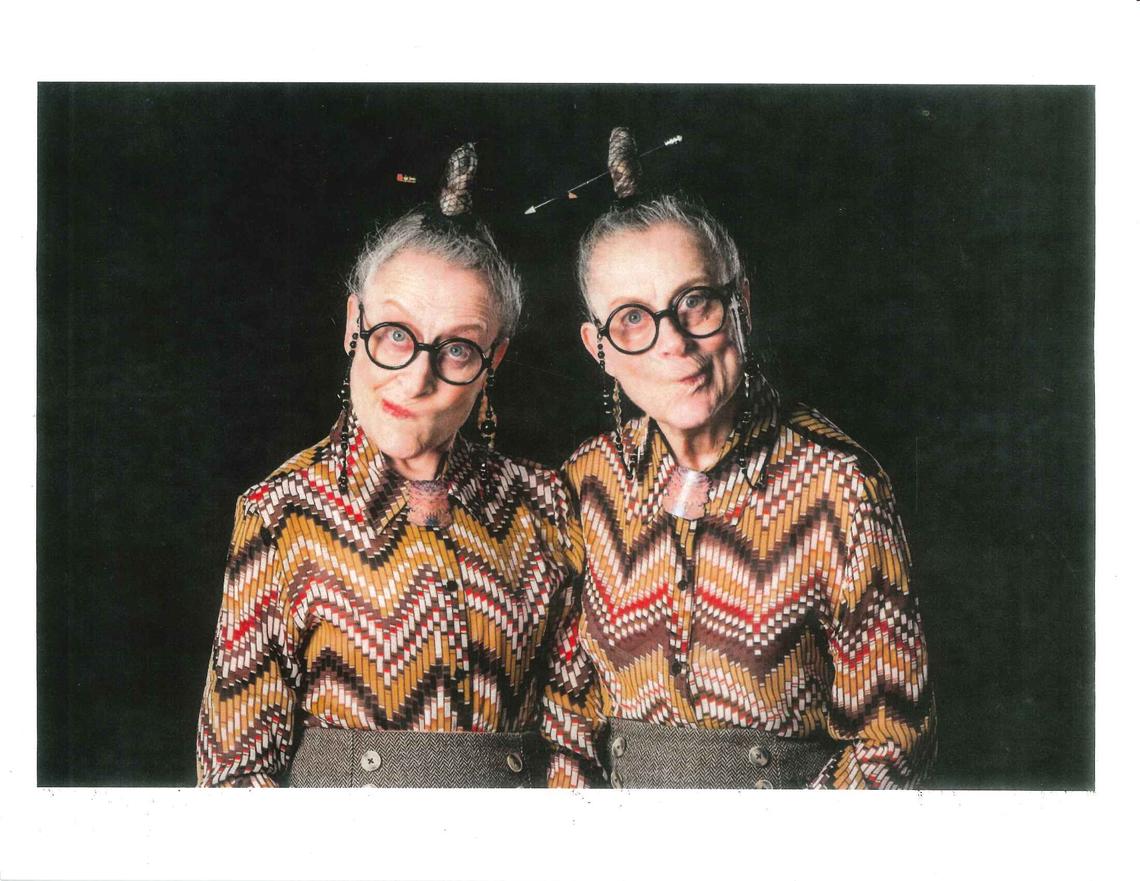 If you're curious about the TV adaptation of A Series of Unfortunate Events, you'll find the first two seasons on Netflix, with its final season awaiting a release date. A new book about the production of the series is out on Oct. 30. And, yes, plenty of pages have been devoted to the Baudelaire orphans, the Quagmores and, of course, the White-Faced Women. Whether your life would be better off reading or watching something else — remember how Snicket starts off each book and episode by imploring you to "look away, look away?" — is, of course, entirely up to you.