Careers in Motion: Bonnie Butlin, BA'95
By Deb Cummings
In our series, Careers in Motion, we bring you interviews with alumni who are innovators, thought leaders and experts in their field. From entrepreneurs and financiers to people in the film industry, architecture and law, you will find illuminating insights from all-star professionals in this monthly slot in our newsletter.  
This month, we chatted with Ottawa-based co-founder and executive director of the Security Partners' Forum (SPF), Bonnie Butlin, BA'95. Named Women of the Decade for the 2018 Women Economic Forum, Butler works with professional security associations across the planet, building capacity and interconnectivity within the domestic and global security community. The global cybersecurity market is expected to be worth US$170 billion by 2020 — just another reason to pay close attention to this growing industry.
Q: What/who launched you on this career path?
A: I was strongly influenced by my professors at UCalgary, but also military, law enforcement and national security personnel who were incredibly generous with their time and shared their experiences, knowledge and lessons learned with me. I feel like I am still being launched forward by security professionals who continue to inspire me and open my thinking to new ideas and perspectives. I have been fortunate to have had several mentors from across a number of professional domains and disciplines — both male and female — and hope to continue to be able to learn from these and future mentors and colleagues throughout my career.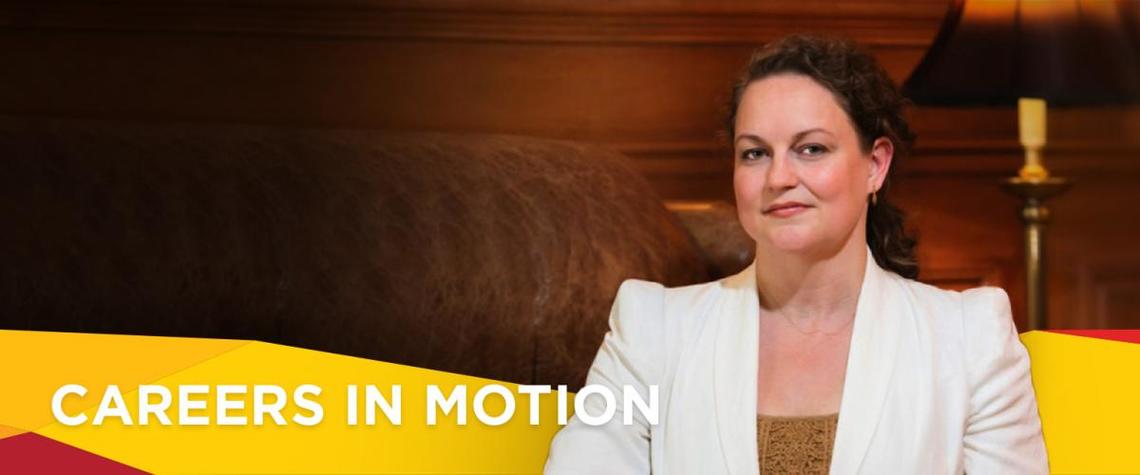 Q: What were some of the lessons you learned from UCalgary?
A: There were many, but I suppose two critical ones were: (1) Whenever possible, go straight to the source and engage directly. It is rare that a problem has been exhausted with the solutions of others before; there is almost always room for new thinking and innovation; (2) You can know a lot about a little, but not a lot about everything — interdisciplinary understanding and collaboration are essential. U of C required that courses be taken across faculties, and I still draw upon those lessons and multiple perspectives today.
Q: Why should we care about cybersecurity?
A: Cybersecurity has become more relevant to our day-to-day lives. Mass-scale privacy and security events are pushing society to reconsider how we treat data control, processing and privacy issues as technology and innovation advance. The complexity of this challenge has increased over time, for example, with jurisdictions diverging on how to manage data, privacy and rights. The new field of cybersecurity economics is one to watch, as is the interface between international law and security.
Q: Why is this field dominated by men? Is that changing?
A: There has been uneven success in engaging and retaining women, as well as other demographics, within cybersecurity and security more generally. The success has been uneven over time and uneven across specialties and disciplines. Women have had some strong gains in the fields of privacy, forensic analysis and investigations, close protection, as well as other emerging areas of security. New perspectives, informed by a broader range of experiences, are very much needed as we move forward toward a more strategic and nuanced understanding of security.
Q: What advice do you have for recent female grads who are in male-dominated professions?
A: The security profession could benefit from greater diversity and greater inclusion. The unique and nuanced perspectives and experiences of women, and of other demographics, will enable a deeper understanding of security and enrich the body of knowledge for security. This will require both diversity and inclusion across demographics.
Q: What traits do you need to be successful in this area?
A: Persistence, adaptability and continuous learning. Security is evolving and maturing quickly, and the demands, skills and education required to succeed in it are increasing. Collaboration has been very important for keeping pace with the needs of the changing security landscape, and for identifying the emerging trends as quickly as possible.
Q: Do you consider yourself an entrepreneur or a pioneer? Why?
A: While I work with many excellent entrepreneurs and pioneers, I consider myself to be more of an incubator, which complements the visionary leadership style of my SPF Co-Founder, Grant Lecky. Incubating great ideas toward success is critical, and something I enjoy.   
Q: Can you give us three tips to be more secure?
A: There are so many but three essentials are: (1) back up your data on a regular basis (i.e. use an external hard drive); (2) ensure that your antivirus software is properly installed on your devices; and (3) ensure that your operating system and all software are current and up-to-date, including your internet browsers.