Careers in Motion: Vern Kimball, BA'81, MBA'90
By Deb Cummings
In our series, Careers in Motion, we bring you interviews with alumni who are innovators, thought leaders and experts in their field. From entrepreneurs and financiers to people in the film industry, architecture and law, you will find illuminating insights from all-star professionals in this monthly slot in our newsletter. 
This month, we chatted with Vern Kimball, BA'81, MBA'90 — best known as CEO of the Calgary Stampede, where he worked in a variety of positions from 1986 to 2015. While helming "The Greatest Outdoor Show on Earth," Kimball also found time to become the president of UCalgary's Alumni Association, serving for six years. Earlier in September, at the AGM at Alumni Weekend, he handed the reins for that position over to Vice-Chair Helen Sunderland, BMus'87, MBA'92, but not before connecting the dots that have outlined his career.
What was your career path from UCalgary to the Calgary Stampede?
In 1974 and '75, I was a student at the U of C where I also worked part-time in the university's Food Services Department. Then I went full-time in 1977 and had various roles — manager of the Residence Board Program and Dining Centre Cafeteria; then MacEwan Hall Cafeteria where I became second in command for the department. Those work experiences led me to the Calgary Stampede in 1986, where I became its Food Service Division manager.
Why did you return to school decades later to complete an MBA?
My first degree was a BA and I took that out of a sheer love of learning. I always planned on taking a second degree to improve my career options, but wasn't sure if it should be an MBA or law. I liked the fact I could do my MBA in Calgary and on a part-time basis.
What were the top lessons you learned from your MBA program?
So many, but here are a few top lessons: (1) Define the problem or opportunity at the outset of any endeavour; (2) Big decisions deserve at least three perspectives; (3) Listen to folks who don't think like you — it will improve the odds of success; (4) Strategy is always contingent on circumstance.
Why did you stay at the Stampede for 29 years?
The years flew by as there were lots of opportunities to grow . . . I guess that's evident in the fact I held nine different roles. Every one of them was a great opportunity that gave something important to the community. The culture was a big part of the attraction — it's a multifaceted partnership between professional staff, 2,000-plus committed volunteers and the community. People stay forever because so many jobs at the Stampede come with a strong purpose and they are given a chance to be a part of something bigger than themselves. Everyone serves the community whether it be:
a. teaching young and old about our Western and Indigenous heritages;
b. providing opportunities for youth in the performing arts;
c. connecting rural and urban worlds through agriculture;
d. creating audience-pleasing products and services;
e. promoting Calgary's can-do spirit and Western hospitality.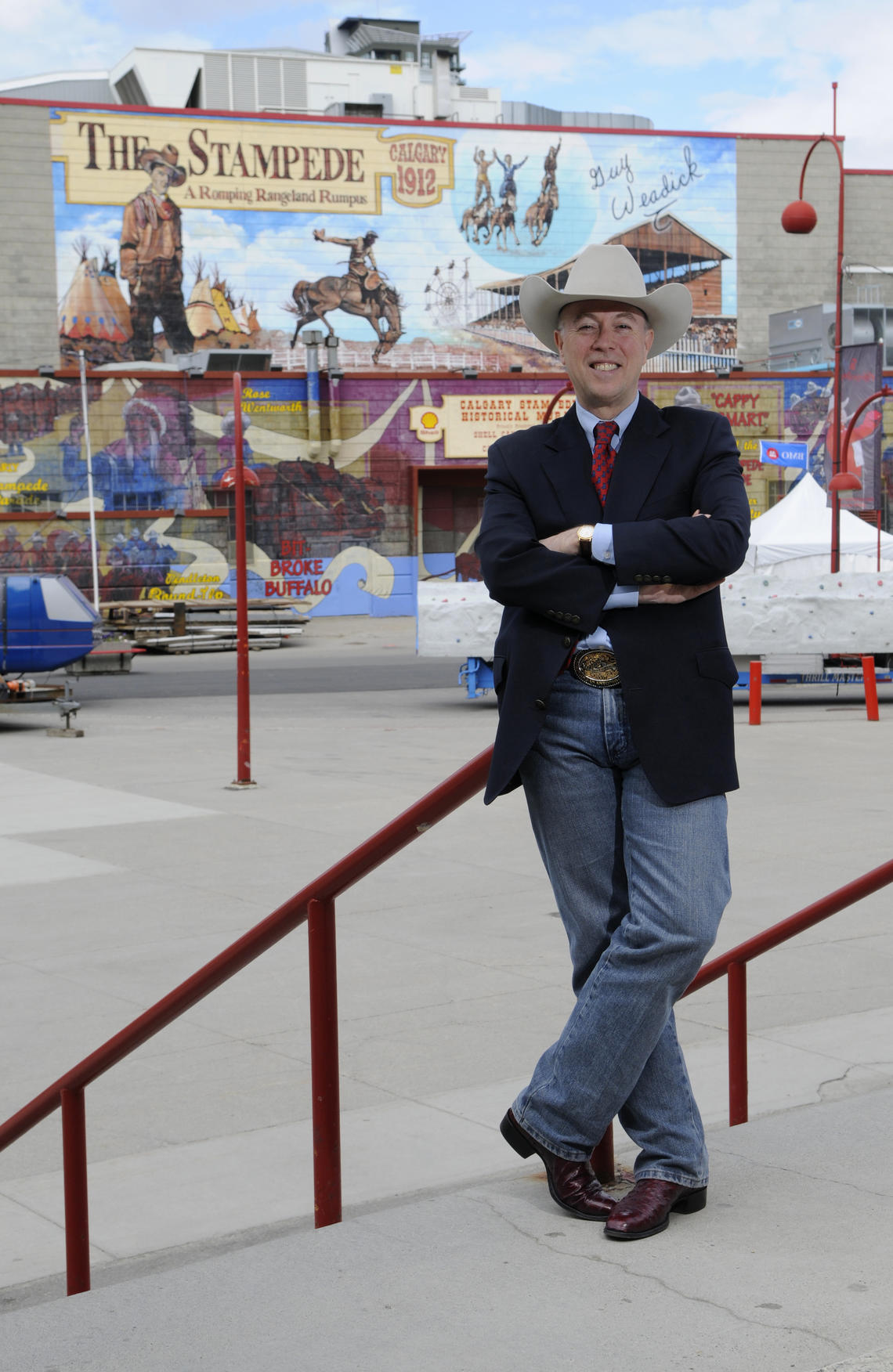 How would you describe your leadership style?
As a leader, I focused on vision and purpose, keeping the Stampede relevant to stakeholders. I tried to develop long-term aspirations and mobilized the tremendous talent around me by setting direction and providing context for what was important and then trusted folks to use their unique skills to accomplish great things. I walked around a lot, listening to the people in the trenches and adjusted accordingly.  In short — I set ambitious goals, had high expectations and trusted my team to deliver.
What were two career highlights and low points?
The highs were certainly the 2012 Centennial and the opening of Stampede 2013, right after the flood. The low point was viewing the flood crest from the top of Scotsman's Hill, just two weeks before Stampede was set to start. We had to make a lot of tough decisions that impacted a lot of people.
When it comes to your career, what are you most proud of?
Being part of the change that ensured the Stampede became more relevant to the community and helping folks be successful and grow in their careers.
How were you and the Stampede tested during the flood?
The flood provided Stampede volunteers, employees and the community the opportunity to truly live their "can-do" spirit and celebrate what only an enormous group could ever accomplish, together. The smiles on the kids racing through the turnstiles on opening day of Stampede 2013 are one of my fondest memories.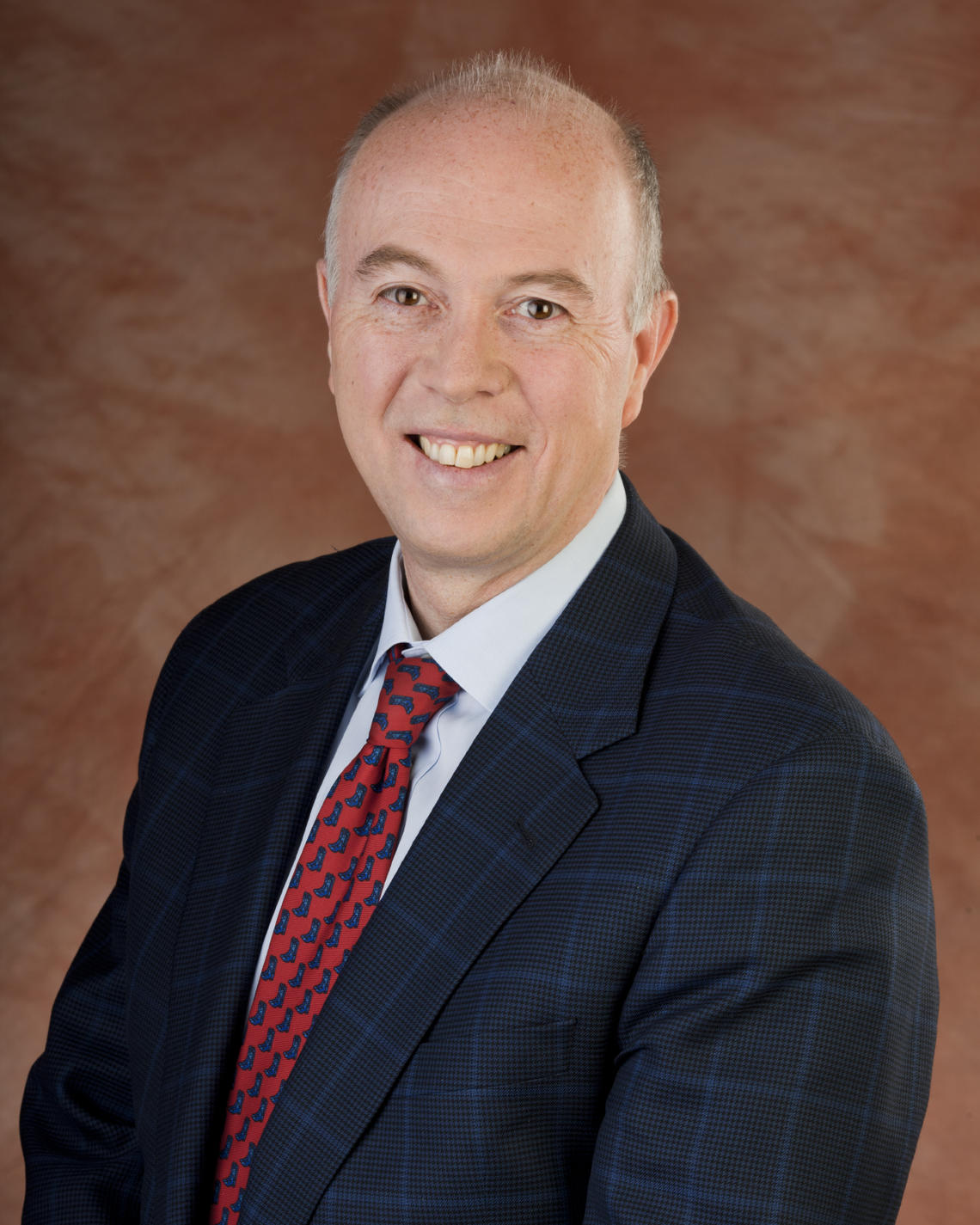 Any top life lessons?
Life is a balancing act between many good things — most of us can only do one or two things really well and be just OK with the rest. Choosing wisely is both difficult and important.
Any advice for new grads?
Follow Polonius's advice to his son, Laertes, in Hamlet who is leaving home. The speech contains such pithy advice as "give every man thine ear, but few thy voice", "neither a borrower nor a lender be", and it ends with, "this above all, to thine own self be true…," which is about listening to yourself and living your own life rather than someone else's.
"Treat others the way you would like to be treated."
Success is mostly a habit, built in small incremental pieces by some mixture of talent, commitment, hard work and advice/education from others who have been where you are at any given moment.
What won't you miss about work?
I love the freedom, possibilities and challenges of answering only to myself and those close to me.
Any regrets?
None that are significant — I am very grateful to all those that have helped me along the way and consider myself very fortunate to have lived the life I have. And I am looking forward to new adventures.
Top leadership books or podcasts that have helped you?
Stephen Covey's bestseller, The 7 Habits of Highly Effective People; Peter F. Drucker's The Effective Executive: The Definitive Guide to Getting the Right Things Done; Peter Senge's The Fifth Discipline: The Art & Practice of the Learning Organization; Benjamin Zander's TED Talk about classical music and his book, The Art of Possibility: Transforming Professional and Personal Life.