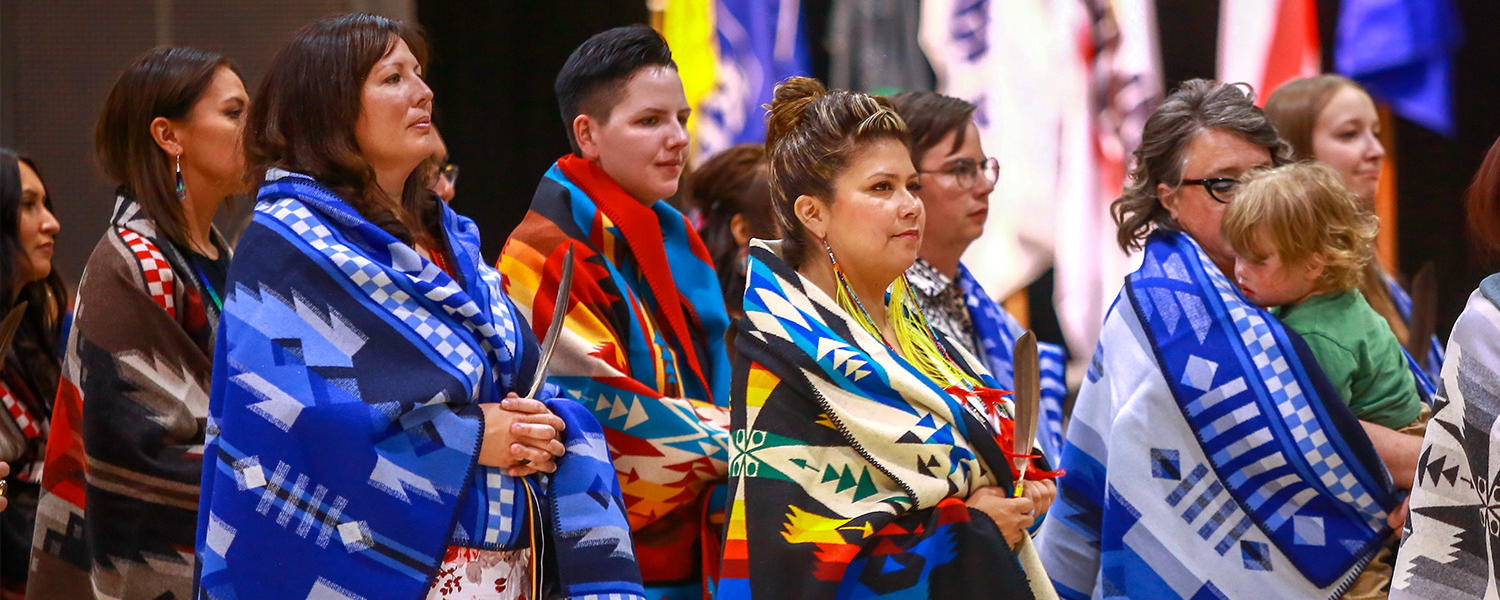 Celebrating Indigenous Grads at UCalgary's Pow-wow
UCalgary's Indigenous Graduation Banquet, now in its 28th year, is one of the few times when not only Indigenous grads and alumni, but friends and community members are invited to mingle, eat, shop and be immersed in Indigenous traditions in an evening Pow-wow
By Deb Cummings
Expect to see a swirl of feathers, fringes, beads and bells on Saturday, June 1, in Mac Hall when dozens of drummers and dancers honour new graduates with celebratory songs and dances, from fancy and jingle to grass-style and traditional-style. There is even a special owl dance on this year's roster.
With more than 170 Indigenous students convocating this year, tickets to the afternoon banquet and presentations may sell out, but the evening Pow-wow is free and is held in a huge space, so there should be room for everyone, says Amanda Ens, BA'07, MEd'18, manager of UCalgary's Native Centre.
If you've never attended one of Alberta's many Pow-wows held every summer, treat UCalgary's as a bit of a sneak-a-peek:
Registration at Mac Hall begins at 6 p.m.
Doors for the Pow-wow open at 6:45 p.m.
The Grand Entry begins at 7 p.m.
The Circle of Honour follows at 8:45 p.m.
The Owl Dance Special starts at 10 p.m., followed by a gift giveaway.
Flags representing UCalgary, Treaty 7, the Métis Nation and the sponsors are retired at 11 p.m.
The precise history of Pow-wows is largely unknown. Some credit the Poncas with introducing the first intertribal Pow-wow in the early 1800s, while others claim it was the Northern Plains First Nations who were the first — but not until the 19th century. By the early 20th century, Pow-wows had been outlawed, but they enjoyed a resurgence in the 1960s and have since become very popular events that are now viewed as cross-cultural exchanges. Some Pow-wows are considered traditional, while others are competitive and many, today, extend beyond the nations and into urban communities, such as our own campus offering.
Prescribing to the traditional category, UCalgary's Pow-wow will not host competitions, but there will be plenty of drumming and dancing along with food, crafts and artisans who will be there to sell and share their handiwork with the community.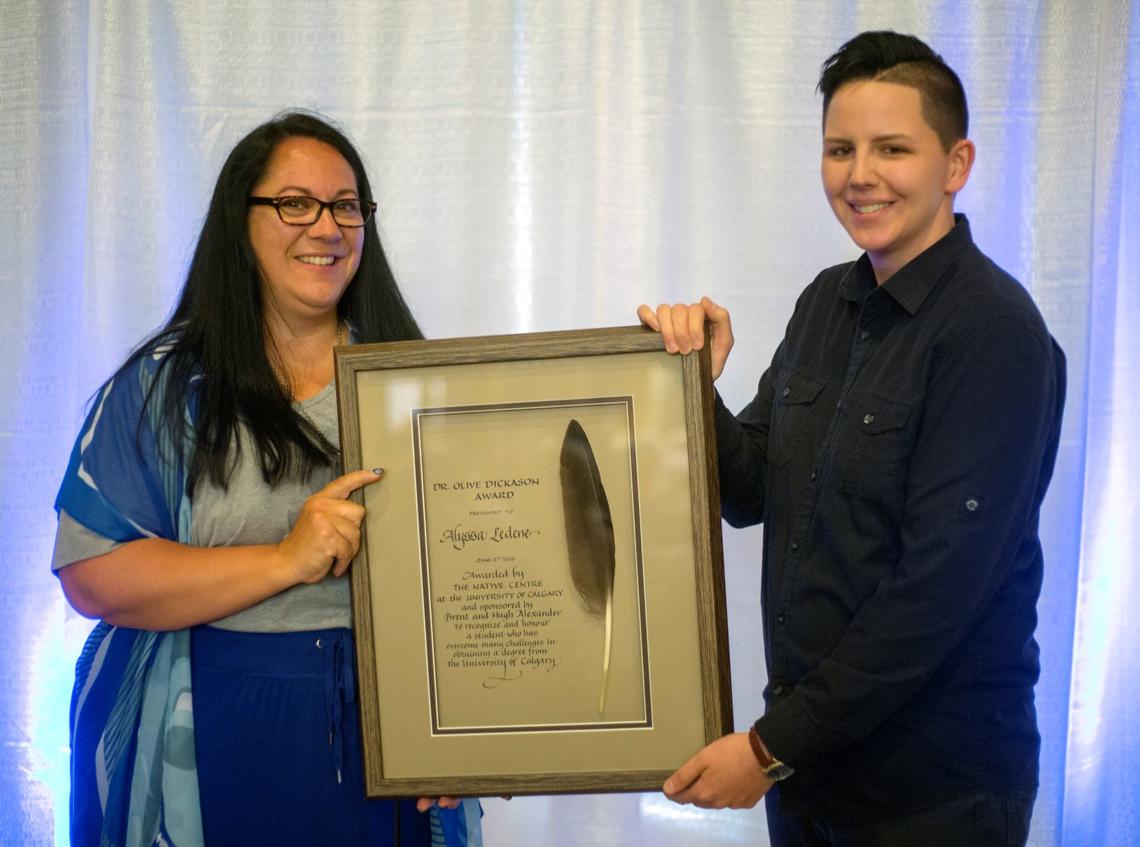 It's also an ideal environment to introduce families to the beauty and symbolism behind some
of Treaty 7's traditions and ceremonies. Set inside, on comfortable seats, audience members are often in awe of the Grand Entry, the Honour songs and UCalgary's signature Circle of Honour, where each graduating student is presented with an eagle feather and a wool blanket. Just as Indigenous people like to share some of their cultural traditions, non-Indigenous people need to be respectful and follow certain protocols:
There's a reason why the drums and drummers sit in a circle protected by chairs. Drums are expensive and revered by their owners as they are often handed down through families. Please don't touch them or even go near them.
Respect the dancers' space. That space between the rows of chairs is there for the dancers to walk through — please don't block it.
Ask for permission before snapping photos of anything and everyone. And please refrain from being on your phone the whole time. The purpose of attending is to immerse yourself in Indigenous cultures.
Use the correct terms — a dancer's outfit is called regalia, not a costume. And, like the drums, never touch a dancer's regalia. Many of the outfits have cultural meanings including connections to land, to dreams and to family traditions.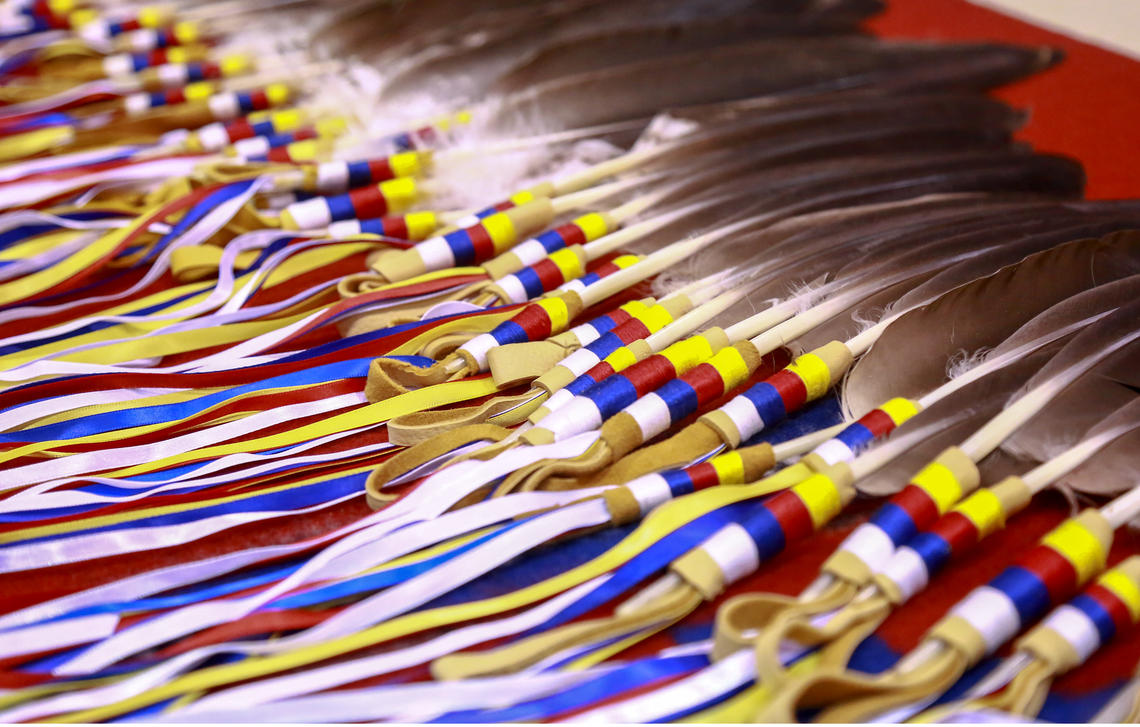 Those who would like to buy tickets for the Annual Indigenous Graduation Banquet can do so here.
The Pow-wow is free and will take place in Mac Hall A/B. Please arrive by 7 p.m. On- campus parking is available — please watch for signs.

ii' taa' poh' to' p, the University of Calgary's Indigenous Strategy, is a commitment to deep evolutionary transformation by reimagining ways of knowing, doing, connecting and being. Walking parallel paths together, "in a good way," UCalgary will move towards genuine reconciliation and indigenization.