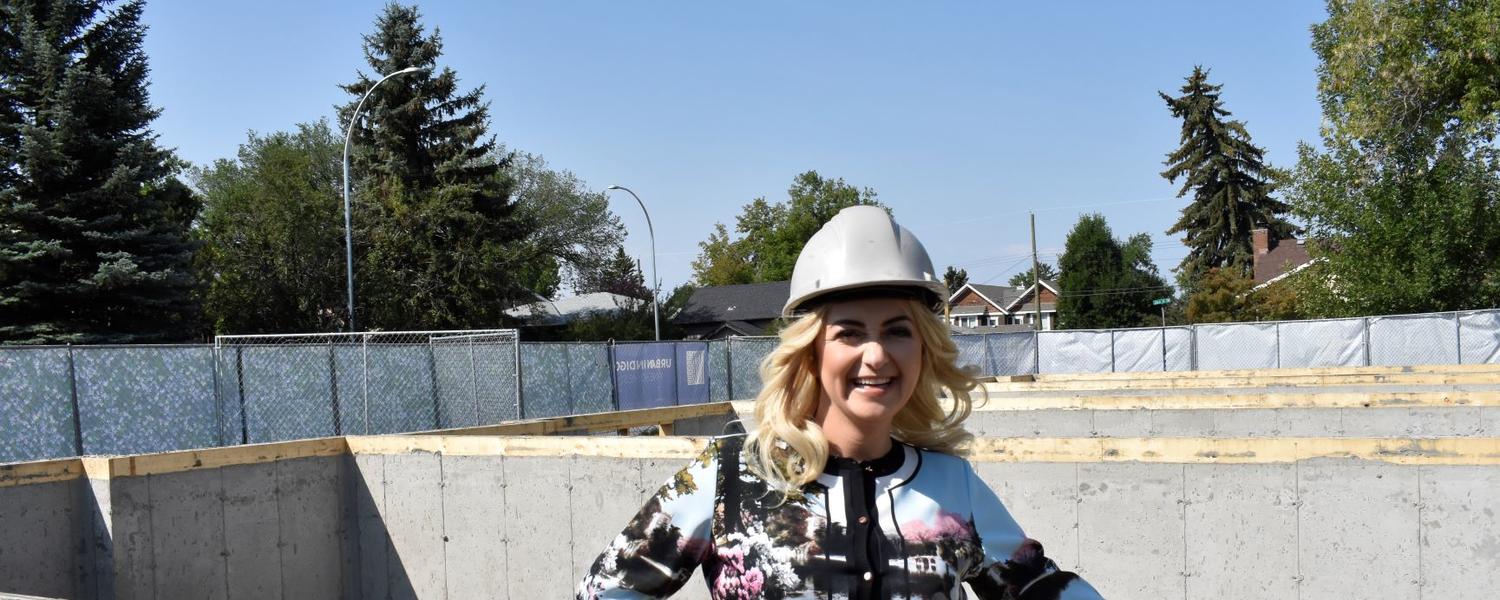 Careers in Motion: Fatima Nasser, BSc'07, BN'11
By Deb Cummings
In our series, Careers in Motion, we bring you interviews with alumni who are innovators, thought leaders and experts in their field. From entrepreneurs and financiers to people in the film industry, architecture and law, you will find illuminating insights from all-star professionals in this monthly slot in our newsletter.
This month, we chatted with Calgary-based entrepreneur and award-winning home-builder Fatima Nasser, BSc'07, BN'11, who, along with her husband, Moe Abdullah, won last year's Building Industry Lane Developers (BILD) award for Calgary's Best New Home of the Year and has just been nominated for this year's Best New Estate Home in Alberta. Here's a closer peek at someone who straddles two completely different careers and refuses to ditch one for the other.
How did you go from aspiring to be a dentist to becoming a nurse?
Well, frankly, I didn't get into any dentistry schools and, during my last year of my science degree, I was working part-time at the Foothills Hospital as a stocking aid and discovered there was a two-year accelerated nursing program. I got in and have loved it since the day I arrived.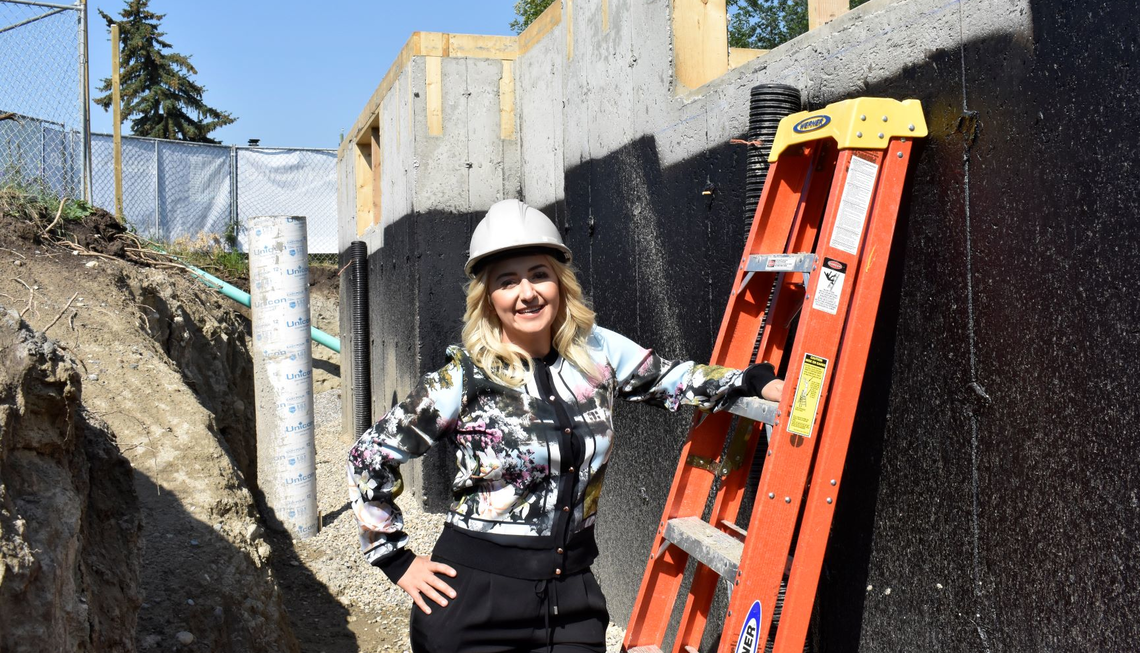 But how did you go from being a nurse to a home-builder?
About eight years ago, my husband [another nurse] suggested we have a look in Chestermere. We ended up buying two empty lots. Neither of us knew anything about design or building, but I took on the unorthodox role of construction manager, which means I oversee the day-to-day operations and ensure that work is done safely, on time and within budget. We didn't take any courses, but I just devoured books and relied on the code book as my main source of knowledge.
Was it tough being a woman in this field?
No, I think it worked to my advantage. My husband would never say he didn't know, but I was prepared to say that over and over again, which I did.
What was it like seeing your first house completed?
I felt this enormous sense of pride — I still do. But we also love nursing, so we do both. If we only build four to five custom homes a year, we can enjoy both careers. And, with two little kids, it's great to be flexible. We are both at the Peter Lougheed Hospita,l where I am on the cardiology ward and tend to work weekends, while Moe is in ICU and works during the week.
What did your university degrees teach you?
I learned how to learn. University also taught me about leadership [Nasser was the Science student rep for the Students' Union], and I also became very comfortable in saying I didn't know — especially in calculus [her toughest course]. So I practise those skills constantly in all that I do. Plus, I socialized and learned from so many different sorts of people at university that, in hindsight, it was a great training ground for what I am doing now.
Any advice for students?
Don't try to map out your entire life. There are many different trajectories to happiness . . . learn to embrace them and the stumbles that are bound to come along. And fight for something you believe in. Go out to a protest, get informed, march. 
How do you balance all that you have going on? 
We are so blessed to have careers that allow us to work around each other's schedules, as well as careers that allow us to trade shifts with co-workers. But we are even more grateful to our parents who often pick our kids up from school or activities and make meals (even for us to take home when we pick up our kids). And they seem genuinely grateful to spend time with our children, which helps me feel less guilty if I am not with them.  
What new design trend are you seeing today?
People are moving away from the big modern box to a more traditional look that includes wainscotting, detailed cabinetry, crown mouldings and architectural stone that gets integrated into the design.
How complicated is managing a home-build?
Well, 100 people may work on a house and 12 trades may be in a house at one time, plus they all have to return during the last week of any project and they all have to get paid, so managing those logistics can be complicated for sure.