Graduation Wisdom
Do not be a bystander in your own life — and other bits of sage advice
By Deb Cummings
Convocation is largely about rituals, and, here at UCalgary, we have a few of our own. Sure we sport the obvious — the gowns, the mortar boards, the symbolic hoods and silky tassels. What this week's audience at Jack Simpson Gym may not see, however, when the students cross the stage are eight alumni, a.k.a. our Distinguished Graduate Speakers, who hand out pins, short bits of advice and lead the new grads in reciting the Graduates' Pledge. In advance of doing that, we asked a few of them to take a moment to reflect and share some graduation advice that you won't see in any BuzzFeed listicle.
"While achieving a university degree is a great accomplishment, the final passing grade and fancy piece of paper are the least important results of your educational journey. A certificate on the wall or letters after your name will always be secondary to the knowledge, experience and skills you have gained. It is how you utilize this knowledge and how you conduct yourself within the larger community that will determine the true legacy of today's accomplishment. Always remember this degree does not elevate your stature or set you apart; this degree gives you the tools to do that on your own merits as you strive to do the right things the right way in every facet of your life."
— Jason Balasch, BSc (Eng)'89
Current president of Plains Midstream Canada (PMC), who serves on the Board of the Canadian Energy Pipeline Association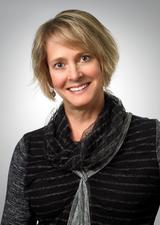 Brenda Marks, BN'86
Alumni Association Board of Directors, former member of the Dinos track team and five-year volunteer with the Faculty of Nursing Alumni Committee
"Remember that life is a journey, and every forest has many different paths to choose from. Do not be afraid to change paths or take the most scenic route — you will still reach your destination."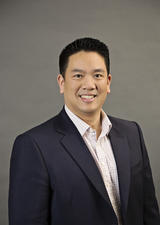 Max Chan, BA'01
Vice-president and treasurer for Enbridge Inc.; also a member of the Faculty of Arts Alumni Advisory Council and mentor through the Haskayne School of Business
"Enjoy the early years of this next chapter of your life — it sounds cliché, but time really does fly by and sometimes we forget to stop, reflect and appreciate what we've accomplished thus far."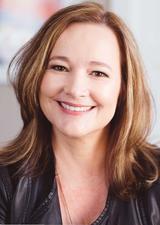 Dr. Nancy Markley, BSc'89, PhD'95
Founder of a medical device company, MPowrx Health and Wellness Products, that currently sells its products in more than 85 countries
"There are no 'dead ends' in your career, just many opportunities to reflect, refine, innovate and follow your truth."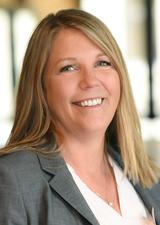 Cara Wolf, BComm'97, MBA'05
Founder and CEO of Ammolite Strategies, a boutique incubator and advisory firm specializing in business ventures related to technology innovations, machine learning and cyber security for global companies, government and private-sector clients
"Always stay curious; keep your growth mindset. Our mistakes don't limit us, only our fears do. Be yourself, be excellent; the only thing stopping you is you."
"I can tell you with 100-per cent certainty that every single one of you has a gift, or a strength, that you may not even know exists yet. Some of you will go on to impact thousands of lives by simply showing up at school each day; [or you] may find your inner entrepreneur, like I did, and go on to create a service or a program that is so very needed in our society. [Or you may] find yourself working in a completely different field because that's where your strength has led you and that's where you will flourish. Whatever you do, wherever you end up, you have a responsibility to find and nurture your greatness. Don't settle for a workplace that keeps you from growing or creating. Don't settle for a job that brings you little joy. Begin each day as if it were on purpose. Find your gift, find your purpose and commit. I also want to say that you will all face adversity and setbacks on your road to greatness. But you made it this far, which proves you can persevere. I have a new mantra that I wish someone had shared with me when I was first starting out in my career: 'I can do hard things.' So, when you find yourself struggling, when you find yourself feeling discouraged, always remember: 'You can do hard things!'"
— Lisa Dixon-Wells, BPE'84, BEd'87, MEd'97 
14-time World Masters swim champion, inducted into the University of Calgary's Sports Hall of Fame in 2015; 2018 UCalgary Arch Award recipient for Community Commitment; founder of the Dare to Care anti-bullying program
Right now, this week, everything looks possible. We at UCalgary Alumni want all newly minted graduates to remember that. We are not going to go all Oprah on you but, when you see the big incline ahead of you, keep in mind those years you spent with us. You totally beat the odds — you landed it. You're here. We watched you cross the stage.
And we hope you do important things with your degree. Make a big dent in this world. And stay in touch with us — we'll write your story!
Note: In case you're looking for inspiration or a reminder about the lifelong journey UCalgary alumni take, here is a replay of the Graduates' Pledge
The Distinguished Graduate
Let us make the pledge together with sincerity and respect:
As a graduate of the University of Calgary, wherever my life may take me, I will use my knowledge, experience and skills to the best of my ability for the well-being of my communities and the advancement of learning and the public good.
I will conduct myself with honesty and integrity, taking responsibility for my actions and respecting the rights, opinions and dignity of all peoples.
I will maintain my competency and understanding and keep abreast with developments in my chosen fields.
I will strive to better my communities through good citizenship and active participation.
I will be a loyal ambassador for my university and will seek to promote its welfare and maintain its reputation.
I will honour all who have shared their knowledge with me by sharing my knowledge and experience with those who will in future enter my field or come under my direction.
In all my dealings, I will endeavour to be known as a person of honour and repute ever seeking to earn the peace of good conscience.
All Graduates
This is my pledge.