Careers in Motion: Helen Vanderburg, BPE'79
By Deb Cummings
In our series, Careers in Motion, we bring you interviews with alumni who are innovators, thought leaders and experts in their field. From entrepreneurs and financiers to people in the film industry, architecture and law, you will find illuminating insights from all-star professionals in this monthly slot in our newsletter. 
This month, we chatted with Calgary-based entrepreneur and fitness guru Helen Vanderburg, BPE'79​, co-owner of Heavens, a fitness club that has dominated Calgary's downtown workout scene since it first flexed its muscles in the early 1980s. Vanderberg's enterprise also includes a management and consulting company.
What began as an 1,100-sq.-ft. studio offering Jane Fonda-like aerobic classes (taught by Vanderburg and her partner) is now a 36,000-sq.-ft. space where 150 instructors teach 80 weekly classes from spin and interval training to yoga and pilates. In addition to three levels of studio space, there's a meditation area and a massage treatment room. If you're familiar with the adult fitness classes at the Glencoe Club, those are also provided by Vanderburg and her team, as they can be hired to provide individualized programming.
Before we asked Vanderburg for 12 monthly New Year's resolutions (how about we all resolve to set better resolutions?), we asked her to pinpoint reasons why her entrepreneurial endeavour has succeeded.
Q: How did Heavens begin?
A: After I graduated from UCalgary, I moved to Vancouver for the summer where I taught fitness classes, and that's when I discovered everyone was talking about Jane Fonda and her workouts. I flew to L.A. and took five classes a day for five days and fell in love with the new group fitness trend, a.k.a. aerobics. Back then, the closest thing was a circuit class where people ran around in a circle and did a few weights to music. I came back to Calgary and started teaching aerobics at the Glencoe Club and soon realized we were on to something. I found a partner, another UCalgary grad, and we borrowed $25,000 (our parents were our guarantors), did some renos to a studio, opened our doors and it exploded. Timing is everything.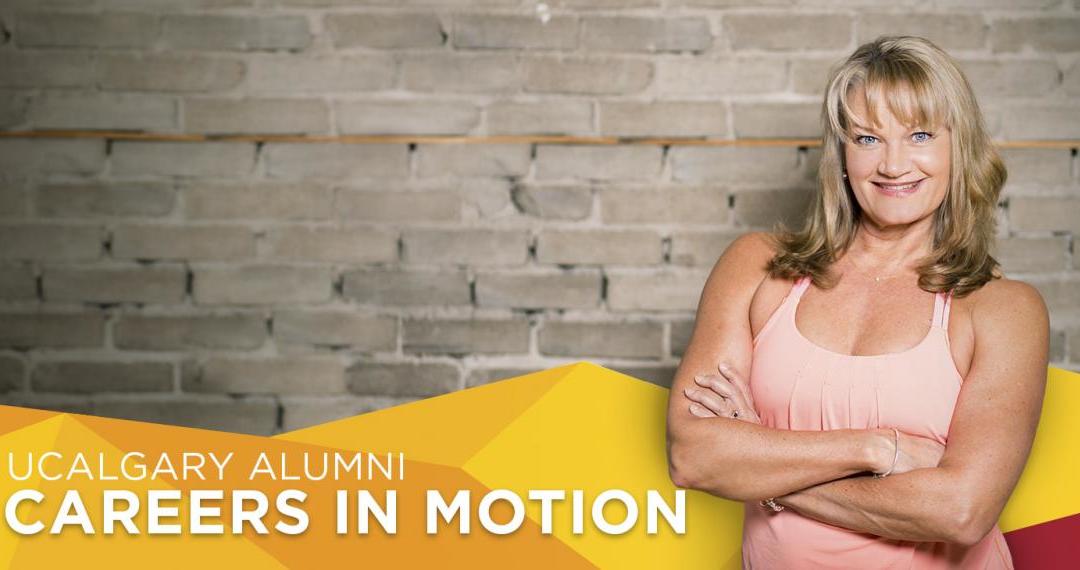 Q: When Heavens first opened, the market wasn't saturated with boutique facilities like it is now. How have you continued to grow? 
A: We've always remained a boutique facility that has stayed on-trend and remained true to our core philosophy which has always promoted doing more than one activity. You need to shift your fitness routine so that you don't get bored and research has proven that, if we want balanced bodies, we need to do more than one thing. In the 30-plus years we've been operating, we've seen so many trends — step classes, Tae Bo, Zumba — that we've been able to experiment with which has kept us fresh and current. We typically throw in one or two new classes every six months.
 
Q: What were some of your biggest mistakes?
A: When I was younger, I thought I could please everyone. I wanted everyone — from my staff to our members — to love me. It took me many years to learn that I can be a good manager — a strong manager — but, at the end of the day, people have to decide for themselves to be happy. I can't do that for them.
 
Q: What keeps you up at night today?
A: Marketing. It's become very complicated in the last three years. Although we've spent a lot of time and money shifting from traditional media to social media, it hasn't worked for us. People may be looking, but they are not buying as much.
 
Q: Who are your clients?
A: We are fortunate to have a very loyal base. I'd say about 50 per cent of our members have been with us for more than 20 years. It's millennials who confuse us. I think one of our biggest competitors is the online fitness programming apps that you can just download, and I think it's millennials who are using them.
 
Q: If you had to sum up your UCalgary education in three words, what would they be?
A: Supportive, innovative, creative.
 
Q: It seems everyone wants to be an entrepreneur these days. Can it be taught?
A: I think techniques can be taught, as can courses that allow someone to discover whether they have the right personality or not. Most entrepreneurs are risk-takers but, frankly, I don't consider myself a huge risk-taker. I have enough to want to jump in to something uncomfortable and then figure it out . . . but that's about the extent of it for me. I think entrepreneurs have to be able to handle the unknown.   
 
Q: Let's jump back to fitness. What trends might we see in 2018?
A: More core-centric classes and stretch sessions. I think we'll see new equipment that rolls in TRX-like devices with foam rollers and resistance bands. And one of the big conversations right now is all about stretching so I think you'll find more active isolated strength and flexibility programs.
 
Q: If someone wanted to set 12 new resolutions — say, one a month for 2018 — what do you suggest?
Take the first step toward a task you have always wanted to do.
Reconnect with someone from your past.
Drink one to two extra glasses of water a day.
Go to bed before 11 p.m. and sleep for eight hours.
Eat fruits and vegetables at every meal.
Try one new activity or hobby.
Stretch first thing in the morning.
Set aside quiet time daily to read, listen to music or relax.
Get up from your desk and move every 30 minutes.
Learn to meditate and gain all of the health benefits it has to offer.
Create a personal mantra to keep you on track.
Move every day.