Actor-Alumna Jamie Konchak Takes Us Behind the Curtain
Careers in Motion | By Deb Cummings
In our series, Careers in Motion, we bring you interviews with alumni who are innovators, thought leaders and experts in their field. From entrepreneurs and financiers to people in the film industry, architecture and law, you will find illuminating insights from all-star professionals in this monthly slot in our newsletter. 
When did you know you wanted to act? 
My mother would tell you that I saw Carol Burnett in Annie the year I was born and that my first words were "tomorrow, tomorrow" (Konchak breaks out in song).
Why the theatre and not movies? 
I really like the people. Theatre people are investigators. Actors ask big questions of themselves and the world they live in. I think the potential for internal and spiritual growth is very high amongst actors.
What were your highlights last season? 
Being cast in Michael Healey's 1979 (where Konchak played six characters) was amazing as it awoke a pretty hungry political beast in my belly that I didn't know was there. I loved playing a young Stephen Harper and trying to convey how our adult selves betray our younger selves was huge.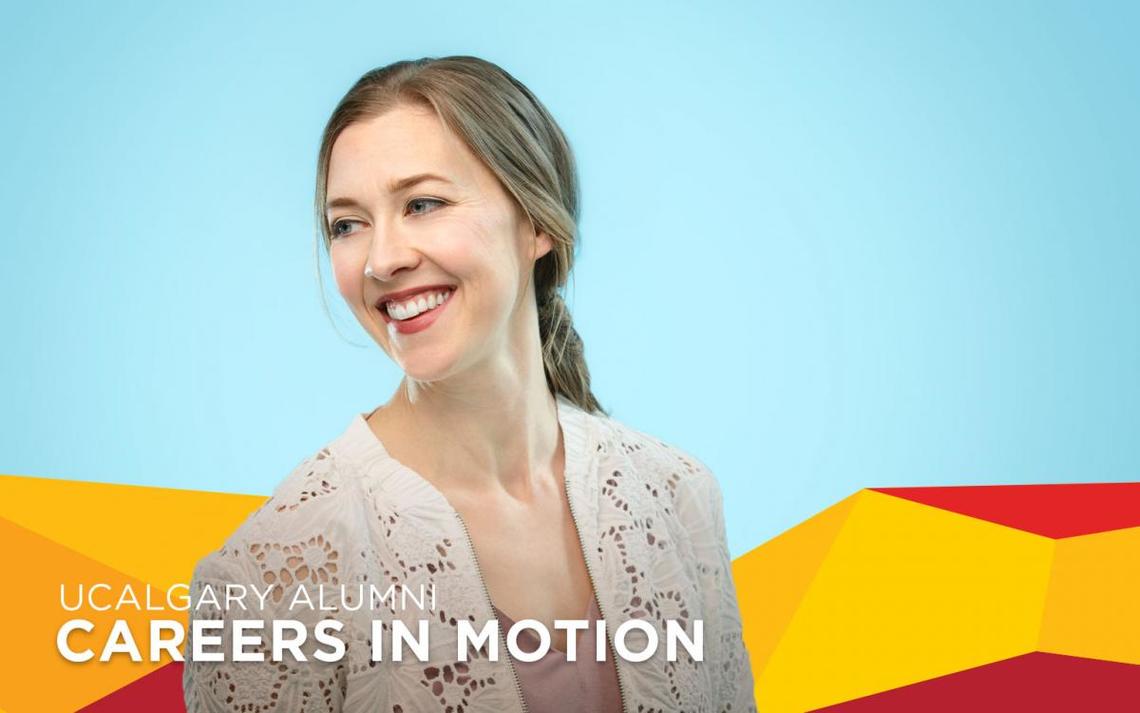 How did you remember all those lines in multiple roles? 
Using our memories is like doing push-ups for actors. If you do a lot, your body gets used to them.
Have you made any major blunders on stage? 
I have actually fallen down so many times. Once, I truly fell off the stage at ATP, doing Oliver Twist. I slid right across the stage and took out two footlights and landed in an audience member's lap. My buddy stayed in character and squeaked, "Marjorie, what happened?" And another time in a kids' show, I had to stop because I was having a panic attack on stage. I just stopped and asked the kids if I could get some water. They said OK and, somehow, I got back on the horse and finished the show.
Any advice for drama students? 
You have to dig around and find out who you are as an artist. You can't just learn technique. Studying theatre is a classic, creative apprenticeship — you learn from those ahead of you and by figuring out what you want your character to say through this thing that you do. We are interpreters . . .
What traits make a good actor? 
It takes all kinds. I think the best thing is to face and learn to embrace, in all your flawed complexity, who you are and try to let that shine through, even just a little. It is an incredibly vulnerable thing to allow yourself to be seen through the preparation of the character. We do all this work to build something technical and believable and repeatable. And then to stand in front of a group of people (sometimes a large group, sometimes small, in darkness, in shared light, in firelight) and show them something vulnerable and true is a challenge and a gift.
What's harder — a job interview or an audition? 
I can't remember the last "job interview" I went to! I think I would be terrified. As for audition advice — that's tough. There is an alchemy to the whole thing. I guess my current advice would be to prepare well. Know the scene. Know the play. Know your lines if you need to be free of the script in order to play. Be ready to play. Take a big swing and be brave. And then, for goodness sake, try to let it go. I often run over and over the audition in my mind afterwards and it makes for an exhausting day. 
One other thing I have learned from the incredible women in the Calgary theatre community is to be supportive and gracious to those who get the part if you don't. There are so many incredibly talented women in this city and it is a joy to watch them work. Take heart in that and learn from the brave work of your peers.
What do you hope an audience does after watching you?  
I hope they are moved . . . to laughter, to feel something, to have an inner stirring . . . in your mind, your body — somewhere.
What roles attract you? 
I am very interested in female stories and about presenting women who I would want to be friends with or whom I respect or would want to know. I am interested in humanity and want to honour my lineage of strong, fierce women who come from a deep feminist stock.
What women's parts have you played that you enjoyed? 
In 1979, I loved playing Flora MacDonald and Maureen McTeer. And I've played Joan of Arc, Mary Shelley and I had a great role in Crime Does Not Pay.
When Calgary's theatre season stops for the summer, what do you do?
I go to Nova Scotia for the summer where my husband and I do theatre off the grid with a company called Two Planks and a Passion. We live in a tiny shed that has no running water, no electricity and, when we get up, we start the fire in the stove and make our coffee. Winding up and down with the sun is a good day for me.
What roles did you play at UCalgary that challenged you? 
In my final year, I played Mephistopheles in Goethe's Faust Parts One and Two. It remains one of the hardest things I've ever undertaken — in fact, nothing has been as challenging as that epic. The role asked me to stretch my imagination, to be fierce and manipulative and flawed. I often tell myself not to be afraid of any other part, because I did that.
How do you deal with the inconsistent paycheque and the unreliable nature of theatre?
It's tough. If you are lucky, you'll get cast in five or six plays in a year. It helps if you land one or two big shows at Theatre Calgary or Alberta Theatre Projects or Vertigo and then perhaps something at Lunchbox or Green Fools. Then you have to be innovative . . . for a while, I helped train medical students by acting in their standardized patient program. That was great fun. Every year, I piece together a season and I audition for as much as I can and hope for the best.
The academic year and drama season are almost identical. What's coming up for you?
Theatre Calgary's A Christmas Carol (Nov. 23-Dec. 24), where I will play Mrs. Cratchit again. Alberta Theatre Projects' Constellations (Feb. 27-Mar. 17, 2018). And a lovely show at Lunchbox Theatre called Miss Caledonia (April 2-21, 2018), which should be great fun.
Jamie Konchak, BFA'03, isn't the only UCalgary drama alum who will appear on Calgary's largest stages this coming season. Watch for Mike Tan, BFA'08, who will play Jamie's love interest in the sci-fi romance, Constellations. Julie Orton, BFA'07, will play the young painter Lili Briscoe in ATP's To the Light (Oct. 17-Nov. 4). And silks artist and circus performer, Leda Davies, returns to Calgary from Montreal to take on the role of Charlotte in Charlotte's Web (Nov. 21-Dec. 31) — in an intensely physical role that will be largely performed dangling above the stage.