Resolutions: How to Keep Those Intentions All Year Long
What does it take to sustain an effort, form a new habit, remove barriers and be the committed person you thought you were on Dec. 31?
By Deb Cummings
Remember those resolutions you set some 15 days ago? Those very ones that promised to launch you on the path to a "new you?"
Well, if you're anything like 30 per cent of the human race, those resolutions have already fallen by the wayside. According to the time-management firm FranklinCovey, by the time the new year ends, fewer than 10 per cent will be fully kept.
With such a deplorable record, why even bother, some ask. Do we have such flimsy self-control that we can't even shed a few pounds, go to the gym regularly, bolster our savings account, cut back on sugar or whatever goal we've set for ourselves?
The answer is that this view of self-control is all wrong, so suggests Dr. David DeSteno, PhD, author of Emotional Success: The Power of Gratitude, Compassion, and Pride. In choosing to rely on sheer willpower and grit to stick to our goals, he says, we're disadvantaging ourselves. "We're using tools that aren't only weak, they're also potentially harmful," DeSteno says. "If using willpower to keep your nose to the grindstone feels like a struggle, that's because it is. Your mind is fighting against itself. It's trying to convince, cajole and, if that fails, suppress a desire for immediate pleasure. Given self-control's importance for success, it seems as if evolution should have provided us with a tool for it that was less excruciating to use."
DeSteno says he believes that, if we were to link resolutions to emotions like gratitude and compassion, self-control would be less of a battle.
Local psychologist and alumna Dr. Taryn Bemister, PhD'14, MSc'10, isn't convinced about DeSteno's theory. In fact, she consistently witnesses the power of goal-setting in her practice that specializes in cognitive behavioural therapy.
She maintains that goals should be SMART. That's an acronym for Specific, Measurable, Achievable, Relevant and Time-bound. SMART may work for management, but Bemister maintains it can also work for personal resolutions, as well.
Bemister also points out there's a "lot of research that suggests that you will have higher success if you set moderately difficult goals, rather than anything that's too easy." She also reminds us that we are often socially motivated so, if you go to a gym, go with a buddy. And be accountable: share your goals publicly (perhaps on social media, Bemister suggests), or write them down, or do what Bemister does and actually record them on New Year's Eve (to be replayed the following year).
Here is some intel from a few other UCalgary alumni about their experiences with resolutions, goals, intentions — whatever you choose to call those vows you made on Dec. 31.
With his goal being to become a New York Times-bestselling author, James Fell, BA'93, MA'96, MBA'99, writer of The Holy Sh!t Moment, says: "Often the problem with setting goals is that we tend to focus on actions and behaviours, rather than identity and values. If we only endeavour to change surface-level behaviours and don't address things more internal to the real self, a battle is waged against these much more powerful internal drivers, and we slip back into old ways of doing things because too much friction exists." His advice: "Stop trying to be what everyone else believes you should, and begin asking yourself the questions of who you truly are."
Tyler Mah, BSc'10, fitness manager with Hero Grade Lifestyle Corp. and chair of UCalgary Alumni's Recent Graduate Committee, reminds us that the human body has an incredible capacity to adapt. "Cells are regenerated constantly and the slowest of them are nerve cells that take around seven years," he says. "That means you are a completely renewed being every seven years. In fact, you can see miraculous spinal injuries start to recover after five to 10 years of physiotherapy. You also see many more give up on physiotherapy in less than two years and never recover. I believe you can change and improve your circumstance, whatever it is, if you commit to changing your habits. But you need to commit!"
Founder of coaching company Health Redesigned, Shawna Curry, BN'11, BKin'03, doesn't make New Year's resolutions. She does, however, set goals for herself and "adjusts them" when new information comes along. Her goal for 2019 is to grow her "business and create a sustainable revenue stream so that I can guide more people on their journey to better health."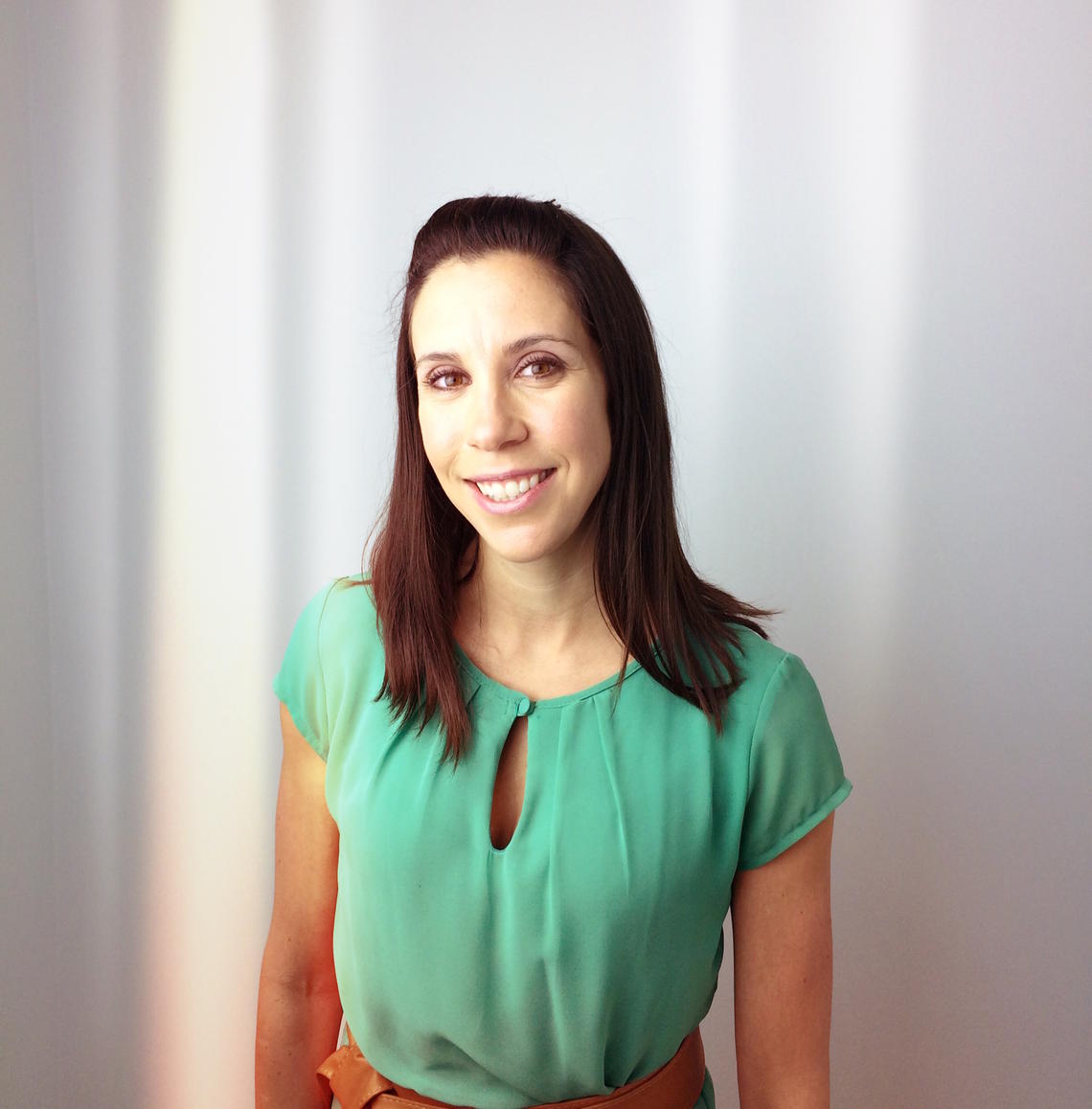 Many goals rely on changing habits — a topic that has spawned a cottage industry over the last decade. Curry likens the process of forming a new habit to, "driving through a bumpy field which becomes a dirt road, then a secondary road and eventually a highway — if practised enough. Your motivation to change helps determine how successful you'll be in getting off the existing highway and taking the steps to retrain and relearn how to do it a different way." So how long does it take to change a habit? "It depends on the length of [the] habit and your motivation," says Curry.
It's important to recognize that you're human and that setbacks are normal. Demonstrate self-compassion. In the end, people who show self-compassion are more resilient than those who are really harsh and critical.
Dr. Taryn Bemister, PhD'14, MSc'10
Another firm naysayer of New Year's resolutions is Eva Friesen, MBA'00, president and CEO of the Calgary Foundation. Confessing that she's never met a soul who's stuck with their resolutions, Friesen does, however, believe in "taking stock of one's life" and forming new habits while changing things that are problematic. For Friesen, one of those things is decluttering her home. "I'm not happy with the many piles of 'stuff' around my home," she admits. "So, some time ago, I resolved each weekend to deal with one pile. If I manage two piles, I exceed my expectation and am thrilled. So far, so good. I may, actually, have resolved all clutter in about two years. In the meantime," Friesen adds, "I am developing the habit of dealing with new stuff the moment it arrives — and that's building a new habit."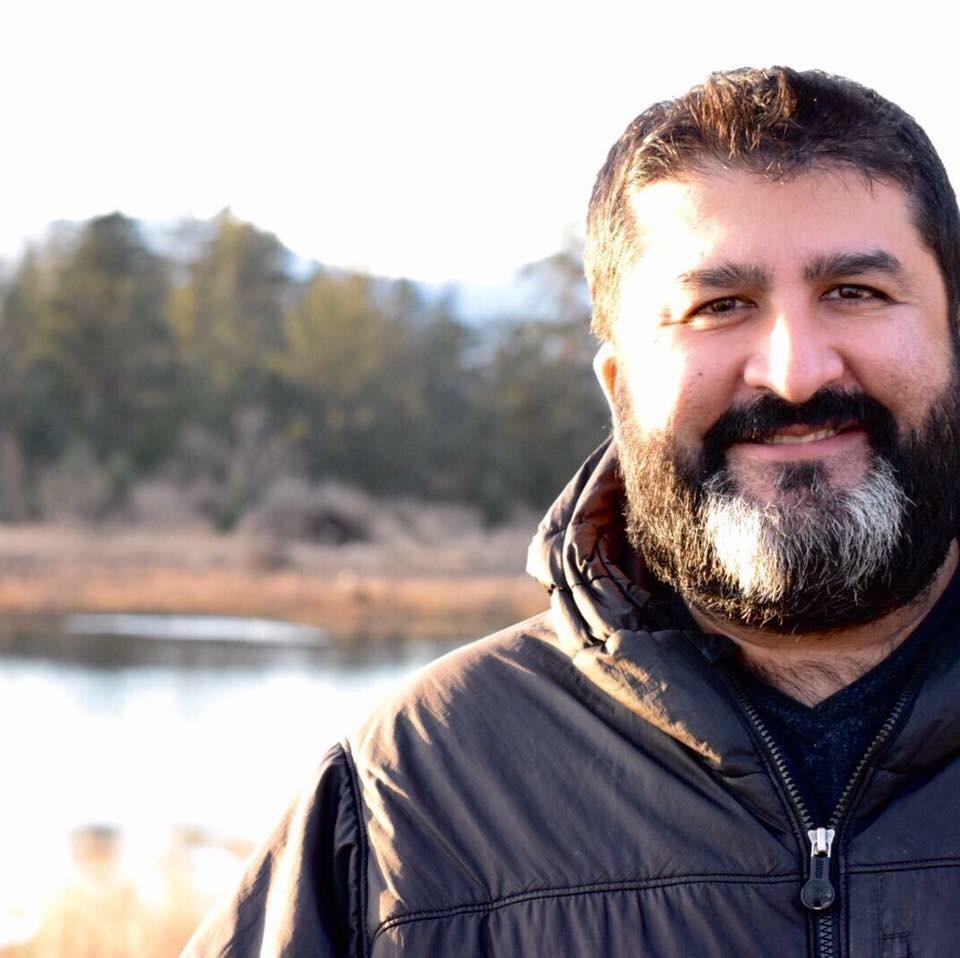 Like Friesen, Rahim Sajan, BSc'01, BEd'03, admits that New Year's resolutions don't work for him. Why wait for a calendar date to start a new habit, questions the teacher from Discovering Choices High School and one of last year's Arch Award winners. "I try to make things better at every moment I can, based on my energy and accumulated experience. That is a much kinder and sustainable path for me. I am too impatient to wait for a calendar date to start something new, or make a change that needs to be made. Now is as good a moment as any for any required change — if I have the motivation."
A group triathlete and a volunteer with CPA Canada's Financial Literacy program, Michael Chui, MA'06, has one piece of advice: "It's a bit of an oxymoron — be bold and lazy. Fully understand the value of the change (or why you want to do it), but design the physical changes to be simple and easy to articulate. The simpler the idea and [the] better you can sell it (to yourself and others), the more you will keep to it."
Ditto, says Bemister, stressing that, while your resolutions should be realistic and encouraging and ultimately SMART, they should also allow for the inevitable hurdles that are going to crop up.
"It's important to recognize that you're human and that setbacks are normal. Demonstrate self-compassion," she says. "In the end, people who show self-compassion are more resilient than those who are really harsh and critical. And that's what you want to be — resilient and self-compassionate."
And maybe, just maybe, five pounds lighter? C'mon . . .