Know What's Now. Know What's Next
by Deb Cummings
Top influencers will debate whether cities of the future can be resilient and sustainable
No rubber chicken here.
Red-pepper hummus, za'atar-spiced pita chips, a hot-pink puddle of gluten-free gnocchi, topped off by generous slabs of New York-style turtle cheesecake — those were just a few items from last month's menu that greeted more than 130 people at Mac Hall.
And on the side? A colossal helping of provocative conversations, sparked by Elizabeth Cline, New York-based author of Overdressed: the Shockingly High Cost of Cheap Fashion, and Emilie Maine, BA'18, founder of Maine Ethics, an information platform that aims to help you make ethical decisions about contentious matters.
Welcome to October's kickoff of Calgary and Beyond: Sustainability in the Next 20 Years, a four-part speaker series organized by UCalgary's Office of Sustainability that runs until March. Unlike too many speaker series that are often dubbed by regulars as the "rubber chicken circuit" due to their stereotypically bad catering, the all-vegetarian fare at this event was superb and the intimate format encouraged stimulating discussion around a topic that constantly impacts our lives.
Who knew that 20 per cent of China's industrial waste comes from its textile industry, or that producing 100,000 polyester tops requires 415,755 lbs. of coal, or that eight per cent of the contents of American landfills are clothes? The alarming numbers and powerful slides of factory fires, as well as the atrocious working conditions of millions of people in the textile trade, provided good shock value that stimulated so many questions from the audience that the speakers fought to answer them all.
Precisely why you should come to the Nov. 27 event, dubbed Cities of the Future: Are Resilient Cities Sustainable?
Moderated by Dr. Craig Gerlach, PhD, the panel will examine the pressures cities will face by 2030 if the projections are right and 5 billion people inhabit them. How will we answer (and are we willing to ask?) complex ethical questions around the rise of driverless cars, robotics, big data, epigenetics and energy use? With the UN estimating that climate change alone could force up to 77 million people into poverty, how will our social systems begin to cope? Failure to invest in urban resilience could have significantly adverse impacts on the urban poor unless action is taken.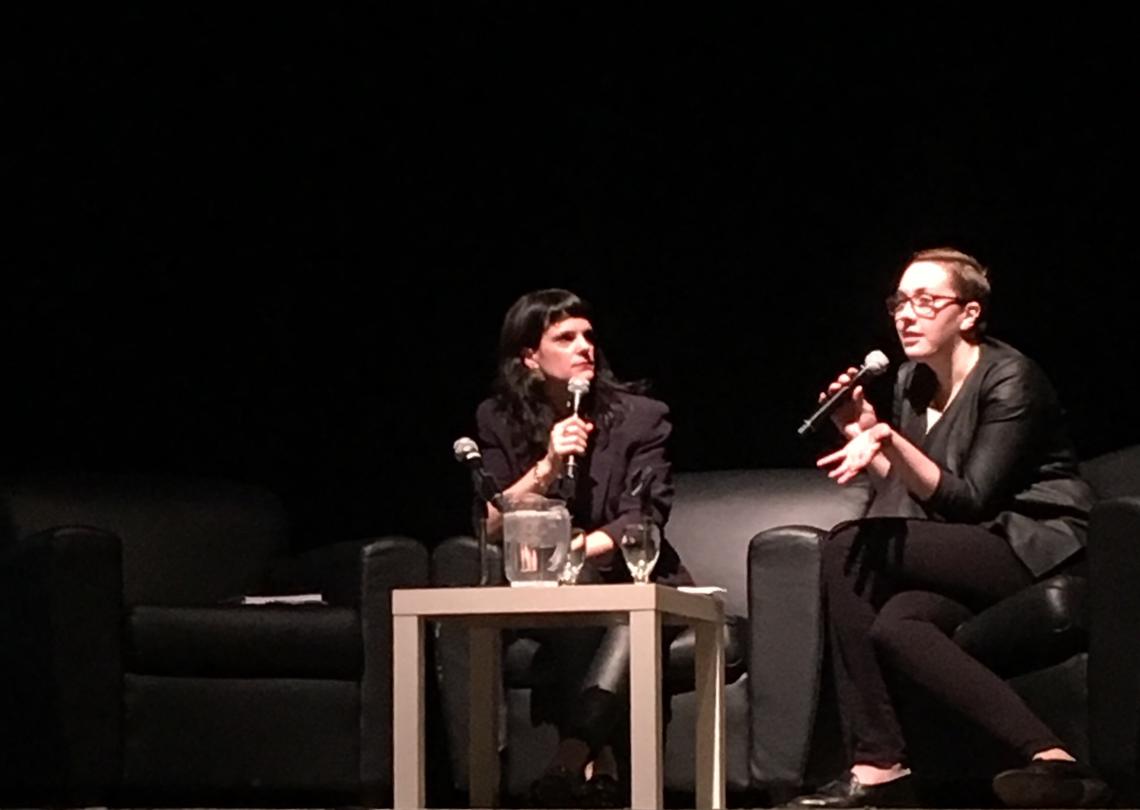 Moving the intellectual horizons forward, our panellists will attempt to answer what makes a resilient city, the very kind that bounces back from physical, social and economic challenges. Sure, we like to define a sustainable city as one that balances consumption with the carrying capacity of our planet, but is this realistic? Here lies the very question that the panel will attempt to answer — are the ways in which we become more resilient actually more unsustainable in reality?
Be part of the discussion and join us on Nov. 27 in the MacEwan Ballroom where you'll be sated by delectable vegetarian fare and mentally prodded by urban planners, academics and futurists.
Good debate, good food and, let's hope, a little controversy.
Talk about expanding our intellectual horizons!
The series is an Office of the Provost initiative, led by the Academic Sustainability Advisory Committee in partnership with the Office of Sustainability, to take action on UCalgary's Institutional Sustainability Strategy. UCalgary Alumni is a series supporter.