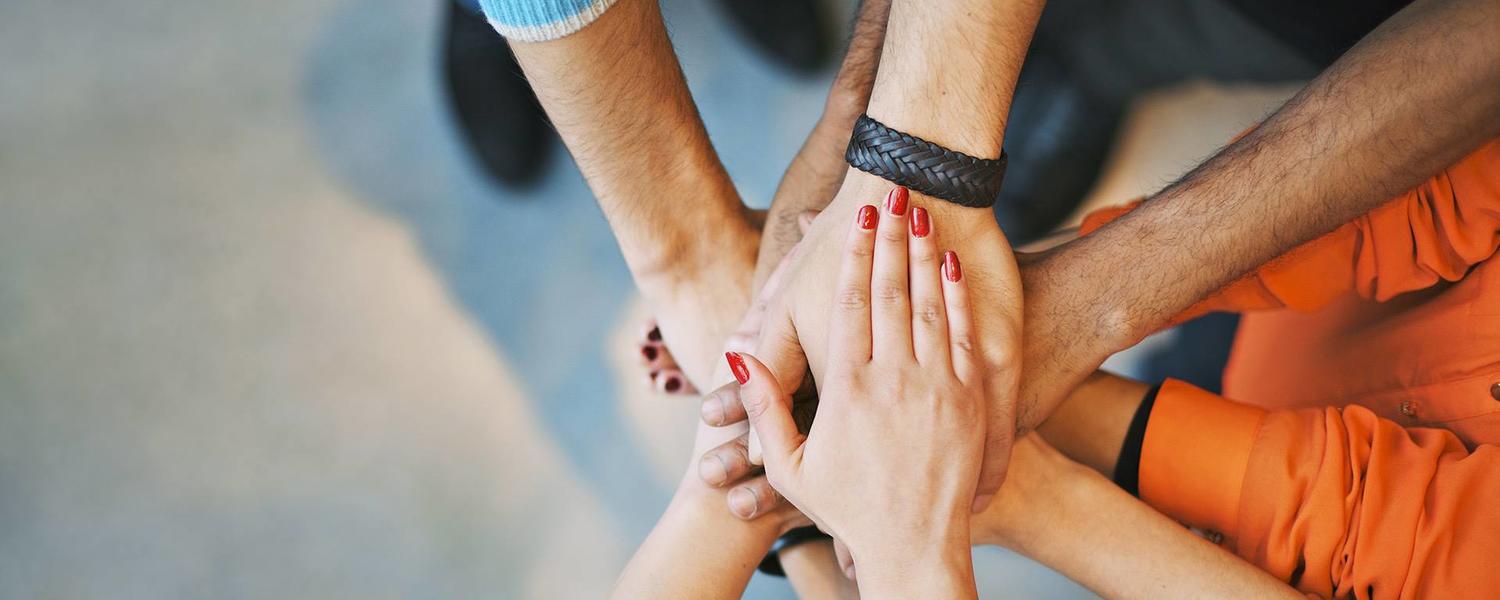 Non-Profit Leaders Transform Communities
By Mike Fisher
Passion for helping others sparked at UCalgary
Great leaders of non-profit organizations pilot by example, their vision for bettering lives rooted in hands-on work. They see clearly how to improve communities for everyone and they get things done.
Three of these leaders, who have transformed and strengthened the broader community, are UCalgary alumni: Jeff Loomis, BA'02, MEDes'04, executive director at Momentum; Patti Morris, BEd'86, MCE'00, executive director at Wellspring Calgary; and Karen Orser, BSW'05, MSW'10, president and CEO of Big Brothers Big Sisters of Calgary and Area.
A common thread in their shared paths is their time spent at UCalgary. While achieving academic credentials, their eyes were opened to the impact of volunteering and the value of personal experience in non-profit work. 
Loomis started volunteering while doing his undergrad degree. He was a member of the Dinos basketball team when he worked with Catholic Family Services, mentoring a teen.
"What you get out of volunteering is partly the opportunity to learn about other people and their situations," he says. "You can become part of their story and you can feel good about being able to contribute."  
When Loomis did his graduate studies in environmental design, his interests turned to how social issues and the physical environment interact. He worked with the homeless as part of a street-level outreach team and volunteered at The Distress Centre.
Today, he runs Momentum, an organization that assists low-income individuals and families with financial literacy, business development and skills training.
"One thing that attracted me to Momentum was seeing the connections among social issues," says Loomis. "My interdisciplinary learning at UCalgary led to my interdisciplinary work at Momentum. Now we have business, social work and education UCalgary grads working here."
Learning how to support others
Morris' Bachelor of Education degree helped her to understand her passion at the time — supporting those living with developmental challenges. "My subsequent degree (Master of Continuing Education) and work allowed me to better understand how to cultivate a workplace learning culture. Both programs included a practical component which complimented my volunteer work and led to my work at Wellspring." 
Wellspring Calgary provides support to people with cancer, and its co-founders are all survivors who, Morris says, are grateful for the medical care they received and profoundly aware of the need for more support to assist people to pick up the pieces and thrive after cancer. Wellspring is a community of support, where everyone contributes to supporting others.
"There is a strong and important connection that people forge with one another which is affirming," says Morris, adding Wellspring's resources for those living with cancer are made possible thanks to incredible volunteers. 
Developing a passion for advocacy
Orser completed both her bachelor's and master's social work degrees at UCalgary, leading to several years of front-line social work. She became passionate about social justice, advocacy and leadership, inspired by optimistic people who spend their time trying to make the world a better place. This led to her current position as head of the well-known non-profit that pairs up young boys and girls with mentors.
"For me, work never feels like a job," Orser says. "I love learning, I love solving problems, and mostly I love being creative and working with others on things that I care deeply about."
While each non-profit has its focus, there are probably more similarities than differences among them, says Orser. "We're all working on big complex social problems and each of us plays an important role in ensuring we have healthy communities," she says. 
How to Volunteer so it Counts
There's more to holiday giving than spending money. As we head toward the holiday season, you could consider giving a significant gift this year — volunteering.
While not every non-profit needs help specifically before and during the season, they're always looking to fill a need throughout the year. 
The heads of three Calgary-area organizations, each a UCalgary grad, explain how to volunteer and determine whether you may be a match.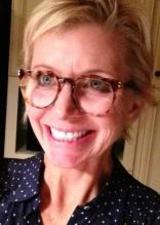 Patti Morris, BEd'86, MCE'00, executive director, Wellspring Calgary
"Our first step involves meeting to learn about the potential volunteer's interests, advising them of relevant opportunities and working to find a mutually successful match. 
We have numerous roles available. We are seeking member support volunteers (including evening roles), child-minding volunteers, evaluation/research specialist to advise on a pilot project and a distance learning specialist to assist with our Southern Alberta strategy.
Those who are interested in learning more are encouraged to reach out to the centre managers at either of our locations: Carma House (403.521.5292) or Fountain Court (587.747.0260)."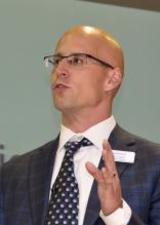 Jeff Loomis, BA'02, MEDes'04, executive director, Momentum
"To connect as a volunteer or a donor, our website is the best place to start, see the "support us" section. A volunteer co-ordinator will connect potential volunteers with opportunities.
Potential volunteers might want to think about what they are going to share (it may be their time and talent or finances) with the community.
We have a home-ownership program, for example, where we work with people to save money for homes. We have volunteers such as realtors who take people to homes on the market to understand how the process works."
Karen Orser, BSW'05, MSW'10, President and CEO, Big Brothers Big Sisters of Calgary and Area
"Volunteering shouldn't be a chore. It's most important that people choose something that aligns with their passion and interests. For anyone interested in mentoring, the best place to start is by checking out our website."