Careers in Motion: Dr. Raj Bhardwaj, MD'96
by Deb Cummings
In our series, Careers in Motion, we bring you interviews with alumni who are innovators, thought leaders and experts in their field. This month's interview is with someone who may sound, and we mean sound familiar: alumnus Dr. Raj Bhardwaj, MD'96, who has a weekly health and medicine program on CBC Radio 1 every Tuesday at 7:45 a.m.
If you haven't heard him discuss everything from the hidden risks of licorice and irregular heartbeats to physician-assisted suicide, you may have seen him at the Sheldon M. Chumir Health Centre where he's an emergency room doctor or at Beakerhead, where, in the past, he's been on stage with his friend and collaborator, Dr. Darren Markland, MD'98, performing science shows with the zany flair of street buskers.
When did you decide you wanted to be a physician, and why?
I was a giant nerd as a kid. Star Trek was my favourite show, and, maybe surprisingly, Mr. Spock was my favourite character. I loved his approach to problems and his ability to think his way out of messy situations. That pointed me in the direction of science. When I did my undergrad, I really enjoyed physics, but, honestly, I lost interest when I couldn't picture the problems in my head anymore … around the time we started studying modern physics. I pivoted to psychology since I was interested in cognitive science (how the brain worked) … and then decided that a career in that wasn't for me. But medicine was always simmering under the surface as an option. I went for it, and was incredibly happy that U of C accepted me into the Class of '96.
What were some of the biggest lessons you learned at UCalgary?
Med school was exciting, sometimes overwhelming, and always interesting. Since it wasn't a competitive program once you were in — group work was encouraged; exams were pass/fail) — I got to work with some pretty amazing people with a huge variety of skills and life experience. I was quite young and suffered from Imposter Syndrome, even though I didn't know it was called that at the time. I remember, more than once, walking to med school with a classmate when one of us would suddenly stop and marvel that we were walking to medical school — us! I still cherish those friendships, that ability to work as part of a team, and that feeling that we were so fortunate to be allowed to do this as a career.
Why the gig at CBC?
What I really enjoy about the gig is helping increase people's health literacy, so that they can learn about their own health and, hopefully, improve their health at the same time — without "dumbing down" the medical material. Science communication has become a side passion of mine ever since I started volunteering with Beakerhead a few years ago, where I linked up with Mary Anne Moser and Jay Ingram (a sci-comm legend, in my mind). I love the challenge of engaging people, entertaining them and hopefully squeezing in some education at the same time. When I can, I try to do more of that by giving talks at Telus Spark's Adults Only Nights and at Nerd Nite Calgary. And, of course, blowing stuff up at Beakerhead.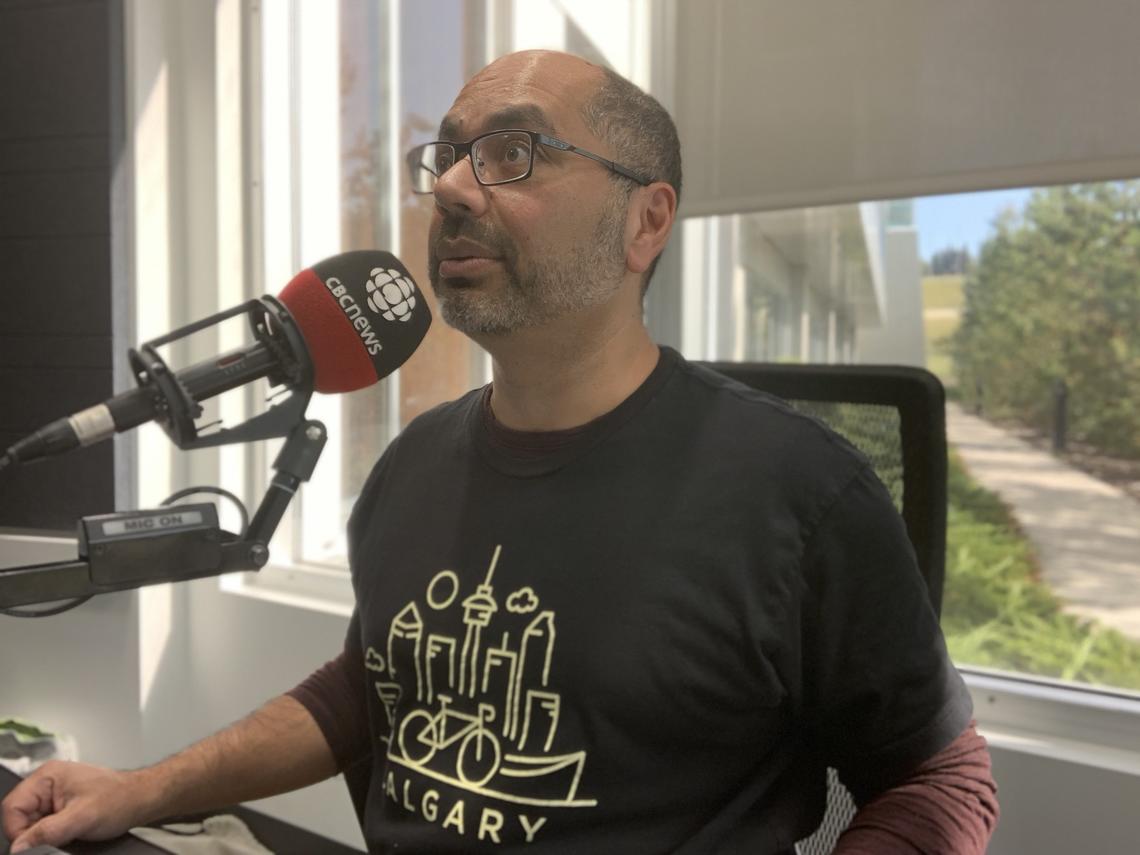 How do you select the content you speak about?
Picking topics for the weekly CBC [program] is the hardest part of the gig. The morning shows — I do interviews each week for 13 different stations around the country — are essentially news shows, so the topics have to have a newsy feel to them. And, for the most part, I really don't like "study of the week" topics. I like to pick subjects from general headlines, from trends in social media, and sometimes breaking studies so the research takes me quite a few hours every week.
What is the biggest impact you've made in your career?
I don't really think that I've made one big impact, but I like to think that I've had lots of small, but meaningful impacts on the lives of people that I see in my daily work. It's a cliché because it's true: practising medicine really is a privilege.
Do you have any advice for someone about to enter med school or a recent grad?
When you're trying to get into medicine, there's a lot of pressure to be well-rounded: read, travel, volunteer, do sports, excel in your studies, but have hobbies, too! And then, once you're in, there's suddenly no time for all of that, and the system forces you to focus on one thing for the next several years. Don't let the system whittle you down into a medical machine. Stay involved in what you enjoy, since that's what got you this far!
What don't they tell you at school — something you wish you had known?
Your job is to fight for Life. Death always wins. But you don't always lose.