Returning to Campus with Kids in Tow
By Joan Chand'oiseau, BA'04
Alumna, author and speaker Joan Chand'oiseau rediscovers what she can do at her alma mater with her family
OK, I am going to give it to you straight: I graduated from the University of Calgary more than a decade ago, but only became a proud alumna this past year. Like so many from my cohort, raising a family has been my primary focus, compounded by my children's special needs that required additional support. As a stay-at-home mom, I felt disconnected from the university and its community.
Since UCalgary has been offering more alumni family-friendly events, I've been able to reconnect. These events — often hands-on learning opportunities that actively engage our family's differently wired brains — have offered us a chance to grow and learn while having fun together.
Let's Replay a Few Highlights
Alumni Archaeology Adventure
Our family visited Blackfoot Crossing Historical Park where we learned about the history of the area and First Nations people during a guided tour of the museum. We then enjoyed a short hike to the Cluny Fortified Village site, where members from the UCalgary Field School explained the basics of how an archaeological dig is conducted and shared some of the key learnings and artifacts that make the famous site important.
Our visit not only sparked greater interest in our history, it generated a basic comprehension for our children about the important role and value archaeology can hold in understanding the past. Some things are best learned outside of a textbook.
This year, our family plans take our learning one step further as participants in the University of Calgary Public Archaeology Program. This hands-on program offers a unique opportunity to learn, as a family, about our history. Registration is now open for the 2018 Alumni Archaeology Adventure; register soon as it sold out last year!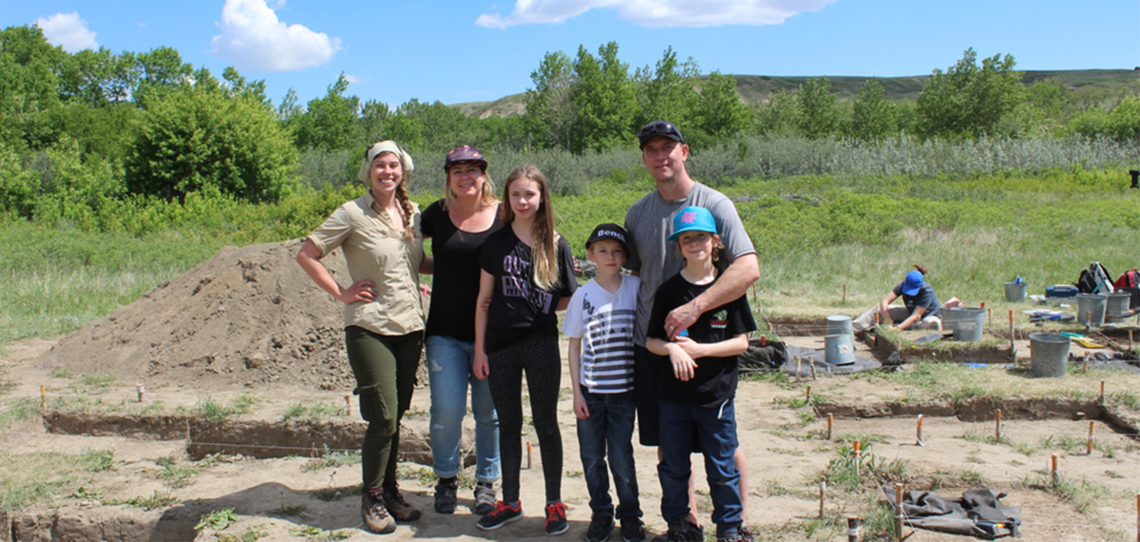 Who knew that kids could be active research participants, getting a glimpse into a scientific world that remains foreign to most? All three of my kids volunteered as participants in studies for juvenile idiopathic arthritis and cerebral palsy, led by UCalgary students and Alberta Children's Hospital. Advanced technology and equipment made the experience über-cool for my kids: Just like professional athletes who use this kind of technology to recover from injury or improve in their sport, participants' movements were tracked using 3-D kinematics and electromyography, as well as a portable metabolic analyzer. The personalized technical data collected and shared with us could prove to be a real asset in managing our children's health and wellness.
Interested in participating, and possibly even sparking an interest in science and research in your kids? Find a study for you or your family.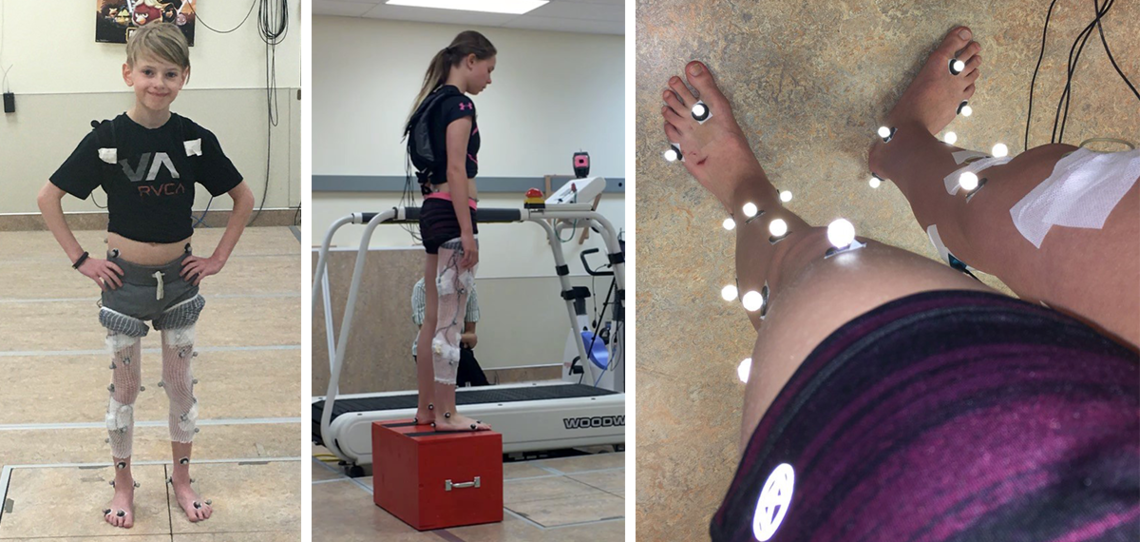 My kids feel strongly connected to the university community already — I mean, they're UCalgary Dinos! All three kids swim with the university swim club, so you're likely to spot at least one member of our family on the main campus almost every evening and hanging out at the pool on weekends.
My kids also love the Mini U camps, so, even in the summer, we seem to head right back to campus. We are particularly excited about one coming up this year designed for youth to come and discover their unique abilities. Youth aged 12-18 with physical disabilities can register in a one-week day camp run by the Vi Riddell Pediatric Rehabilitation Research Program and Active Living.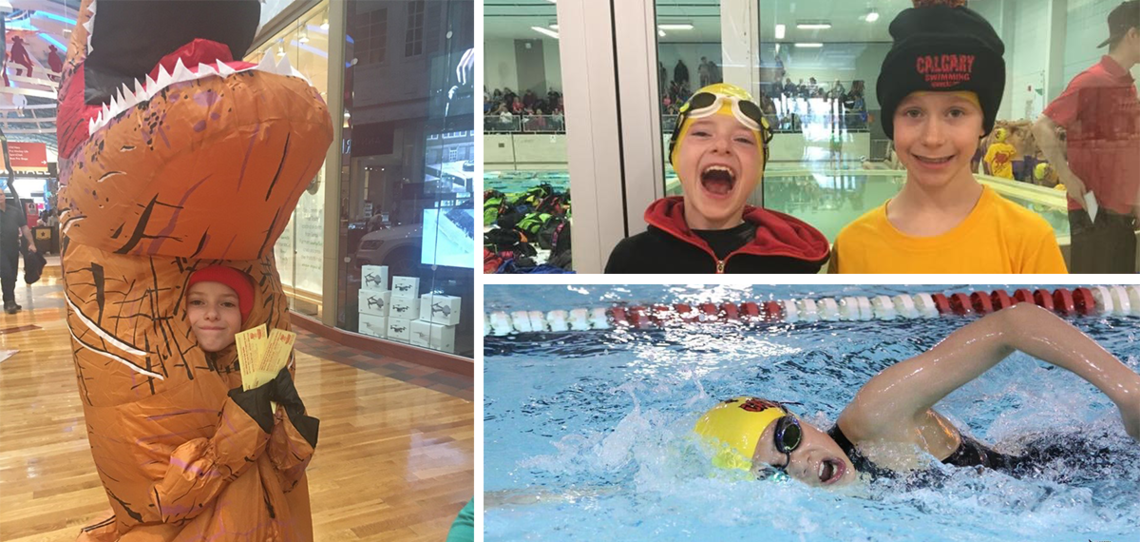 We loved the market-like atmosphere of the 2017 Alumni Weekend and watching my kids interact with Rex inspired lots of laughs and great memories. 
It was the workshops, surprisingly, that were the most memorable activities for all of us that weekend. In fact, we had a tough time deciding between I'll be Back: Robots in Sci-Fi and the Modern World and From the Horse's Mouth: What We Can Learn from Equine Medicine, so we spread out across campus. While the rest of my family was having fun learning about horse saliva and what's current in robotics, I had an opportunity to give back to the community by hosting the Resiliency in Children with ADHD and ASD workshop.
I was pleasantly surprised that my viewpoint as a parent and positive health advocate for my NeuroDiverse family was considered to be an appropriate compliment to the event speakers. Meeting fellow UCalgary alumni who work as experts in the field made me feel like I had reconnected with "my people!" Alumna Emma Climie, MSc'08, PhD'12, is an assistant professor and registered psychologist in the School and Applied Child Psychology program in the Werklund School of EducationAlumnus Adam McCrimmon, BA'00, PhD'10, is a registered psychologist and an associate professor in the same program as Climie, where he directs the Autism Spectrum Education, Research, and Training (ASERT) lab. These knowledgeable experts spoke about their involvement in current research around building resiliency in children with ADHD and ASD by focusing on strengths rather than disabilities.
Alumni who attended this sold-out workshop included parents as well as professionals involved in Health Services and Education. I was peacock-proud to add my voice to these UCalgary professionals and to engage our fellow alumni in an area I am so passionate about. The great interest in the topic from so many different perspectives, both from the podium and in the seats, inspired lively questions and discussions that lasted long after the workshop finished.
Save the date: Alumni Weekend 2018 takes place September 7 - 9.
Looking at a year's worth of highlights has made me realize that it's impossible to pinpoint when, exactly, I'd become an actively involved UCalgary alumna — but I have. What I do know is that, based on our family's experiences, the Alumni Weekend slogan Learn Connect Play is more than just clever marketing — it's an opportunity to grow together.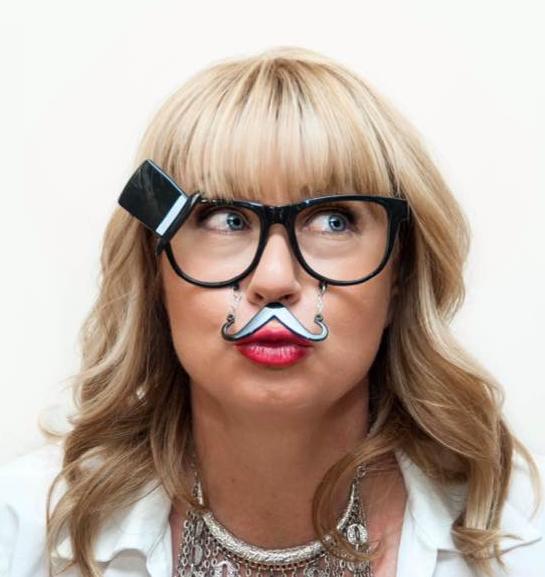 Joan Chand'oiseau BA'04 (English, Women's Studies)
A writer, speaker, and passionate health advocate for her family and community. This month, she is speaking more about her family's adventures and learnings while managing their flavour of chaos (NeuroDiversity) at Women Talk Calgary and in the newly published book, Amazing Moms. This upcoming fall, watch for more when Joan launches a new collaborative website and podcast, created to help families like her own. To learn more, visit her website maddworld.ca and connect across social media @maddworldca.